---
This article was submitted by Tania Artenosi, President of the Ontario Real Estate Association, Canada's largest provincial real estate industry association.
If the COVID-19 pandemic taught us anything, it was that we should expect the unexpected. Whether it is a once in a century global public health emergency that touches millions, or a cancer diagnosis for one individual, life challenges typically come without warning. And we all should prepare as best we can so that we have a plan in place to support us and our loved ones.
The advice is particularly relevant for REALTORS®. As self-employed professionals, most of us work without the safety net of a corporate benefit plan. According to a recent Member survey, 60% of OREA Members have no healthcare coverage and 73% have no critical illness coverage.
There are currently nine Ontario Real Estate Boards and Associations that offer some insurance or wellness coverage to their Members, which is financed by dues. It makes a meaningful difference in peoples' lives. Many of us at OREA were motivated by the story of a Durham Realtor who was diagnosed with cancer and got the support she needed because her association has a benefit plan.
We think those benefits should be available for all Ontario REALTORS®, so they too can get help during trying times.
Now, it's finally happening. 
At a Special Meeting of OREA in June, nominees of Member Boards from across Ontario voted overwhelmingly, by almost 80%, to approve the Ontario REALTOR® Wellness Program (ORWP). 
It followed years of conversation in the profession about the idea of a province-wide benefits program and months of intensive consultations with Members, Boards, Insurance specialists and consultants, resulting in a Request for Proposal (RFP) earlier this year. And it came after hearing heartbreaking stories from REALTORS® whose lives were devastated by catastrophic live events -- people for whom a safety net would make all the difference.
READ: OREA Approves Benefits Plan, Raising Member Fees To $770
The ORWP makes Ontario a leader in supporting real estate professionals, the first plan of its kind in North America. 
The ORWP Standard Plan includes Life Insurance, Critical Illness Insurance, Out-of-Country Emergency Medical Travel Insurance, Accidental Death and Dismemberment Insurance, A Member and Family Assistance Program (MFAP) that will provide virtual mental health support, and $2,000 worth of healthcare coverage, which includes things like prescription drugs, physiotherapy, chiropractic care and massage, medical supplies, and much more.
And unlike most private plans, there will be no medical tests or questionnaires required to participate in the ORWP. If you're an OREA member, you will be covered.
In addition, the ORWP will provide three top-up options for Members who wish to increase their coverage at their own expense: Enhanced, Elite, and Super-Elite plans. These plans include coverage options for dental and vision, in addition to increased coverage for other components included in the Standard Plan. The optional plans are available on a voluntary basis for those wishing to upgrade their coverage and will not be included within OREA Dues.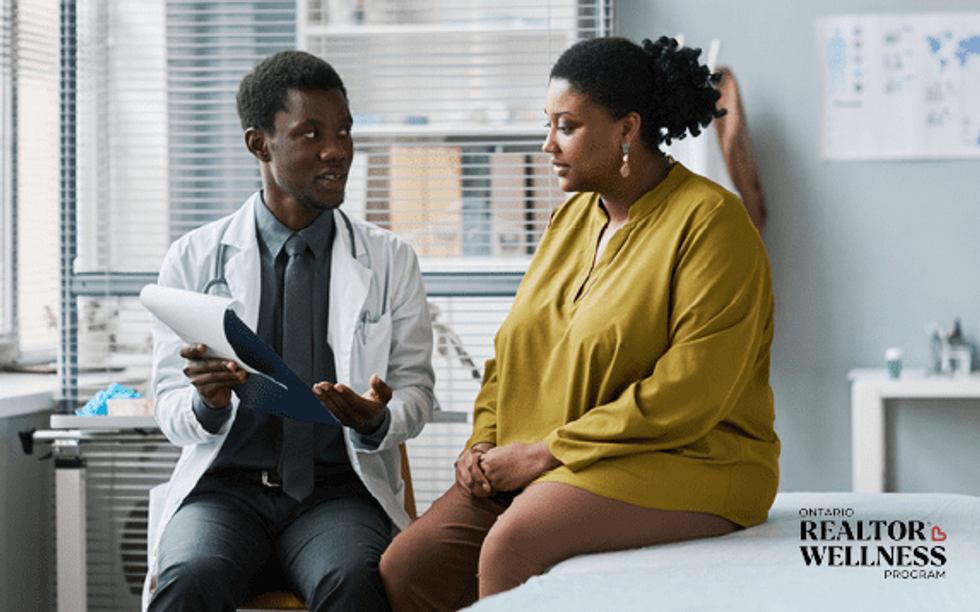 via OREA
There will also be an opportunity for REALTOR® family members, Board/Association staff, and Brokerage staff to enroll in the Program, at an additional cost.
The cost: $659.88 per member per year, a fraction of what an individual person would pay for the same coverage. We can keep the costs down because we are leveraging our numbers.  With 96,000 OREA members participating, we were able to negotiate a favourable deal from our insurers.
Beginning with the launch of the ORWP on January 1, 2024, the premium for the plan will become part of OREA's annual dues, which currently stand at $110.   
We are thrilled that we can bring ORWP to life. OREA's motivation from the start has been to better support fellow Realtors during tough times, through an affordable, sustainable, and accessible benefits program that offers valuable services and benefits.
However, we have heard from some Members who are not so thrilled. Realtors are independently minded self-starters who are not afraid to express an opinion. I know because I'm one of them.
I'd like to address a couple of their principal concerns frankly and openly.
Some have questioned why all OREA members have to participate in ORWP and pay $659.88 more in dues every year. The answer is that to keep premiums low, we need the strength of our numbers. If Members were to opt out, the costs would go up and undercut one of our key goals.
Others wonder why Members over 65 pay the same dues but receive a lower level of coverage.  It is important to understand that insurance for older people is always more expensive. We decided it would not be fair to charge senior REALTORS a higher rate. The coverage offered by the ORWP is far cheaper than what individuals could get on their own. Our broker gave us some examples:
For a 65-year-old REALTOR®, $50,000 of life insurance alone would cost them $1,456 per year and the entire benefits package would be $3,899 if they bought it on their own.
For a 70-year-old REALTOR®, the cost of $50,000 of life insurance alone would cost them $2,864 and the entire package would be $5,126 per year if they bought it on their own.
For an 80-year-old REALTOR®, the cost of $50,000 of life insurance alone would cost them $5,366 per year and they also get health services, mental health support and $100,000 of accidental death and dismemberment insurance.
The ORWP is a great deal.
If you would like to know more about what the ORWP will mean for you and your family, please visit our ORWP site.
Over the next few months, we will be constantly talking to OREA Members to explain the ORWP and to listen to their concerns. 
But with a vote of support that approached 80% of Member Board representatives, we believe that we must respond to the democratically-expressed will of our membership. I respect all those with concerns, but I hope they will also respect the strong mandate in support of the ORWP.
And I hope they will recognize how this new benefit program will change lives. That's why we're doing this. We're doing this for the dual self-employed family who has fallen on hard times, the cancer survivor, and the REALTOR® who needs mental health support to make it through the day.
It is the start of a better future for all Ontario REALTORS® and their loved ones.
Industry Profiles