---
The Government of Ontario awarded another contract in the construction of the Ontario Line this week, commissioning Connect 6ix to design and build the future trains.
"These milestones bring us one step closer to delivering a world-class transit system for the GTA," said Caroline Mulroney, Minister of Transportation. "Our government continues to work at an unprecedented pace to move the Ontario Line forward, alleviating gridlock on our roads and creating thousands of good local jobs."
Connect 6ix was awarded the Rolling Stock, Systems, Operations and Maintenance contract, valued at $9B, which also includes the designing and building of a maintenance and storage facility. Of the $9B, $2.3B is for capital costs, while $6.7B is allocated for short-term construction financing costs, train costs, and 30-year operations and long-term financing.
According to the province, the trains will be "packed with the latest technology and feature onboard Wi-Fi, digital passenger information screens, charging points, dedicated spaces for bicycles, doubled wheelchair areas," and will be continuous, connected carriages.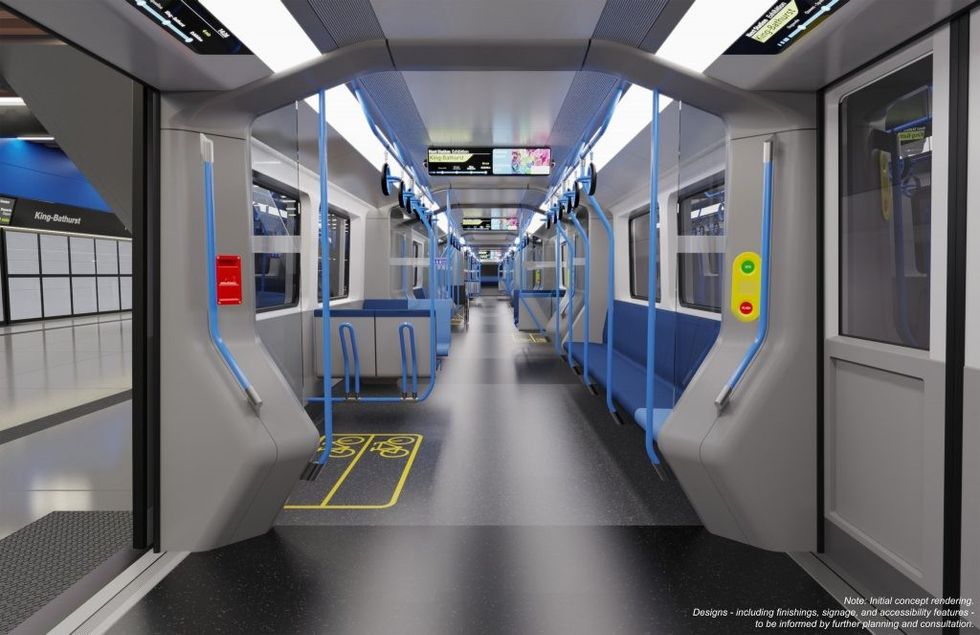 Rendering: IBI Group Professional Services (Canada) Inc.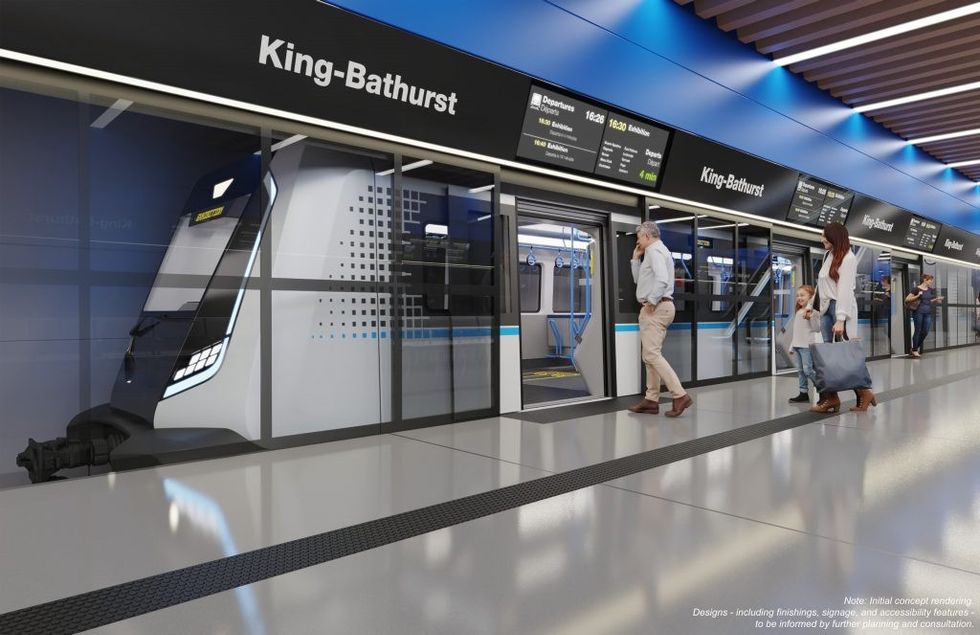 Rendering: IBI Group Professional Services (Canada) Inc.
Initial concept renderings, which the Province notes are subject to change during the design process, reveal sleek-looking train cars with a blue and grey colour scheme and digital route displays above the doors. The stations are shown having platform barriers with display screens embedded on the top.
Although the initial completion date for the Ontario Line was set at 2030, a tweet from the Ontario Line Twitter account sent out on Friday said that although they "continue to meet procurement timelines," they "won't know the confirmed in-service date until all major construction contracts have been awarded."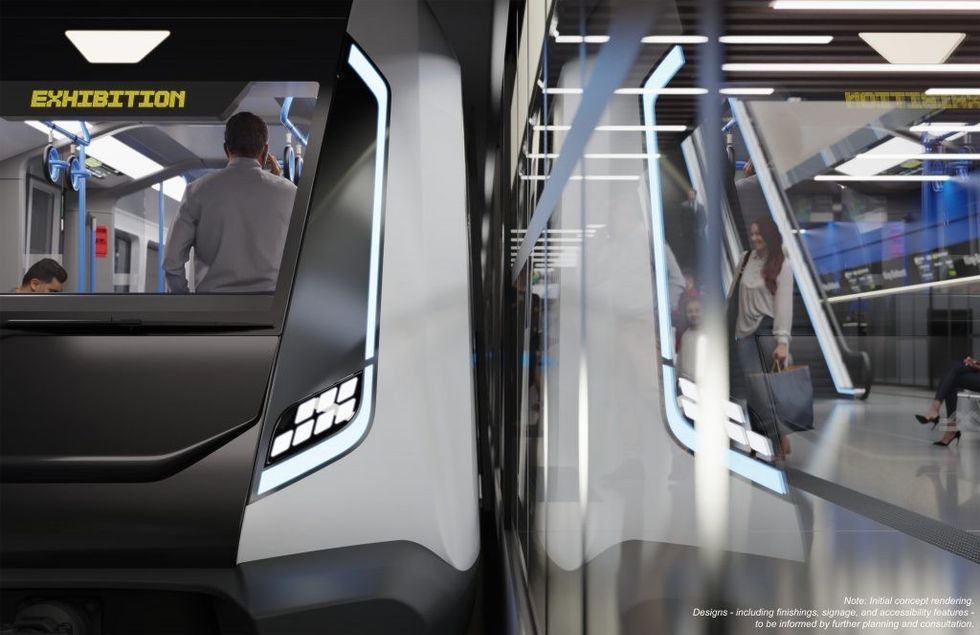 Rendering: IBI Group Professional Services (Canada) Inc.
To that end, the province released requests for qualifications for two new contracts that will cover work on the line's northern end. The first is for the Pape Tunnel and underground stations contract, which would involve the construction of two, three-kilometre tunnels and stations at Cosburn, and Pape/Danforth. It would also include two portals that would take the tracks from street-level to underground.
The second contract is for three kilometres of elevated tracks in Thorncliffe Park and Flemingdon Park, going up towards the Science Centre. It also includes building five stations, all of which would be above-ground.
Once complete, the Ontario Line will run 15.6 km from Exhibition to the Ontario Science Centre, with 15 stations along the route. With more than 40 connections to other subway lines, buses, streetcars, and GO trains, it will be a major change for public transit accessibility in the city.
Toronto