---
The housing shortage in the Greater Toronto and Hamilton Area might not be so severe today if different government agencies had effectively consulted and shared crucial information before finalizing the regional growth plan five years ago.
Forecast for Failure, a report conducted by Smart Prosperity Institute on behalf of the Building Industry and Land Development Association, revealed that population growth figures used in the Growth Plan for the Greater Golden Horseshoe omitted salient changes, including the growth of international students.
"Since 2012, we've had a number policy changes that have increased the number of immigrants to Canada, but also made Canada a popular destination for international students, many of whom stay and become permanent residents," Dr Mike Moffatt Senior Director of Policy and Innovation at Smart Prosperity Institute, told STOREYS.
Under the Harper government in 2008, international students' pathways to permanent residency were made easier, and then in 2014 they were permitted the option of off-campus employment. A year later, Express Entry was introduced for select economic immigration programs, including the Federal Skilled Worker Program, Federal Skilled Trades Program, and Canadian Experience Class, as means to fill gaps in the labour market.
In 2017, the Trudeau government raised the annual immigration quota by a third to 300,000, but Dr Moffatt says other policies were comparatively outsized.
"The bigger jump happened before that," he said, adding, "Canada has always had issues with valuing foreign credentials -- we have trouble understanding foreign degrees and certification -- so the Harper government tried to encourage international talent to get credentials in Canada. Instead of immigrating here at 28, they said, 'Come study at 17, 18 to get your degree, then a work permit and after that apply for permanent residency under Express Entry.'"
Immigration, Refugees and Citizenship Canada statistics showed a 13% year-over-year increase in 2019 of international students in Canada, bringing the number of study permits for secondary and post-secondary education to 404,000. Around this time, Dr Moffatt suggests, many international students who would have preferred studying in the United States might have felt unwelcome under the Trump Administration and opted to study in Canada instead. In the UK, too, under Theresa May, the rules for international students were tightened. Canadian universities, particularly those in Ontario, saw an opportunity and began recruiting aggressively.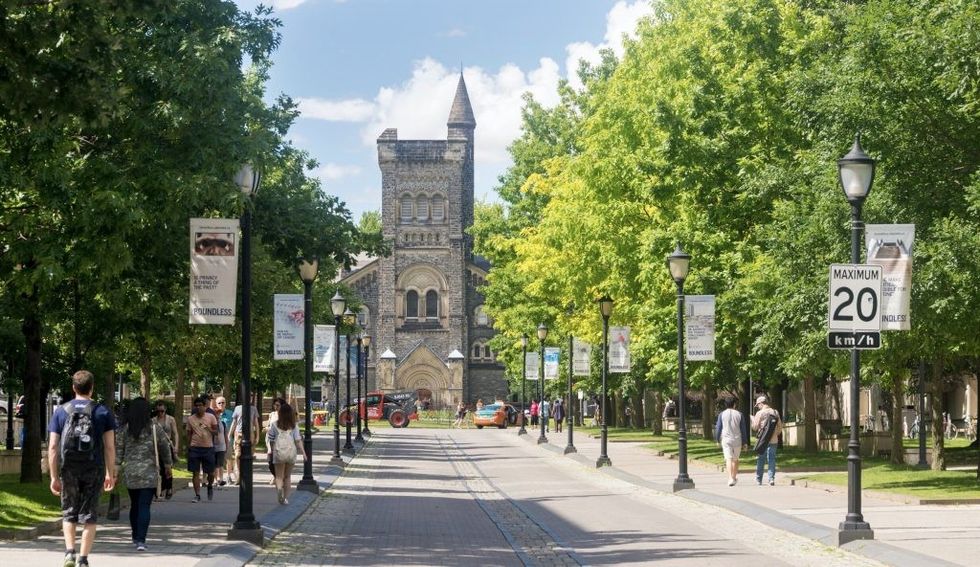 The programs have doubtless helped Canada attract superlative international talent, but somebody forgot to tell the bureaucrats in charge of drawing up the Growth Plan for the Greater Golden Horseshoe.
"Unfortunately, the policy changes in 2014-15 never filtered through to the Growth Plan, which was assuming a much smaller rate of population growth than was happening, and we under-hit already-too-low housing targets in the growth plan. We had too many people chasing too few homes, so there's been a mass exodus of young families from the GTA to places like Woodstock, Brantford and Tillsonburg -- a lot of mid-sized and smaller communities across southwestern Ontario," Dr Moffatt said.
"A lack of policy coherence with what's happening in education and on the higher education side is not filtering to housing, and vice versa. People have these policy blinders on where they over-focus on what their particular ministry does that they're probably not paying enough attention to the rest of the government. What's happening federally may not necessarily be on the radar with the provincial folks putting together the Growth Plan. One of the things that needs to happen is there needs to be more communication."
Housing analyst Will Dunning just released a report that pegged the low-rise housing deficit in the Toronto CMA, which also comprises Peel and York Regions, as well as parts of Halton and Durham, at 7,793 units, even though there were surpluses in the in the medium- and high-density categories. Dunning says there's inadequate supply of the most coveted type of housing for the region's homebuyers.
READ: "Just Mind Blowing": Home Prices Rose the Most in These GTA Neighbourhoods in 2021
"We're not seeing nearly enough ground-related housing anywhere in Canada. In Toronto we've seen a shortage of low-rise housing longer than in most places," Dunning said, adding that there's an overabundance of apartments, but they don't meet growing families' needs.
"The apartments built in Canada aren't suitable for families; they're suitable for singles and couples," Dunning continued. "They're not happening in sufficient quantities. Stacked townhouses could be family-friendly as long as they're surrounded by community amenities."
Ultimately, the solution to that problem could be in mid-rise condos of four to six storeys, but building family-sized units into a downtown high-rise isn't feasible because of the economics involved.
Forecast for Failure postulated a couple of solutions: the first being that the provincial government should prepare an annual population, employment, and housing stock forecast that draws upon the best data that are available, which would also replace the Ministry of Finance's population projections; the second is to use liberal population projections to mitigate shortfall scenarios, like this one.
"If we look at 2016-2021 numbers for that five-year period, we underestimated by 120,000 immigrants and international students and obviously [the] pandemic changed those dynamics," Dr Moffatt said. "Ontario grew by 120,000 a year once but once the changes were enacted we started growing by 230,000, so when you have an extra 80,000 people a year across Ontario but [haven't] changed the housing policy in any meaningful way, that's a big shortage. Our concern is unless we change how we plan and forecast, this problem will only continue. We have to play a catchup."
Real Estate News