Real Estate News
Ontario's Housing Affordability Eroded More than Any Other Province During the Pandemic
Ontario's housing affordability eroded more than any other province during the first two years of the pandemic — marking the worst erosion of affordability witnessed by any Canadian province over a two-year period in the last half century.
These are the (not so surprising) findings of a report from Generation Squeeze.
Even the notoriously pricey British Columbia (B.C.) didn't see the gap between local earnings and average housing prices grow as fast as it did in Ontario between January 1, 2020 and December 31, 2020. In fact, there hasn't been a comparable erosion in housing affordability over such a short period since the mid-1970s. 

As the report highlights, Canadian Real Estate Association (CREA) data show that the average price of an Ontario home in 2018 was $571,771. When adjusted for inflation into 2021 dollars, this equals $606,917. By 2021, average home prices had risen to $871,688 — an increase of nearly $265,000, or 44%. (But nobody who has been in the market for a home in the province needs the reminder). 

Deflatingly, the report found that — given the province's inflated home prices — a new homebuyer would have to work full-time for nearly 22 years to have to save up enough money for a 20% down payment for an average home. This is up from 15 years in late 2019. Furthermore, in the increasingly out-of-reach Greater Toronto region — which just this past year narrowly surpassed Metro Vancouver as being the region requiring the most work from young people to save for a home — it will take around 27 years. In the mid-1970s, however, the typical young person had to work full-time to save a 20% down payment on an average priced home in Ontario (this calculation presumes the typical young person can save 15% of their earnings each year).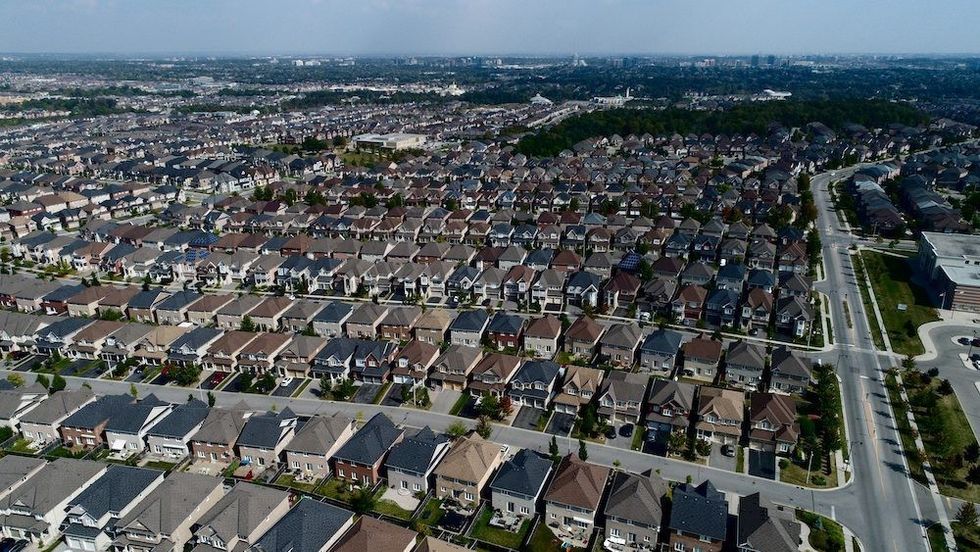 According to the report, for the first two years of the pandemic, the typical young Ontario resident lost the output of full-time work when it comes to saving for home ownership. As the authors highlight, no other province has ever seen the payoff from full-time work deteriorate so rapidly for young people in 45 years. Compounding this reality is the fact that prices are climbing is the stark reality that the wages of many young people aren't.
On the other hand, while price hikes in home prices erodes housing affordability for many would-be homebuyers, it also grows wealth for many people. Those who entered the market some time ago undoubtedly welcome Ontario's climbing home prices. "These same rising prices limit choices and impose more work on many renters and aspiring home owners — generally younger people and newcomers to Canada of any age," reads the report. "These diverging outcomes, and the power dynamics that sustain them, need to be a key topic of debate during the provincial election."
Based on StatCan data, the report found that the value of all primary residences in the province has grown by nearly $1.09T between 1977 and 2019. Only 3% of that additional wealth has gone to homeowners under 35; meanwhile, two-thirds went to homeowners aged 55 and over.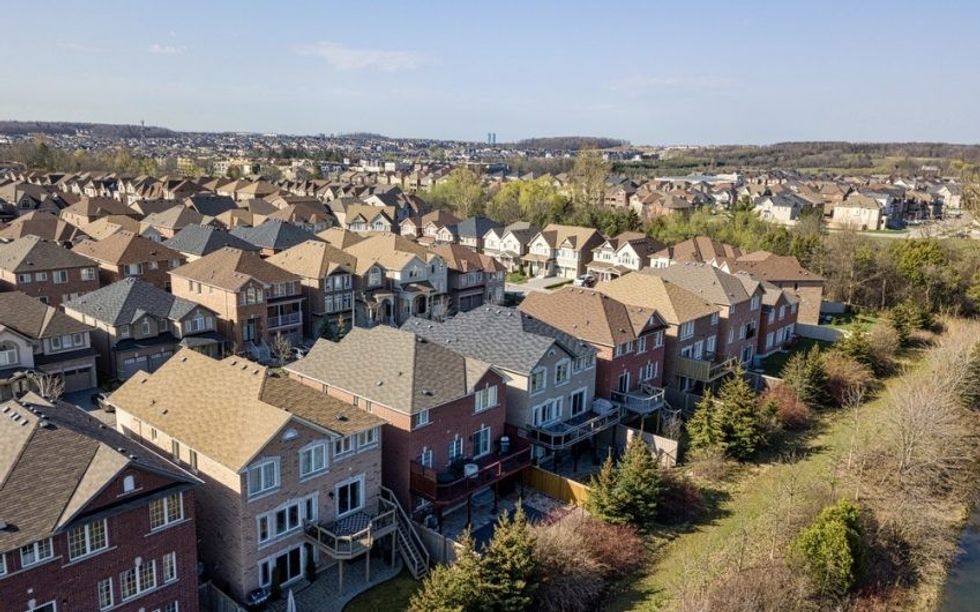 In order for young people to enter the market, average home prices would have to fall $530,000 — over 60% of the current value — to make it affordable for a typical young person to manage an 80% mortgage at current rates. Alternatively, full-time earnings would need to increase to $137,000 per year — over 150% more than current levels. Based on the past decade, however, actual earnings are expected to be relatively flat.
Adding insult to injury, Ontario's pricey rental market makes it even more of a challenge for young people to save to buy a home. The average rent for a two-bedroom unit in Ontario has reached $17,580/year, compared to average rents closer to $10,401/year in Ontario back in 1981.
While there's nothing particularly uplifting about the report for first-time homebuyers, the silver lining is that Ontario's market has showed some signs of cooling in recent months. For example, the cost of homes in the 905 region dipped 6.3% between March and April. The bad news? With rising inflation, we can expect yet another interest rate hike in June, according to many experts. And this will poise an additional challenge for those looking to get into the market.
Further drops in home prices remain to be seen (but they could indeed happen).