Want to see more stories like this? Make sure to follow us on Facebook for the latest in GTA real estate news!
Torontonians looking to indulge in some quality 'me' time will soon be able to do so at a new Scandinavian spa that's set to open outside of the city later this year.
---
Construction for the long-awaited Nordik Spa-Nature in Whitby has been ongoing since 2018 and now the project's website has set an opening date of fall 2020. Located just 45 km from Toronto in Cullen Central Park (300 Taunton Road) in the heart of Whitby, the new spa will be able to accommodate 1,100 visitors at a time.
"After months of planning and preparation, our vision for Nordik Spa-Nature Whitby is finally coming to life, and we're looking forward to welcoming our first guests for Fall of 2020," reads a statement on the spa's website.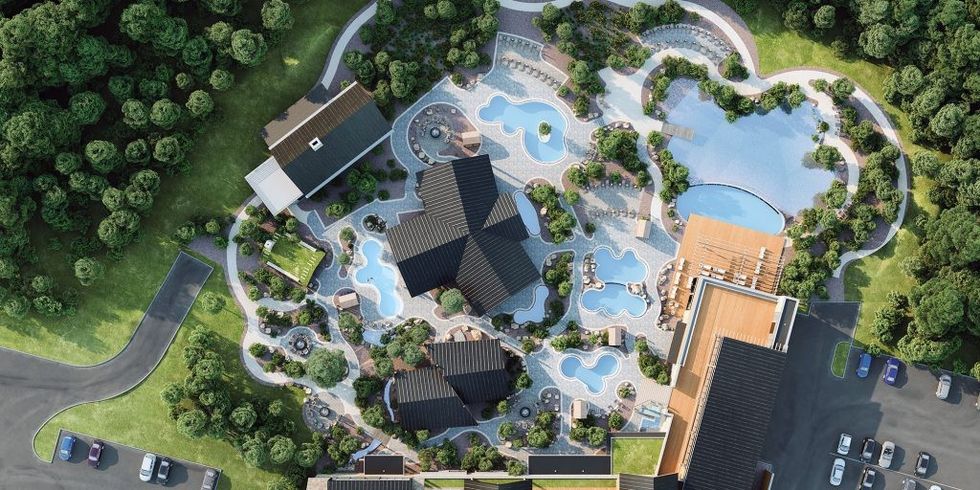 Nordik Spa-Nature Whitby
Described as a "relaxation and healing centre that focuses mainly on heat therapy and relaxation techniques from Scandinavian countries," the spa will invite guests to enjoy a multi-sensory experience in a natural setting that is said to contribute to one's health and well-being.
Ahead of the spa's opening, guests can begin to look forward to various dry and steam saunas, outdoor pools—including hot, cold, and temperate—waterfalls, and multiple outdoor and indoor rest areas that will allow them to experience the thermal cycle any time of the year.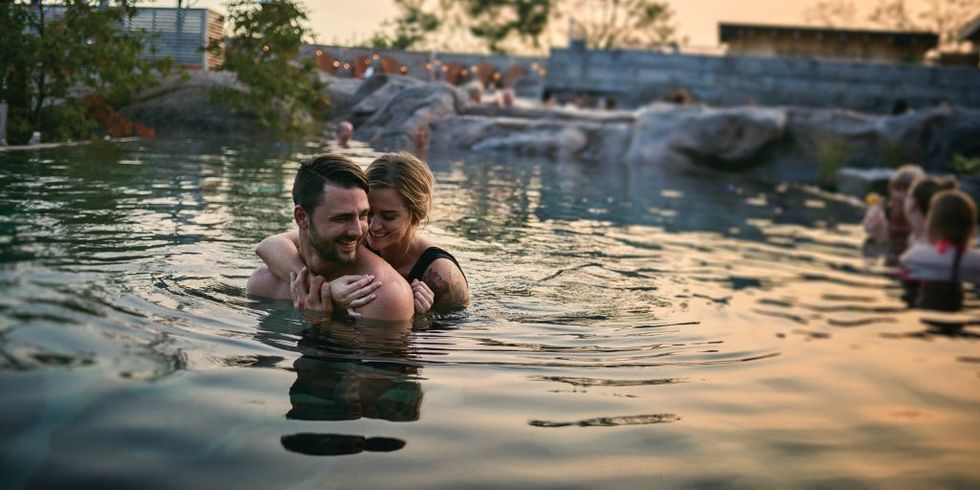 Nordik Spa-Nature Whitby
If you have yet to visit a Scandinavian spa, the thermal cycle is a thermotherapy treatment that involves alternating between hot and cold, followed by a rest period. According to the spa's website, this relaxation ritual is based on a 2,000-year-old tradition founded in Nordic countries.
READ: 10 Cozy Cabins Near Toronto to Rent for a Winter Getaway
During thermotherapy, you first warm the body to open pores, which is followed by a plunge into cold water to rinse the toxins from the skin and close pores. This is followed by a period of rest to allow the body to return to its regular state.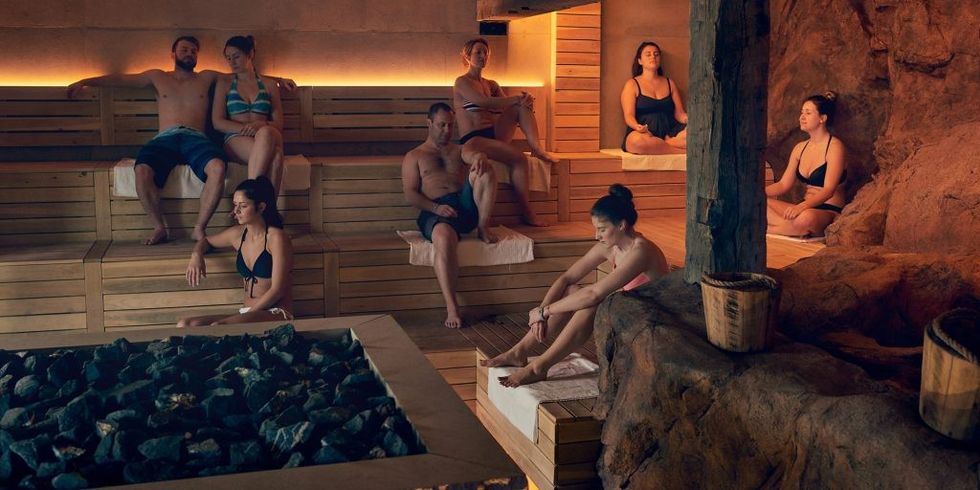 Nordik Spa-Nature Whitby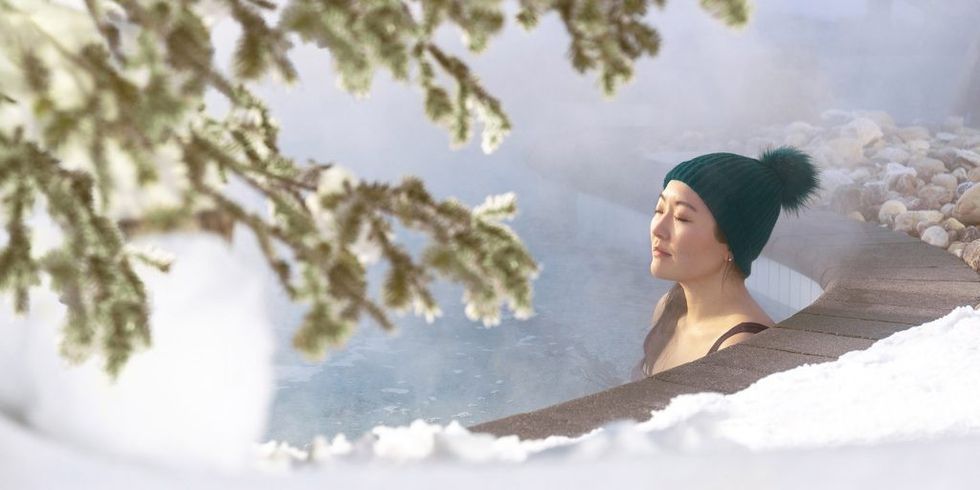 Nordik Spa-Nature Whitby
In addition to thermotherapy, guests can also look forward to a range of massage and body treatments to further improve their visit.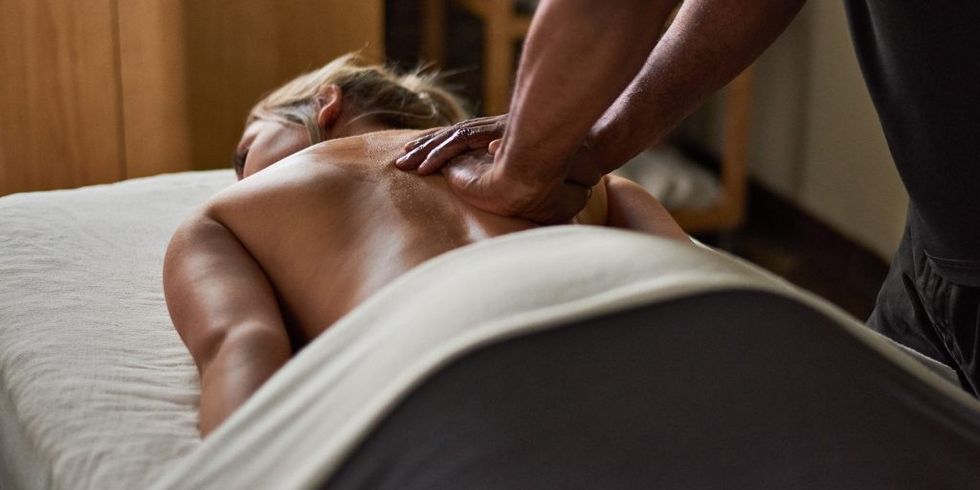 Nordik Spa-Nature Whitby
But the highlight for guests will definitely be the floating salt-water pool referred to as Källa, which allows guests to experience the feeling of weightlessness.
According to the spa's website, the Källa experience encourages restorative sleep, accelerates wound healing, reduces inflammation, stimulates creativity, decreases stress, and releases tension.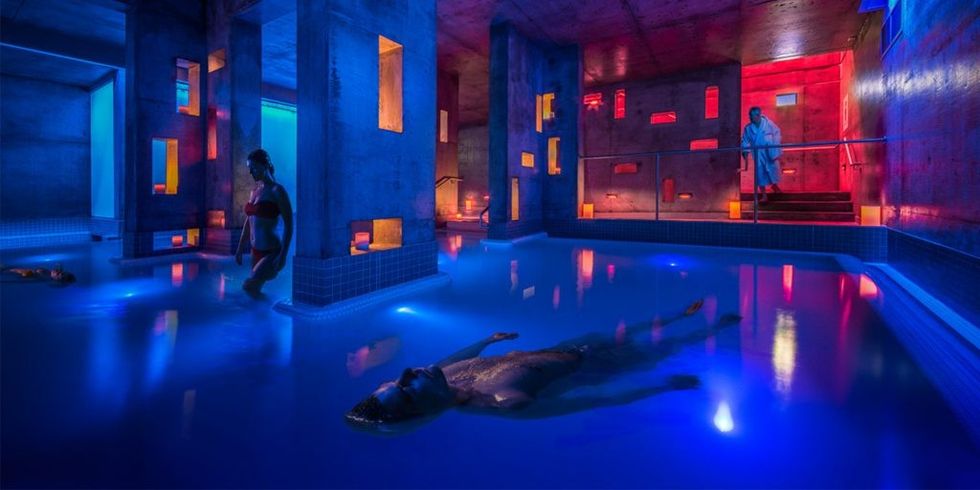 Nordik Spa-Nature Whitby
The new Whitby spa will be the Nordik Group's third location in Canada, with others already in Chelsea, QC and Winnipeg, MB.
Whitby