An application has recently been submitted to City planners seeking rezoning and Site Plan Approval to build a new 9,500 m2 office building for the Ontario Secondary School Teachers Federation (OSSTF).
The application was submitted earlier this June, which calls to build a three-storey office building at 57-60 Movile Drive, just east of the Don Valley and south of Eglinton Avenue East in North York.
---
If approved, the development would replace the OSSTF's existing administrative building with a more modern facility that would house a new head office for the federation while also creating space for multi-tenants throughout the commercial building
READ: New Building Proposed for U of T Scarborough Features Green Roof and Gardens 
Designed by Toronto-based Moriyama & Teshima, the mass-timber building overlooks the Don Valley ravine landscape and is highly sustainable, financially viable, and an innovative new workplace that uses Net-Zero Carbon strategies.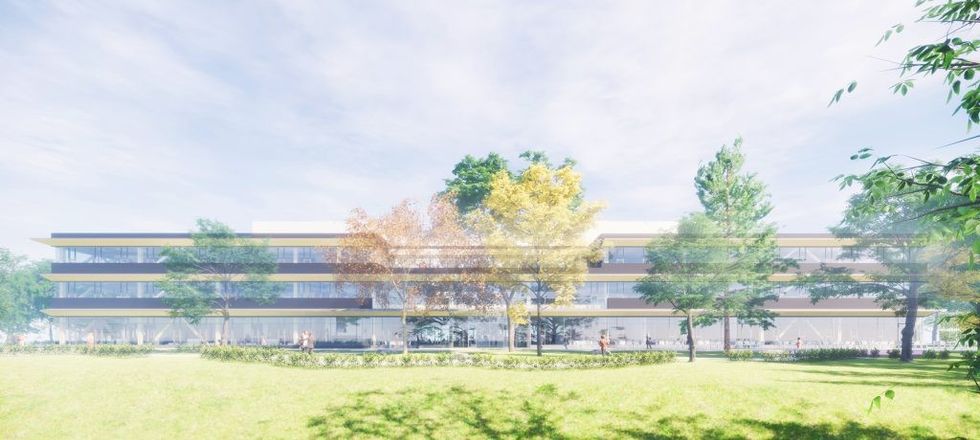 Rendering courtesy of Moriyama & Teshima
According to Moriyama & Teshima, the new headquarters will be spatially divided to house the OSSTF offices, as well as two floors of leasable tenant space.
The office spaces would be joined together by a central atrium, while the building will offer abundant outside views, natural light, and numerous spaces for staff and tenants to interact.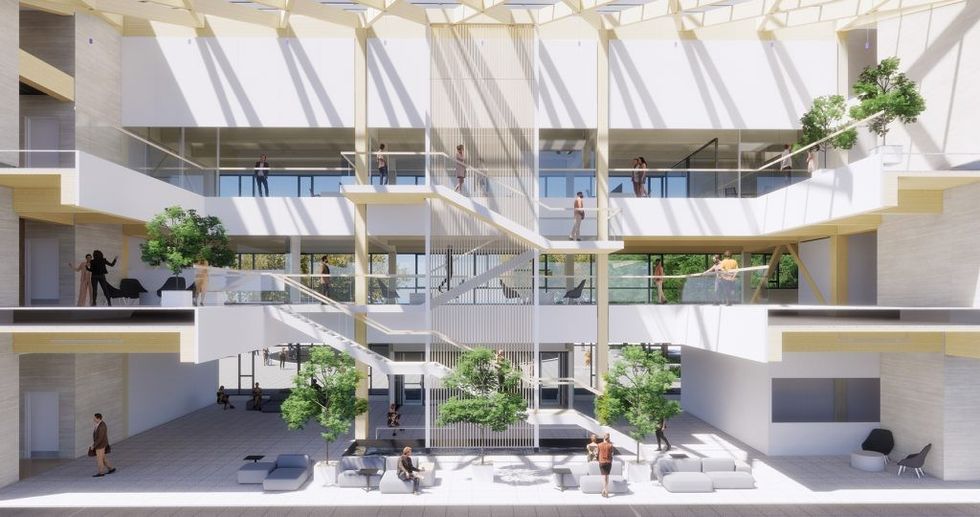 Rendering courtesy of Moriyama & Teshima
This includes shareable spaces on the main floor, which includes the lobby, café, and main floor terrace, in addition to a multipurpose, convertible event space, which will be shared not only by the building occupants but also by outside groups, providing opportunities for engagement with the wider community.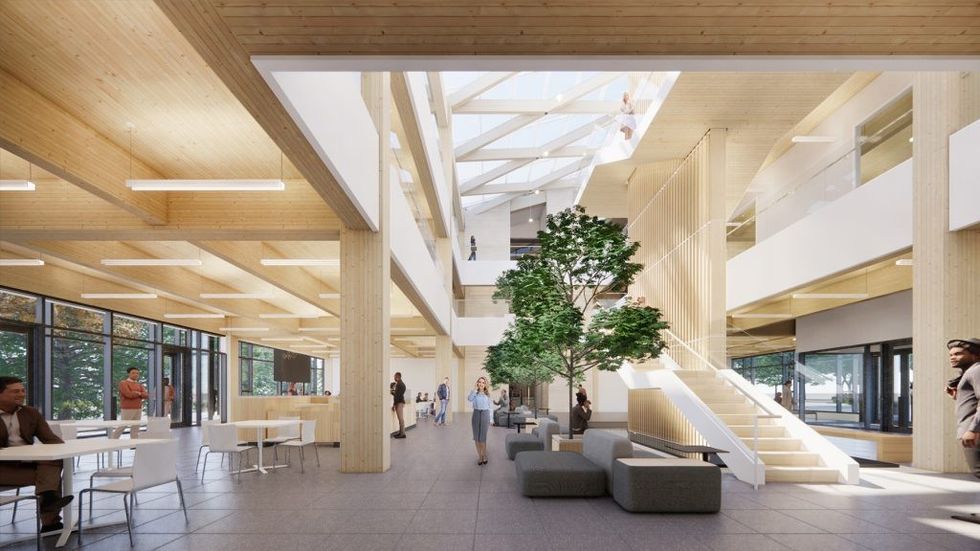 Rendering courtesy of Moriyama & Teshima
According to the developer, the design of the building promotes health and wellness at every level: natural daylighting has been maximized thanks to generous structural bays; building automation systems move fresh air through the building; large overhangs reduce solar heat gain and control glare; geothermal heating, a rainwater harvesting system for toilet flushing and irrigation, green roof, rooftop solar PV panels, and automated daylight dimming controls further contribute to significant energy savings.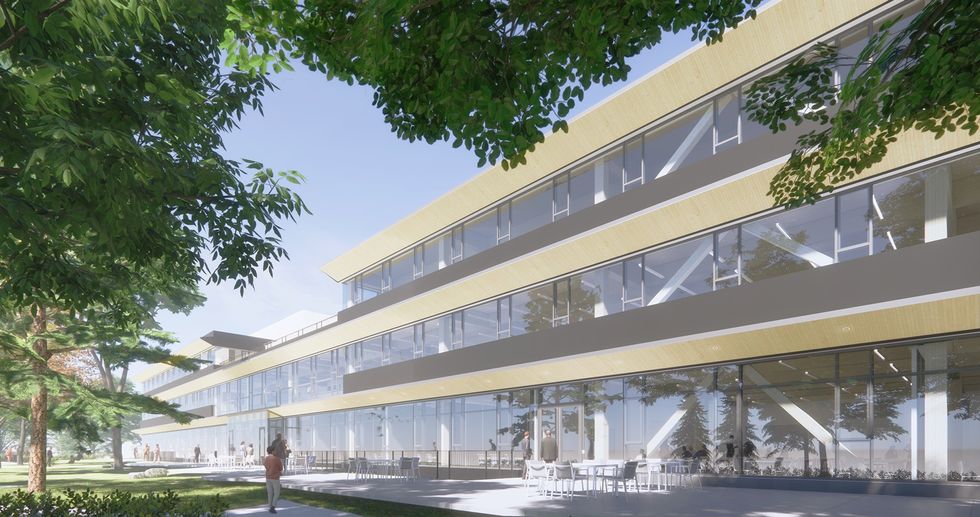 Rendering courtesy of Moriyama & Teshima
The development also calls to build a  total of 156 parking spaces, 107 of which will be located on a surface lot, while the remaining 49 spaces will be in a single underground level. There are also plans for 37 bicycle parking spaces, 20 of which are short-term and 17 are long-term.
Future Developments