---
The price of new homes cooled ever so slightly across Canada last month, as demand dwindled and construction costs fell.
According to Statistics Canada's New Housing Price Index for January 2023, new home prices declined by just 0.2% from December.
Of the 27 census metropolitan areas (CMAs) included in StatCan's report, 10 saw decreases in new home prices, the most since September 2018. However, the changes were minimal, with Winnipeg seeing the largest monthly decline at 1.3%.
Victoria followed, with a drop of 1.1%, while Kitchener-Cambridge-Waterloo rounded out the top three with a 0.9% decline.
Minuscule price increases were seen in St. John's (0.6%) and Calgary (0.1%), while prices in the remaining 15 CMAs remained unchanged month-over-month.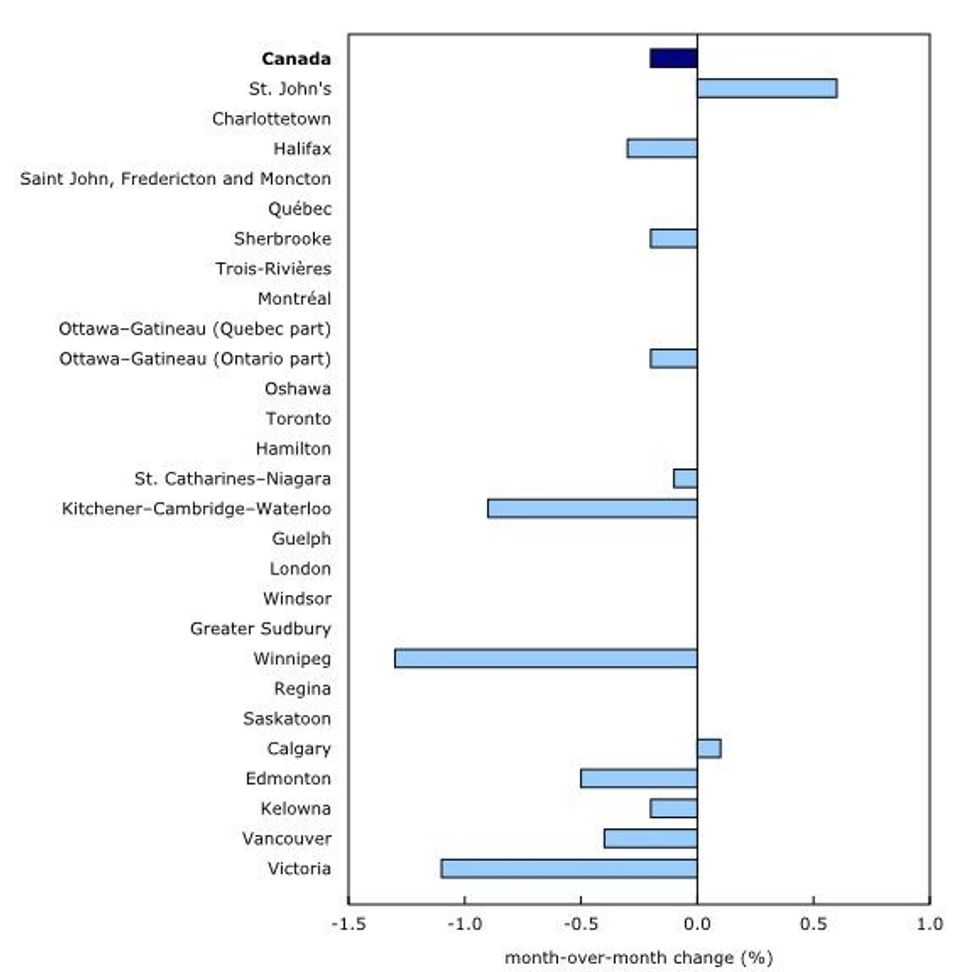 Statistics Canada
Builders attributed the price declines to deteriorating market conditions and decreased construction costs, StatCan said. The price of softwood lumber fell for the sixth consecutive month in January, and is now 61.2% below the high seen in March 2022.
Although new home prices held relatively steady in January, demand has deteriorated, thanks in part to rising mortgage costs; the Bank of Canada raised interest rates another 0.25 bps last month, bringing its policy rate to 4.5%.
According to the Canada Mortgage housing Corporation, the number of single-family homes that were completed but not sold increased 18.7% year over year in December. In Winnipeg, the annual increase was 40%.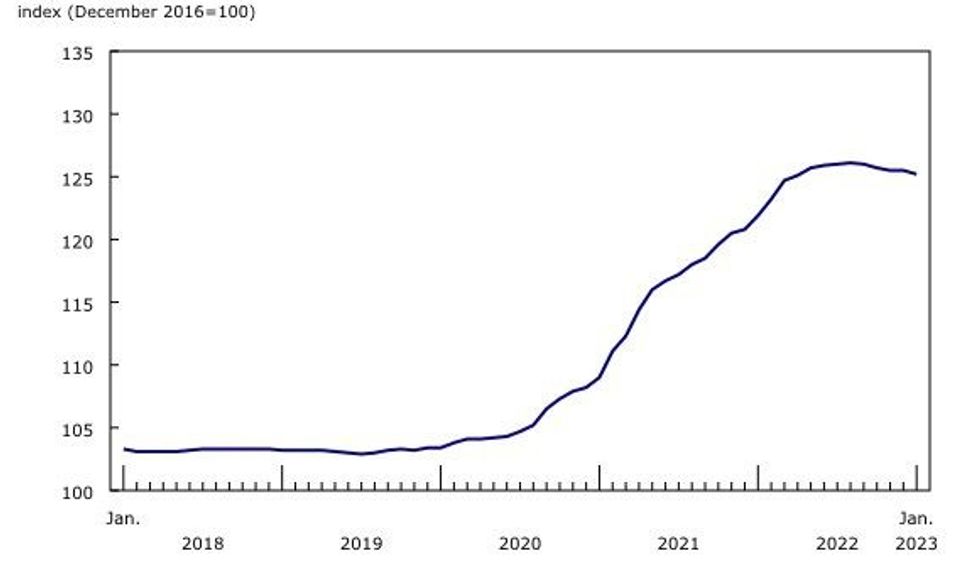 Statistics Canada
On an annual basis, the growth of new home prices slowed in January, rising just 2.7% nationally. The figure is significantly lower than the 11.8% yearly jump reported in January 2022.
At 10.9%, Calgary reported the largest year-over-year increase in new home prices last month, followed by Windsor at 5.9%, and Québec at 5.3%. The increases are muted compared with a year ago, when the cities saw annual growth of 15.3%, 21%, and 10.2%, respectively.
Within the resale housing market, the national sales-to-new-listings ratio edged back to 57.8 in January, signalling a cooling market. A year prior, it stood at 77.9.
Real Estate News