Real Estate News
5 Of Muskoka's Most Expensive Waterfront Cottage Rentals
High house prices in the city have more than 50 per cent of millennials looking at cottage country as their only option for entering the real estate market.
But real estate experts say recreational homes aren't always a wise investment. Not only do cottages appreciate at a much slower rate compared to the Toronto real estate market, but in many cases, cottages can cost just as much as a house in the city.
According to the RE/MAX 2019 Recreational Property Report, the median entry price of a waterfront property in Muskoka still sits over $1 million.
Fortunately, you don't have to fork over six figures to stay in some of Cottage Country's swankiest secondary homes. There are plenty of incredible waterfront cottages available for rent all year round. Here are some of the most expensive properties currently available for rent in Muskoka, according to CanadaStays:
Location: Mactier, ON
Nightly rate: $9,600
Number of bedrooms: 4
Number of guests: 8
This gorgeous waterfront property is part of a luxury resort. All cottages on the resort get access to the golf course, waterpark and on-site restaurants. This cottage in particular also includes a private patio and Muskoka Room.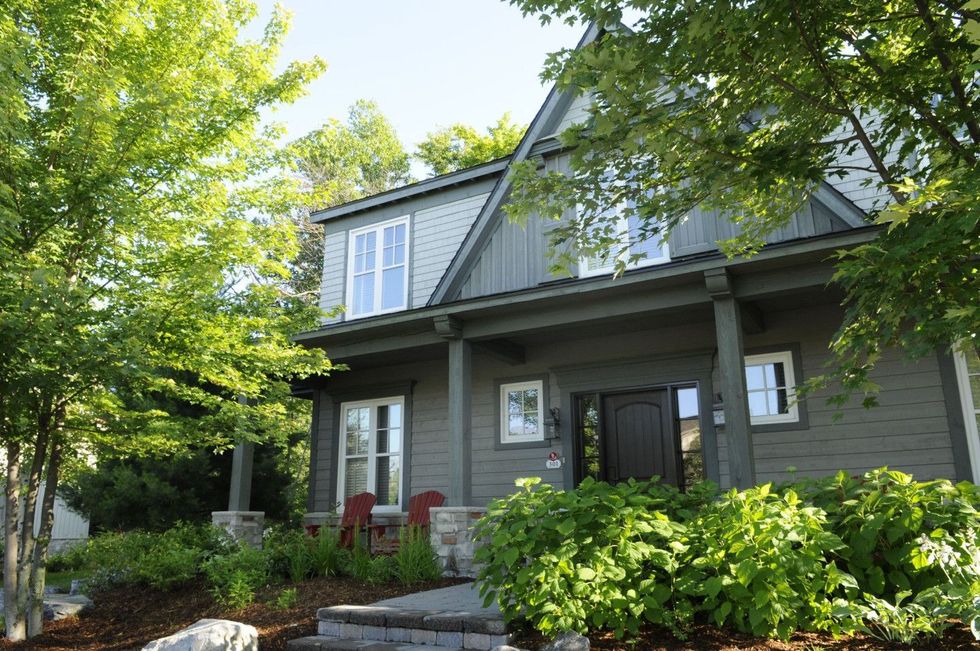 From the outside, the cottage looks quaint.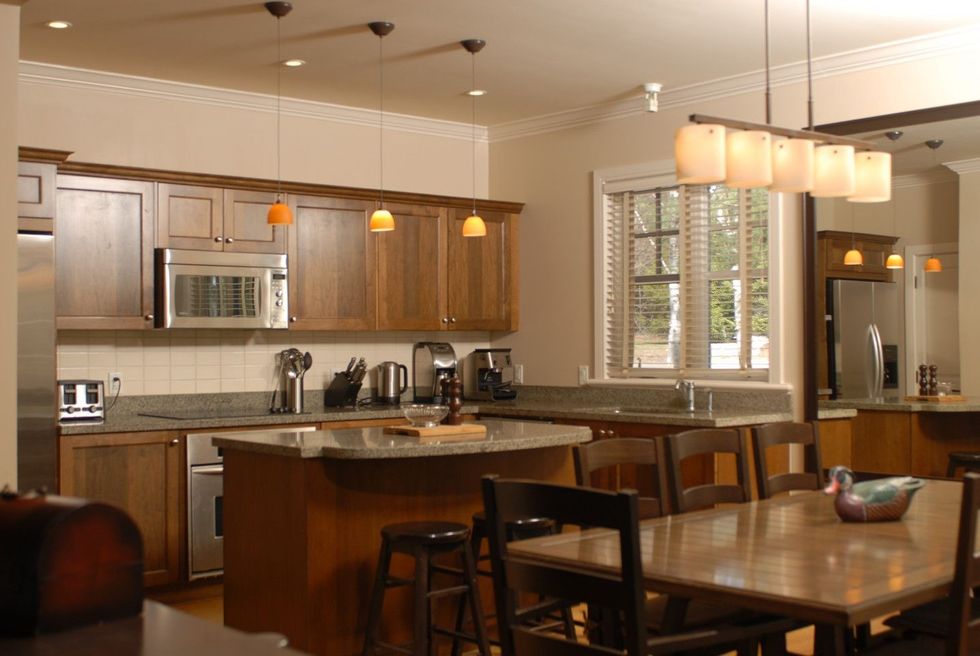 Once inside, you'll find a fully-equipped space that will make you feel right at home.
No need to brave mosquito bites outdoors, this Muskoka Room offers great views and a cozy fire that you can enjoy rain or shine.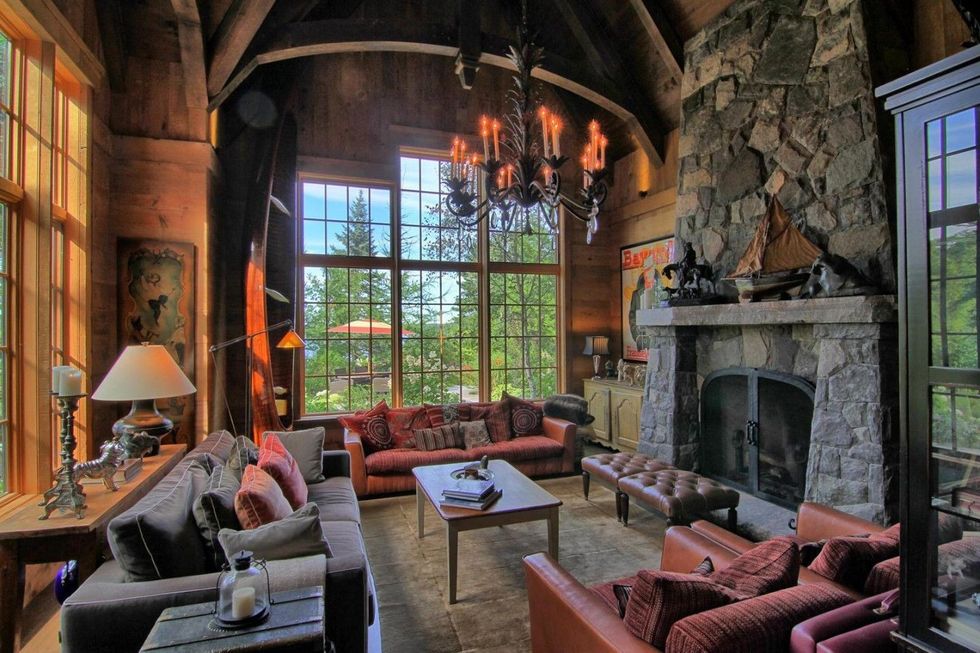 Location: Mactier, ON
Nightly rate: $7,666
Number of bedrooms: 7
Number of guests: 14
This luxury cottage looks like the type of place you see in movies. The gigantic property has multiple entertainment spaces, seven spacious bedrooms and a spectacular beach waterfront.
This Muskoka Room may not have Muskoka chairs, but we're certainly not complaining.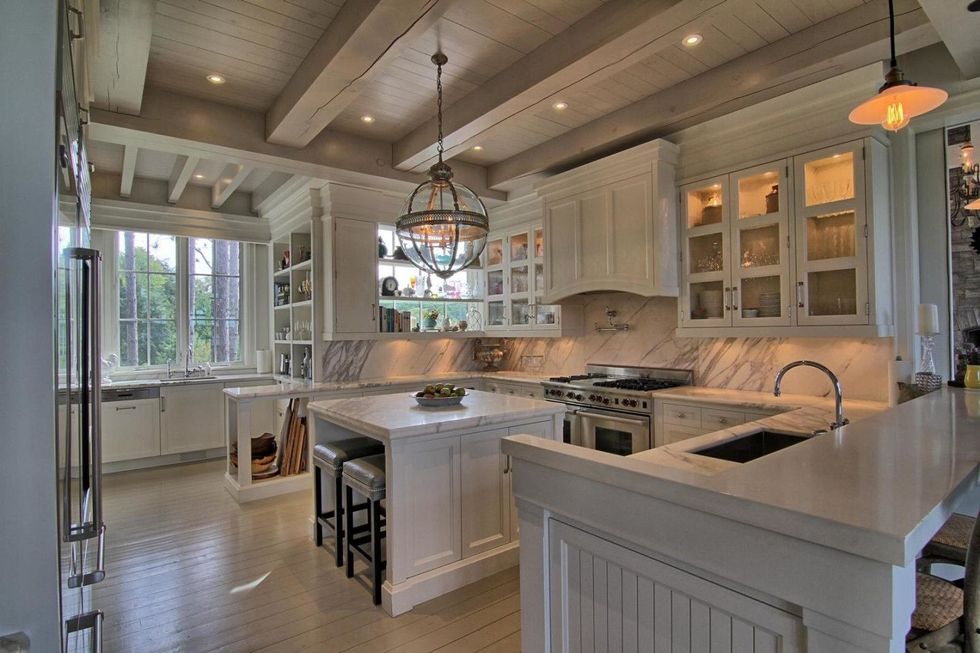 With plenty of room for prep, feeding a crowd will be a breeze in this kitchen.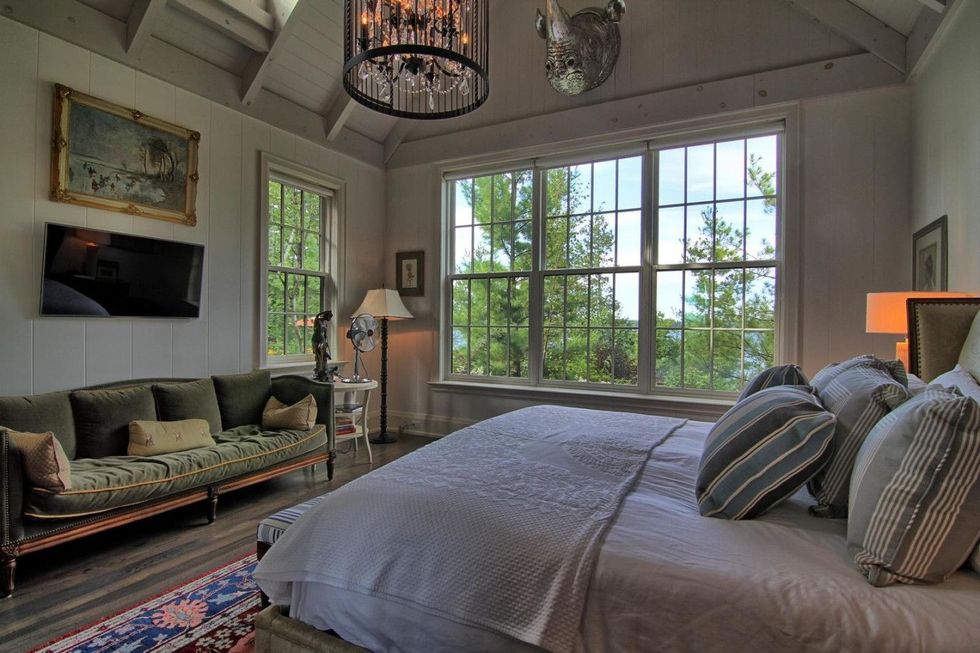 Is that a rhino in your room or are you just happy to see me? (Sorry… we just couldn't help ourselves.)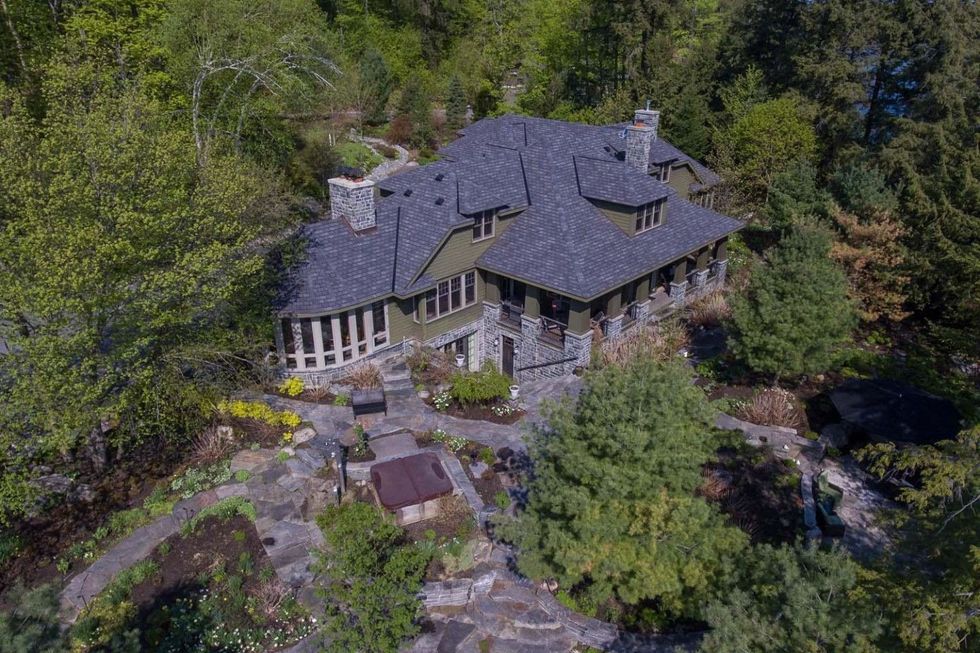 Location: Rosseau, ON
Nightly rate: $7,073
Number of bedrooms: 9
Number of guests: 20+
This spectacular estate offers all sorts of amenities including a boathouse, pickleball court, yoga studio, media room, hot tub and sauna. The property spans 600 ft. of water frontage and is made even more beautiful by incredible landscaping and flagstone pathways.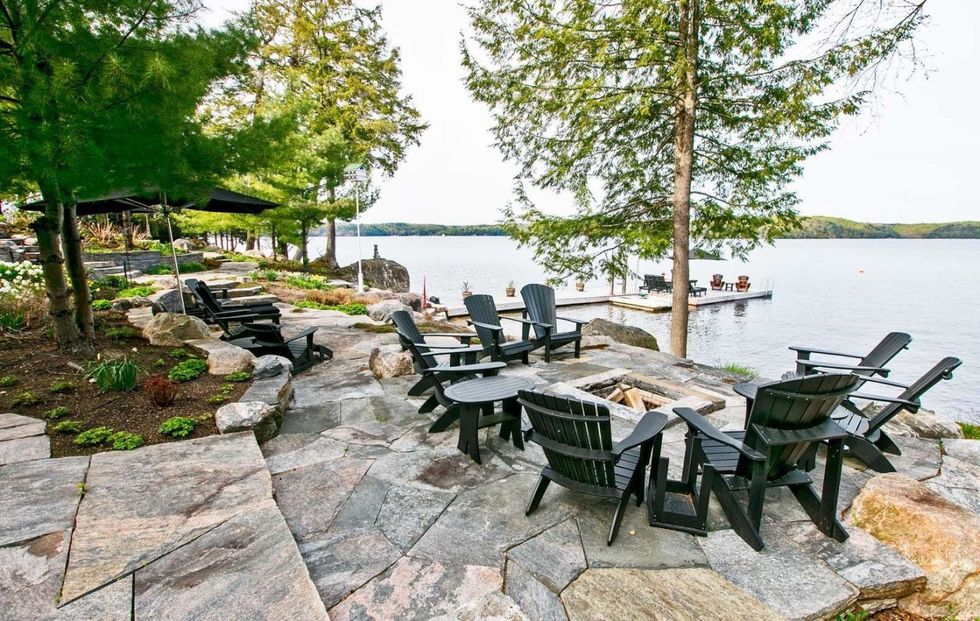 When you've got this much space, they're all the perfect spot.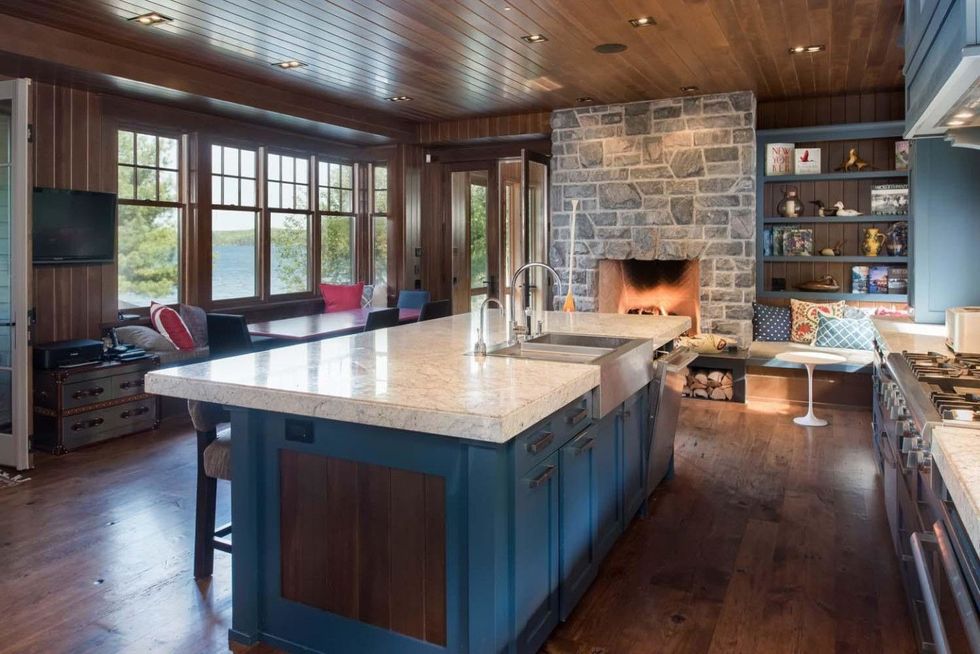 There's no such thing as too many cooks in this kitchen either.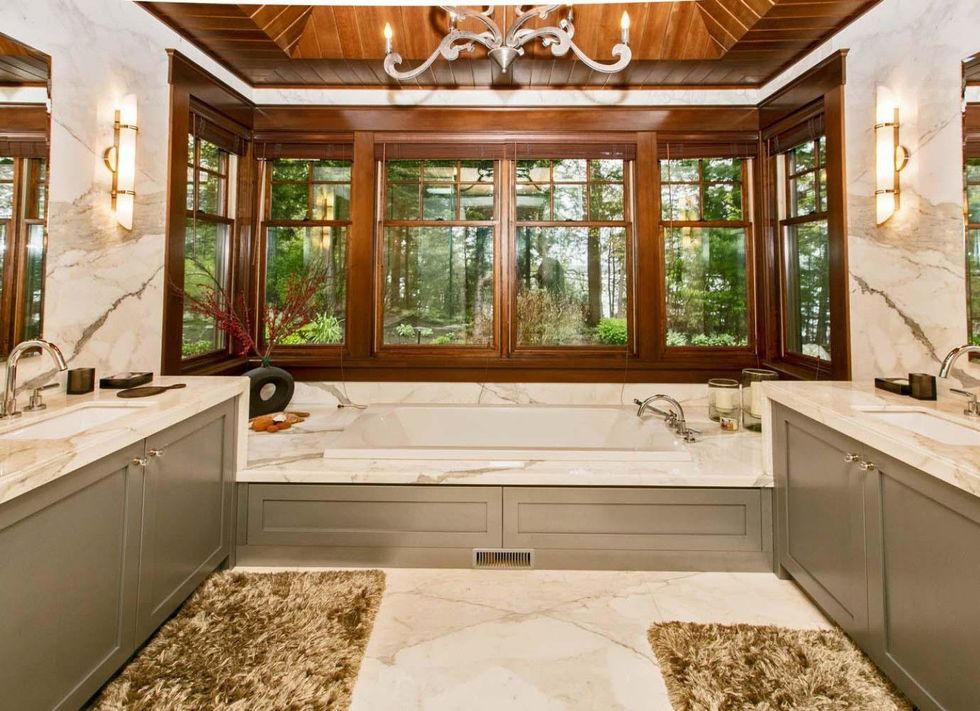 Forget taking a dip in the lake, we want to lay in this tub all day long.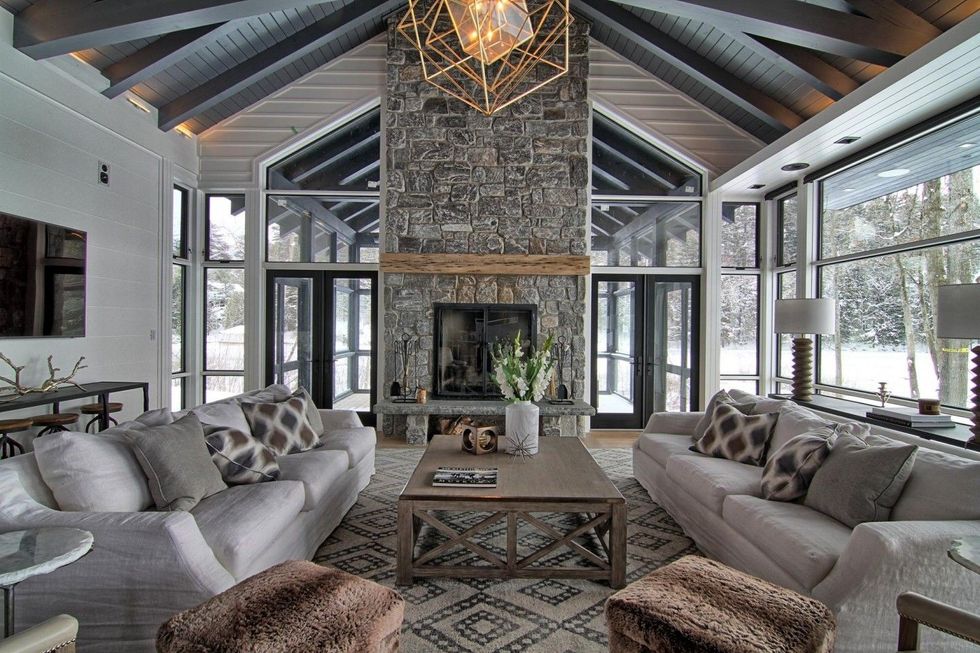 Location: Port Carling, ON
Nightly rate: $6,874
Number of bedrooms: 5
Number of guests: 14
No one goes to cottage country to sit indoors, but sometimes the weather isn't on your side. If that's the case, you'll want to be in a cottage that looks like this. The floor to ceiling windows in this spacious cottage give you incredible views while keeping you cozy.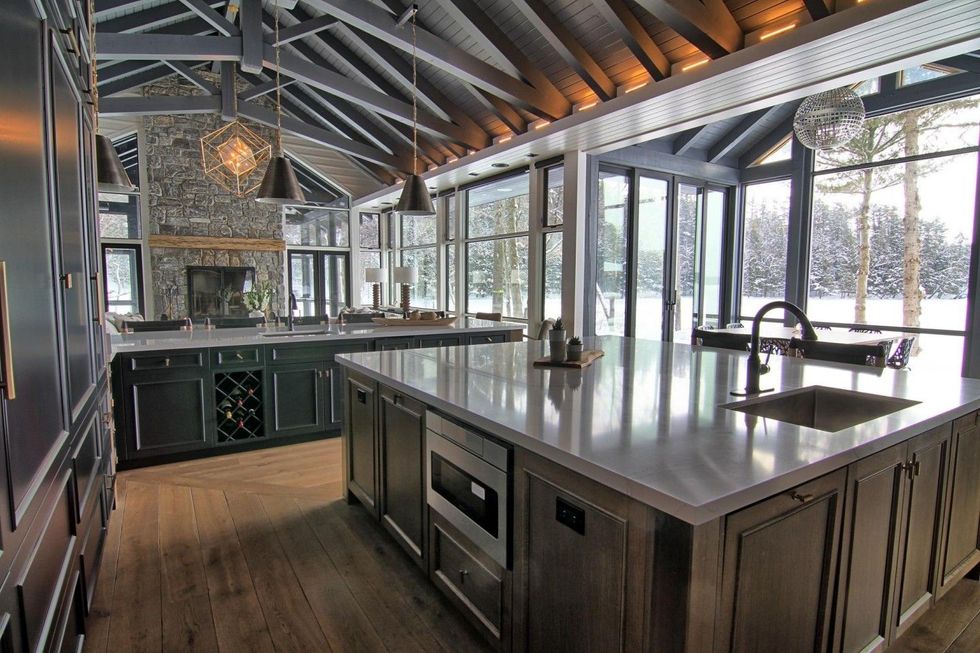 This incredible kitchen is restaurant quality, so here's hoping someone in your party can cook!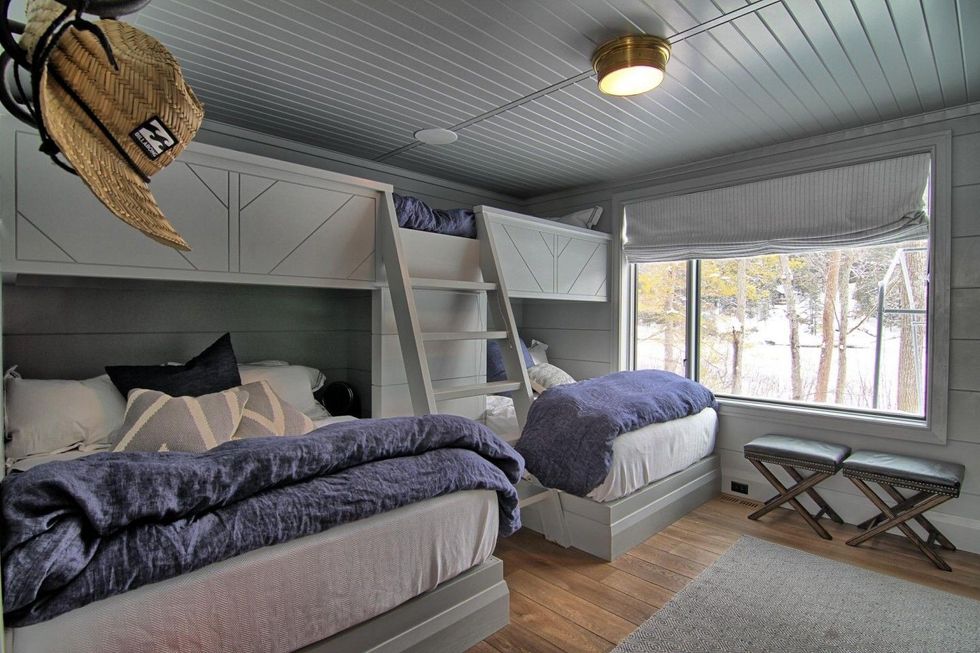 Good luck getting the kids to go to bed here. If all else fails, you can always separate them since there are four more big bedrooms.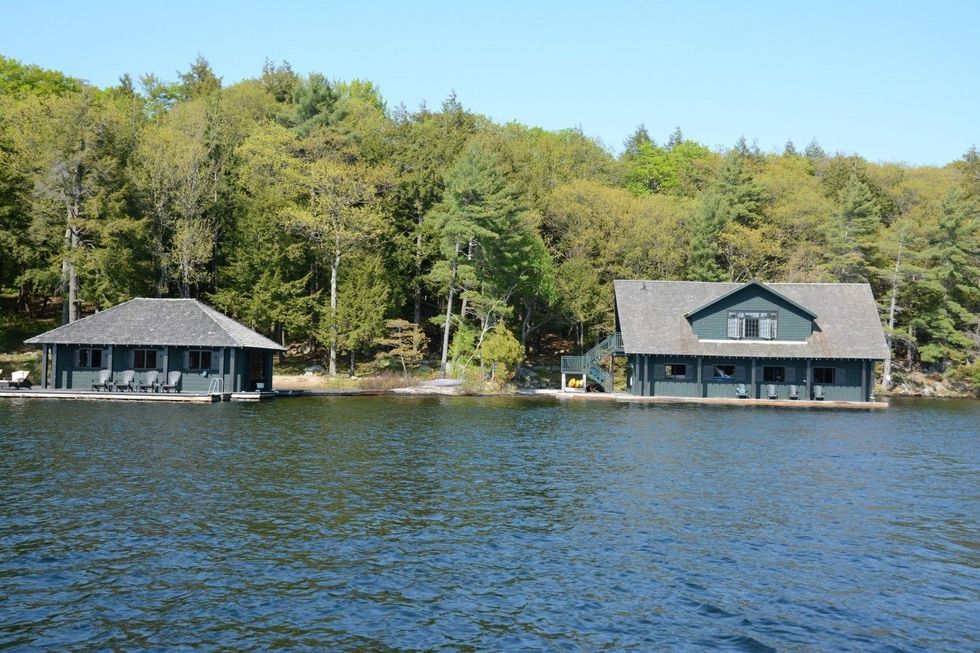 Location: Port Carling, ON
Nightly rate: $6,415
Number of bedrooms: 6
Number of guests: 16
With 1000 ft. of water frontage, this property is ultra-exclusive. The property includes all the essentials, a swimming pavillion, boathouse, gazebo, outdoor shower and, of course, a firepit. Inside, the cottage is built for modern comfort and convenience.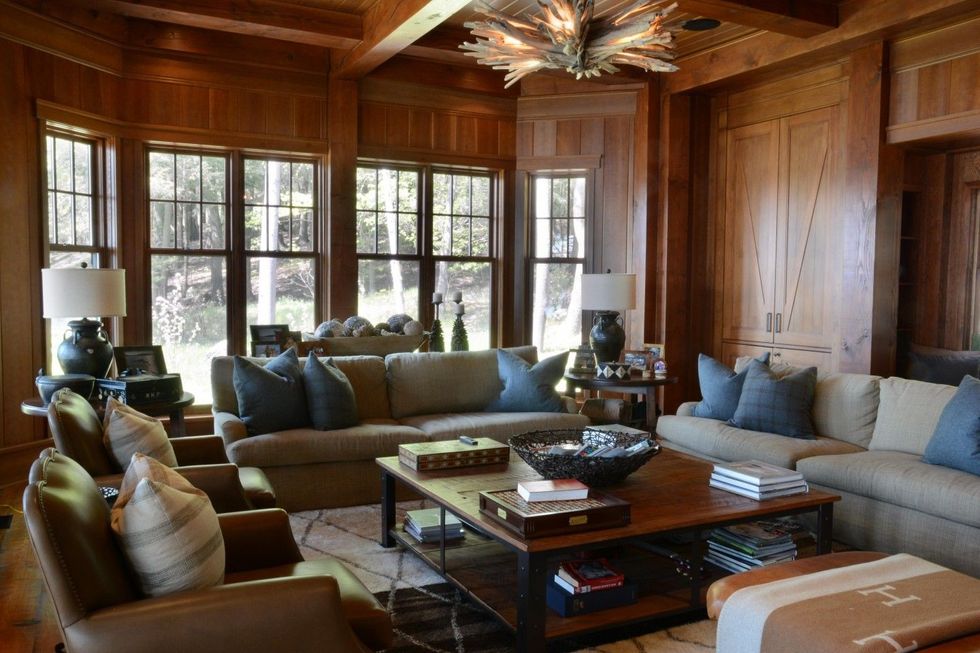 Can't you just picture yourself sinking into these couches?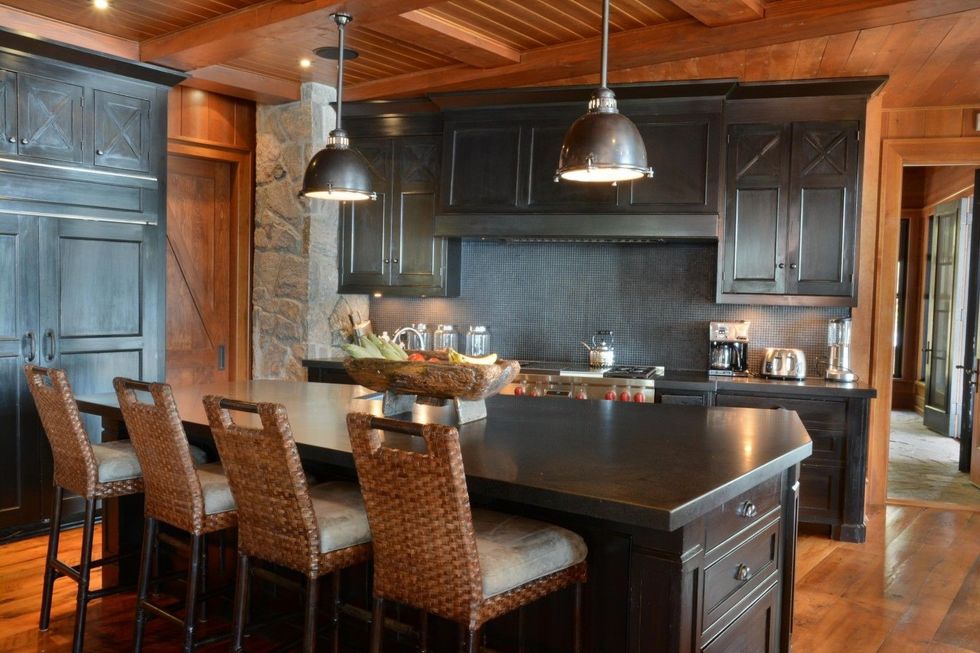 You'll never want to cook in your own kitchen after you make a meal here.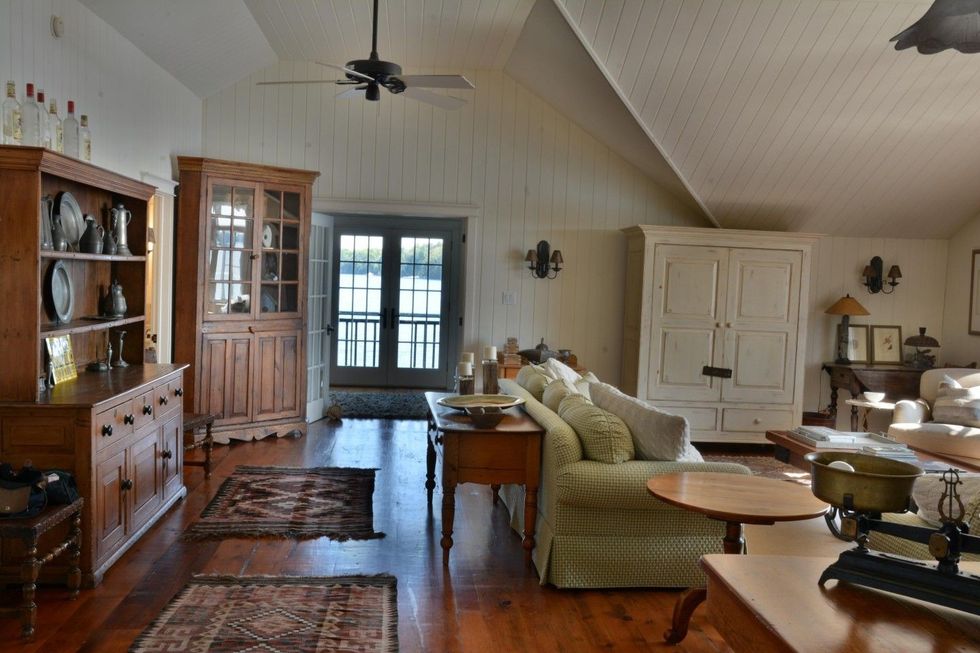 And if things get cramped in the main house, there's plenty of room in the boathouse!
Which cottage is your favourite?