In addition to stunning lakes and sprawling cottages, Muskoka is also home to some quality craft beer breweries.
While a brewery tour may be out of the question at the moment in light of COVID-19, you can still score craft beer in Muskoka straight from the source.
---
So. if you find yourself in cottage country this weekend – or any weekend – hit up one of these Muskoka breweries for a pint of quality craft beer.
Muskoka Brewery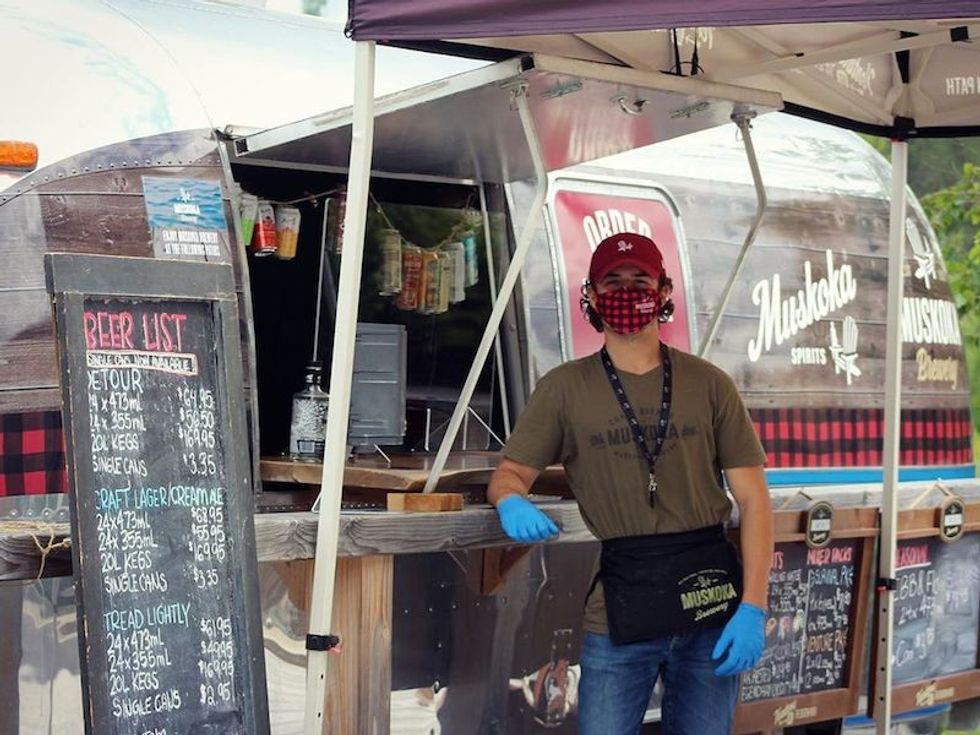 Image: @muskokabrewery
Where: 1964 Muskoka Beach Road, Bracebridge
Stock up on dockside essentials with a visit to Muskoka Brewery's 70,000-square-foot facility in Bracebridge – a staple in the region since it opened up shop in 1996. The award-winning brewery manufactures a celebrated line of beers, including Cream Ale, Mad Tom IPA, Dark, Craft Lager, Detour and Shinnicked Stout. Guests can chose between four beers on tap or four Hard Sparkling Waters in an on-site beer garden, which is open Friday to Sunday 12 am to 6 pm. The merch and beer-filled Taproom Express is open all weekend long 11am to 6 pm for curbside pickup.
Sawdust City Brewing Co.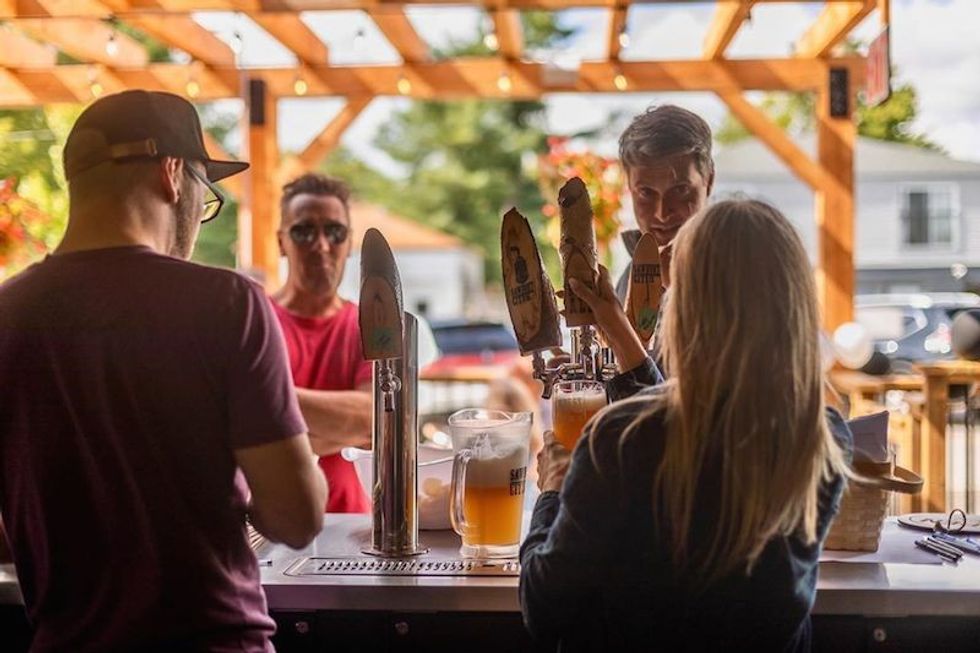 Image: @sawdustbrewing
Where: 397 Muskoka Road N., Gravenhurst.
A stop at Sawdust City Brewing Co.'s shiny state-of-the-art Gravenhurst brewhouse is a worthwhile one. Founded in July 2014, the award-winning brewery produces traditional ales and lagers in a variety of styles. The company offers crowd-pleasing seasonal offerings, exciting limited batch brews, barrel-aged, and experimental beer. A dog-friendly patio offers eight taps pouring a rotating variety of Sawdust City Staples, seasonal brews, collaborations, and specialty one-offs, in addition to a full bar. Keeping with the theme of your long weekend, the beers pay tribute to Muskoka in all of its glory.
Lake of Bays Brewing Company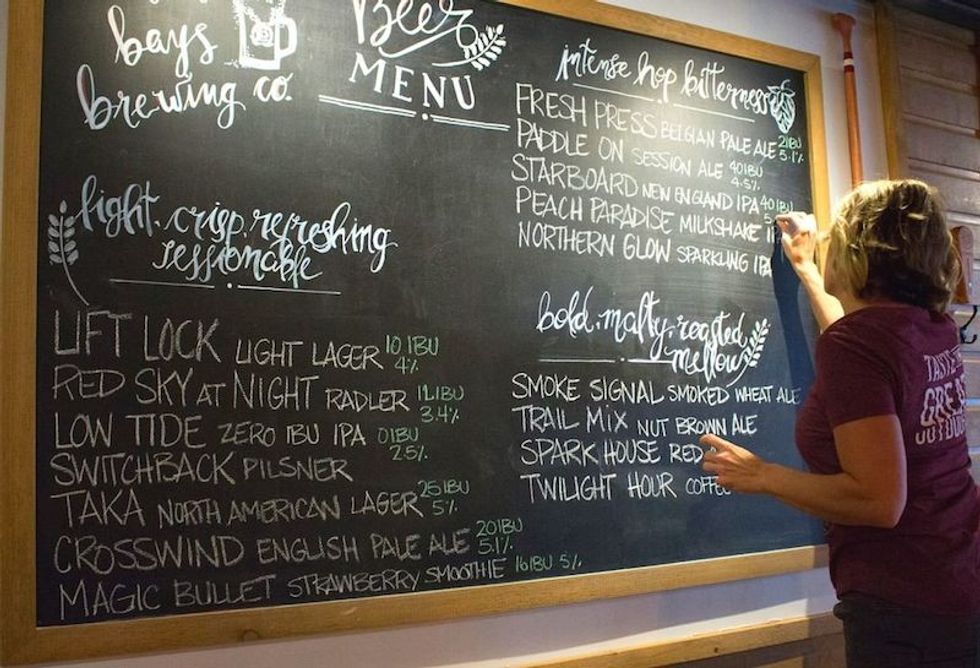 Image: @lb_huntsville
Where: 1-A-59 Main Street East, Hunstville & 2681 Muskoka Rd. 117, Baysville
Lake of Bays Brewing Company's properties throughout cottage country offer a variety of ales and IPAs, as well as a pilsner and a Radler. This weekend, you can either get your hands on some yourself at the company's Huntsville Brewhouse or the Baysville Taproom. A third location in Bracebridge, The Bracebridge Barrel House, is expected to open any day now. Lake of Bays is currently celebrating its 10th anniversary with a special edition 10-pack – something that would make a much-appreciated offering for your cottage hosts.
Muskoka