The plans to build a multi-tower residential complex at the northeast corner of Kingston and Brimley roads in the Scarborough Bluffs area have been resubmitted to the City with a reworked design.
Earlier this month, The Hi-Rise Group resubmitted its proposal to incorporate further revisions in response to comments from City staff to redevelop a pair of motels located at 2476 Kingston Road after initially being submitted at the end of 2018.
---
According to the application, the configuration and overall site organization of the revised proposal is largely consistent with prior submissions, though each individual building has been revised and implemented the City of Toronto Avenue and Midrise Buildings Performance Standards and the Tall Buildings Urban Design Guidelines.
READ: Multi-Tower Condo Complex Proposed for Markham Road in Scarborough
Now, the proposal calls to redevelop the site with 11 and 22-storey Graziani + Corazza Architects-designed towers, which is up from the initial 13 and 16-storey towers. However, despite the increase in tower height, the new proposed gross floor area (GFA) of 32,716 m² remains very close to the previous application's 32,976 m² GFA.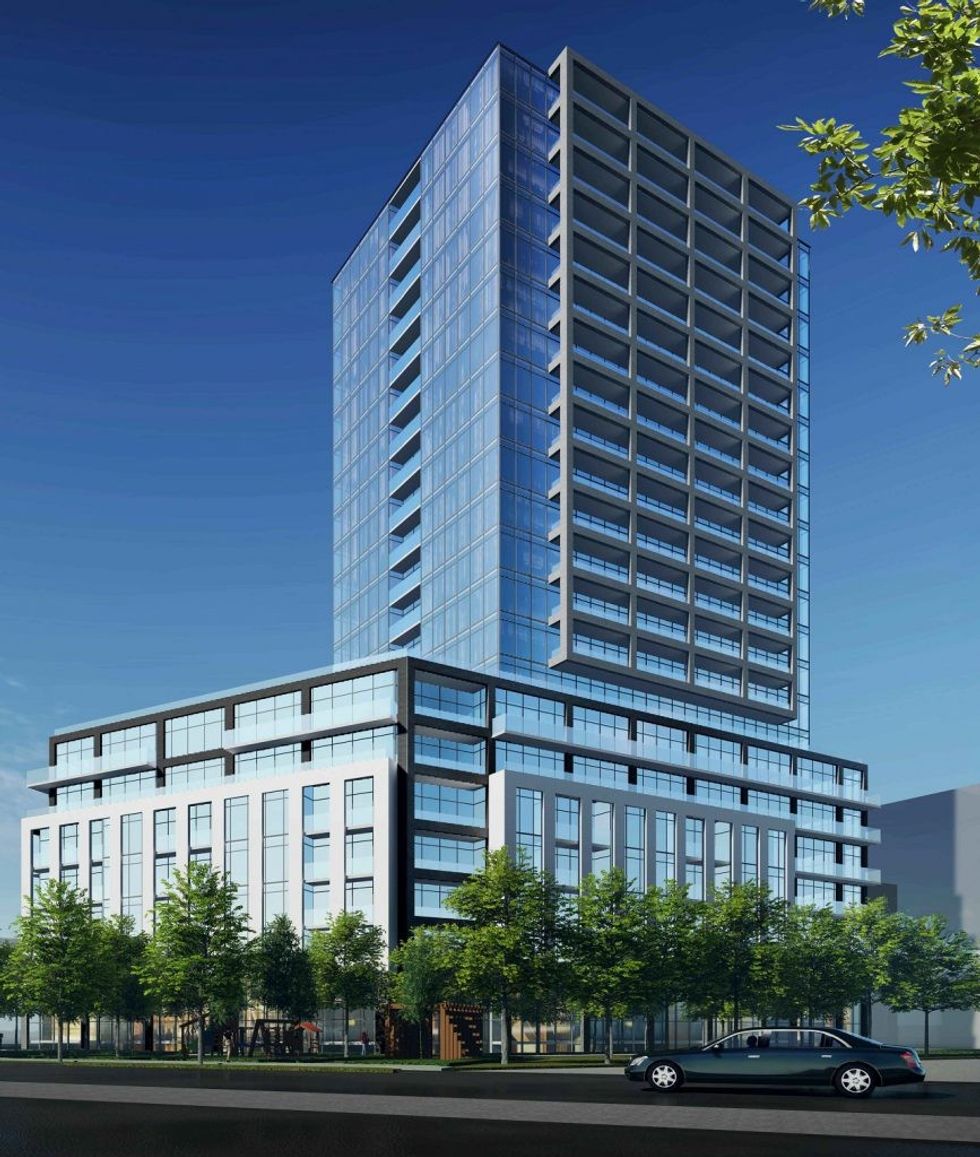 Rendering submitted to the City of Toronto
The project calls to create a total of 439 condominium units, increasing from the previous version's 411 units. The units will comprise a mix of 221 one-bedrooms, 170 two-bedrooms, and 48 three-bedrooms.
The proposal still calls to include a Privately-Owned Publicly-accessible Space (POPS), which will be located along the Kingston Road frontage, though the size of the space has been slightly increased from the previous submission's 439 m² and is now up to 500 m².
The POPS and other outdoor spaces, including the building's ground-floor outdoor amenity areas, will feature landscaping designed by Marton Smith Landscape Architects.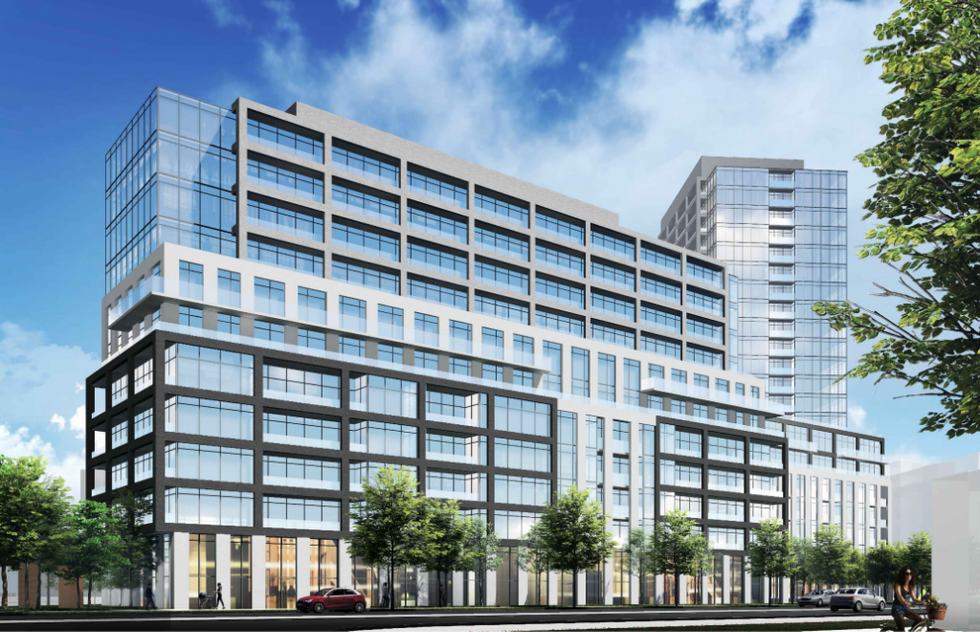 Rendering submitted to the City of Toronto
According to the submitted documents, other changes include a slight increase in resident parking spaces proposed in the two-level underground garage from 467 to 470, along with a notable increase in the number of bicycle parking spaces from 314 to 439. After all, the Scarborough Bluffs are just a 15-minute bike ride away.
Future Developments