---
Quebec's ultra-luxury real estate market is alive and well.

Recently, the province announced its highest-priced residential property sale on record after the purchase of an easy-on-the-eyes Montreal mansion in late August.
At nearly $25M, according to Centris data, this exclusive and private sale represented by Liza Kaufman and Alfee Kaufman of Sotheby's International Realty Canada broke the record of highest residential sale in the province of Quebec's history.
The ultra-luxury Upper Westmount residence spans 11,000 sq. ft of sprawling and immaculate living space. The one-of-a-kind architectural masterpiece presents a sleek and contemporary design and features exotic materials gleaned from around the world -- offering no shortage of talking points when entertaining fellow members of the 1%.
What makes this home unique from others in the affluent Montreal neighbourhood is its newness; most homes in the neighbourhood are historic houses that were built over a century ago. In a departure, this newly constructed home was designed with the modern family in mind -- sparing no expense, says realtor Alfee Kaufman.
"Situated on a spectacular pool-sized lot on one of the most desirable streets in Upper Westmount, this home has it all," says Kaufman. "It is one of the few limestone mansions in Westmount, and although transitional in design, it has every modern amenity money can buy, including a geothermal system, an intelligent home system, an elevator servicing all floors, a home theatre, an indoor skating area for the kids, a gym with panoramic views, a saltwater pool and outdoor trampoline to name a few."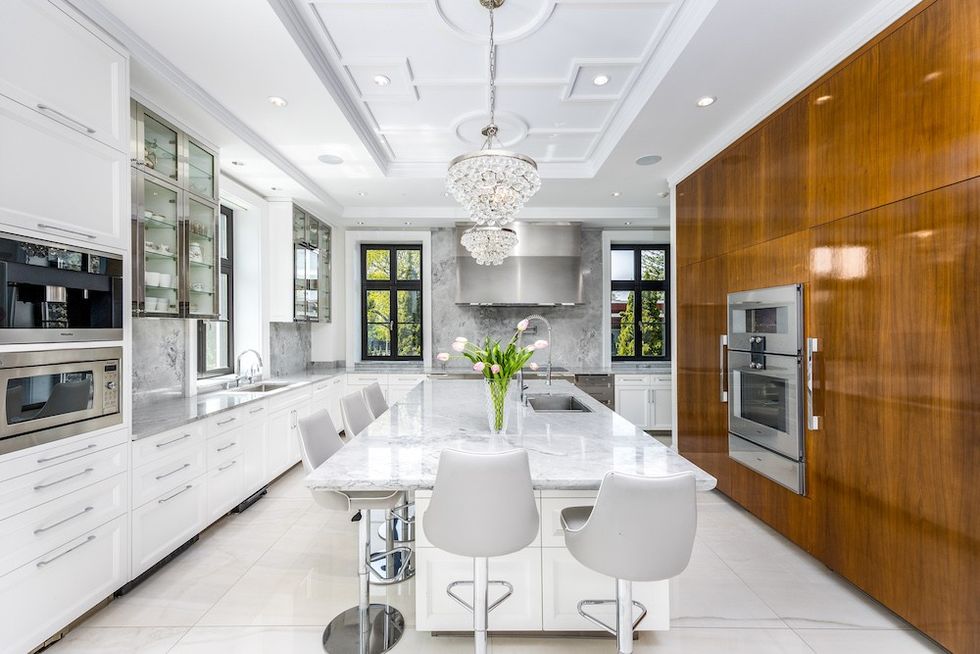 Furthermore, Kaufman says it was constructed from steel and concrete and engineered by the same team that built the CN tower.
"It's not easy to find a house that checks all the boxes, but this one does just that," says Kaufman. "I love the spectacular 24-ft-high entrance hall featuring an incredible 10-ft-long crystal chandelier. I also love the backlit quartz bar, which features a large TV hidden in the back mirror. The overall design, layout and attention to detail are extraordinary -- it's luxurious and glamorous yet family-friendly all at the same time."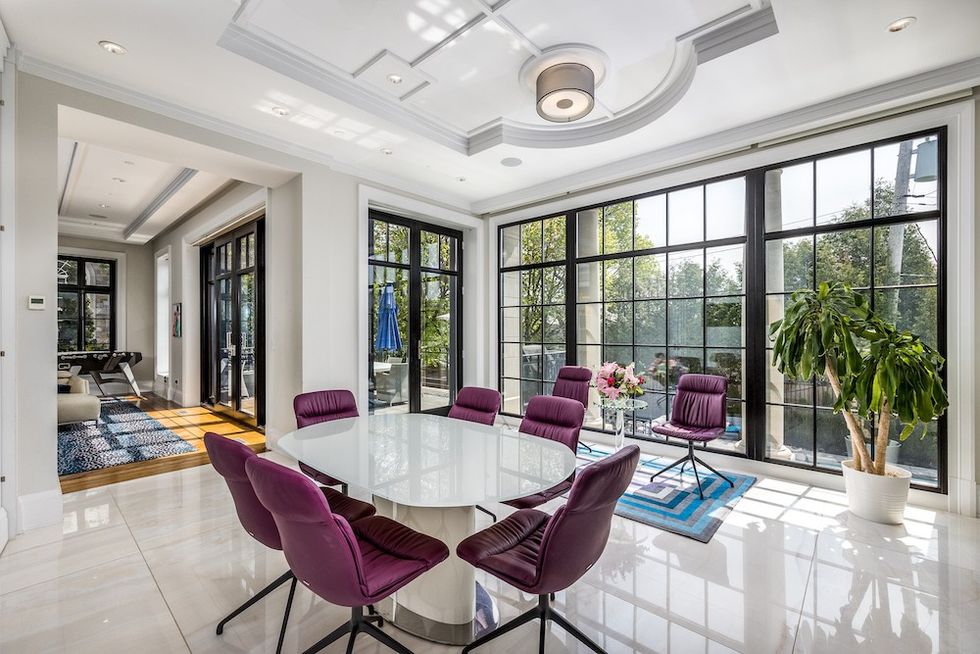 According to Sotheby's International Realty Canada, the ultra-luxury market continues to see healthy activity and robust demand. However, many transactions have shifted to private and exclusive channels as buyers and sellers seek privacy. Due to this, some of the details -- like the address and the final sale price -- have been kept quiet. We do know that it's located "on one of the most desirable streets in Upper Westmount." 
"Kaufman Group has consistently sold the most expensive homes in Quebec," says Kaufman. "In the midst of the pandemic, we sold a house for almost $20M at a time when nothing had sold in Quebec over $10M. We now have sold a home close to $25M, and this once more has put Montreal on the global real estate map." 
Sold