Mississauga is experiencing rapid growth both in terms of developments and population growth. As the sixth largest city in Canada, the incoming Hurontario LRT, downtown Exchange District and a new waterfront community are set to revolutionize the cityscape.
The highly anticipated Lakeview Village Square will see a development of a 177-acre site, which once housed the Lakeview Power Generating Station lands. As a brand new neighbourhood beautifully situated on Lake Ontario, this ambitious project will have access to the QEW and Highway 427.
---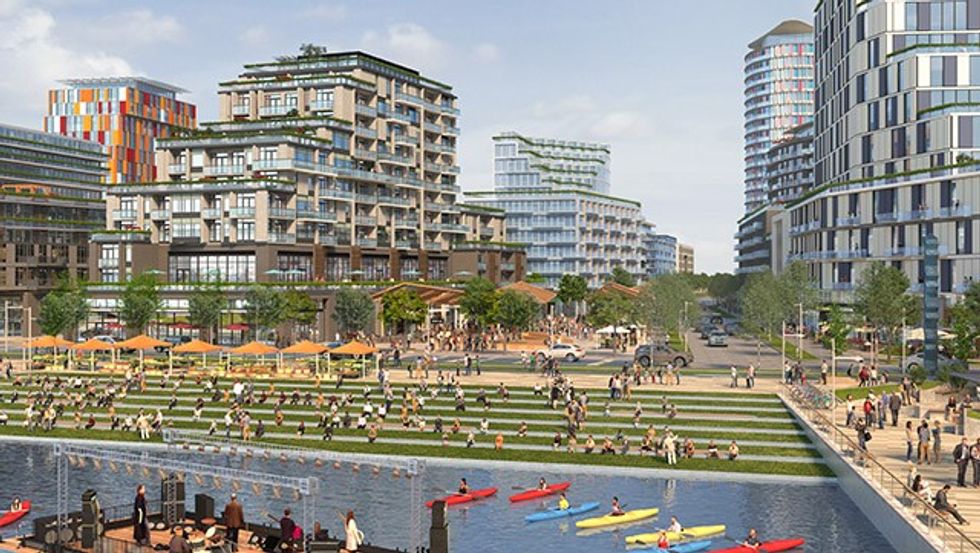 A mixture of residential units, institutional and cultural uses will make up the village, as well as 825,000 square feet of employment space and 100,000 square feet of retail space. According to Insauga, the project could be worth $6 billion dollars and will host a hydro gateway, Ogden Park, an Artscape community centre, school, waterway common, outdoor event space, a pier, the Serson Innovation Corridor, the Marina District, Lakeview Square and Lakefront Park.
This community will be home to low-rise apartments that stand upwards of four storeys. As well, mid-rise apartment buildings ranging from five to eight storeys alongside nine to 15 storeys will be built.
"We want existing MiWay transit to connect here on day one. Buses coming along Lakeshore can head into this site, so there is transit service. We're spending time thinking about other things, such as shuttle service and are thinking about an autonomous bus loop," Brian Sutherland, the director of development at Argo Development Corporation, told Insauga.
The Lakeview Village Square will be incredibly connected by highways and transit, a major amenity of living in this upcoming neighbourhood. It's safe to say that this project will transform life in Mississauga and provide significant opportunities for work and play.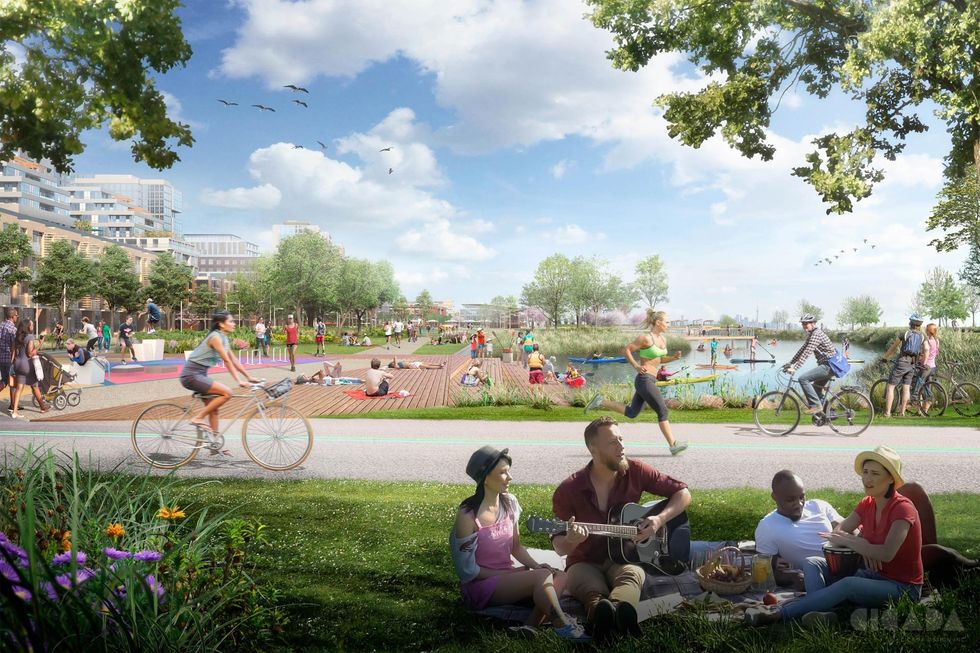 "We hope we can get into the ground in 2021. We'd hope to have occupancy in phase 1 in 2023 or 2024. We want to get this moving, the community wants to see things moving here. I think people are excited to see this move forward. We want to knock it out of the park," Sutherland told Insauga.
What do you think? Would you live in this new urban community? I'm sure someone will!
Mississauga