Toronto
Urban Living
Raptors President Masai Ujiri Unveils 'Humanity' Art Installation at Union Station
Toronto Raptors president Masai Ujiri is giving people something to talk about (other than basketball) outside of Toronto's iconic Union Station.
Yesterday, Ujiri unveiled his anticipated and thought-provoking public art installation, Humanity. 
Driven by a vision to come together as one people, the Humanity art installation is a structure made up of 35 words that reflect what humanity means to Ujiri. By dark, the easy-on-the-eyes structure will reflect the powerful words on the surrounding sidewalk.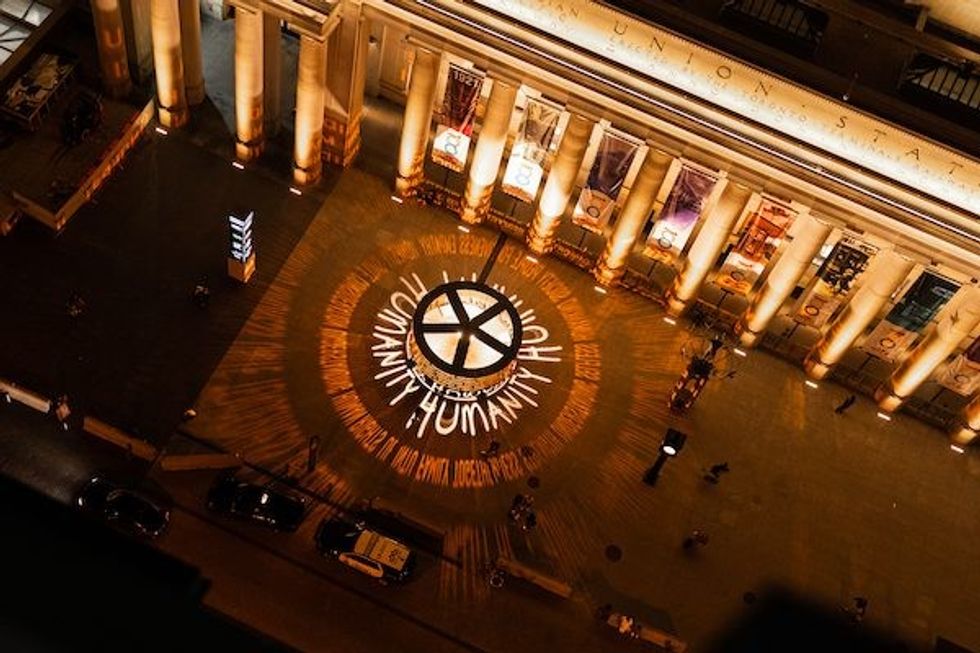 Representing peace, togetherness, youth, and diversity, the artwork uses light to create a ripple effect with its words, symbolizing the need to spread more humanity. The eight-foot high structure — brought to life by builder Ramm Design — is built in a seamless circle formed under the humanity circle.
Inspired by Nelson Mandela's fight for equality for all people, the installation keeps the former South African president and activist's powerful words and actions alive.
While undoubtedly hope-inspiring, the installation is an ever-relevant reminder to the world that we're still far from the day when everyone is treated equally.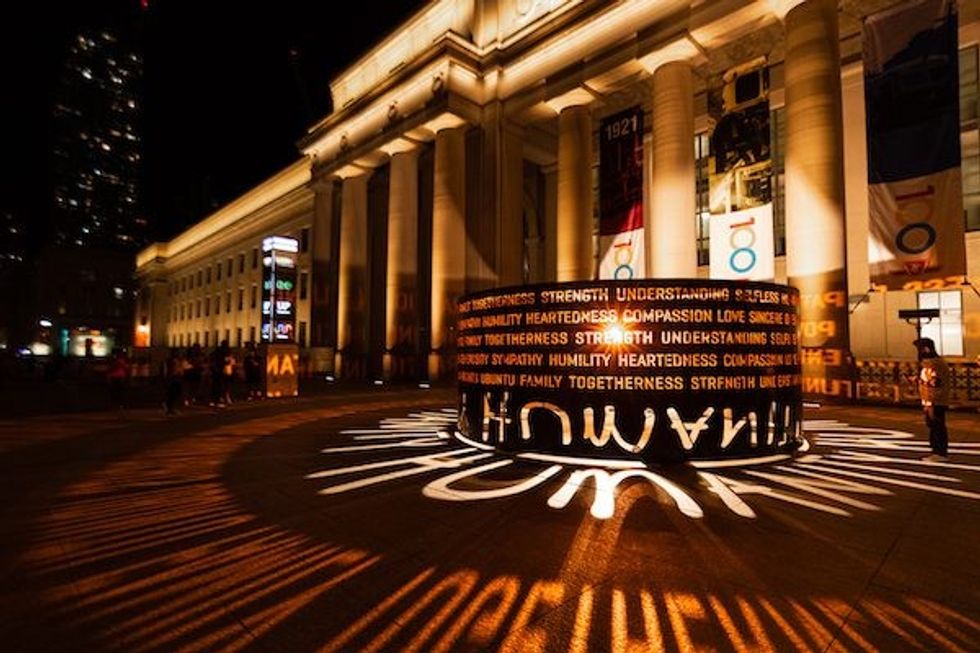 "My hope is for this installation to be a tangible reminder to each and every one of us to think about humanity and try to understand what others may be going through," said Ujiri in a press release. "Whenever we see the sculpture, made up of words that represent humanity, may we take a minute to pause and reflect upon the connections that unite us all."
The Humanity Art Installation aims to continue the important conversations and actions when it comes to the fight against racism and calls for social justice.
As a central hub of crossed paths and connections by people of all walks of life, Union Station makes a natural home for the installation. It will remain outside its doors until October 2021.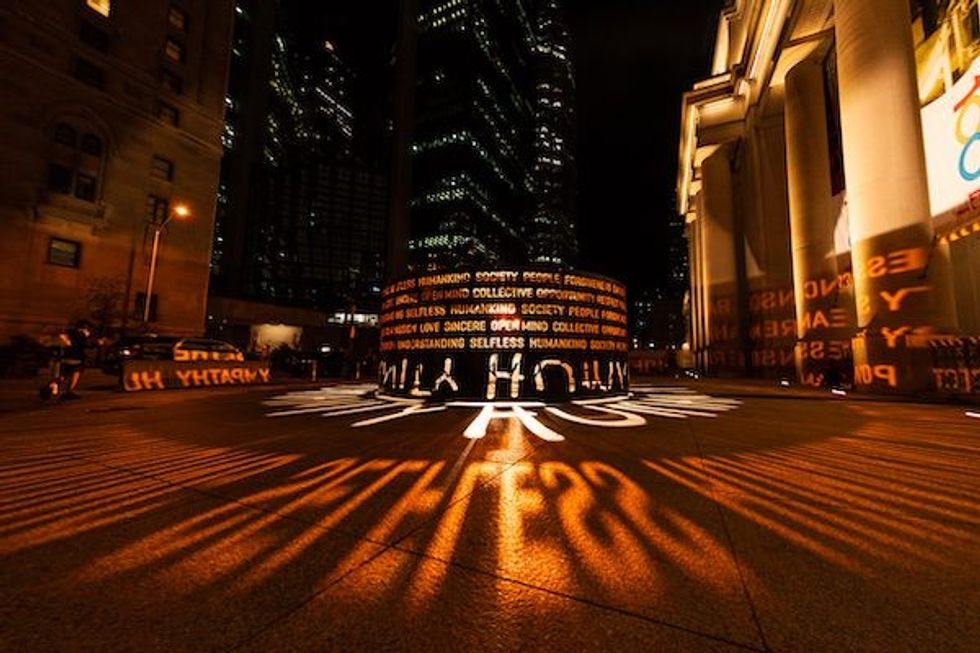 Adding an interactive and far-reaching digital component, Ujiri is encouraging the global community to share their vision for a kinder world on Instagram by filling in the blank and using the hashtag #ThatsHumanity:
"A kinder world starts with _____________"
If Ujiri wasn't beloved enough in Toronto, he scores even more points with the poignant installation and the powerful conversation it inspires.