Toronto residents can look forward to a new public park along the waterfront in the Port Lands, offering incredible views of the city skyline.
---
Located on the Martin Goodman Trail, Leslie Slip Lookout Park will be a key feature along the Leslie Street Green Portal -- an emerging north-south green corridor linking to the entrance of Tommy Thompson Park.
The nearly two-acre park, which is being built on a former industrial site, will be home to a sandy beach, distinguished by forested dunes that will create a new multi-use community destination in Toronto's east end.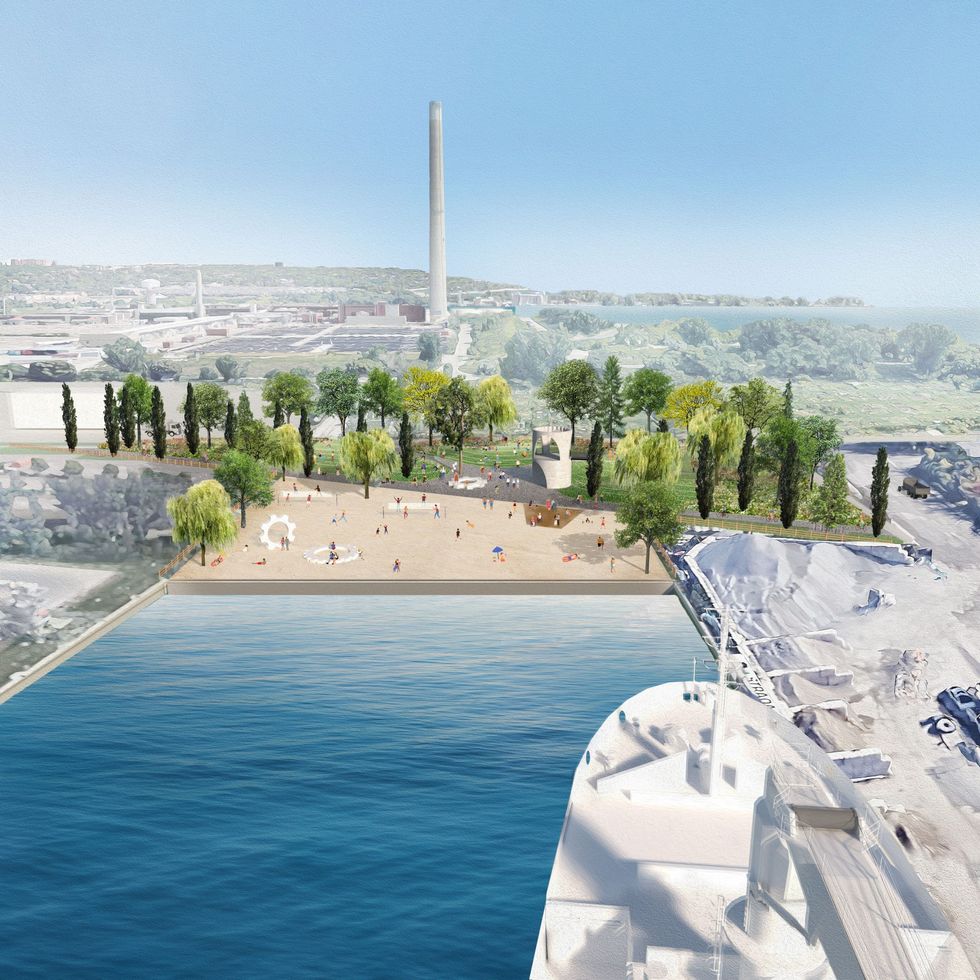 READ: Port Lands Revitalization to Include Waterfront Parks and Urban Play Areas
Beyond the beach, visitors can enjoy a 1.9-acre public park, which will include a raised viewing platform that will provide visitors with dramatic views of the ship channel, the Toronto skyline, and a stunning 360-degree view of the Port Lands.
The beach and the grassy dunes will serve as a space for year-round programming, including pop-up events, concerts, and public art.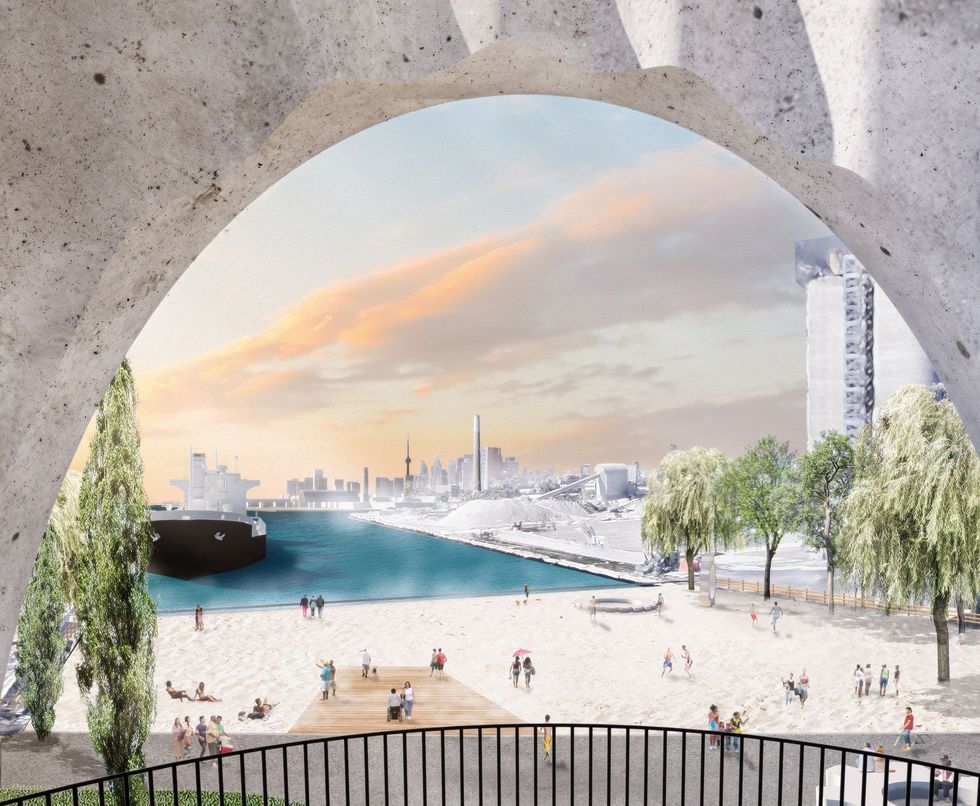 This project is just another example of how the City continues to utilize the waterfront, with other critical infrastructure coming to protect the area against flooding, which will create the foundation for a future island community called Villiers Island — which is expected to be complete by 2024. Once developed, the island will provide homes to thousands of people and economic opportunities to thousands more.
The front and centre of the project is the creation of various parks and green spaces located on Lake Shore Boulevard East, that will have gathering areas, public art, an event lawn and plaza, a harbour esplanade, a marine terminal, and a play area — among other things.
CreateTO and the City of Toronto have teamed up to bring Leslie Slip Lookout Park to life, while Montreal's Claude Cormier + Associés (CC+A) has been awarded the contract to design and construct the park. The firm is known to have designed some of the most memorable public spaces in Toronto, including Sugar Beach and Berczy Park.
Public consultation for the new waterfront park is expected to begin next month.
Toronto