---
Long-time affordable housing advocate and Toronto city councillor Kristyn Wong-Tam is throwing her hat in the ring to become an NDP member of Provincial Parliament for her Toronto-Centre riding.
Wong-Tam's resignation from Toronto City Council takes effect May 4 but her Ward 13 team will continue representing constituents in her absence until the October 4 municipal election. Her City Hall legacy is that of a social crusader who advocated for accessible social services and affordable housing, the latter of which she'll continue campaigning a the provincial level, a note on her website says.
Among Wong-Tam's most notable contributions as a City Council member was helping introduce the Downtown East 2023 Action Plan in 2018. Officially adopted in the summer of 2019, the initiative's aim is to fight homelessness, drug abuse and overdoses and create easier access to housing.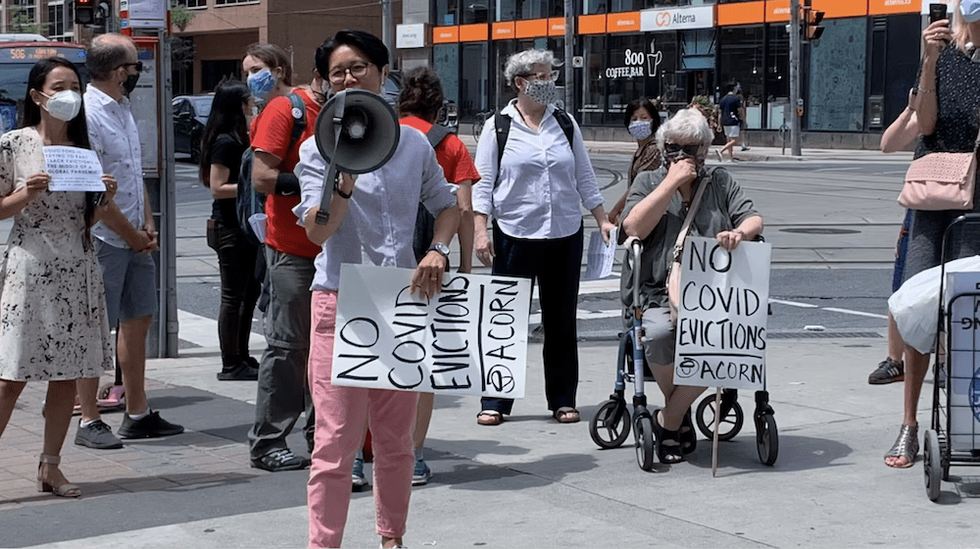 Photo: Kristynwongtam.ca
Just last month, Wong-Tam was pressuring City Council to purchase two vacant downtown properties to turn them into affordable housing rather than sell it to a developer. The properties are located in the Sherbourne and Dundas area, where there are drug abuse and homelessness are rampant. Crucial to Wong-Tam's plan was to tie the rental rates to income. Wong-Tam frequently lobbied council members to use city-owned properties to help combat homelessness.
"I entered politics because, despite my individual success, I kept seeing the hardworking members of my community fall through the cracks of a system that didn't see or value them," Wong-Tam states in a letter on her website. "I wanted to help create a city that believed inclusion means more than just telling people they are welcome here. I want our city to say we built this with you in mind. We built this for you regardless of your socioeconomic status or postal code."
Other notable achievements during her time at the city involve launching Toronto's first-ever community-based mental health crisis response service, investing in the new and expanded Casey House, redevelopments and revitalizations of Massey Hall, College Park, and Regent Park. She has also spearhead investing for YongeTOmorrow, a full a full full redesign of Toronto's main street.
READ: Should the City Expropriate Derelict Sherbourne-Dundas Site?
In joining the NDP next month, Wong-Tam will have a little under a month to campaign ahead of the June 2 provincial election.
Toronto