Renovations
The Top Kitchen Renovation Trends to Have on Your Radar Right Now
The kitchen is easily the most used room in your house. It's the heart of the home, and where you gather with loved ones to prepare and enjoy meals, entertain… And for many, it might even be where you and your children work and study these days.
Given how much time you spend in your kitchen daily, it needs to be a space that you actually want to spend time in, while also being functional and comfortable. If you feel like your kitchen lacks in comfort or functionality, perhaps a kitchen renovation is in order.
Whether you're planning an entire remodel or mulling over a few DIY updates, you might be curious about what kitchen renovation trends are popular right now.
If you're hunting for inspiration for your next big summer project, read on for five kitchen renovation trends to have on your radar.
READ: The Top Renovation Projects You Should Be Considering This Summer
Quartz Countertops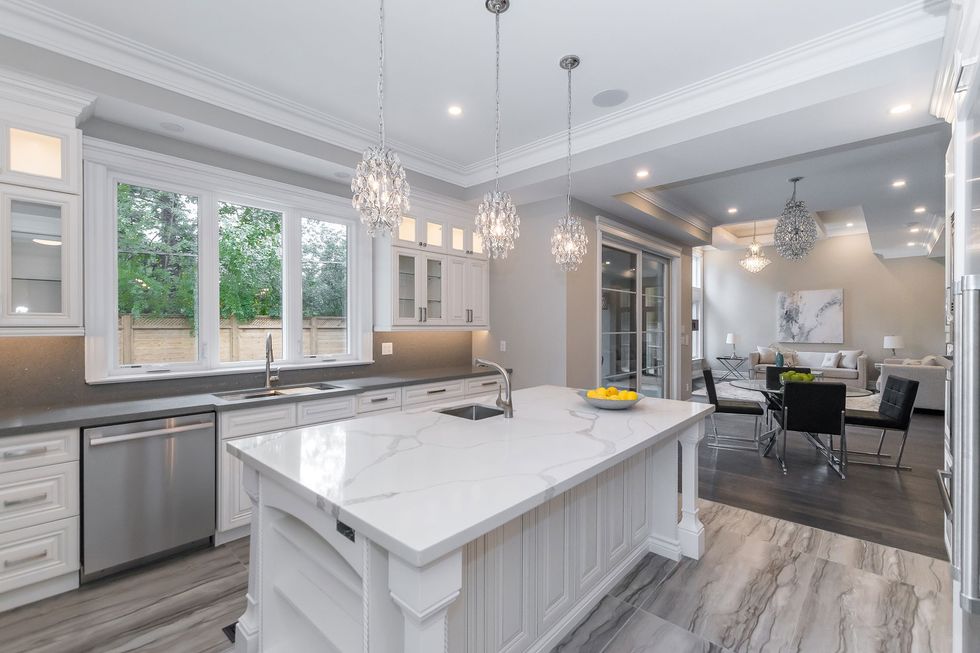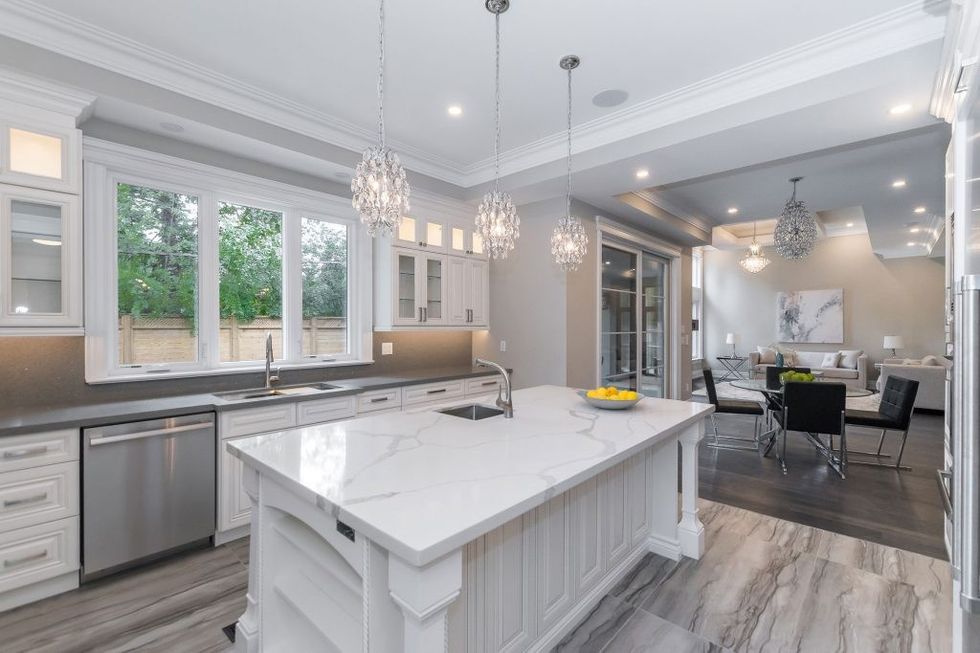 While marble and granite countertops are always in style, quartz countertops are increasingly a popular alternative. Not only is quartz more affordable, but it also offers an upscale look that is incredibly durable and easy to care for. Plus, quartz is a smart investment given that it does not need to be resealed over time. If you're in need of new countertops and want to go the quartz route, Kitchen and Bath — one of Canada's largest renovation companies servicing the Greater Toronto Area — specializes in quartz countertops and can help you add a touch of modern flair to your kitchen by installing them.
Open Shelving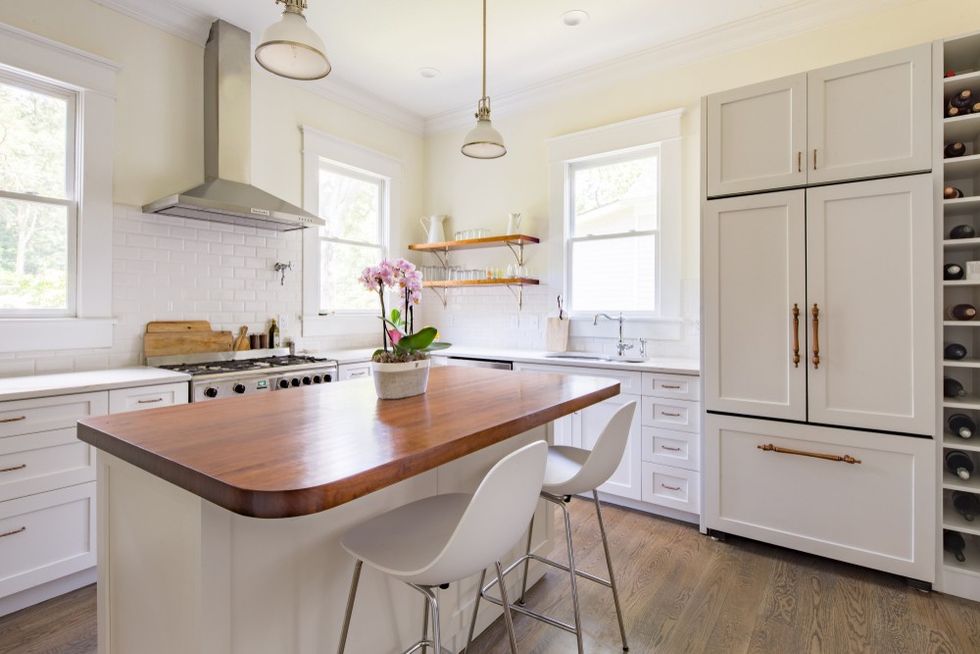 One of the easiest and most cost-effective ways to update your kitchen is to nix some upper cabinets and replace them with open shelves instead. While open shelves are far from new, perhaps the trends of decluttering and simplicity have made this renovation trend popular more recently. What we love is that you can find shelves in a variety of decor styles — modern, rustic, vintage, and traditional — making this a design trend that can suit everyone's taste.
Coloured Cabinets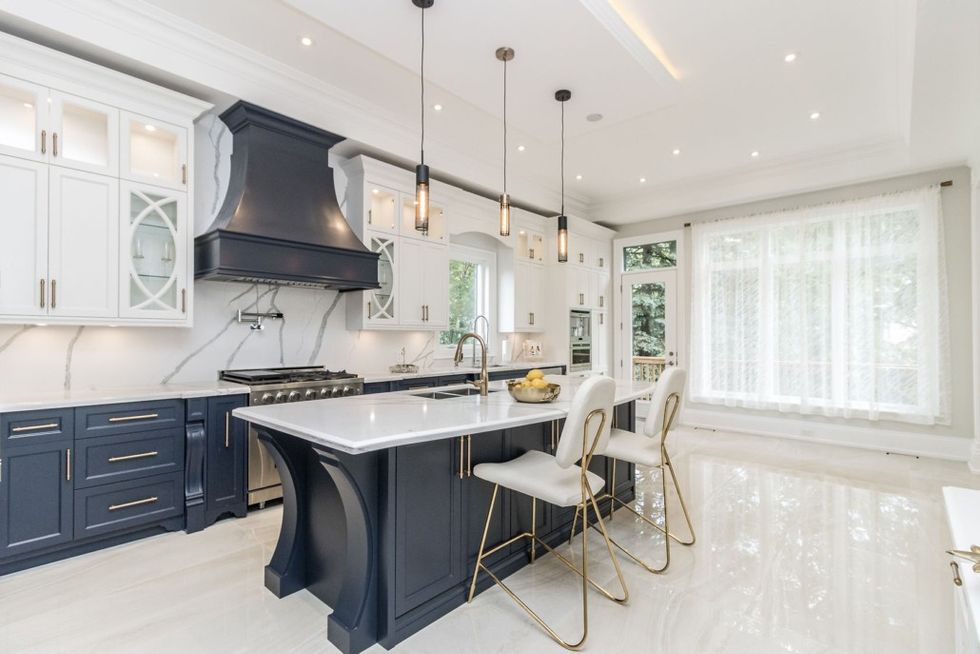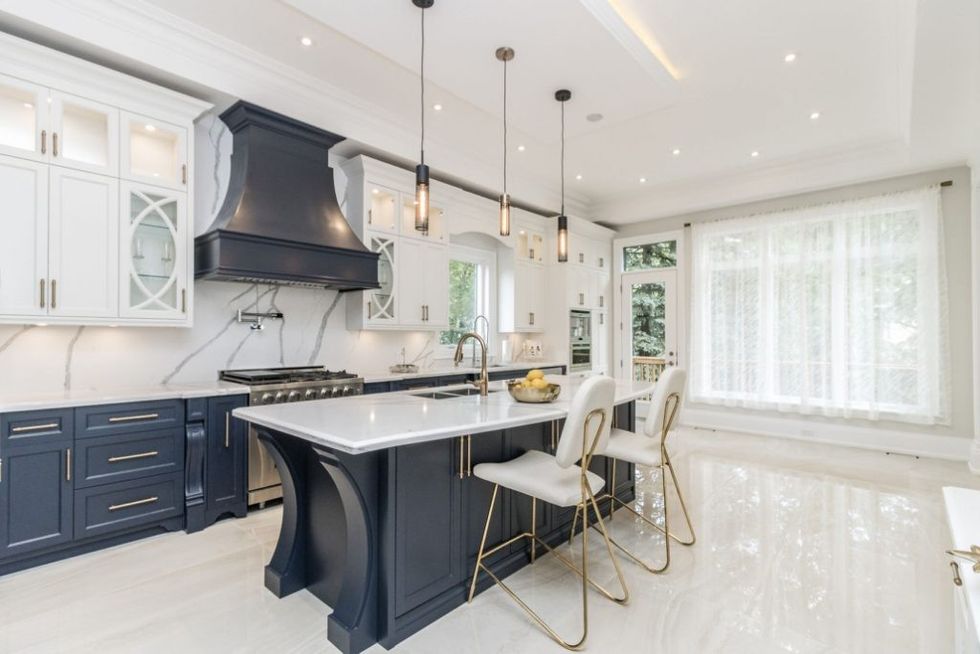 If you're not afraid of colour and want to make your kitchen truly stand out, we recommend ditching the traditional neutral cabinet look and opting for a striking colour instead. This rich navy stands out and contrasts against the rest of the room's white cabinets, countertops, walls, and floors. If a dramatic pop of colour in the kitchen speaks to you but you're unsure how to go about it, note that this is another area where Kitchen and Bath shines.
Wood Finishes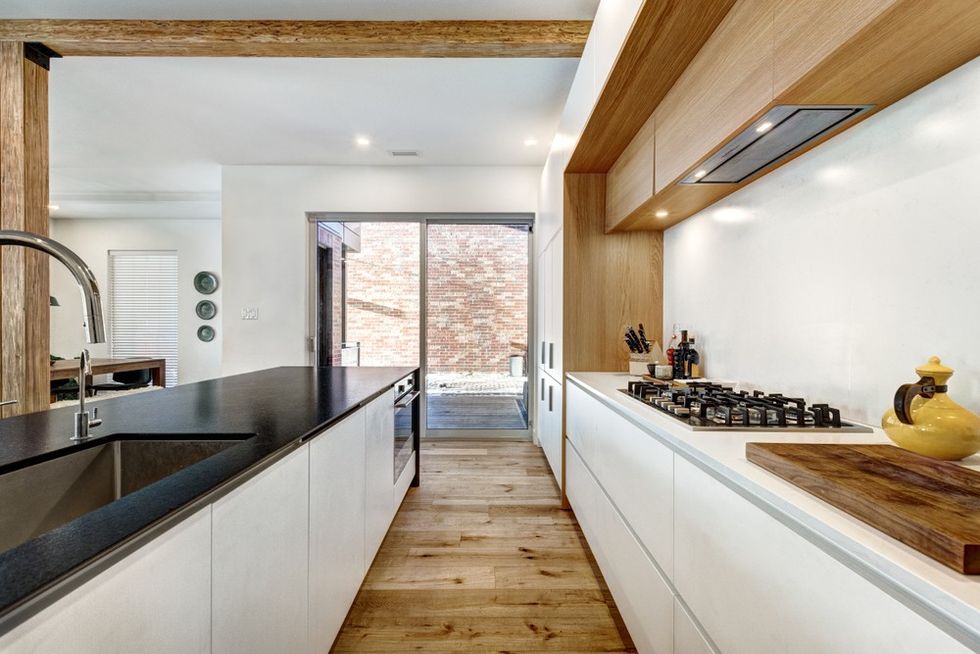 Natural wood tones will always be in style, and we love the warm rustic look it gives off, even in a modern all-white kitchen. Consider adding hardwood floors, reclaimed wooden boards to the ceiling, brown wooden shelves, and even cabinets. Natural wood tones will bring coziness to any kitchen space, and most especially to a white one.
Concealed Range Hoods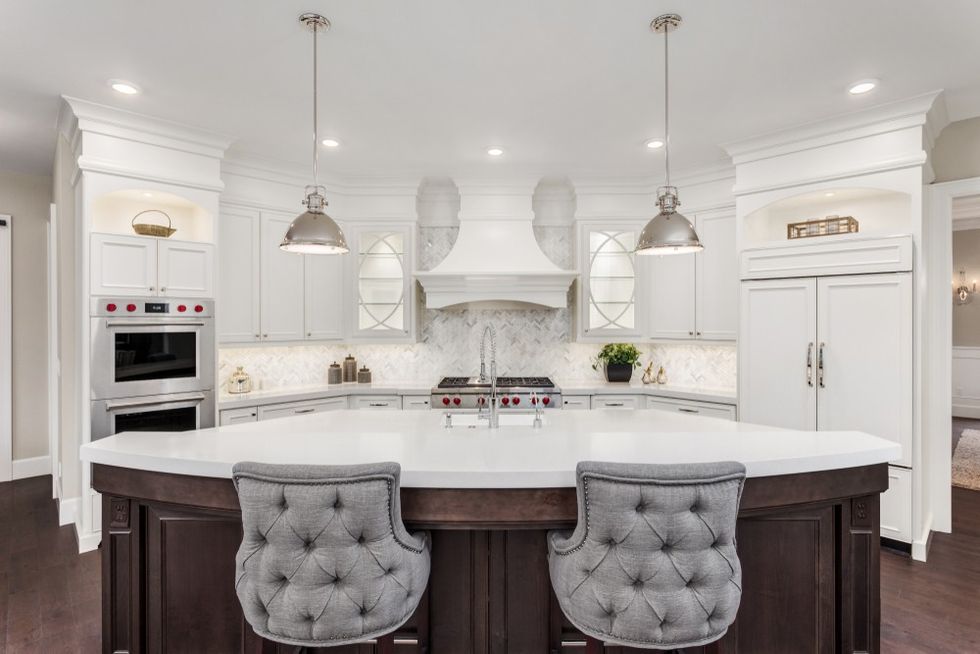 Gone are the days of typical stainless steel range hoods. Both functional and visually appealing, concealed range hoods can do wonders for a kitchen design. Opting to conceal your hood with a beautifully hidden design allows you to show off other eye-catching features in your kitchen, such as custom cabinets, oversized islands, light fixtures, and appliances.