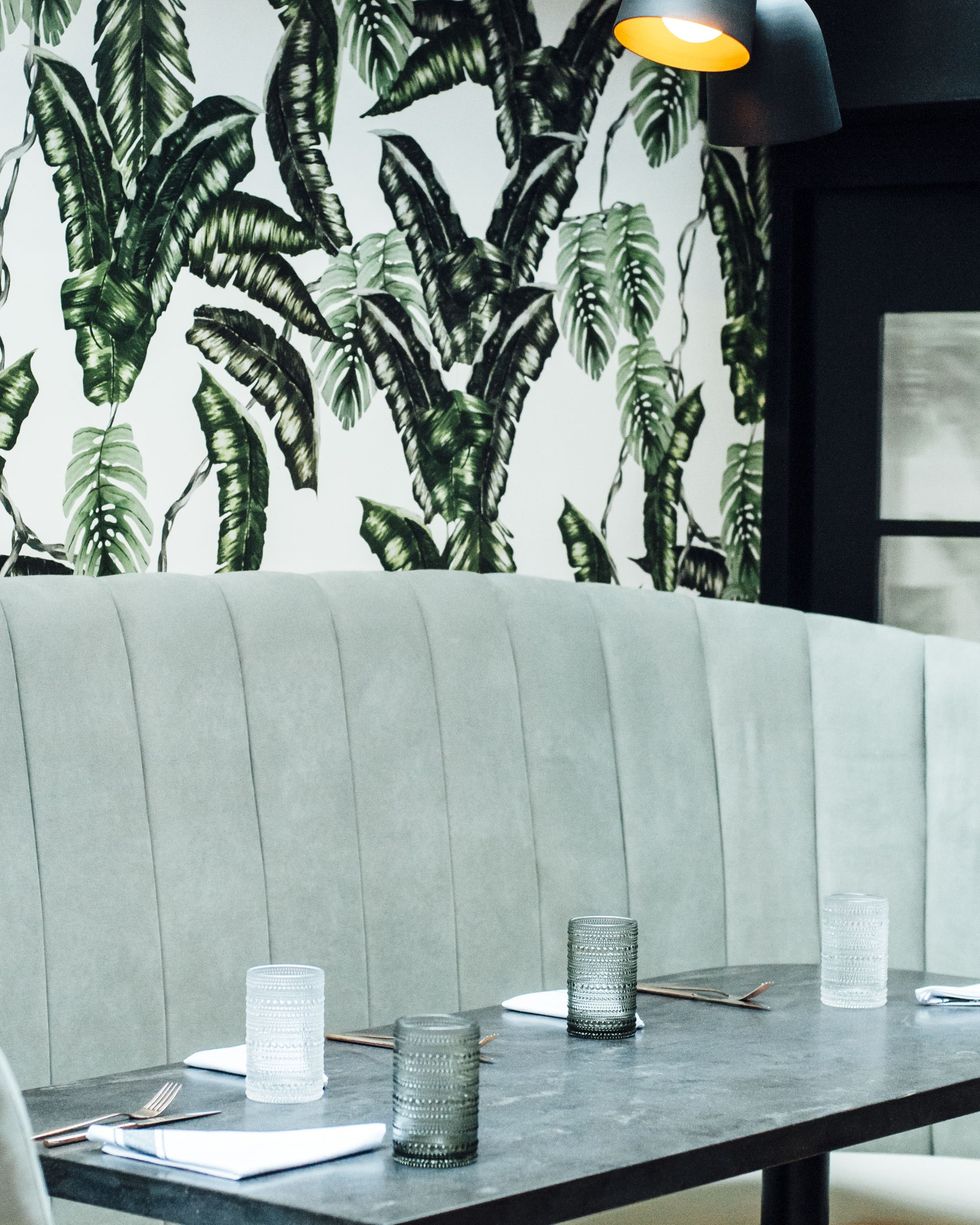 Planta, the new plant-based restaurant taking Toronto by storm, has made our top 10 list below of most Instagrammed bars and restaurants in the city. Should these establishments be designed with Instagrammers in mind? Renowned bartender Jim Meehan thinks this is something the hospitality industry should pay more attention to. (Photo courtesy of Planta)
Design Toronto bars and restos with our 'social life' in mind, says renowned bartender.
---
Jim Meehan has many accolades.
He's known as one of the world's best bartenders.
He's the man behind the James Beard Award–winning bar PDT, in New York City.
He's a restaurateur from Portland, Ore., a business owner, he runs Mixography Inc., a consulting firm for those in hospitality, and he's an author whose two books are referred to by those in the industry as "bibles."
And he thinks that bars and restaurants should be designed to be Instagram ready.
Earlier this month Bartender Atlas — a Toronto-based site that connects bartenders and cocktail enthusiasts around the world and hosts curated events — brought him to the city to celebrate his new book, Meehan's Bartender Manual.
At the intimate, sold-out event at Jen Agg's Cocktail Bar, he shared the secrets to his success, spoke about his new book and shared the need-to-knows on how to succeed in the hospitality industry in 2017 and beyond.
Instagrammers are shapeshifters
Through all the tidbits and tips alike, I was most taken aback when he proclaimed that Instagrammers are shapeshifting how the hospitality industry is designed.
"More and more guests are taking photos of their food, drink, each other, and photogenic elements of bars and restaurants when they're out," says Meehan.
"While this can be disruptive to service, it's gone from being something only bloggers and devout foodies employed with digital cameras, to a practise almost everyone follows, thanks to more powerful cameras on our smartphones."
His tip: "Pay a lighting designer to light the place well so people can take their pictures."
I mean I've been that girl. I've Instagrammed a sexy looking plate of food, and a well-crafted cocktail, but while doing it I've felt somewhat shameful, wondering what staff at the venue — as well as my company — are thinking while I do it.
Document it
But I do it anyways, because if I'm going out to a beautiful, well-designed place with pretty-looking food and picture-perfect drinks and spending my money to be there, I want to document it. It's 2017. It's what people do. That said, I'm also totally that girl who rolls my eyes when I catch other millennials snapping away at their food, or in front of signs at well-curated spaces. So, I figure staff must hate us all and roll their eyes all the more.
And yet, Meehan feels otherwise. Cue audible gasp.
He gets that the times and trends are changing and allows that to lead how he takes care of business, so to say.
"Before I opened my latest bar, Prairie School in Chicago, my partners and I made a point of choosing photogenic surfaces, beautiful glasses and soft lighting to empower guests to more accurately document their experience. Once they've got a great photo, they can refocus their attention on each other, which is what my goal is — bringing people together for a great time — for each of my bars."
Meehan isn't alone. Earlier this month Gordon Ramsay voiced his opinion in a series of Tweets — after a restaurant said they ban guests from taking pictures inside – saying: "How bloody pompous! It's a compliment to the chef the fact that customers want to take a pictures of dishes they've paid for it's 2017."
There's no shortage of Insta-worthy bars and restaurants. A look at the hashtag #ihavethisthingwithfloors shows beautifully tiled floors, many with catchy, affirmative sayings.
And then there are also spots that have curated wallpapers, not only in the space, but in the washrooms too.
I have a few female friends who have insisted we go to a certain destination for a night out, solely for the selfies they can take in front of a chic and unique wallpaper in these notable and admirable spaces, inclusive of the washrooms. Lest we forget the rise of neon signs with sayings acting as artwork at trendy spots around the city, over-the-top cocktails in well-sourced, memorable glasses, and the list goes on.
There are a number of notable spots in our snap-worthy city with ready-to-capture designs that show up again and again (and again) on our Instagram feeds.
Here are the Top 10.
Style + Décor