---
The biggest names in Toronto's real estate and business worlds united for some friendly (but intense) competition as the 16th annual Hold'em For Life Charity Challenge took over a sprawling ballroom in the iconic Fairmont Royal York hotel.

Held on Thursday, October 13, the black-tie affair saw the some 600 guests engage in a massive Texas Hold'em poker tournament to raise important funds for cancer research at some of Ontario's top hospitals.
Win, lose, or draw, the evening was a record-breaking success.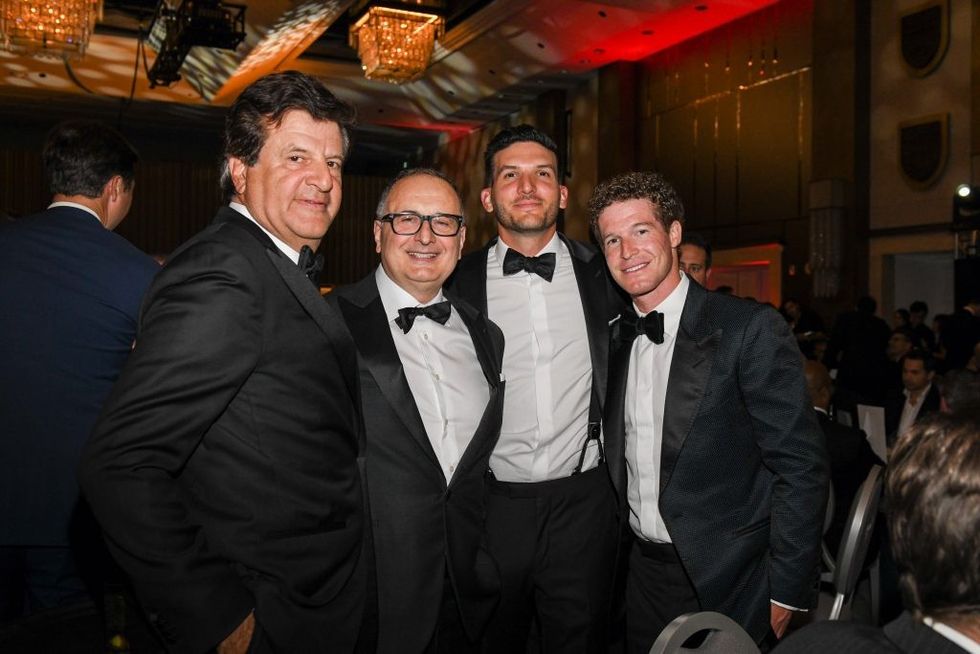 John Bitove, Bob Blazevski, Hold'em co-chair, President & COO Diamond Corp, Brett Bitove, First Olympic Capital, Jeffrey Kimel, President at Harlo Capital. Image: George Pimentel
Co-chairs Gavin Cheung, President and Partner of CentreCourt and Bob Blazevski, President & COO of Diamond Corp, raised more than $3.2M for cancer research at the University of Toronto Faculty of Medicine in the nine affiliated teaching hospitals, including Sinai Health and Princess Margaret Hospital.
The organization also announced that Hold'em has committed to a new $4M endowed fund to support two new fellows in perpetuity who will be dedicated to brain and urology cancer research to help find a cure.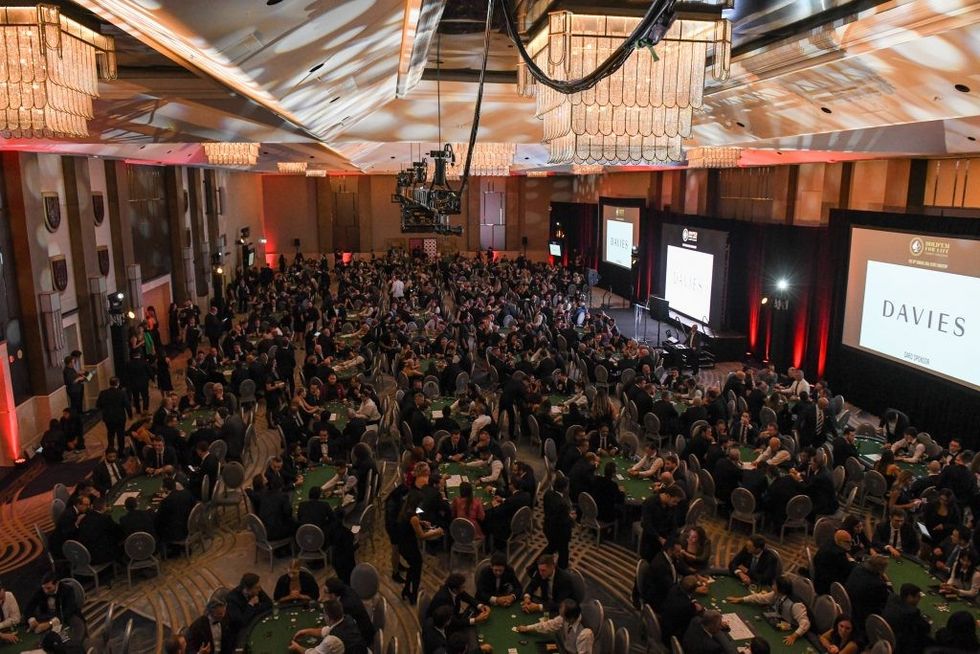 Image: George Pimentel
The Hold'em For Life Fellowship program founded in 2019 was part of the  $16.4 million commitment to the University of Toronto's Faculty of Medicine and partnered with Toronto's leading teaching hospitals to establish the Hold'em for Life Fellowship Program. With this fellowship program, annually, Hold'em will sponsor approximately 40 fellows per year. With each fellow, Hold'em for Life will commit $50,000 per year per fellow and with the applicant's institution to fund the balance. The annual salaries for clinic fellows amount to $100,000 for the year.
With a ticket price starting at $2,500, the event attracted influential move-makers, including executives from real estate and development companies like Choice Properties REIT, DREAM, CBRE, Stafford Developments, Madison Group, Rio Can, Tricon, Kingsett Capital, and Cadillac Fairview. 
Since 2006, the Hold'em For Life Charity Challenge has raised more than $40M raised for cancer research at Ontario's leading hospitals as well as the Hold'em For Life Fellowship Program.
Real Estate News