Throughout the 2018/2019 season, the Toronto Raptors have displayed unique artistry on the court and an unyielding devotion to their game.
That mix of creativity and passion is a potent one, and responsible for much of the team's success this year. In turn, it has inspired a city of diehard Raps fans to bring their own creativity to the fore, in support of this historic playoff run.
---
Savvy marketers and visionaries have kicked off campaigns to entice Kawhi Leonard to stay, affording him free food and drink across the city, as well as primo property in the city's real estate sector.
Graffiti artists have sprayed Raptors iconography across Toronto's bricks and concrete canvasses.
And one gifted midtown designer has shown his true colours by 'rapping' the front of his Humewood community home with the Rap's distinctive logo.
Jesse Moscoe is President of Trifold Creative Inc. Over the past 16 years, he's turned a talent for design and a keen eye for marketing into a successful boutique agency that services the country's leading brands in commercial real estate.
And while Moscoe brings a zest and energy to his work at Trifold, his true passion… his true love… (other than his family) is the Toronto Raptors.  And it doesn't hurt that the rest of the family are basketball crazy as well.
So, when the Raptors' designs on a championship coincided with Moscoe's designs for his new home, he decided to marry the two and let his home pay homage.
Moscoe downloaded the Raptors logo into Adobe Illustrator and sent it to a pre-press team. The logo was then machine cut from the Adobe file onto black vinyl, creating in essence, a giant sticker.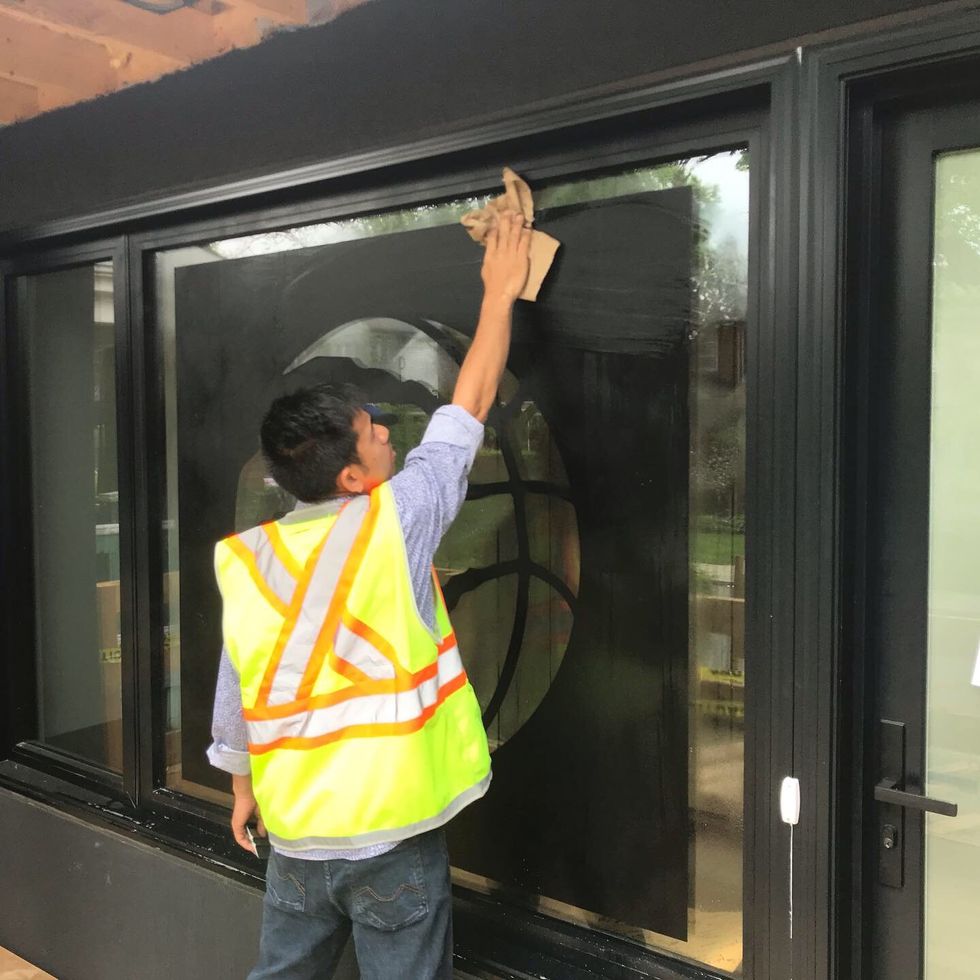 Photo courtesy of Jesse Moscoe.
The simple, beautiful, black-on-black logo was then stuck onto Moscoe's front window, wherein daylight, it makes a sleek but subtle addition to the facade.  At night, Moscoe lights the logo from behind, and the striking tribute is drawing the gaze of onlookers and supporters from the neighbourhood and beyond.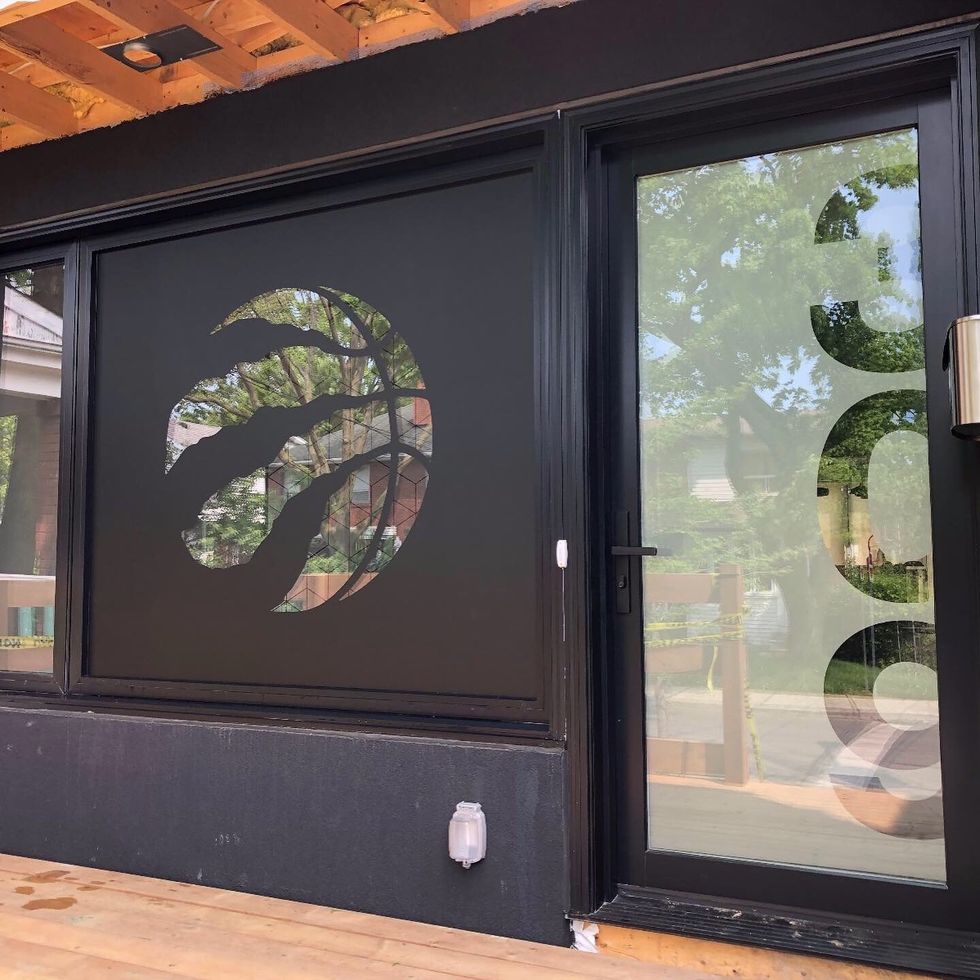 Photo courtesy of Jesse Moscoe.
It's truly a window into Moscoe's soul. And while the sight of fellow Raptors fans stopping to take pictures of the house is a point of pride for him, what thrilled him most was the look on his kids' faces when he first surprised them with the design. He'd never seen them so excited… though he expects to see those very same smiles when the Raptors win the championship on Monday night.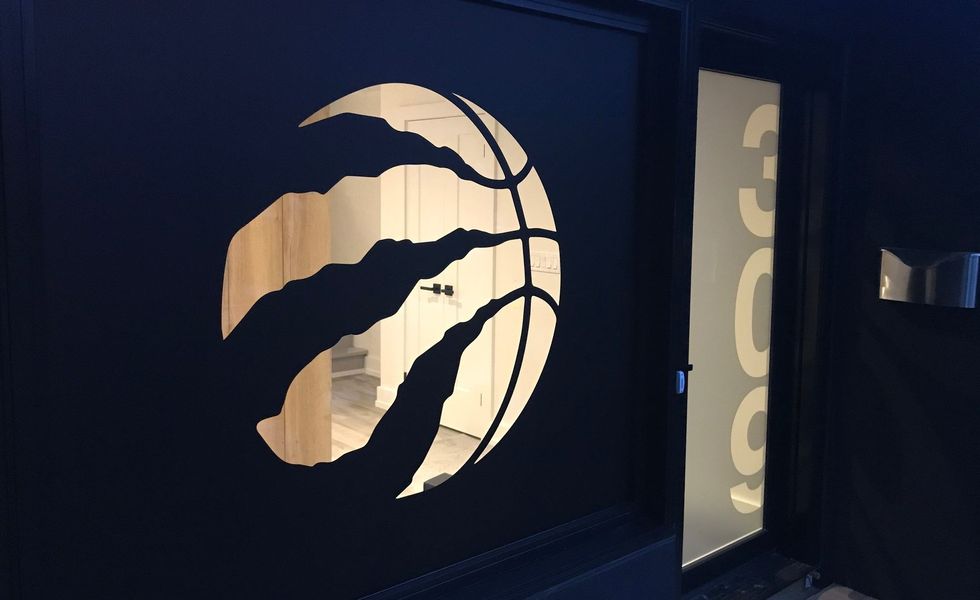 Photo courtesy of Jesse Moscoe.
Toronto