---

We are mere hours away from Election Day, which means Mayor Kennedy Stewart is either about to leave office or be rewarded with another four years at Vancouver City Hall.
A poll published by Research Co. in early September indicated that Stewart was, at the time, the frontrunner in the 2022 Vancouver municipal election, at 35%. ABC Vancouver's Ken Sim -- who lost to Stewart in 2018 by less than a thousand votes -- was right behind him, at 30%. However, a poll from this week -- commissioned by third-place candidate Colleen Hardwick's party, TEAM For A Livable Vancouver -- found that not only has Sim caught up, he is now in the lead, capturing 34.3% of decided voters.
Meanwhile, Stewart has fallen to 24.4%, bringing him much closer to Hardwick, a city councillor now running for mayor, who was polled at 21.2%. However, the poll also found that 41% of voters are still undecided, which means the final margins after Oct. 15 could plausibly be quite different.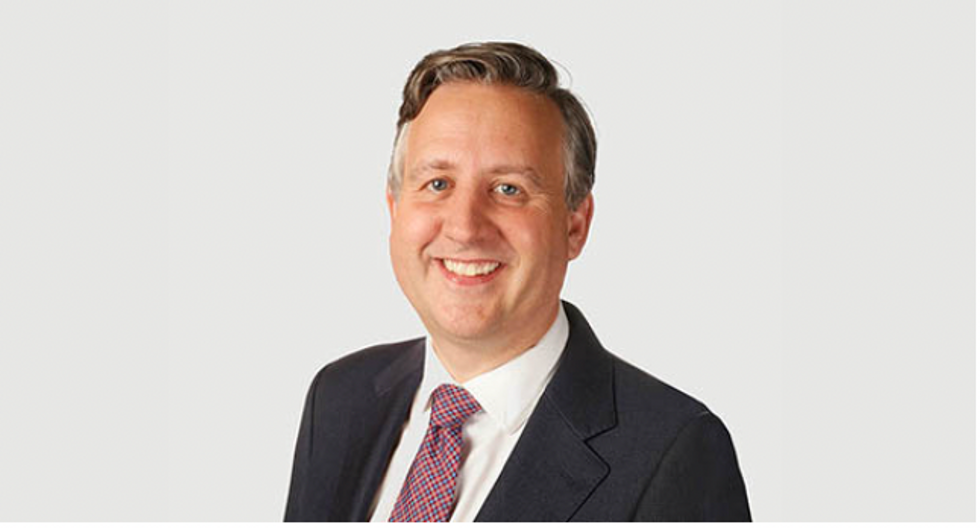 Mayor Kennedy Stewart, City of Vancouver
On voter concerns, affordability and housing have rightfully been among the top issues this year, with the three mayoral candidate debates dedicating significant amounts of their time to the topic. All five candidates -- the remaining two being Progress Vancouver's Mark Marissen and the Non-Partisan Association's Fred Harding -- have acknowledged that Vancouver is amidst a housing crisis. Where they differ is just how to alleviate those problems.
In mid-September, Stewart -- running with a newly-formed party called Forward Together, after winning as an independent in 2018 -- revealed his housing plan, which immediately drew criticism from his rival candidates. STOREYS reached out to Mayor Stewart's Forward Together team for a response to this feedback, and to reflect on his first term. The following questions and responses have been edited for length and clarity.
Since you assumed office in 2018, how do you think Vancouver's housing crisis has changed? In your eyes, have things gotten better or worse? 
Since I was elected, Vancouver has seen the biggest shift towards affordable housing in decades. Last year, we approved 9,000 new homes -- double what was being approved a decade ago. And, more importantly, we've changed the type of housing we're building. We've moved from building 75% investor condos to building majority rental or social housing. 
We also secured over $1B for social housing, renewed co-op leases and raised the Empty Homes Tax to return even more vacant units to the rental market. What's more, MakingHOME -- my plan to build 10,000 new homes -- will finally return homeownership to the middle class for the first time in a generation. 
I also fought hard to include the strongest renter protections in Canada in the new Broadway Plan. This will ensure that if any current renter must relocate, that person will have the choice of being generously compensated for having to move or have the right to return to a replacement building at rents at or below what they currently pay. 
We have made tremendous progress over the past four years, but there is still a lot more that we need to do. That is why Forward Together has committed to building 220,000 new homes over the next 10 years (including 140,000 units of rental, below-market rental, social and co-op housing) and will expand the renter protections included in the Broadway Plan city-wide. 
In response to your housing plan announcement, Ken Sim said "Kennedy Stewart has been Mayor for the last four years. His housing record speaks for itself." How would you describe your record and what do you think it says? 
I agree -- my housing record does speak for itself. Over the past four years, we have created the biggest shift towards affordable housing in decades, doubling the number of new homes approved, shifting away from luxury condos and towards rental and social housing while introducing the strongest renter protections in Canada. Now, we want to ramp up and do this on an even bigger scale to significantly increase the supply of affordable housing in Vancouver. 
However, even after four years, Ken Sim still doesn't have a credible housing plan. He has said multiple times that he is running on the same platform as he did in 2018 with the NPA. Back then, his plan was to allow up to two basement suites in a single-family home. From what we've seen, I think it's clear that Ken Sim's housing plan -- or lack thereof -- speaks for itself. [ABC Vancouver revealed its housing plan in late September.]
Can you point to some specific actions you've taken that were a direct or indirect attempt to improve the housing crisis in Vancouver? 
In 2018 when I became mayor, the majority of new housing being built in Vancouver was investor condos. It was clear that we needed to be building more rental housing, so I held a series of meetings with developers to see how we could do this, how we could make the units more affordable and how the city could help. This led to the creation of density bonuses where developers would be allowed to add a couple additional storeys to a building in exchange for switching it from a strata condo to purpose-built rental and designating a certain number of units as permanently affordable, vacancy-controlled below-market rentals. Now, four years later, the majority of new builds in Vancouver are purpose-built rental. 
Many critics, such as Progress Vancouver's Mark Marissen, have criticized your government for being slow-moving. How would you respond to this criticism?
Despite having a deeply divided council, we were still able to make important progress on housing. We doubled the number of new homes approved compared to a decade ago and built a record 1,600 social housing units last year alone. 
I want to move faster though and build even more homes. That is why I am running with a team of six talented candidates who share my sense of urgency when it comes to increasing the supply of housing in Vancouver. 
For those that may not understand the processes behind closed doors, can you describe just how much the COVID-19 pandemic affected your government in terms of getting stuff done?
The COVID-19 pandemic had a huge impact on government. Within a matter of weeks we had to shift from business as usual to battling a once-in-a-century public health crisis. We had to hit pause on everything that we were working on and shift our focus to fighting COVID-19 and supporting the people and industries adversely affected by lockdown restrictions. As a result a number of projects were delayed, such as the Vancouver Plan.
What are some specific past actions you now think you should have done differently? Are there any criticisms of you that you think are unfair, or are understandable?
I understand the critics who have said that this council was dysfunctional over the past four years. It was. Especially when it came to some of our more controversial public hearings. 
While I definitely support people coming out to speak to council, often there is a disparity between the folks who come to speak to council and the folks who will most benefit from new housing projects. We need to modernize public hearings and permitting to be more efficient and inclusive. 
The fractured council is one of the reasons that I am running with an amazing team of council candidates this time around. We need a progressive majority on council to meaningfully address the issues that matter. 
Regarding the Elections BC investigation into the list of donor names that was found, how would you respond to criticisms that you're too cozy with developers?
As a city, we are not going to be able to build the housing we need unless we have a good working relationship with developers. After I was elected in 2018, I sat down with various developers to see how we could build more rental housing in the city, and it was by working together with them that we were able to shift from building majority investor condos to building majority rental and social housing. 
I strongly believe in transparency. That's why my campaign was the first to disclose all donors earlier this summer and we did so again at the end of September. We have had donations from more than 2,700 people from all walks of life and the average donation is $182.
Why should people place their faith in you again? What have you learned from your first term that you will carry into a second term? What are some first 100-day kind of steps you would immediately take, if re-elected?
I've spent the past four years working to turn the housing market around despite a deeply divided council. I've succeeded in doubling the number of new homes approved, shifted new builds from investor condos to rental and social housing, and fought to embed the strongest renter protections in Canada in the new Broadway Plan. I've also formed strong relationships with partners at the federal and provincial level and secured $1B from senior levels of government. 
If this is what I can achieve with only one vote on council, imagine what we can achieve with a progressive majority on council. If I am re-elected with a progressive majority, we will get to work immediately on implementing our housing plan, starting by expanding the strongest renter protections in Canada city-wide. 
The questions and responses in this interview have been edited for length and clarity.
Vancouver