To further redevelop the Dufferin and Eglinton neighbourhood Royal Park Homes aims to build an 8-storey mixed-use boutique condo tower.
Earlier this month, a new site plan application was submitted to the City for the project, which will take over the lot at 2433 Dufferin Street at Hopewell Avenue. Plans for the site were initially submitted back in 2014 and have since undergone a number of changes to get the vision of the project to where it is today.
---
READ: 54-Storey Tower Could Join Growing List of Developments on Church Street
The project, which is now 8 Haus, has nearly doubled in size from its original version, now spanning 8-storeys from the original 5-storeys.
When completed, the building would have 7-bachelor, 54 one-bedroom, 28 two-bedroom, and 10 three-bedroom units, for a total of 99 condo suites.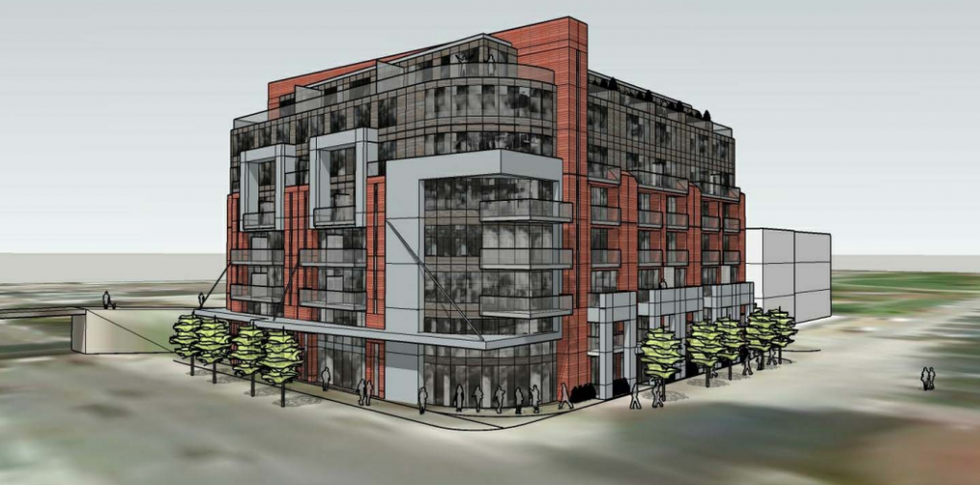 Rendering submitted to the City of Toronto
Designed by Romanov Romanov Architects, the recently submitted plans show a building with a dark grey facade, with red brick, and darker cladding above.
A taller red brick feature breaks up the exterior while white geometric accents add a more modern feel to the building's design.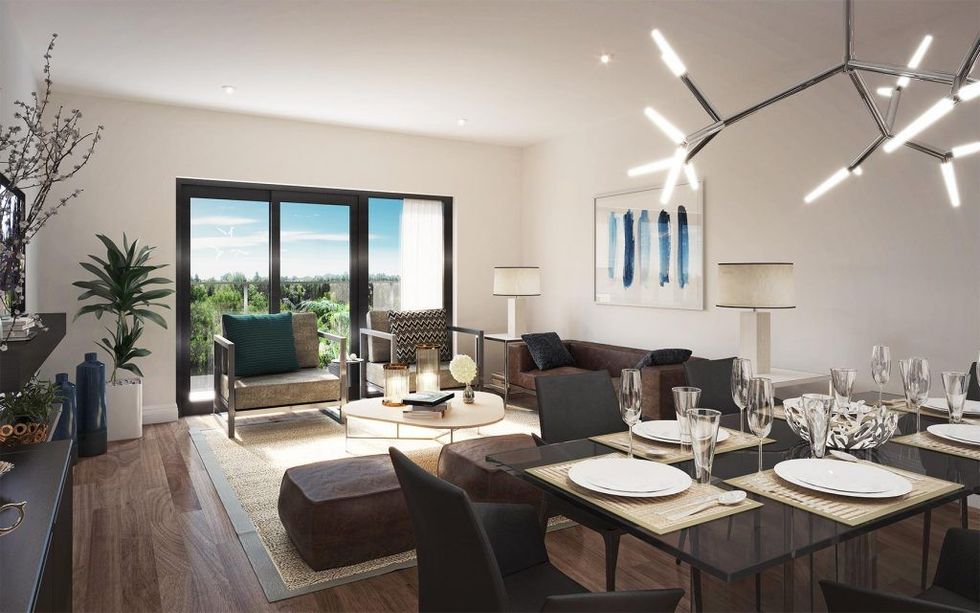 Rendering via Royal Park Homes
According to the project's website, the building will feature spacious suites with 'smart' floor plans that are specifically designed to have up to three smart rooms which can be used for sleeping areas. The website says the style of the suites will provide the space a family needs to live and grow.
"Explore your shared rooftop patio that allows you to fully appreciate exclusive views of the city, along with a private rooftop gym only accessed by fellow neighbours, making it easy to enjoy the limitless accommodations on a whole new level," reads the website.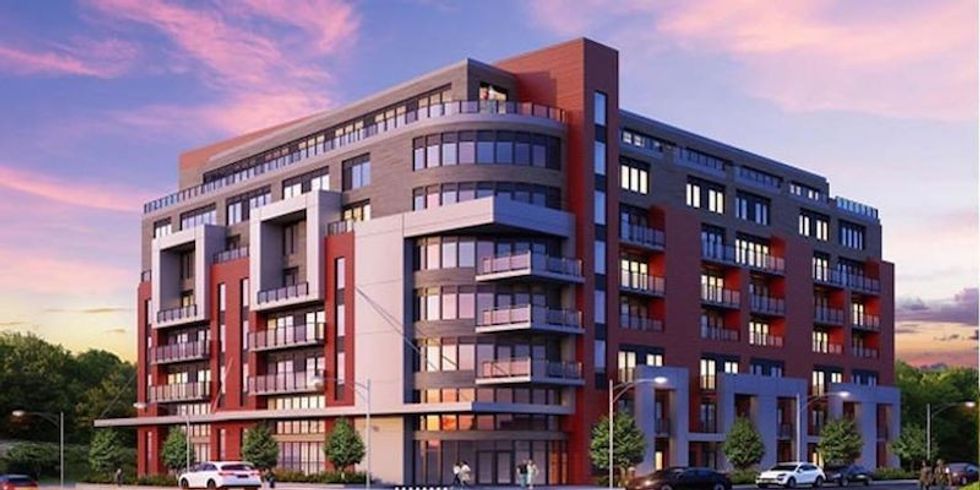 Rendering via Royal Park Homes
The submitted plans also include space for 85 parking spots and two levels of underground parking.
Future Developments