Even more changes could be coming to Toronto's vibrant Church Street, that's if a mixed-use tower gets the green light.
The Official Plan and Zoning By-law amendment application for the project were submitted to the City earlier this month, and, if approved, the tower would stand 54-storeys and house 648 residential units, 240 m² of retail space at grade level, and offer underground parking.
---
READ: Plans for 39-Storey Mixed-Use Tower in Church and Wellesley Neighbourhood Resubmitted
Toronto-based CentreCourt is developing the project that, if approved, would redevelop the southwest corner of Church and Dundas streets.
Designed by IBI Group, the project is proposed to rise at 250 Church Street, further adding to a neighbourhood that is currently experiencing a development push, with a number of other towers already proposed.
From documents submitted to the City, the project would have space for 210 bachelor units, 292 1-bedrooms, 97 2-bedrooms, and 65 3-bedrooms. There would also be the opportunity for some designed units to potentially be combined into larger units.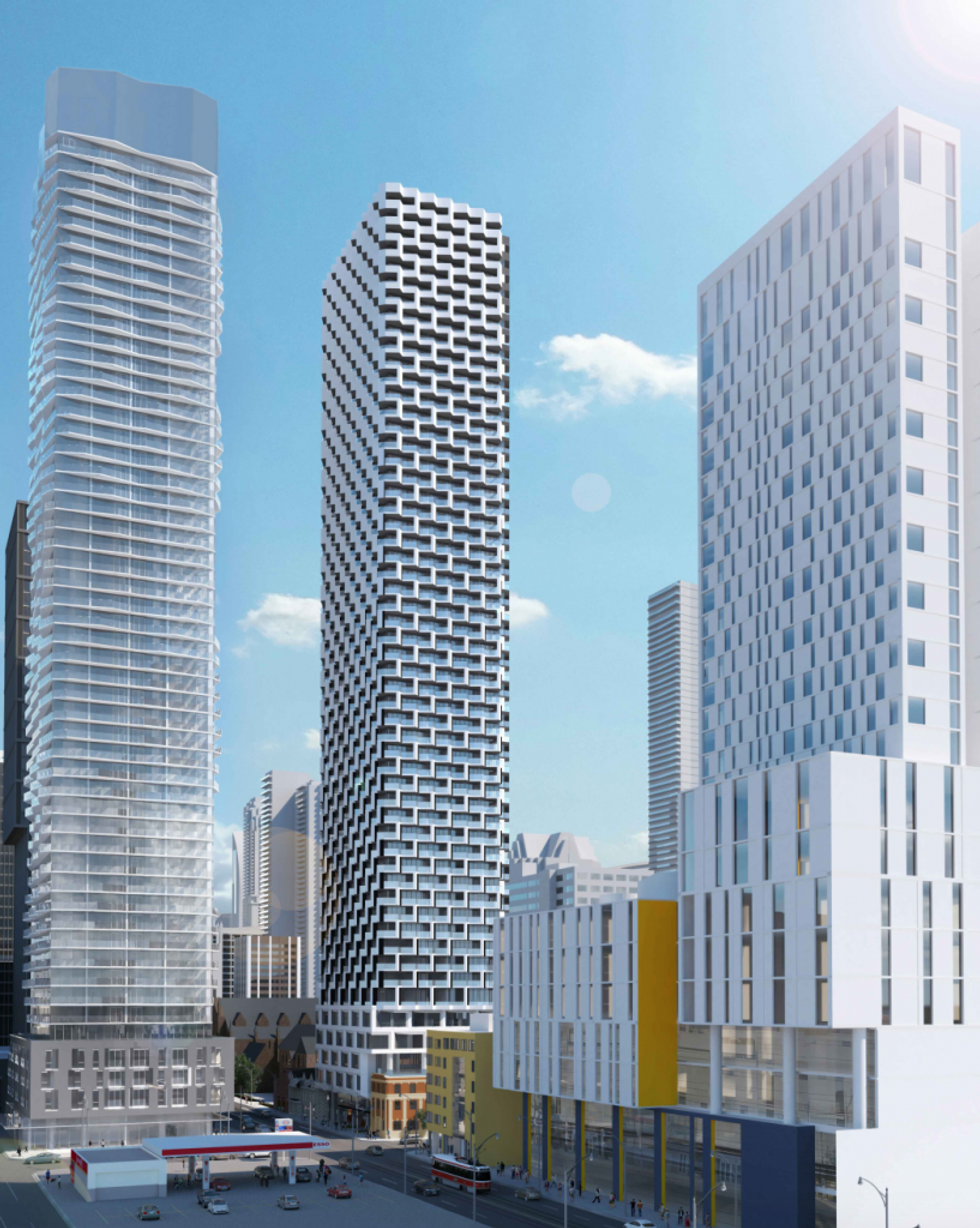 Rendering the submitted to the City of Toronto
Additionally, the proposed development would also include new Nishnawabe affordable housing units on the second floor of the new development.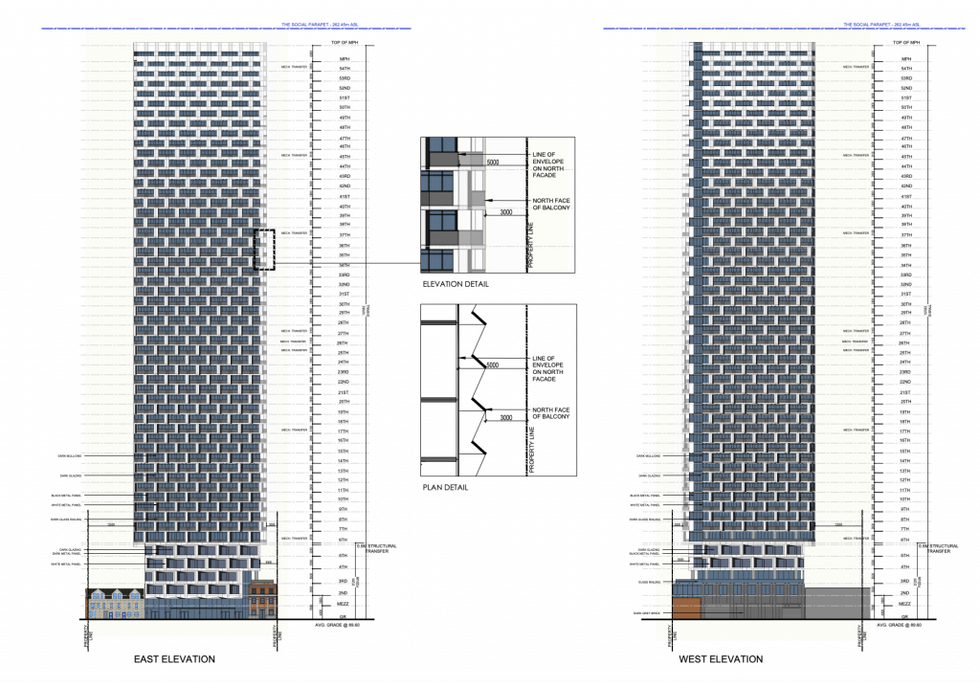 Rendering the submitted to the City of Toronto
The proposal plans also show the project would retain and restore the façade of the 1913-built Sterling Bank of Canada building that currently houses a Pizza Pizza.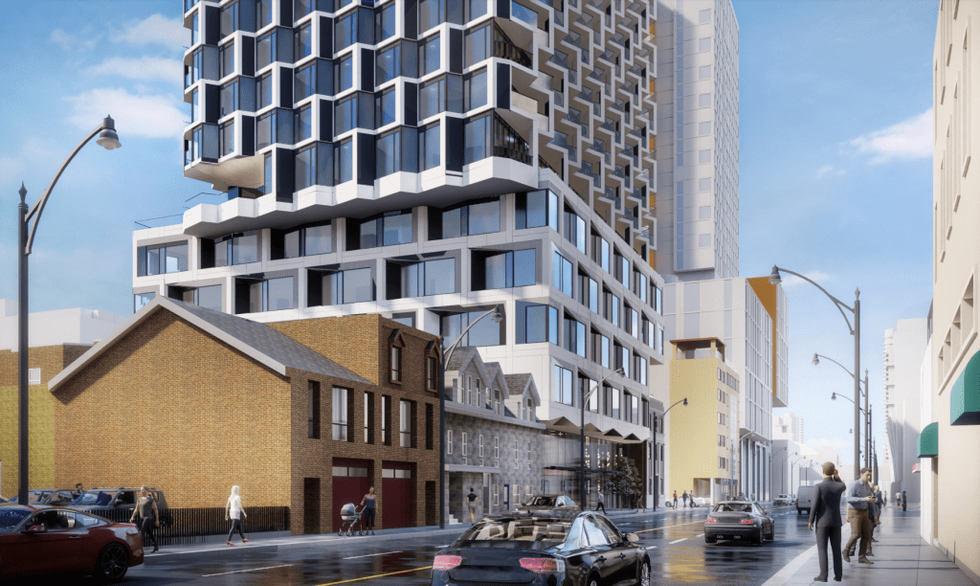 Rendering submitted to the City of Toronto
The submitted documents also show the Church Street project would include 69 parking spaces located below-grade, along with spaces for 648 bicycles on various levels.
Future Developments