On Thursday morning, drivers should give themselves ample time to reach their destination, as forecasters are calling for widespread snow in the region that will affect the early commute.
The spring-like weather we've been experiencing so far in Toronto this week will be short-lived as back-to-back systems are expected bring widespread snow and ice to the region through Thursday, according to The Weather Network.
---
As a result, the active storm track and rounds of winter conditions will have the potential to "greatly complicate travel for those in the impacted areas."
READ: Toronto could be hit with up to 15 cm of snow this week
According to The Weather Network, a temperature boundary south of the Great Lakes separating cold air from warm will help to power an active storm make its way across the region through the middle of this week.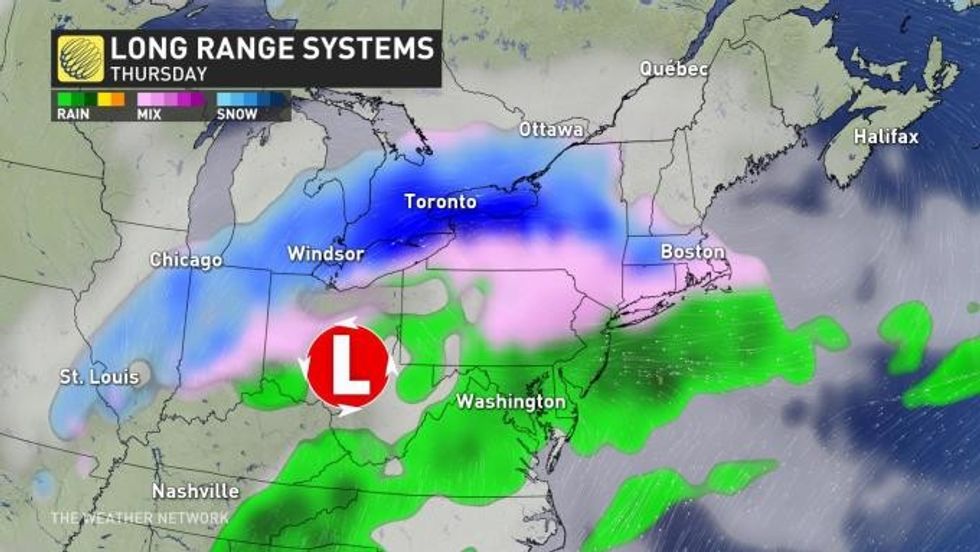 The Weather Network
Forecasters are now watching a system that's expected to "spin up" along that boundary and bring widespread snow to southern Ontario Wednesday night and into Thursday, "significantly jeopardizing" the early morning commute.
A transition over to ice pellets and freezing rain is also expected across the south, which could also impact overall snow totals.
Because of this, Environment Canada has issued a Special Weather Statement for Toronto.
The weather agency says snow will arrive Wednesday night and may become mixed with ice pellets before coming to an end in the wake of the low by Thursday night.
"There is still some uncertainty as to the exact track of the low. There is also a risk of freezing rain."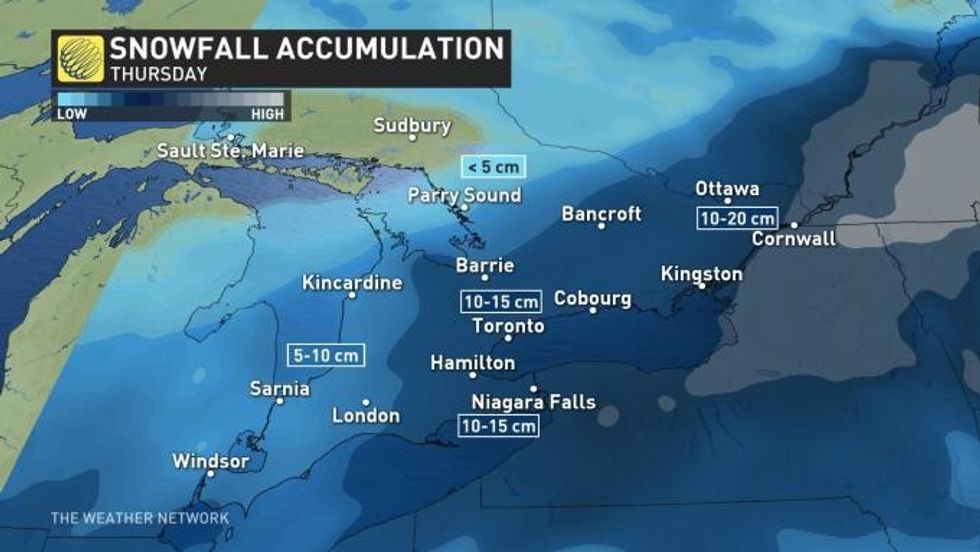 The Weather Network
As this time, the weather agency has forecast between 10 to 15 cm of snowfall for Toronto, with the chance of light snow lingering into Friday morning as a second system tracks into the south portion of the region.
Drive safe out there, Toronto.
Toronto