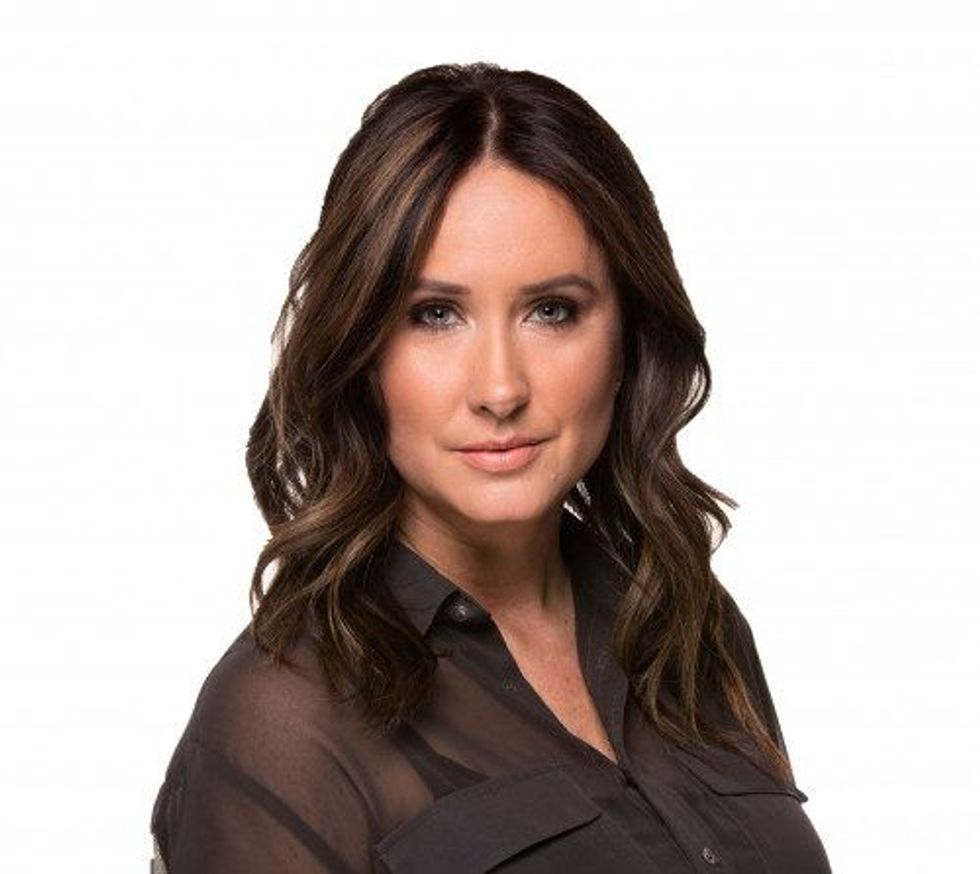 Amy Youngren had a monumental 2017 and 2018 could be even better.
---
Her team is amongst the top 10 teams representing Keller Williams Referred Urban Realty Brokerage in Canada and one of the top-40 on the Toronto Real Estate Board. Youngren also helped relaunch the Toronto-centric Urban Lifestyles Group as a broader team called North Group, covering the entire Golden Horseshoe in June 2017. Now, with two more two satellite teams recently added in Durham and Niagara, there are more plans for additions.
Meanwhile, the awards keep adding up. The team's social media and digital marketing were twice recognized among the most innovative in the industry. Nominated among the top-25 for Inman's Innovator Awards, Youngren herself was also named one of the Top-100 Real Estate Influencers To Follow.
So what's the story behind Amy Youngren's accolades? Find out why she relaunched her brand, after only five years in the industry, and discover her approach to marketing — which is getting noticed by the wider industry.
What led you to become a real estate agent?
I came from a corporate nine-to-five. I went to a real estate breakfast with a motivational speaker. For two hours, I listened to them. I didn't hear anything they said except for one line, "If you've outgrown the pot you're planted in, you need a bigger pot or you're going to die." That was on a Friday and on Monday I quit my job. Three weeks later, I was a full-time real estate agent and that was five years ago.
When did you know real estate was such a great fit for you?
I knew it was the right decision for me as soon as I made it. I had been working at this company for 10 years trying to break the glass ceiling, help influence change and be a part of pushing the brand forward. But I hit a ceiling I wasn't able to shatter. The thing about me is I'm an all-or-nothing person. Once I make a decision, I'm all-in and failure is not an option for me.
What is your favourite aspect of this business?
We have a team. Our team is my life. I wake up every morning asking myself, "What am I going to do today that's going to continue to build our platform and create opportunity so agents on our team can do what they do best — list and sell real estate – take everything else off their plate and help them make a lot of money?" For me, real estate is an opportunity to work towards financial freedom, so I can do more for the community and my family.

Speaking of your team, can you explain why the team rebranded from Urban Lifestyle Group to North Group in June 2017?
I had no idea how to build a team when I first started. I just knew that I'd like to build a team, but I didn't know what that was going to look like. At the time, we formed the brand Urban Lifestyle Group because our main focus was downtown Toronto. We worked in downtown Toronto and we lived in downtown Toronto, but the Number 1 mistake I made was I didn't think with the end in mind. I didn't think about growth. I didn't think about scaling or any of those things.
In June we re-branded to North Group, which is a vision that's completely scale-able now. Our goal is to be able to sell real estate and serve our clients through the entire Golden Horseshoe.
By the end of 2018, our goal is to have a team in each region of the Golden Horseshoe — and there are six.
Visitors and clients immediately notice your award-winning digital video and social media marketing. What is it about your marketing that gets it noticed by places like Inman?
For most of our marketing, we look outside the industry for inspiration. I'm passionate about the look of our brand. And quite honestly, I just feel the industry is so cookie-cutter when it comes to marketing. Everybody is doing the same thing all the time, so we try to be innovative with everything from video marketing to print and the design overall. We're constantly looking outside the industry, especially in our design.
You have to be obsessed with real estate or you're just going to end up average. So I'm obsessed with marketing and we want to set ourselves apart that way.
This holiday season one of your marketing efforts had you giving holiday home makeovers to deserving families. Tell us about that.
We're really passionate about giving back. We're currently finalizing what we're going to do on a per-transaction basis to give back, but for the holidays we partnered with Ephraim's Place — a local not-for-profit that has influence in a low-income housing community. We decorated homes for the holidays, bringing presents for the families, Christmas decorations, gingerbread houses and food for their Christmas dinner. It was really practical and hands-on and we'll be doing something for these communities once a quarter in 2018.
We do client appreciation events and thank yous on an ongoing basis. Instead of just ending up another real estate agent who sends a Christmas card, looking like every other Christmas card or another bottle of wine, we decided as a thank you, we will make an impact on someone else's life who wouldn't have had that opportunity.
After a huge 2017 and five-year whirlwind, what would you pass on to anyone trying to make a go of it in real estate?
I feel like I've learned everything the hard way. What I would pass on is the best piece of advice I received when I entered real estate and I got it from a top producer who is a multi-millionaire. The advice is not to reinvent the wheel. It's already working.
I would also say hire a coach. No matter how good you are or how good you get, the best of the best always want to get better and are coached. When it comes to building a team, do it because you want to create something bigger than yourself. And remember it's about what you can do for your team.
This business is hard. It's simple, but it's not easy, so you have to have so much grit to make it in this business.
Industry Profiles