It's been a wild ride in the Canadian real estate market this year.
---
We've gone from a red-hot, bidding war-filled run that lasted nearly two years, to a softening of demand and prices that's resulting in many prospective buyers and sellers sitting on the sidelines waiting to see what will happen this fall. 
Helping their cause, Zoocasa can offer some insight, thanks to a new report presenting four main market predictions as we roll into sweater weather.
Pandemic Price RunUps to Reverse
What goes up must come down -- especially when it comes to detached home prices. As the real estate market adjusts to the receding pandemic, Zoocasa experts expect that areas that saw rapid and unprecedented appreciation during the pandemic's red-hot run will experience similar levels of price decreases as we return to balanced market conditions. 
The report highlights how some areas, including smaller cities and towns outside of the usual city centre hot spots, experienced an outsized share of price gain during the pandemic. Detached home prices shot through the roof in places like Kitchener-Waterloo and Oshawa. According to the Toronto Regional Real Estate Board, in Oshawa, the average price of a detached home in February 2022 hit a staggering $1,218,317. By August, the price dropped a dramatic 29.79% to $855,400.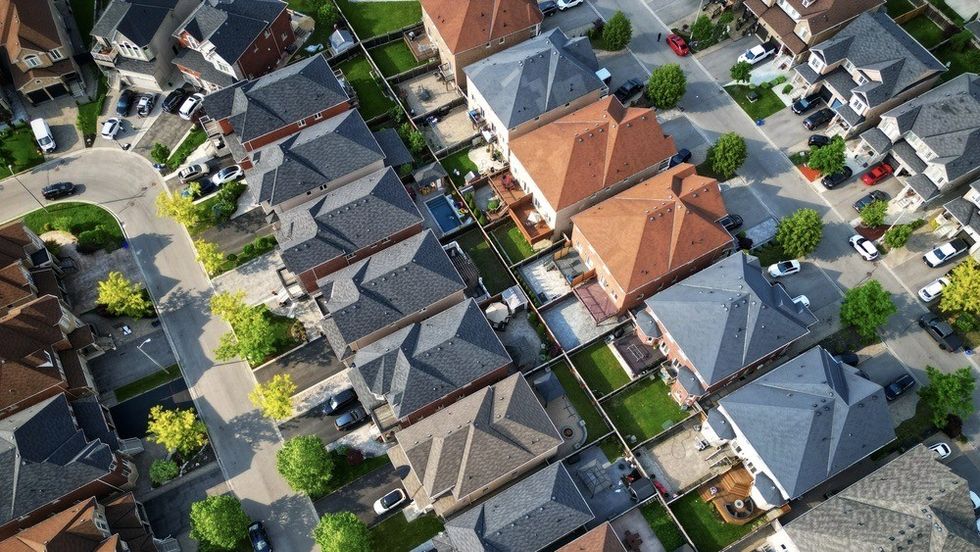 Residential buildings in Toronto, Ontario, Canada. Suburban residential street. Residential area in the suburbs.
Interest Rates Remain Top of Mind
With yet another interest rate hike still fresh, Zoocasa experts predict the market will remain impacted. Last week, Bank of Canada announced its fifth rate hike of the year and cautioned that we could see even more. "Some buyers and sellers have decided to stay on the sidelines and wait out the interest rate increases before entering the market again," reads the report. It highlights how this has impacted inventory across the country, though we have seen increases in some markets and property types, such as condominiums in the Greater Toronto Area (GTA).
In a recent summer survey of Zoocasa readers and clients, 35.8% said that the recent interest rate hikes have negatively impacted their interest in the real estate market at this time. "Once the interest rate hikes are confirmed to be complete, we may see more of the people that are currently on the sidelines test the waters and re-enter markets across the country," reads the report. 
A Buyer-Seller Tug of War
The report acknowledges the "definite push and pull" from sellers who expected the sky-high prices of February 2022 and buyers who feared overpaying once the market began to recalibrate in early spring. This fall, Zoocasa experts expect to see more motivated sellers in the market. They say these are the sellers that want to move on from their existing property to downsize, purchase a home with more space, or are moving to a different city. This positive news for motivated buyers that may have already sold a property and need to purchase a new one or those hoping to pay significantly less than February's peak prices. 
"At the beginning of the year, we saw a lot of fear-based trends. Buyers and sellers alike had the fear of missing out, but also of overpaying," explains Lauren Haw, CEO and Broker of Record at Zoocasa. "Now, buyers are experiencing more negotiating power and motivated sellers are adapting to the more recent market conditions."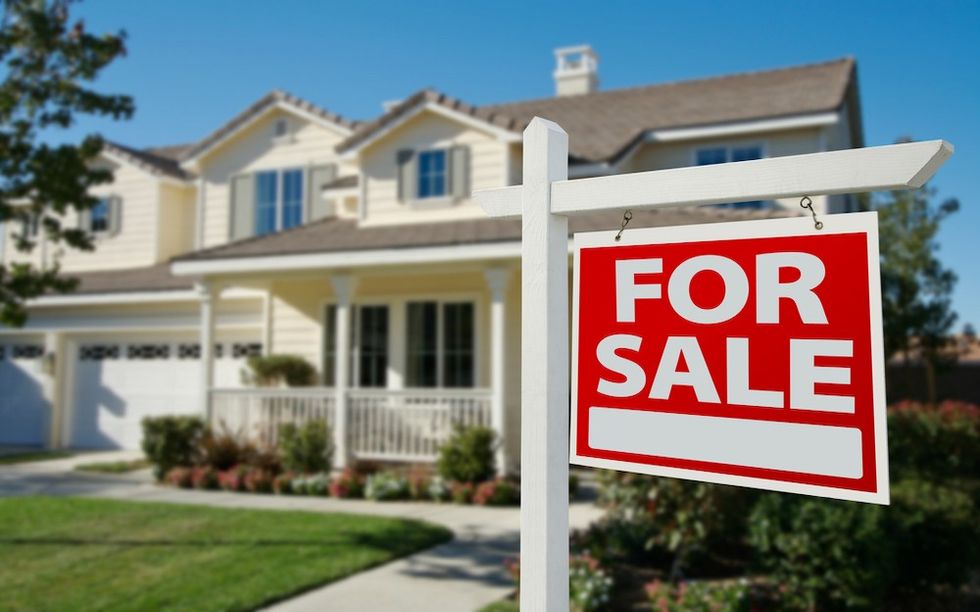 Shutterstock
Luxury Will See a Slowdown
Month-over-month, we've seen fewer listings over $2M sell or even hit the market. The limited inventory is driving down many markets' overall sales volume and price point averages, including luxury markets and those that are typically higher-priced. Zoocasa experts advise that higher-end homeowners may have the time and flexibility to wait out the market until the prices of their biggest asset settle. "It's not just that luxury listings aren't selling, but we're seeing less of them hit the market each month," said Haw. "As the market continues to recover, we can expect that the value of luxury listings will too. At that point, we may see more listings over the $2 million price point again."
Real Estate News