Real Estate News
The Danforth GO Station Could Get A Multi-Tower Mixed-Use Development
An application has been submitted to the City of Toronto by Carlyle Communities and Slate Asset Management to rezone 6 Dawes Rd. into a mixed-use complex. Located southeast of the Main and Danforth intersection, this proposal would see three residential towers standing at 49, 46 and 40 storeys alongside a community centre and entrance to the GO station.
At present, there is a self-storage facility and a strip of land alongside the GO rail corridor where the project would be built. A total of 1,425 units would be constructed, of which 1,033 would be condos and 392 rental units.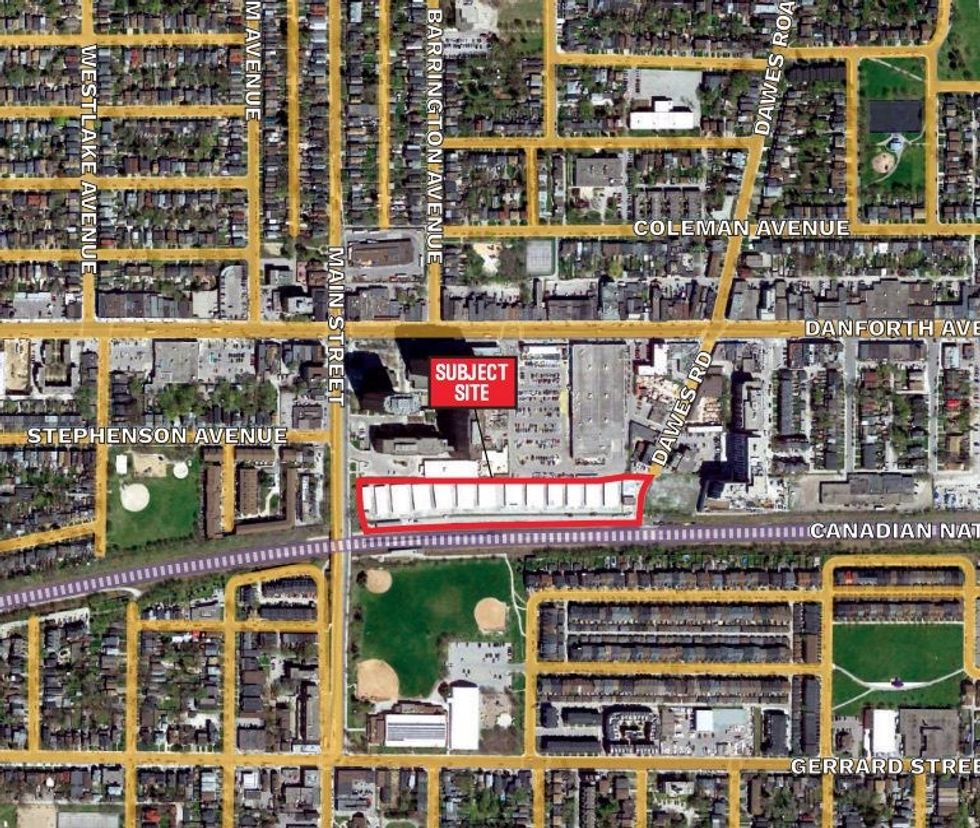 The new community centre would include a swimming pool, an aerobics space, a gym with basketball court, a fitness centre, activity rooms, a kitchen, and other amenities" according to UrbanToronto.com.
Also included in this proposal is an improved platform for the Danforth Go Station with a new entrance integrated into the west end of the development. A "mid-block privately-owned public space" would allow residents direct access to Downtown Toronto, Scarborough and eastern GTA subways. Plus, the Main Street subway station is a short trip north.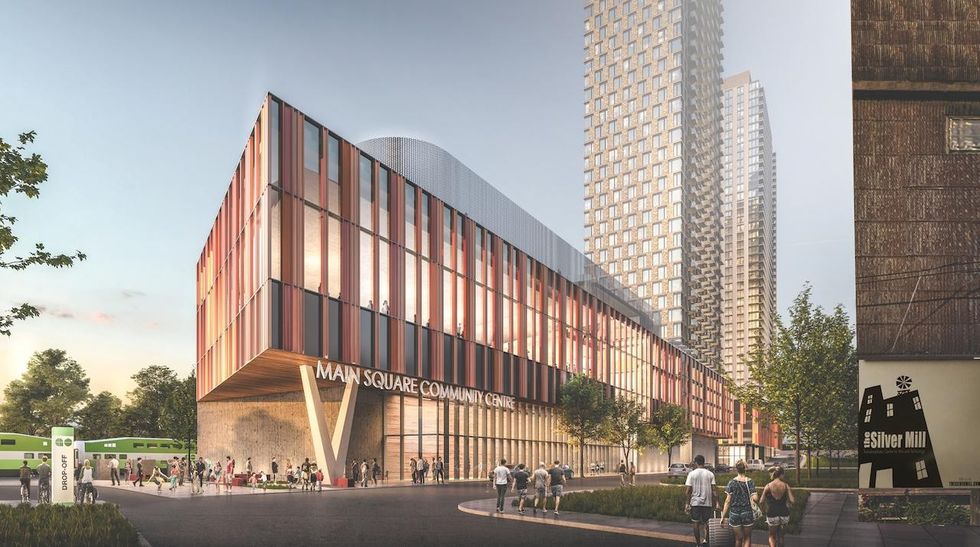 This project looks like it could bring an exciting addition to the Danforth.