The plans to build a 45-storey condo at the southwest corner of Church and Richmond in downtown Toronto have been resubmitted to the city for Site Plan Approval. The recently submitted plans show some significant design changes, specifically to the exterior of the condo tower.
---
[Want to see more stories like this? Sign up for our weekly newsletter!]
The project's initial Rezoning Application was submitted in 2017 and then again last spring as plans changed. Last month, the project's plans were resubmitted for Site Plan Approval.
Located at 120 Church, the project from the Madison Group is being designed by Teeple Architects with Turner Fleischer Architects as lead architect and includes a 45-storey, 149.5-metre residential building set upon a podium base, with four levels of underground parking and ground-level retail.
READ: Next Look at 47-Storey Condo Development '55 Mercer' (RENDERINGS)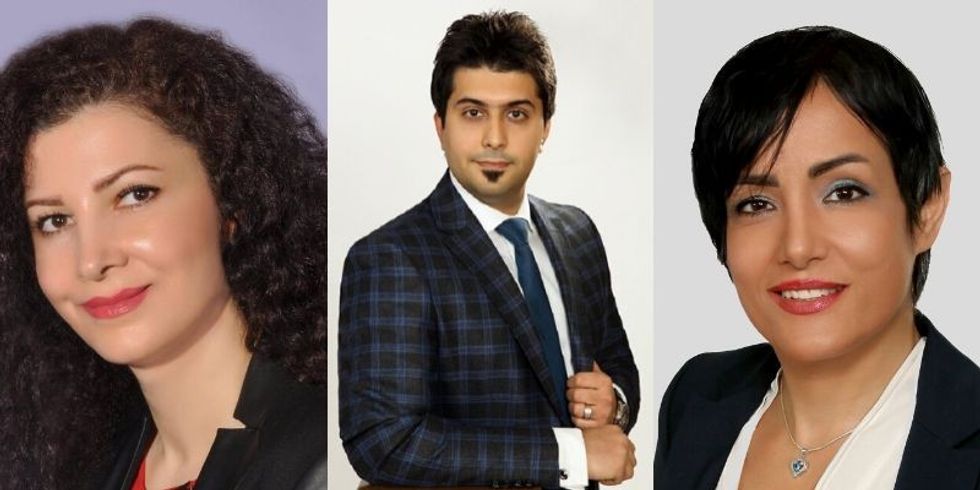 Previous development plan submitted in 2019 and current version submitted in 2020/ City of Toronto
The initial plan to include a curved wrapping that would surround a heritage building at the corner of the site, which is home to McVeigh's Irish Pub, still remains in place, only the new rendering appears to show the wrapping would be in a much darker colour and with what appears to be a rooftop patio now included.
The biggest change is the residential tower housed above the podium will now have a black exterior opposed to the previous grey facade and what appears to be a randomized pattern of cold-coloured window frames.
The tower will still house 479 residential units, which is unchanged from the previous plan, but will now include a mix of 30 studios, 157 one-bedrooms, 241 two-bedrooms, and 51 three-bedrooms.
Other changes include a 198 m² public park that would be owned by the City of Toronto with space for seating.
Future Developments