---
As interest rates continue to rise, so do anxieties about mortgage payments. 
A new survey from RATESDOTCA and BNN Bloomberg revealed that more than half of Canadian homeowners with a mortgage are concerned about an increase in their payments upon renewal. 
Last week, the Bank of Canada increased its overnight rate -- which controls the variable cost of borrowing -- yet again to 3.75%, with five-year terms offered by consumer lenders now in the range of 5%. While not directly impacted by the Bank of Canada, fixed rates have also been on the rise, climbing to over 5% as bond yields have soared in response to the central bank's hiking cycle. 

Conducted by Leger, the survey revealed that, as a result of rate hikes, 53% of Canadians are concerned about their payments when it comes time to renew their mortgages. The good news is that -- despite the financial anxieties -- most respondents have a plan in place to deal with higher mortgage payments.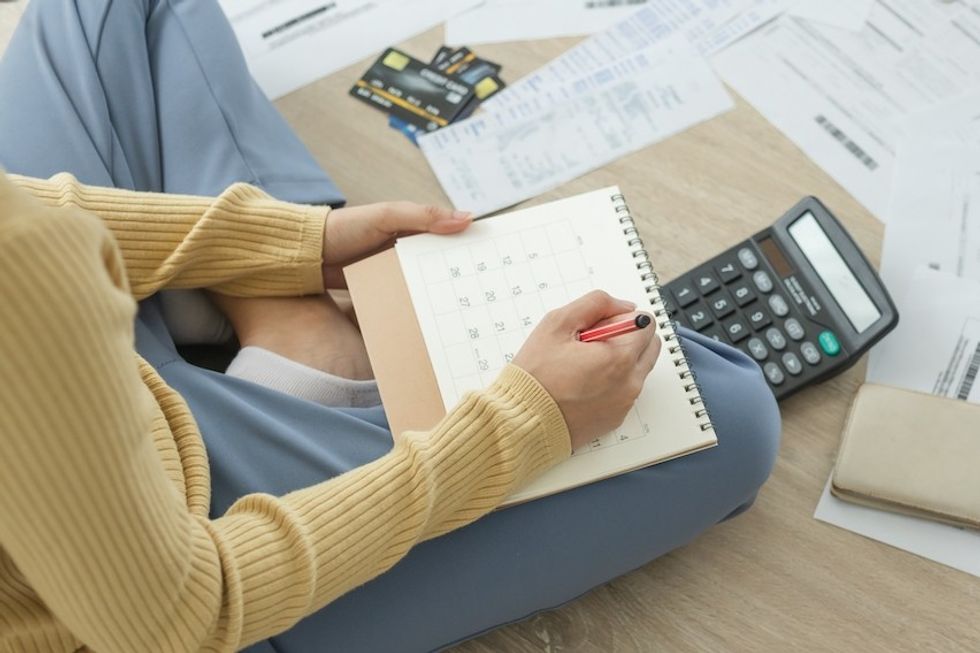 Top view owe, mortgage asian woman, female sitting on floor home, stressed calculate expense from bills, no money pay in mark circle deadline on calendar.Debt, bankruptcy or bankrupt person concept.
Of those surveyed, 52% reporting they had a plan, with 38% of those saying they will cut back on their spending, 9% reporting that they'll dip into their savings, and 2% saying they plan on taking on additional debt. Just 2% reported that that they would sell their home in response to higher rates. 

Meanwhile, 20% of respondents said they don't have a plan to deal with higher mortgage rates -- however, some don't seem to care. Of these respondents, 14% said they were "concerned," while 28% "were not concerned." 

The survey also asked respondents how likely they would be to shop around when it comes time to renew their mortgages. As it turns out, 51% said they did not plan to change lenders to get a better rate. Meanwhile, 9% said they didn't even know it was an option. 

The report comes at at a time when at least another rate hike is expected before the end of the year and when inflation is talking a major toll on the bank accounts of Canadians.
Mortgages