In the months of lockdowns and the seemingly endless limbo of working from home, Canadians opened their wallets to make their temporary workplaces and living spaces as tolerable as possible. As such, home renovations are up nearly 40% during the pandemic, according to a new survey from TD Bank.
---
On Thursday, TD released its Real Estate During COVID-19 Survey, which breaks down just how drastically Canadians' personal and financial well-being, living spaces, and romantic relationships are being affected as a result of the pandemic.
"Canadians are re-evaluating the way they live; looking for unique ways to incorporate home offices, classrooms and gyms into their existing spaces as COVID carries on," says Jared Jarman, Associate Vice President, Specialized Advice, Acquisition at TD.
"The good news is, whether you're looking to buy a bigger home or embark on a renovation, seeking the right financial advice can help uncover ways to make those dreams of homeownership or functionality upgrades a reality."
READ: Canadian Home Prices in September Recorded Second-Highest Increase in 22-Years: Report
The survey found that since the start of the pandemic, Canadians are upgrading their homes to accommodate their new behaviours. In fact, 37% of Canadians have or are planning, to complete significant home renovations or repairs to accommodate their new lifestyle.
Cory Cook and his family, homeowners in Toronto's west end, were one of many that took part in this year's home reno boom.
"Early on in the pandemic, it became quite clear that private outdoor space would be important," said Cook. "Unfortunately, we didn't have a very premium outdoor space, so we invested in our backyard and created a new spot we could really enjoy while also staying safe." Using local company All for Knot Woodworking, Cook and his family soon found themselves with a beautiful back deck to enjoy throughout a very stay-at-home summer.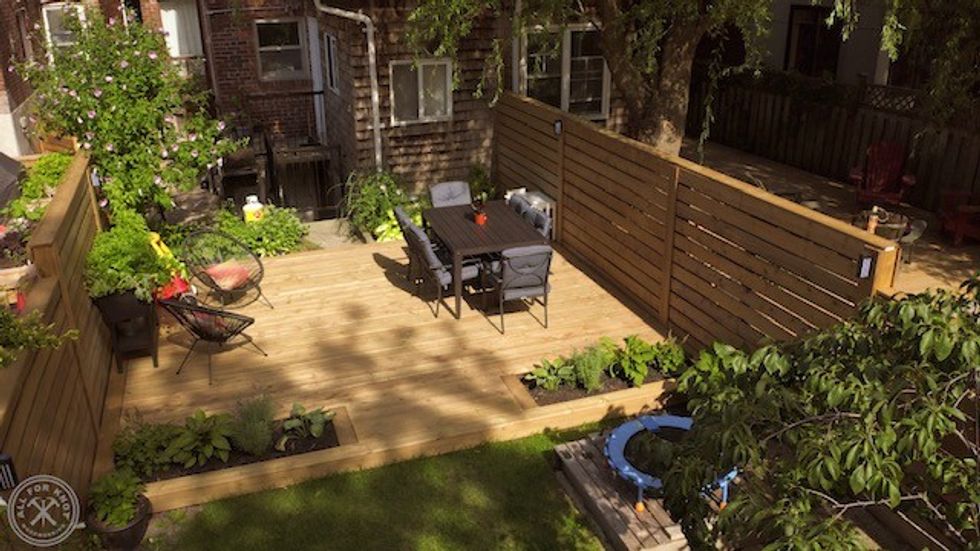 Despite the increased demands Canadians are making on their current living spaces, the TD survey suggests very few are taking the plunge and purchasing a new home. Due to their changing realities, only 3% or survey participants have gone ahead and purchased a new house or vacation property since the pandemic hit, while just 10% would currently consider moving.
"COVID-19 has created a whole new set of considerations to think about when you're looking to move, so it's not surprising that very few have taken the plunge," adds Jarman.
Real Estate News