---
"Made by women, for women," is a saying that's been associated with everything from fashion brands to beauty products. 
In Vancouver, this designation is now being linked to an eye-catching future apartment building.  
Vancouver developer Purpose Driven Development has teamed up with a non-profit Soroptimist International Vancouver to propose a 13-storey apartment building that's developed, designed, and delivered by women. It will become the first women led, developed, and built rental housing development in Canada.
Housed in the city's VGH neighbourhood at 546 West 13th Ave -- Conveniently located near SkyTrain's Broadway-City Hall Station -- the building will feature 135 units: 50 studios, 38 one-bedroom units, 35 two-bedroom units, and 12 three-bedroom units.
All units will be available to rent at prices that are below market rates, targeting women of all income demographics in the pricy city. This includes single mothers and their children, women in the workforce, new residents of Canada, and senior women.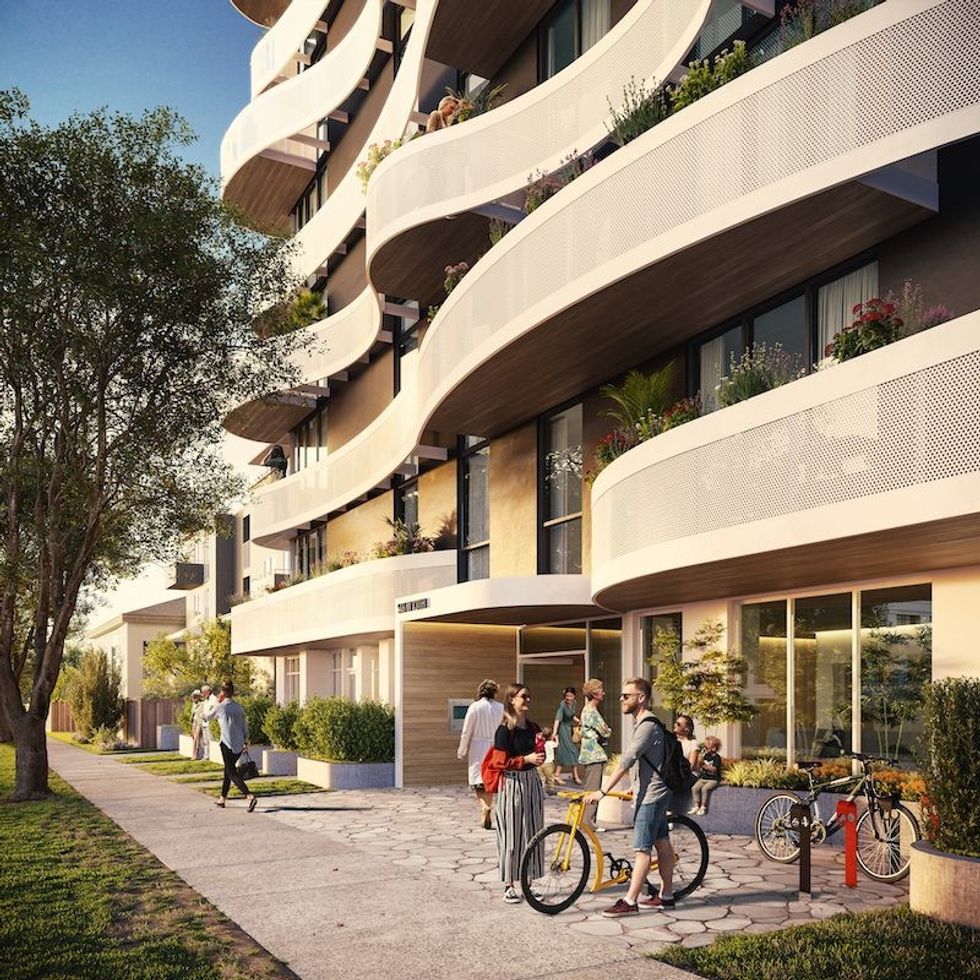 Designed by GBL Architects, the exterior of the building will feature a fluid horizontal ribboning design with curved balconies. Residents will enjoy outdoor amenity spaces on the ground level and on the 13th floor, in addition to thoughtful indoor amenity space. The building will feature a green roof. 
The easy-on-the-eyes building is expected to set the bar for future female-led projects in Vancouver and beyond. Refreshingly, female-designed and delivered buildings are slowly becoming an overdue reality. But there's still a long way to go.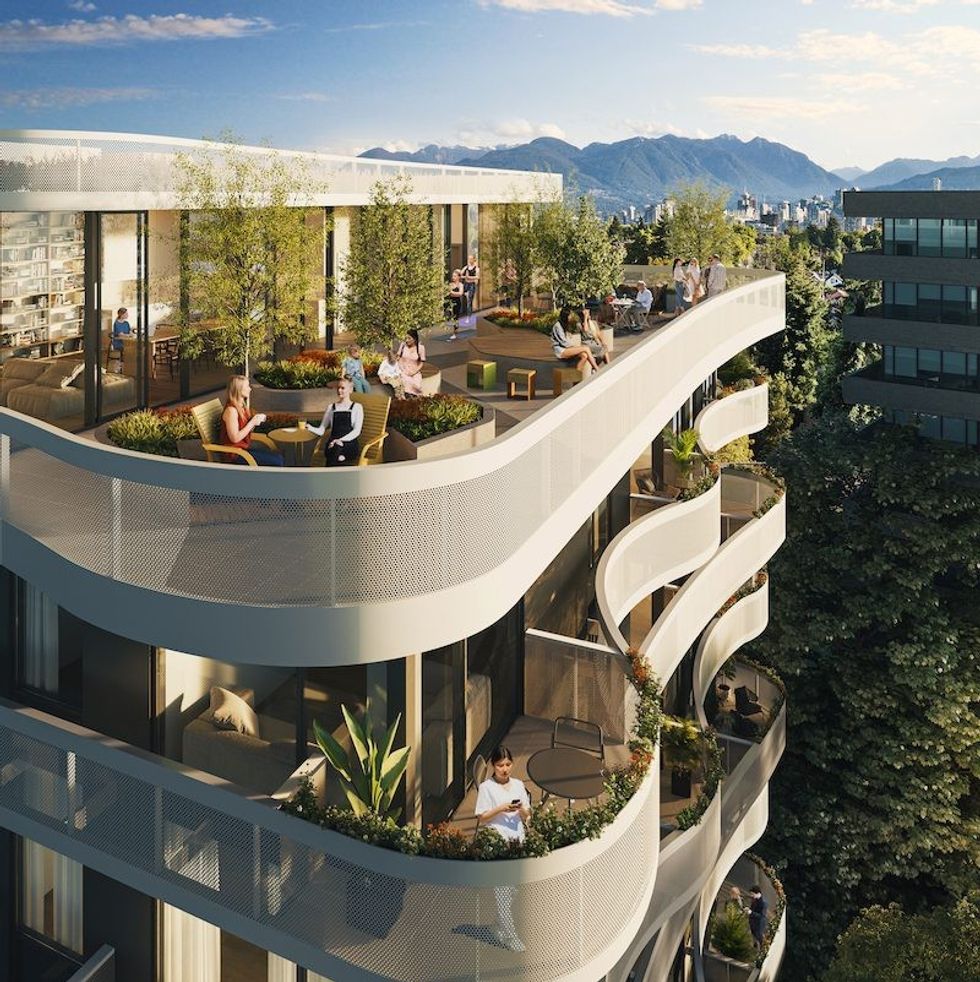 According to Demographics & Diversity: A Portrait of Ontario's Unionized Construction Industry (December 2019), women account for just 12% of Ontario's construction industry workforce -- and this is including off-site jobs like business administration, management, and sales. Women in on‐site occupations and skilled trades is significantly lower at just 3%, accounting for 2% of the unionized workforce, half the rate (4%) of the non‐unionized sector.
READ: Urban Capital's Taya Cook Doubles Down on Downtown Toronto Living
While there's nothing particularly heartening about those figures, change is on the horizon in the design, development, and construction industries with respect to gender representation. And shiny new buildings will serve as tangible proof of the more-than-capable females in these fields.
In Toronto, the anticipated Reina boutique mid-rise condo in Etobicoke is the product of an all-female dream team of designers and developers. Although the homes are designed for everyone (not just females), plans for the building generated buzz due to the talented collection of women behind it. 
"In our experience, designing from a female perspective did noticeably shift the process," says Taya Cook, Director of Development at Urban Capitol. "From the beginning our meetings were more collaborative, not only with our consultants but with the general public, and that informed a lot of unique aspects to the building, including the focus on family living, security, healthy environments and making the most of shared spaces."
Once a rarity in the building industry, women like Cook are increasingly making names for themselves in the male-dominated space. 
"The goal is that as more women join the industry and more connections are made, the industry will balance out and female-led projects will be no more newsworthy than all the male-led projects are now," says Cook. 
In the meantime, the latest version of the plan for the Vancouver residence will have its rezoning hearing on July 13.
Vancouver