---
Earlier this week, the City of Calgary announced that council had approved $53.5M towards the redevelopment of Bridgeland Place, just about half of the $109M the City estimates will be needed for the project.
Bridgeland Place -- located on 736 McDougall Court NE, next to Memorial Drive and the Bow River -- was originally built in 1971 and has been owned and operated by the City, via the Calgary Housing Company (CHC), as a 210-unit rental building.
In March 2021, after City concluded that the building was reaching the end of its life-cycle, with consistent heating issues and water supply interruptions, the City decided to close Bridgeland Place. "The building is safe and habitable, but to address operating challenges requires substantial renovations that are not possible to do without significant negative impacts to tenants," the City said at the time.
The City then started up a 22-month resident relocation program -- with an eviction deadline of December, 31, 2022 -- to assist residents of the building in finding new accommodations, provide financial assistance for moving, as well as other services to ease the transition.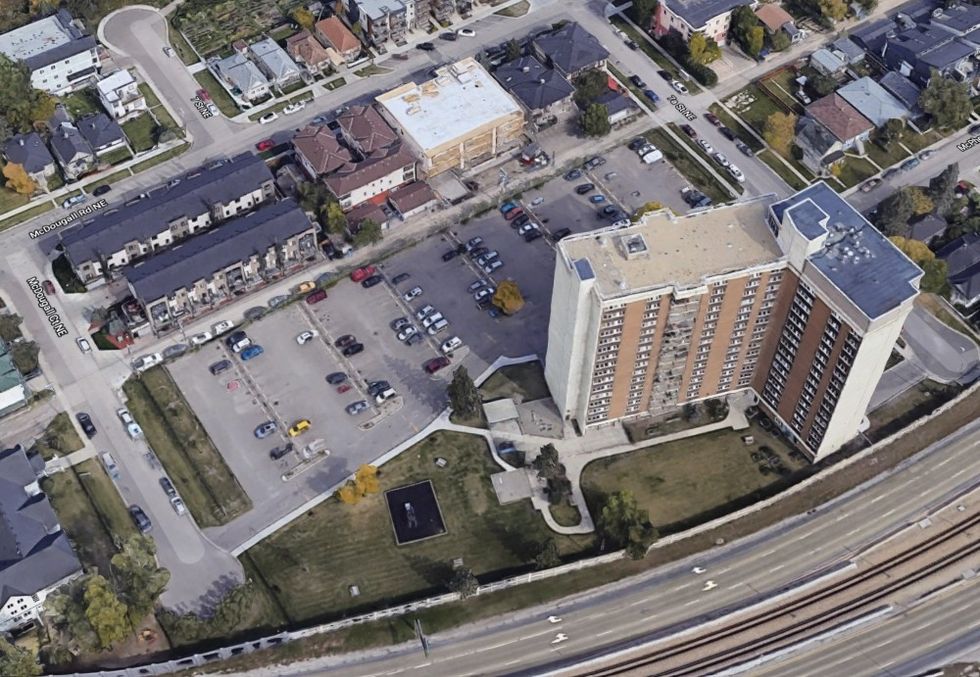 Bridgeland Place. (City of Calgary)
Meanwhile, the City began public engagement on the project in April 2022 to hear from the community and what they wanted for the future of Bridgeland Place. The engagement results were then presented to City Council in the summer, but the City said at the time that the outcome of their decision and the details of the redevelopment would not be made public until a later date, "due to the rules related to real estate transactions." No details about the decision were released in this week's funding announcement.
All that has been officially announced is that the new-and-improved Bridgeland Place will have more units than it originally did, likely with over 222. The City has also said that it would add more two-bedroom and three-bedroom units, as well as "increase efficiency, reduce emissions and utility costs, [and] improve indoor air quality." Other details have not been publicized, but the City says they will be made public during a future public engagement period.
READ: New Proposed Budget for Calgary Includes 4.4% Property Tax Increase
Preparations for the renovations are scheduled to begin in mid-2023, and the City says their next step is to look for other partners to secure the remaining $55.5M that's needed, with the possibility of support from the provincial and/or federal government.
"With one in five Calgary households struggling to pay for housing costs, this redevelopment will help ensure that low and moderate income Calgarians have a safe, stable place to call home," said Bo Jiang, Acting Director of Calgary Housing and Acting President of Calgary Housing Company. "We are proud to be able to continue providing high quality, energy efficient affordable housing to Calgarians in the beautiful Bridgeland community for generations to come."
Affordable Housing