Listed
Former Premier Bob Rae's Summerhill Home Hits the Market
Bob Rae's Toronto home has hit the market.
The famed Canadian politician — who was the Premier of Ontario in the 90s and currently serves as the Canadian Ambassador to the United Nations — purchased the home in 2007. Now, he and his journalist wife Arlene Perly Rae are apparently moving on. 
The semi-detached home sits in the coveted Summerhill neighbourhood at 46 Macpherson Avenue, a short walk from parks, restaurants, and boutiques. 
It's listed for $2,385,000.
The home was renovated 2007, when it was taken back to the studs and rebuilt to meet more modern-day needs and lifestyle preferences. The lower level was excavated and a three-storey addition was added to the back of the house. 
READ: This Award-Winning Nova Scotia Property is Both New and 400 Years Old
The three-bedroom, four-bathroom home features Georgian Bay reclaimed hardwood and exposed brick throughout, a cook's kitchen, a fireplace, and plenty of living space. A massive loft bedroom was formerly two bedrooms and features a skylight, four-piece bathroom, and walk-out to a sun-soaked deck. An open and finished lower level is lined with built-in sliding shelves. 
According to a Globe and Mail article published shortly after the Raes purchased the property, the home was once owned by Bob's late Uncle Jack, who made a name for himself in local showbiz circles.
Specs
Address: 46 Macpherson Avenue
Bedrooms: 3 
Bathrooms: 4
Lot: 19.56 x 120 Feet
Price: $2,385,000
Taxes: $9,897/month 
At the time the Raes purchased the home — which sits in the federal riding of Toronto Centre — Bob was gearing up to seek the Liberal nomination in the riding, which he ended up winning. Then, in 2013, Chrystia Freeland, who was vying for Rae's seat at the time — moved into the neighbourhood as well.
So, in addition to a pretty ideal layout on a pretty ideal street, the home comes with a decent backstory too. Just make sure you don't tell it too liberally.
EXTERIOR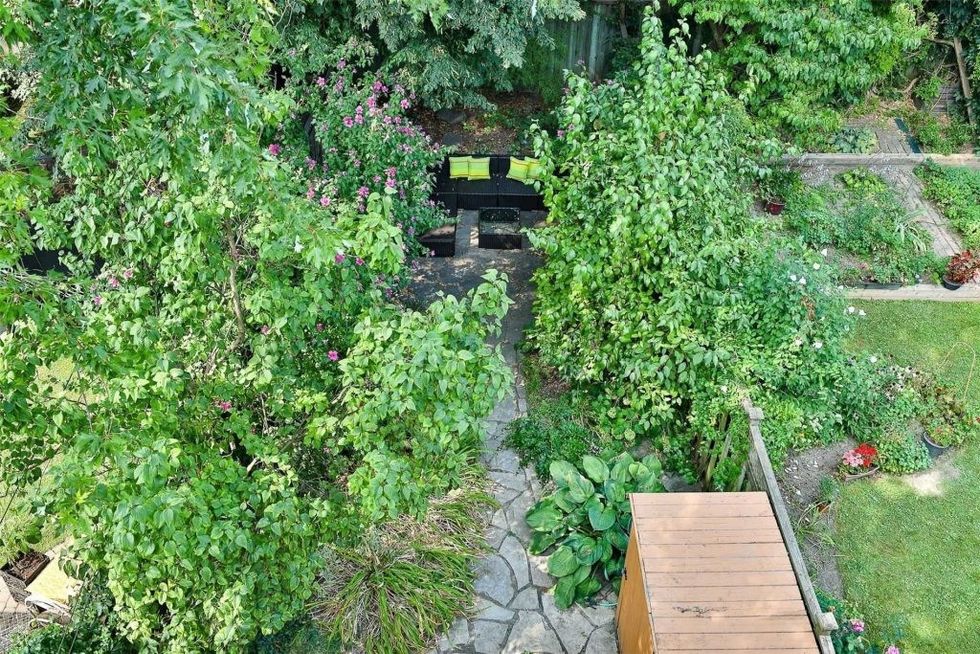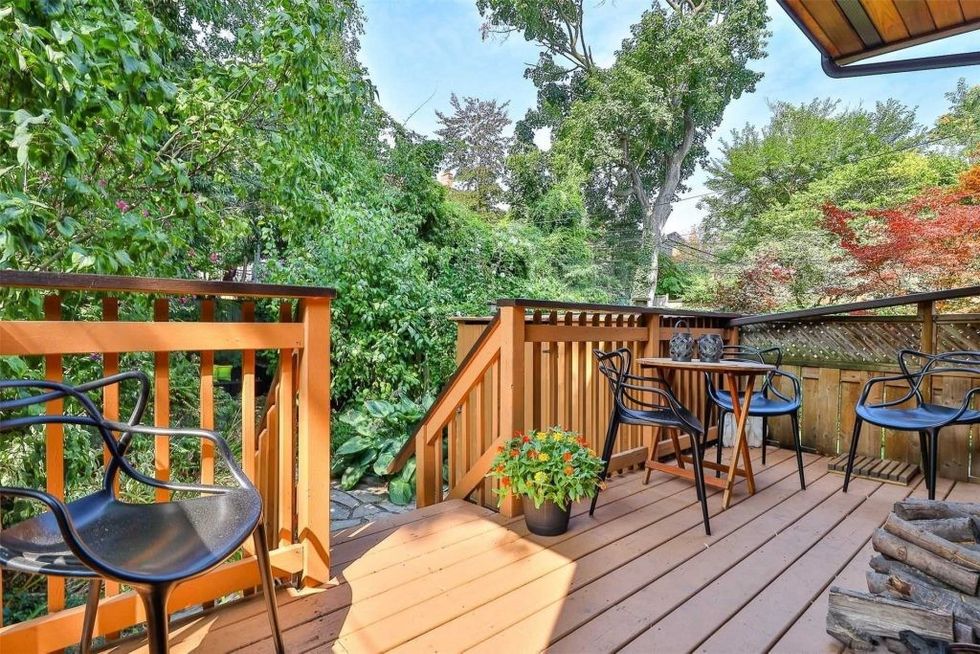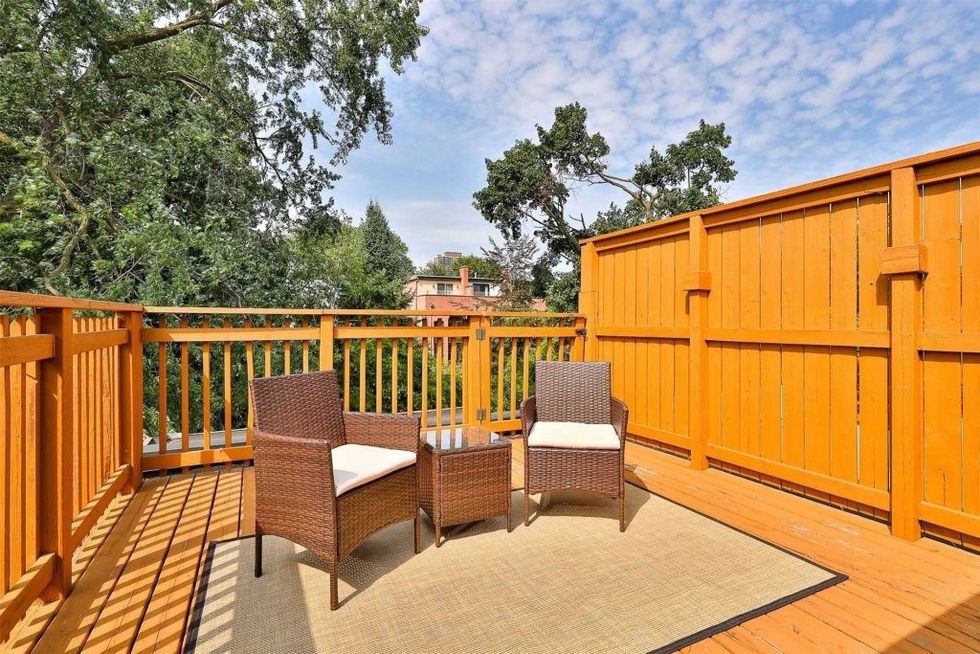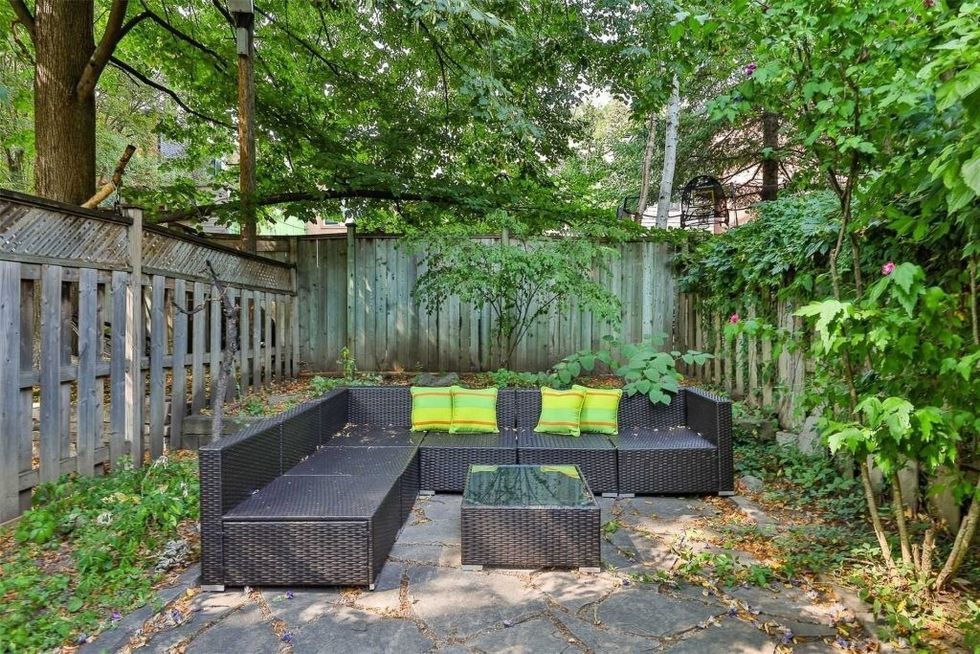 MAIN FLOOR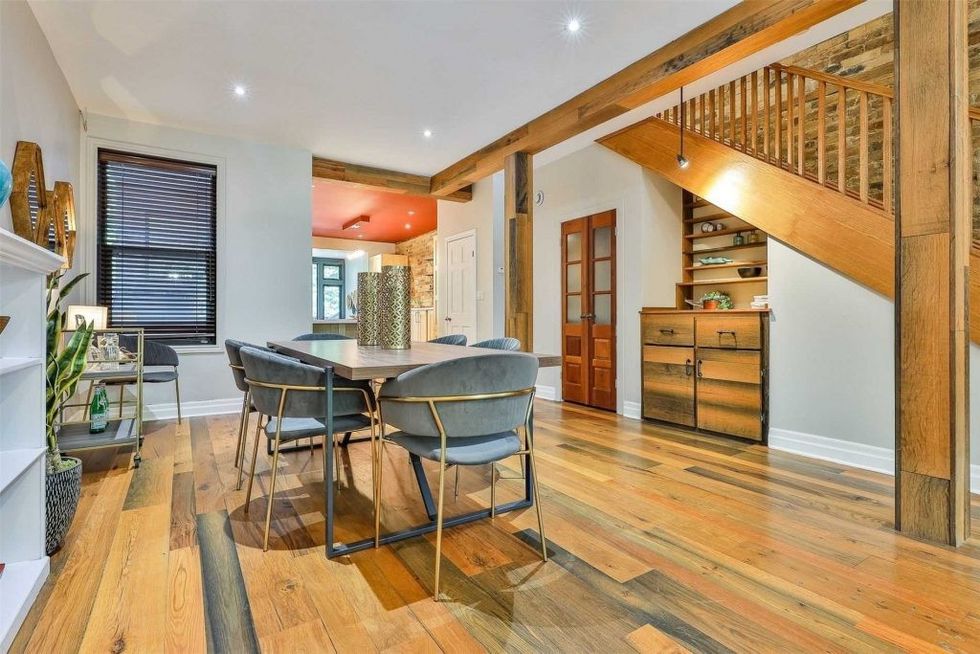 KITCHEN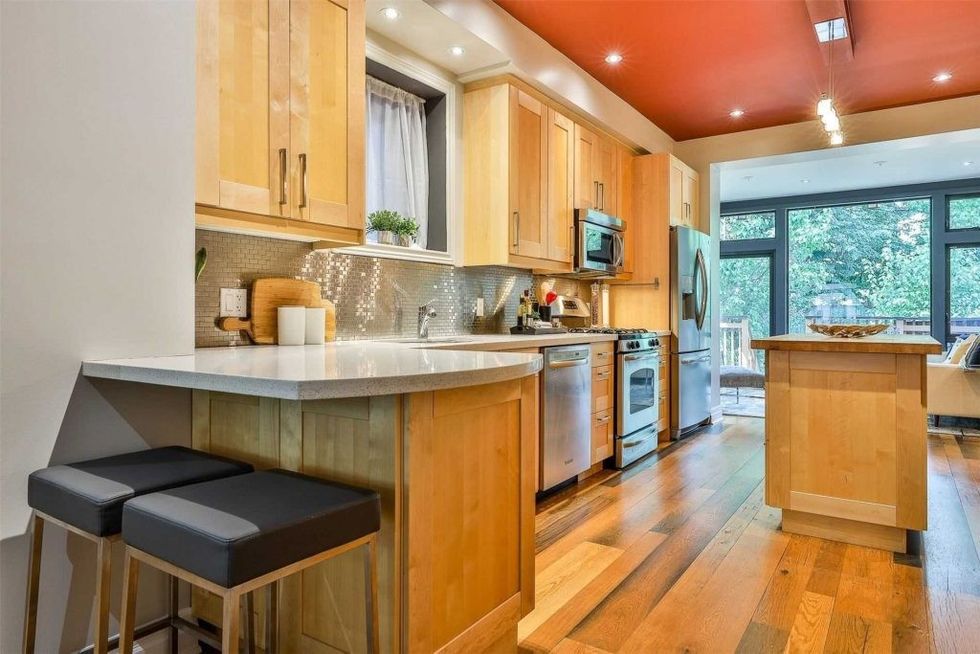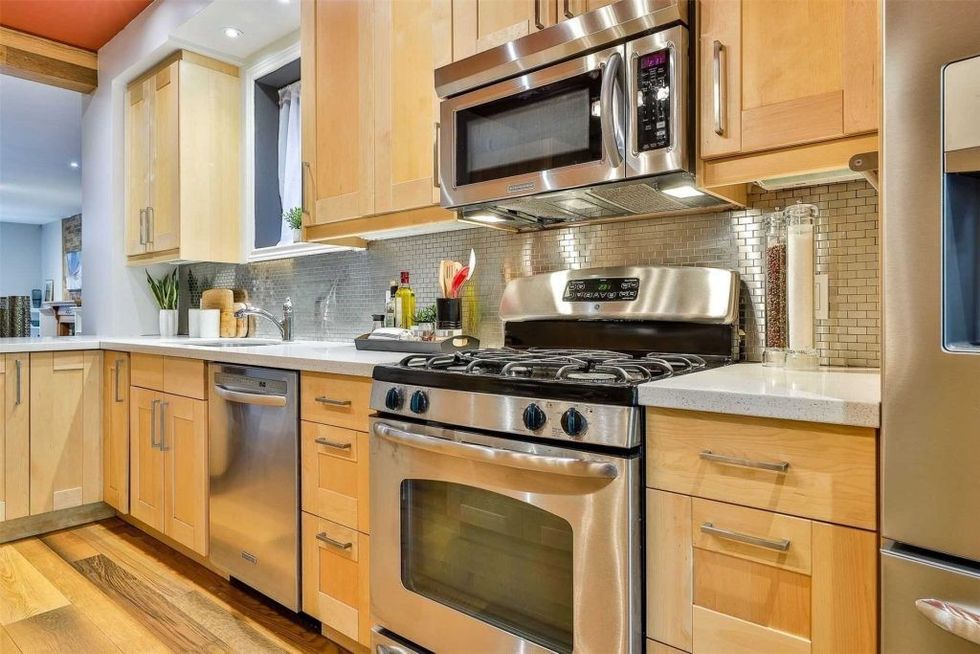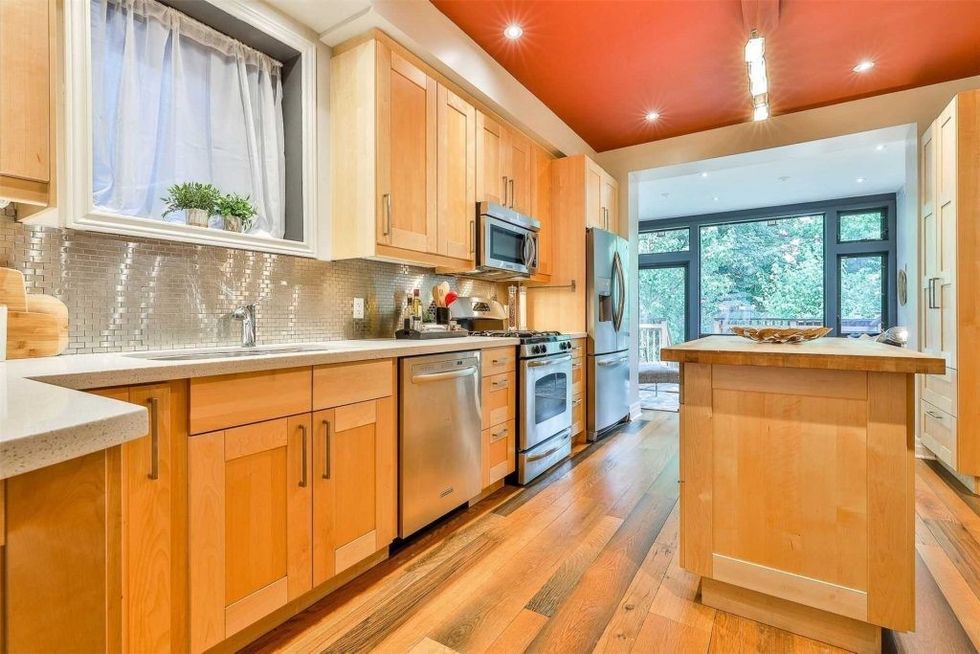 LIVING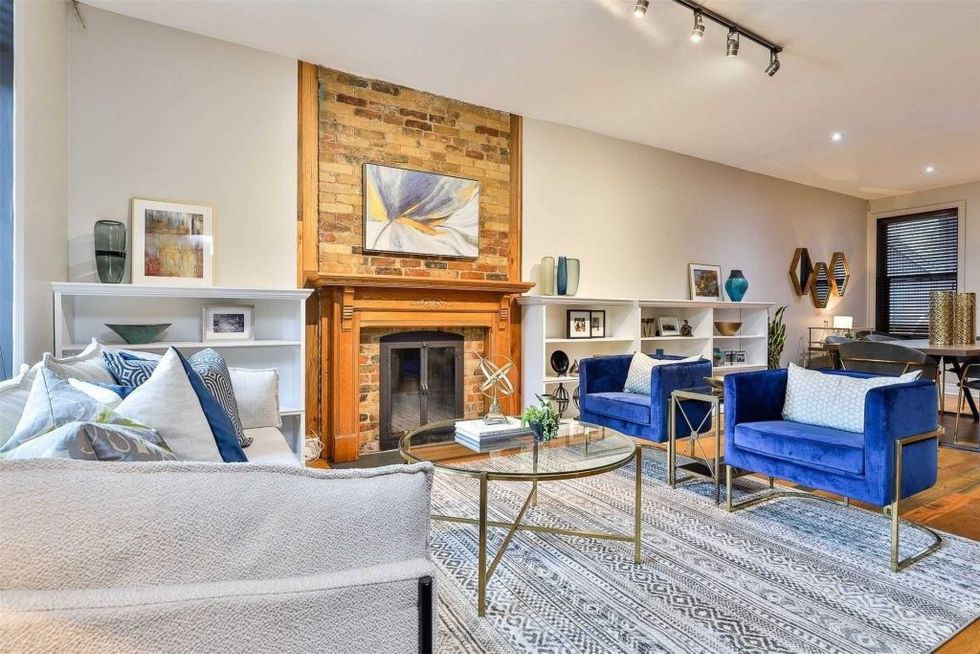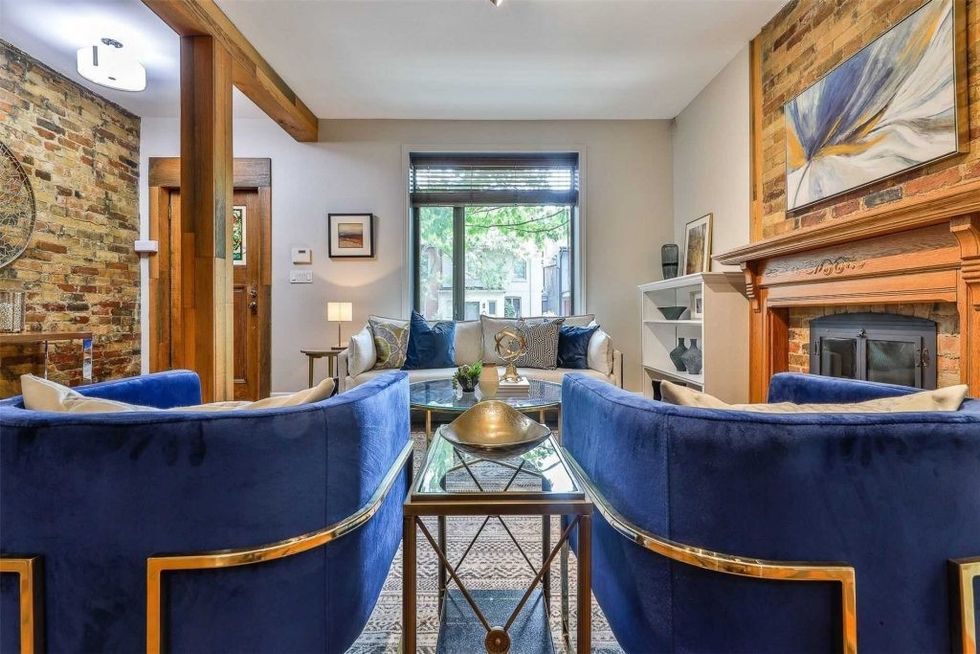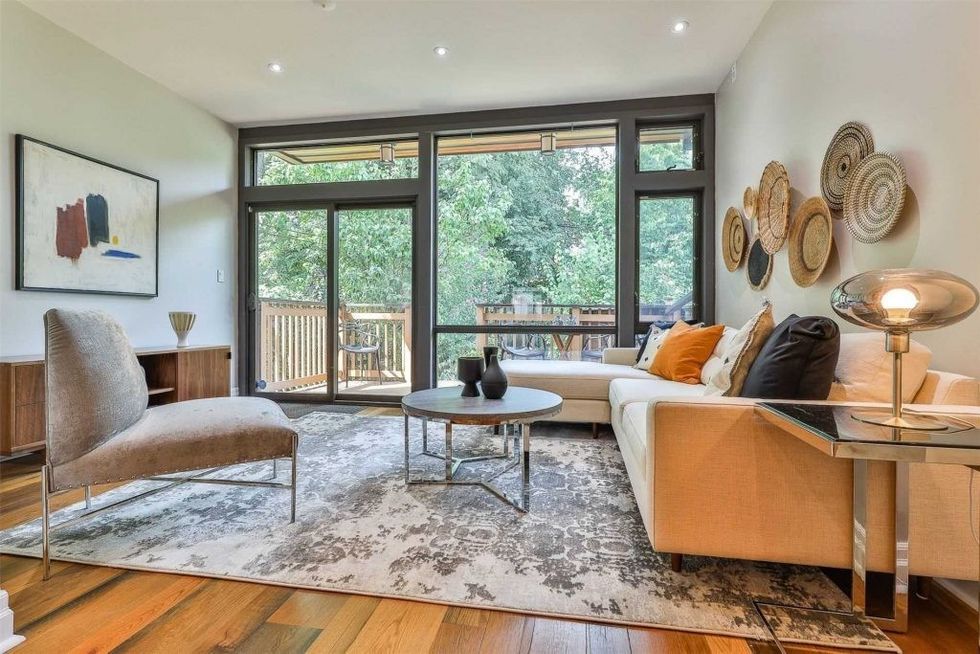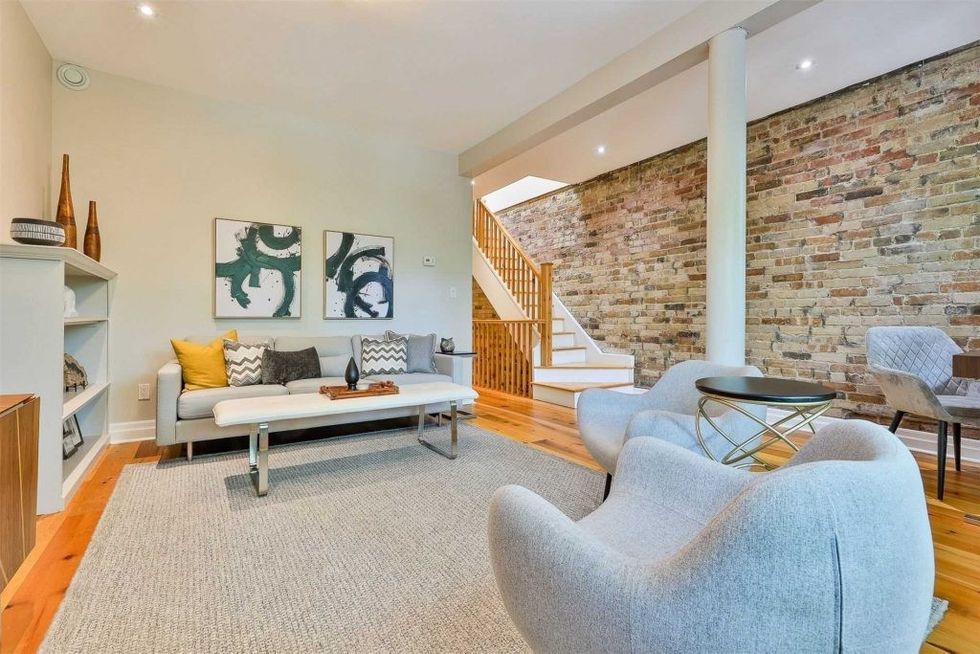 BEDROOMS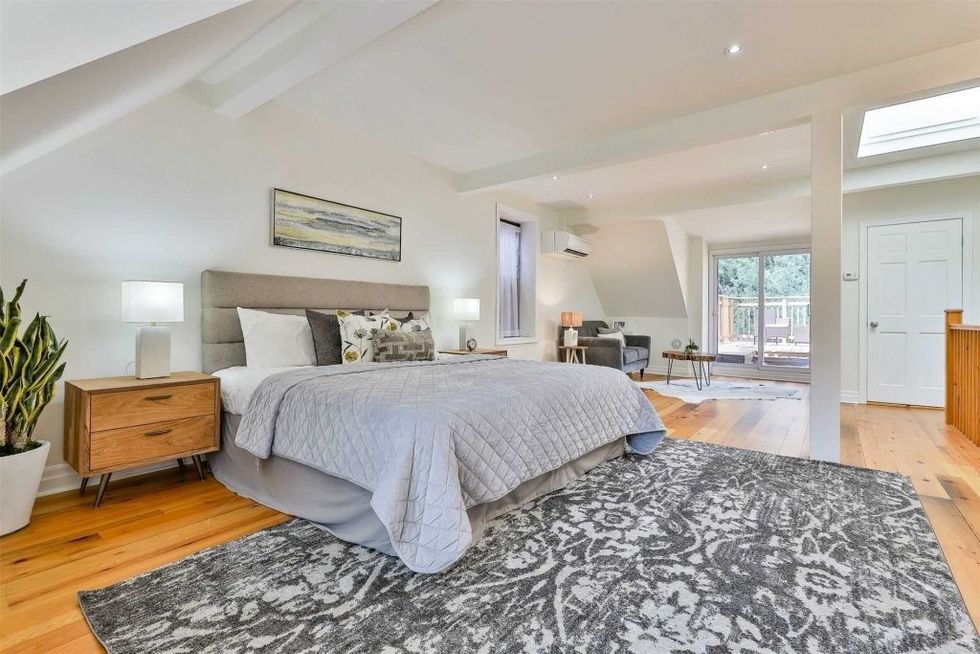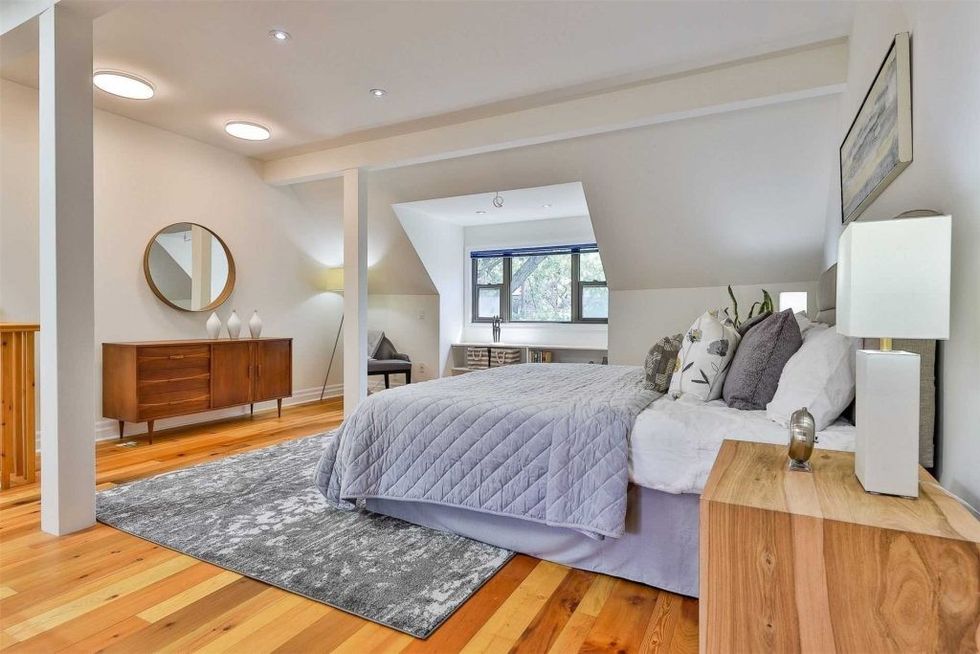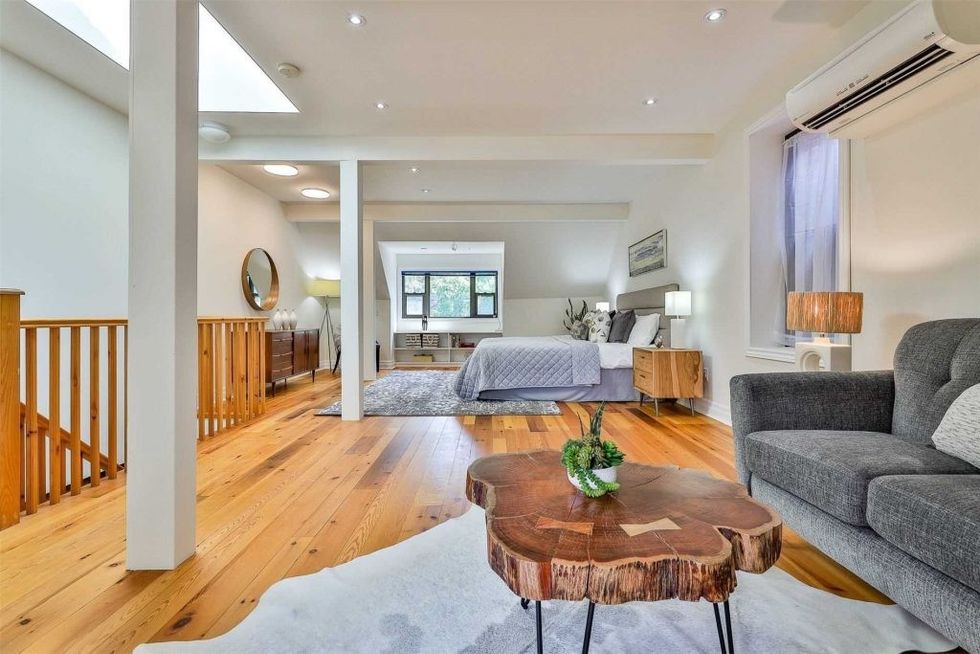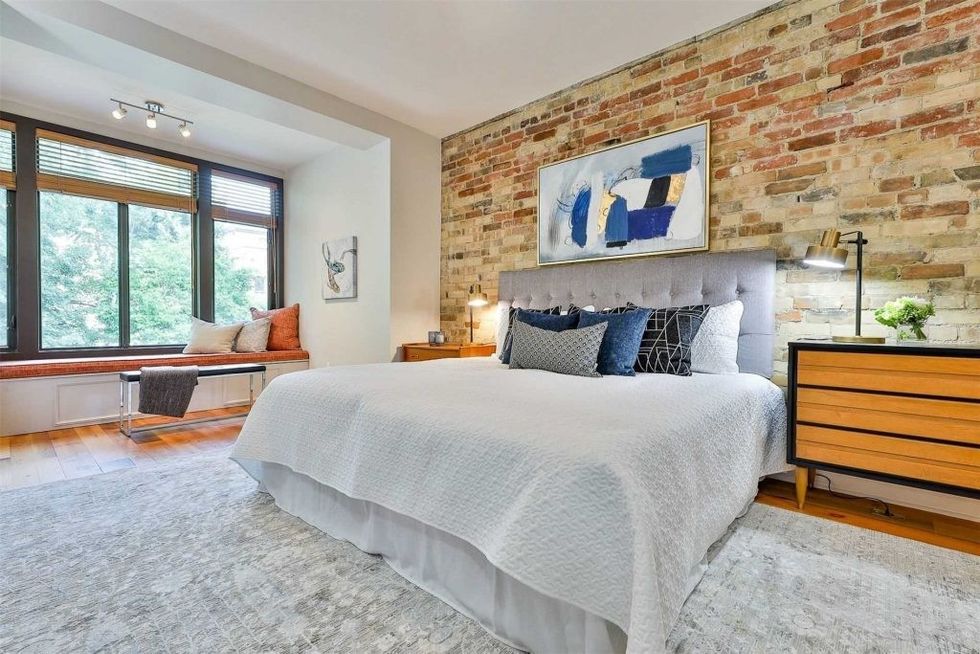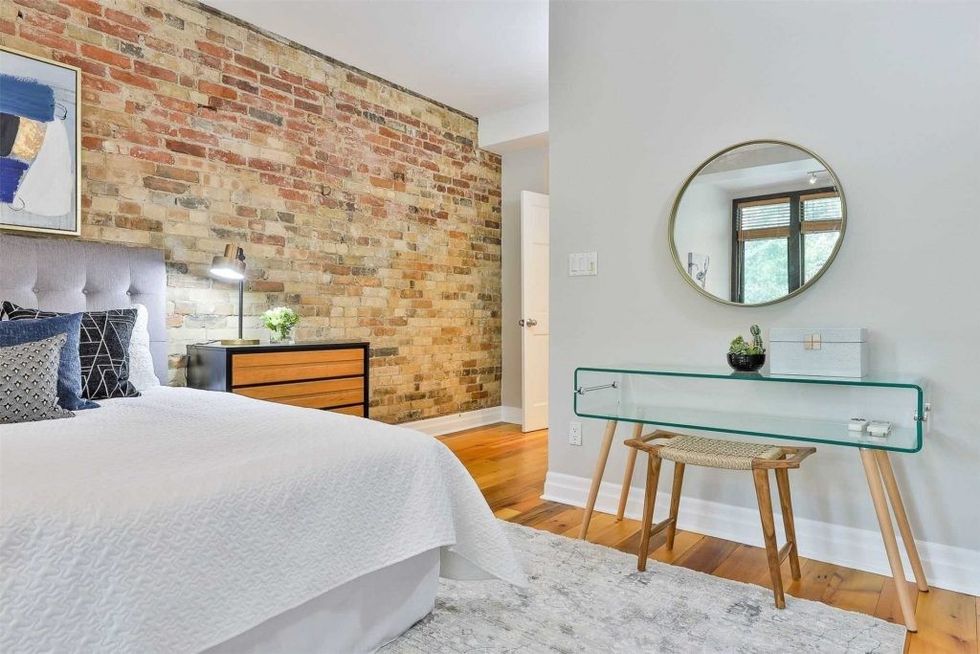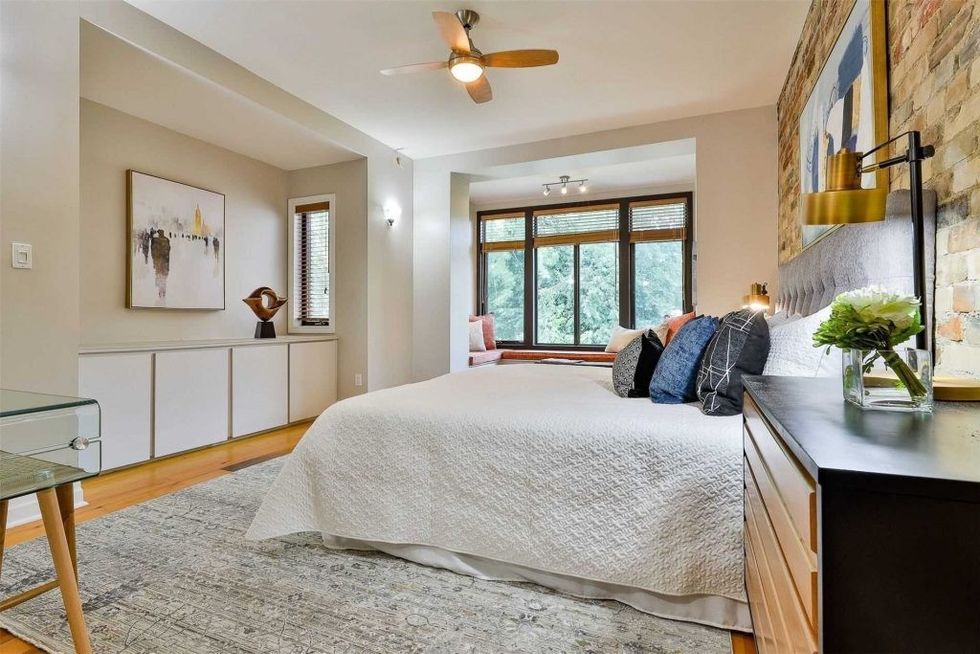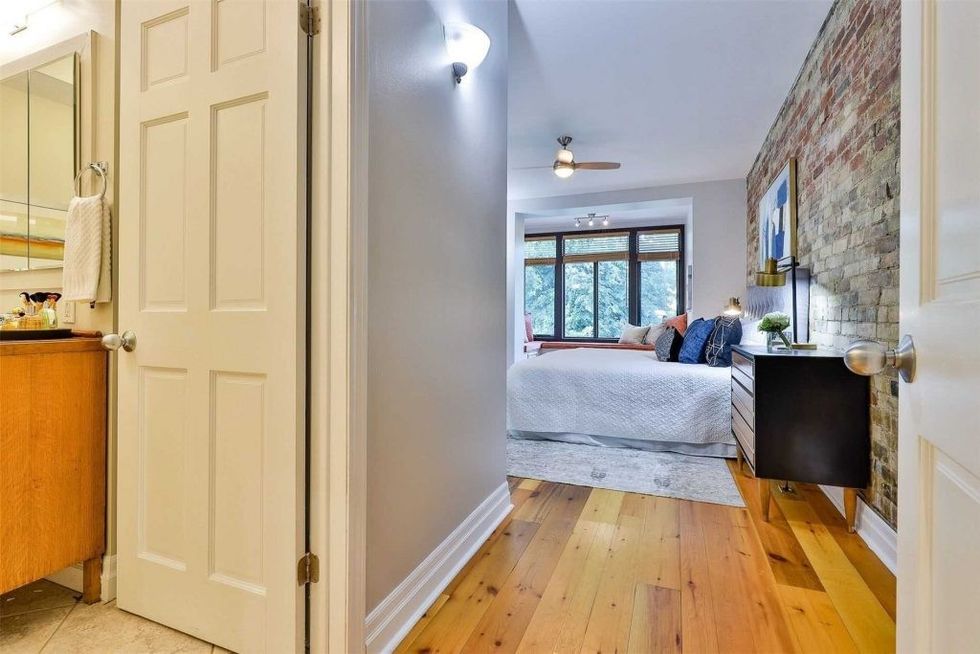 BATHROOMS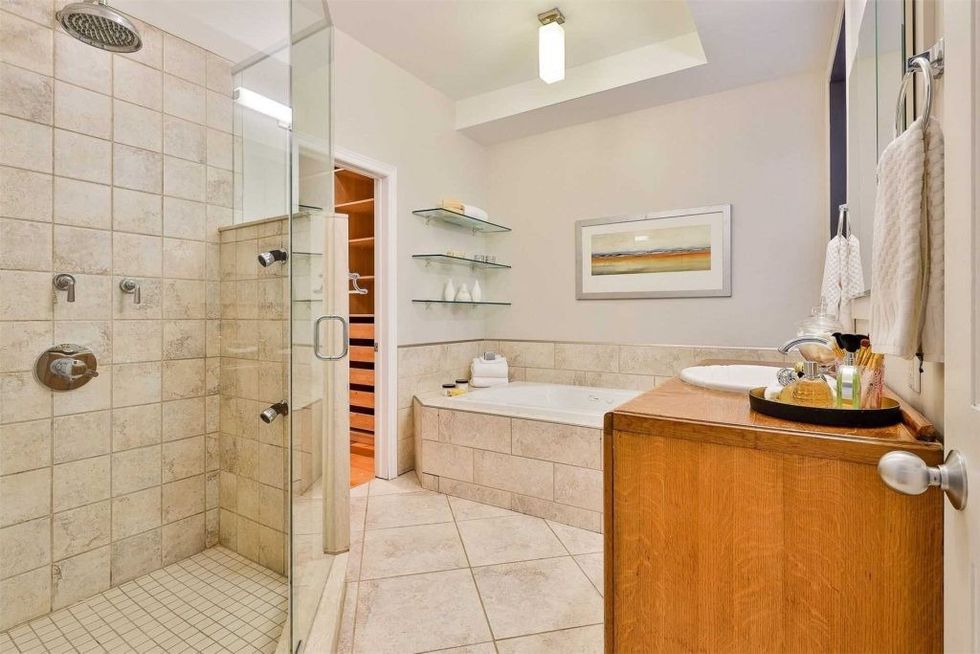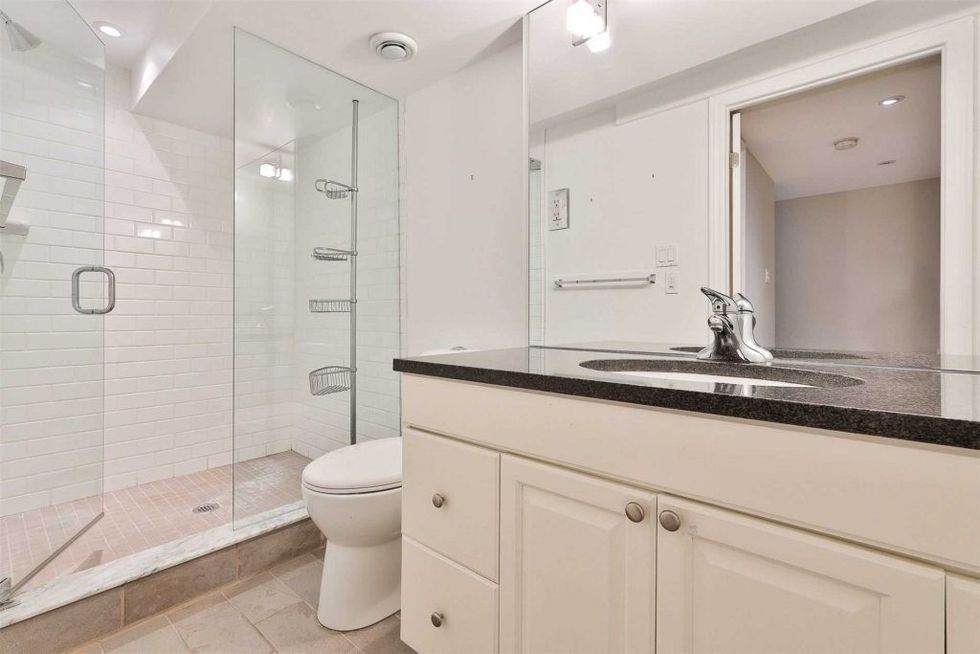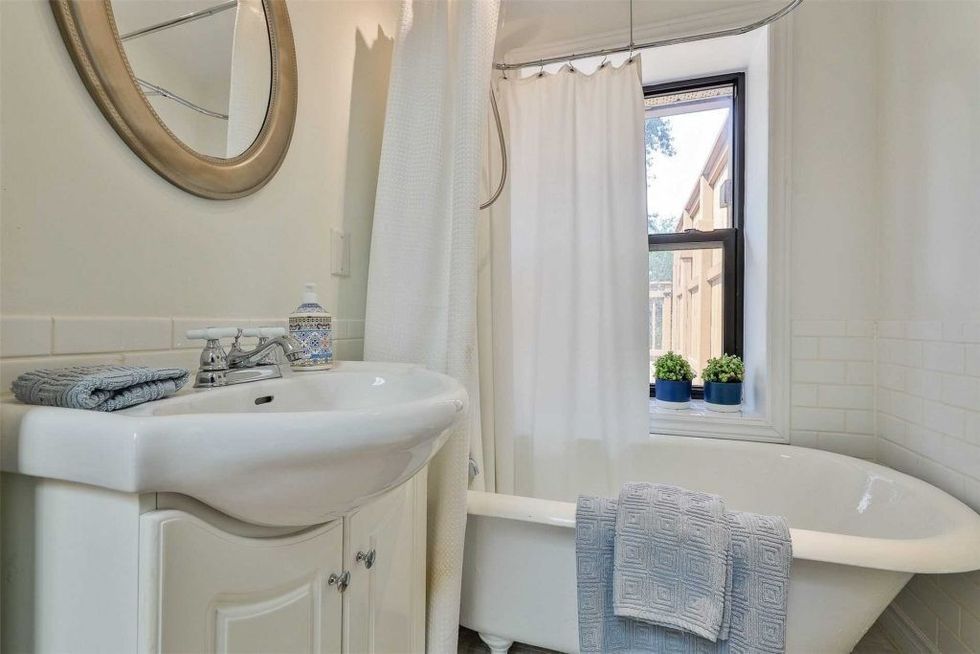 LOWER LEVEL