Set far back from the street, between the bustling Toronto Eaton Centre and the quiet Art Deco shell of the Toronto Coach Terminal, lies BMO Place.
---
Spanning 180,000 sq. ft across two floors, with two more poised to open next summer, BMO's new downtown office is a bright, airy space that exudes corporate professionalism without feeling stuffy. It currently accommodates 1,200 employees, but the finalized 350,000 sq. ft. space will house 3,200.
Located at 33 Dundas Street West, the space was formerly home to Sears' flagship Eaton Centre store and corporate headquarters. BMO overtook the site in 2018 following the department store chain's bankruptcy and has now reconfigured it into a modern office space.
"We saw an opportunity to repurpose this former department store space into something truly unique," Darryl White, BMO's Chief Executive Officer, said at a ribbon cutting ceremony on Monday. "Using an environmentally friendly design and state-of-the-art technology to create a transformative workplace, we seized that opportunity."
From a design perspective, BMO focused on several core principals in bringing its new office to life, including diversity, inclusion, and technology.
The stand-out attractions include a wellness centre, which can be used for meditation, prayer, nursing, or exercise. Features like a foot-washing station and a sign delineating east are offered for Muslim prayer, fridges are on hand for insulin storage, and the HVAC system allows for smudging ceremonies to be held. There's also a recreation room with a ping pong table and amphitheatre seating.
Gender-neutral and barrier-free washrooms can be found throughout, including several with an adult-sized changing table. Navigating through the space is aided by braille signage, voice-enabled elevators, and a wayfinding system inspired by the Greater Toronto Area. On the colour-coded wayfinding signage, north is presented green for forests, south is blue for the lake, and east and west are pink and purple for the sunrise and sunset.
The workstations themselves follow a neighbourhood format, allowing for personal connection and cross-team collaboration. Each one is outfitted with a six-foot sit-stand desk and ergonomic chair.
A key design goal was ensuring that every desk be touched by natural light. Twelve-foot windows encircle the office, offering sweeping views of Yonge-Dundas Square and the CN Tower, while two 100-foot atriums sit at the centre. Crowned with skylights, the particular angling of the glass panels ensures the light seeps in but never overheats the space.
To create the atriums, BMO cut through several floors of concrete and conducted their own solar study. One atrium is complete, but construction of the second, as well as the final two office floors, is expected to finish in July 2024. Upon completion, the space will include a wifi-enabled outdoor terrace and a barista bar.
Some semblance of the office's retail-focused past purposefully remains, including escalators carrying between each floor. An alternative to elevators, the feature is a staff favourite.
Stepping off each escalator lands you in a "connection cafe." A reimagined office kitchen, the calming cafes feature stone countertops, subway tile backsplashes, and live plants. Their spacious size and modern technology gladly accommodates the lunchtime rush.
Each one is stocked with local beans from Pilot Coffee Roasters and tea from Pluck, while the first floor features a grab-and-go marketplace. Staff can also take an elevator straight down to the Eaton Centre's foodcourt. A unique vantage point into the shopping centre is offered through a second floor window.
White called BMO Place an "exercise in sustainability," noting that the bank chose to repurpose an existing property rather than erect a new tower. The building was designed for LEED Gold Certification and incorporates a number of sustainable elements, including automated lighting and a centralized waste management system that reduces the volume of plastic liners destined for the landfill.
Also present at Monday's ribbon cutting was Ontario Finance Minister Peter Bethlenfalvy, who noted that bringing workers to BMO Place was "good news for local businesses and downtown Toronto's economy."
"We are thrilled to mark this moment in BMO's history. Our new world-class workspace, part of our broader investment in our modernized global real estate footprint, has been designed to enable innovation, collaboration, and growth," said Cameron Fowler, BMO's Chief Strategy and Operations Officer.
"It fosters sustainable, accessible, and inclusive work to support the progress of our colleagues, customers and the community."
WELCOME TO BMO PLACE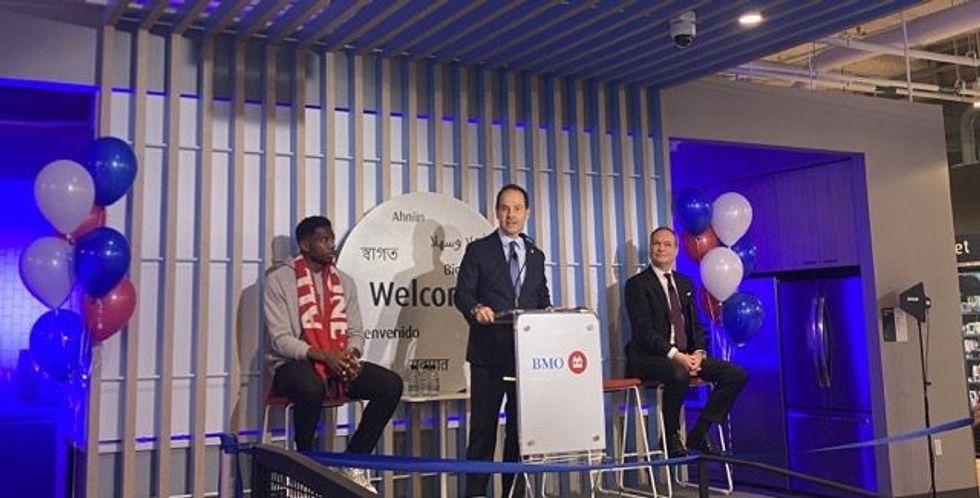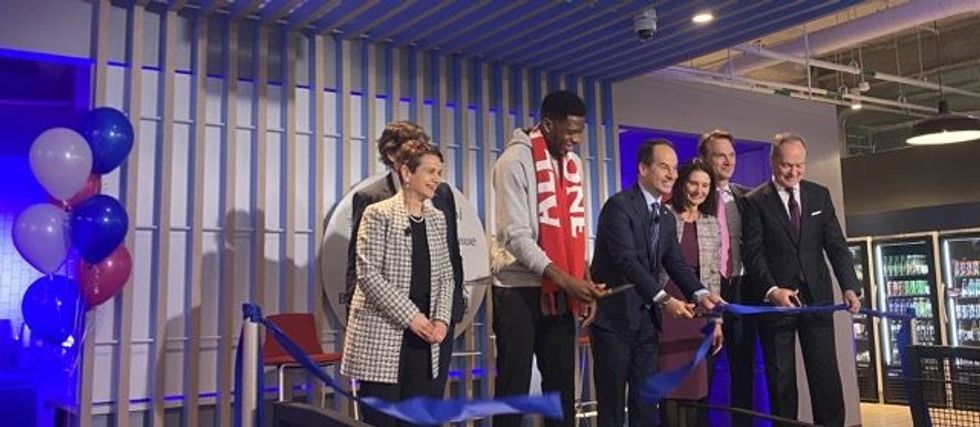 ATRIUM AND OFFICE SPACE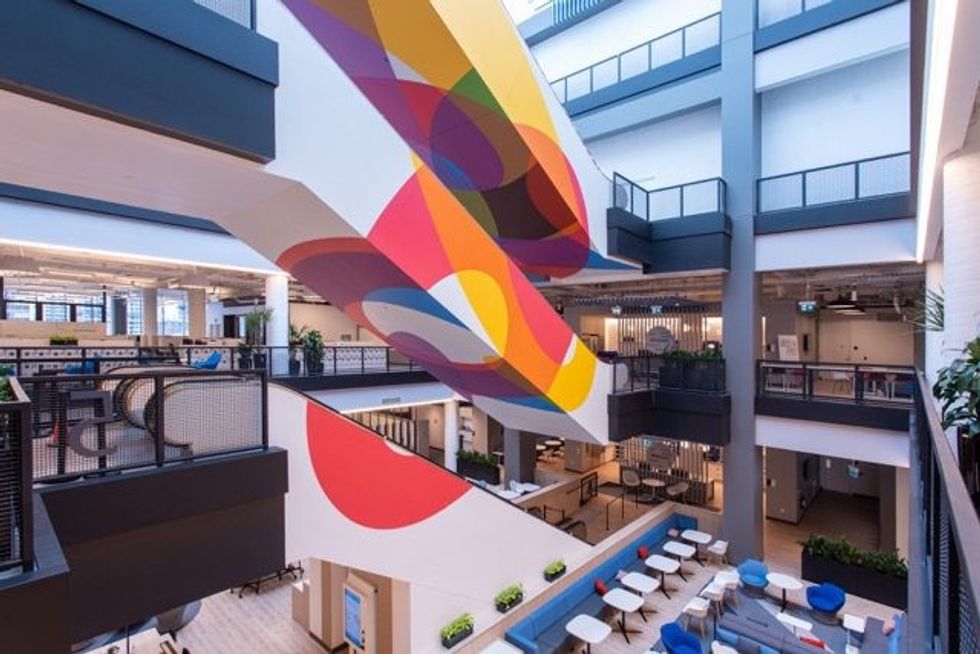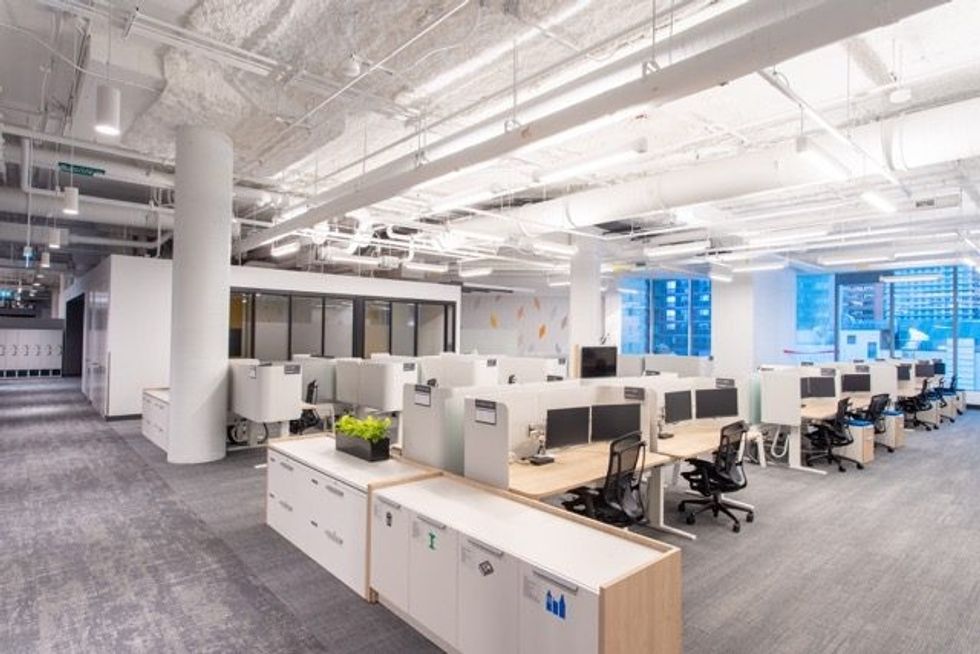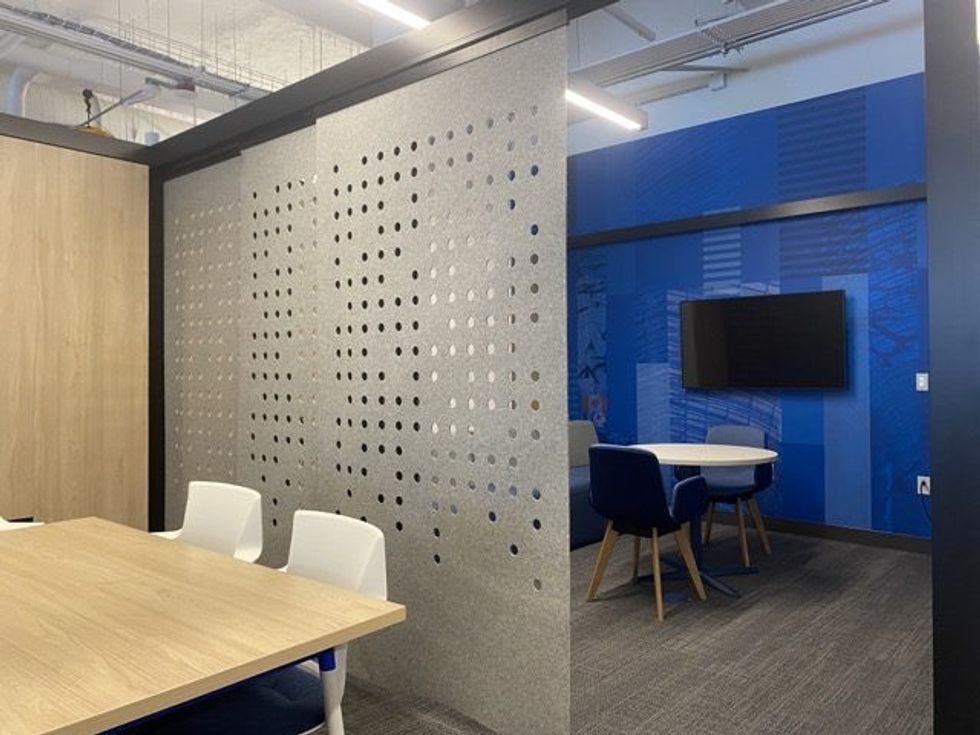 WELLNESS CENTRE AND REC ROOM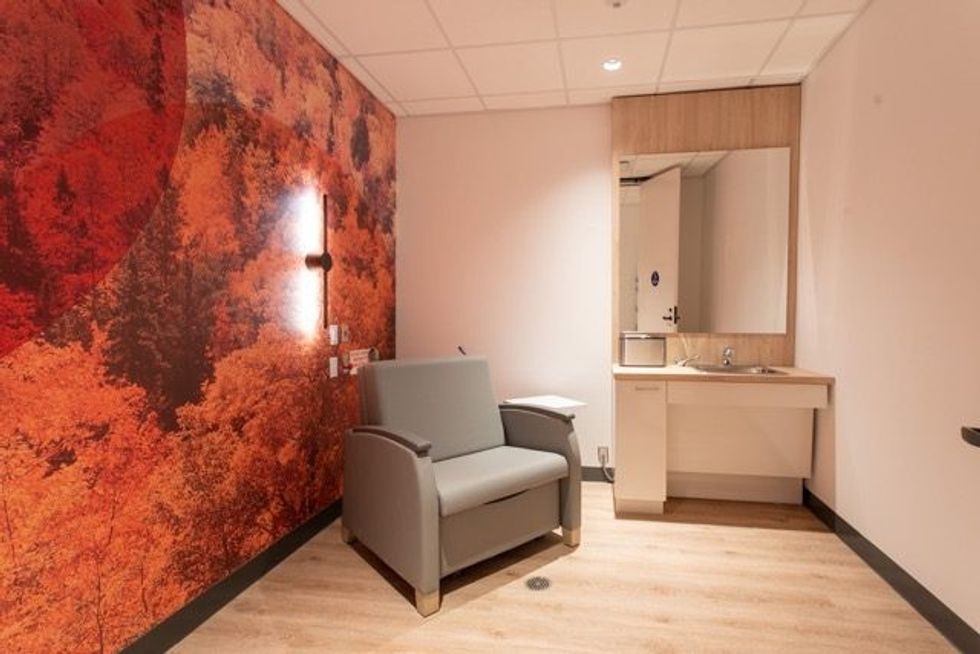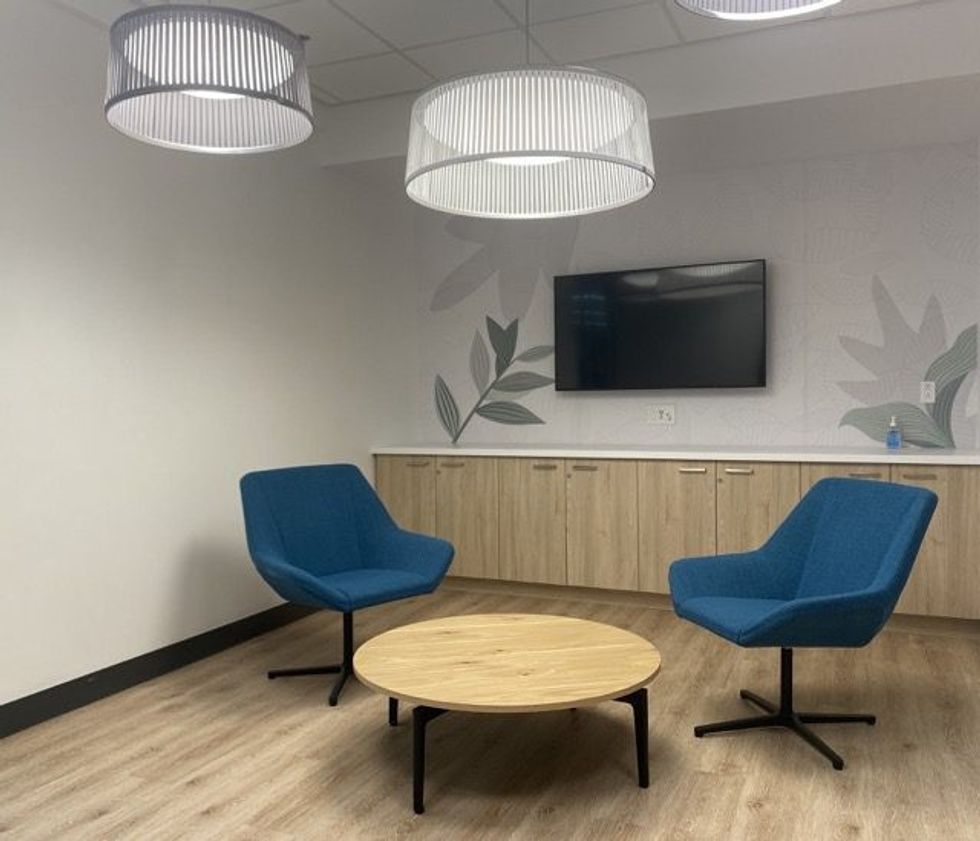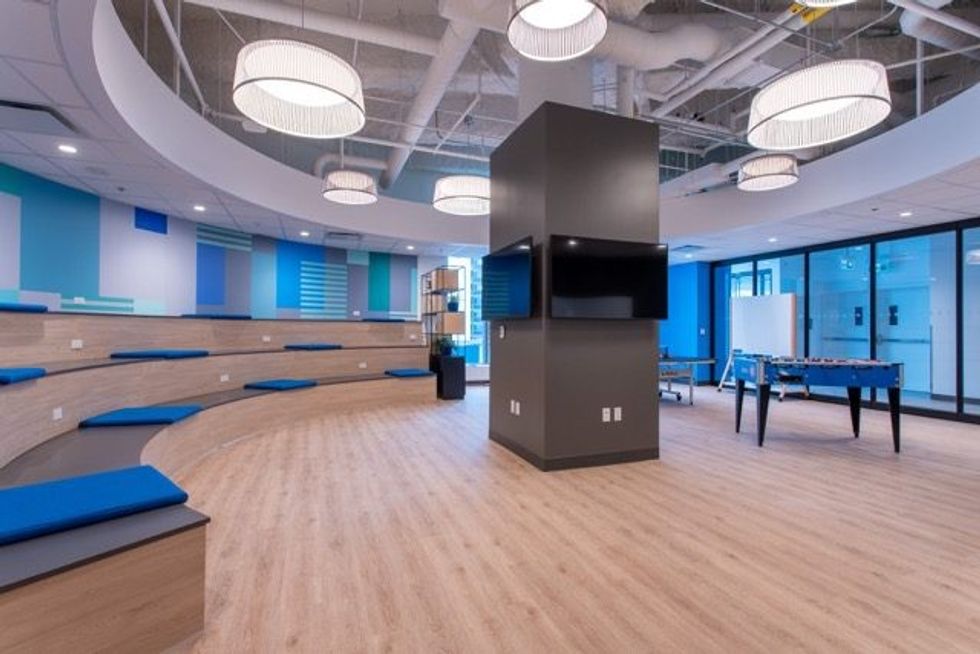 CONNECTION CAFE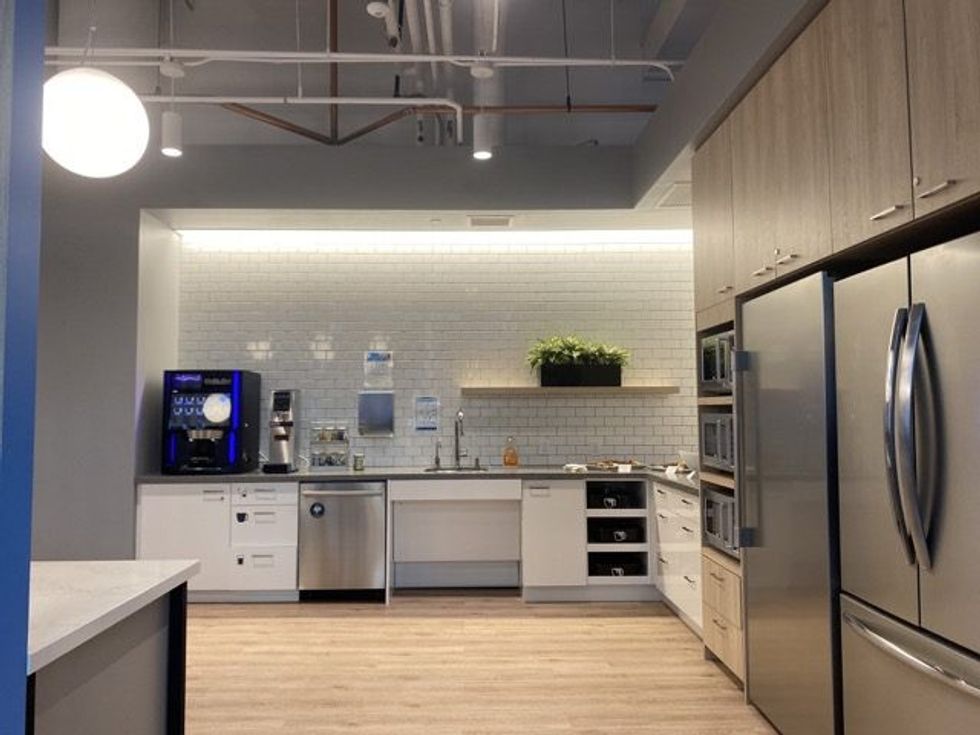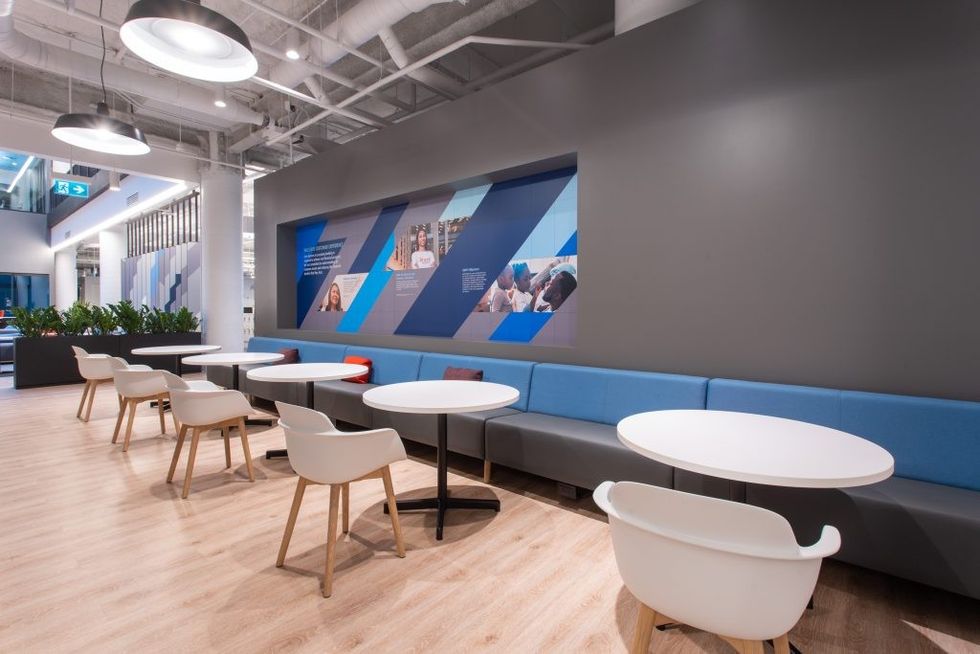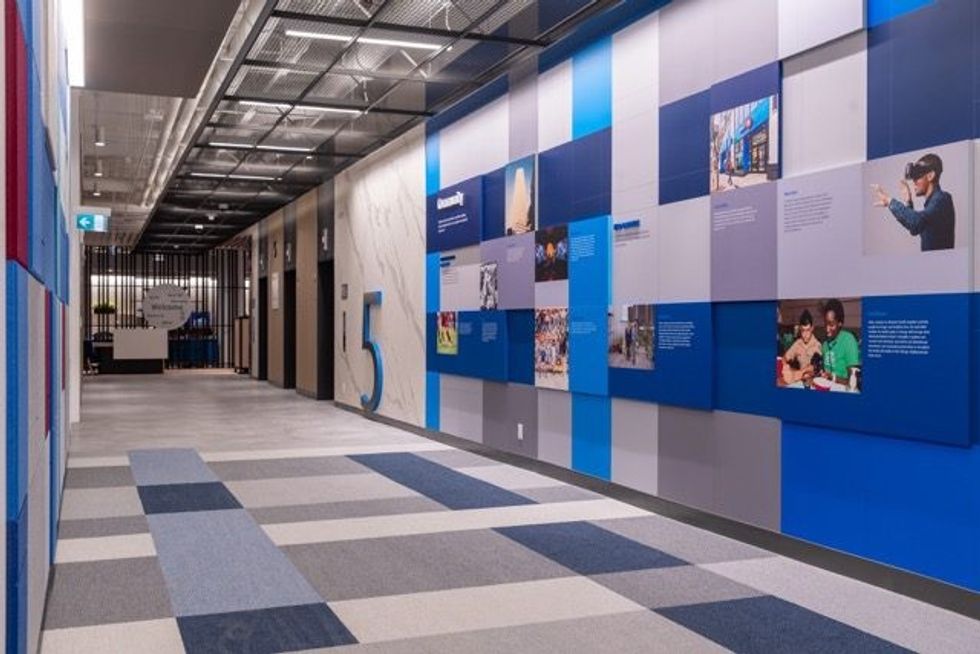 VIEWS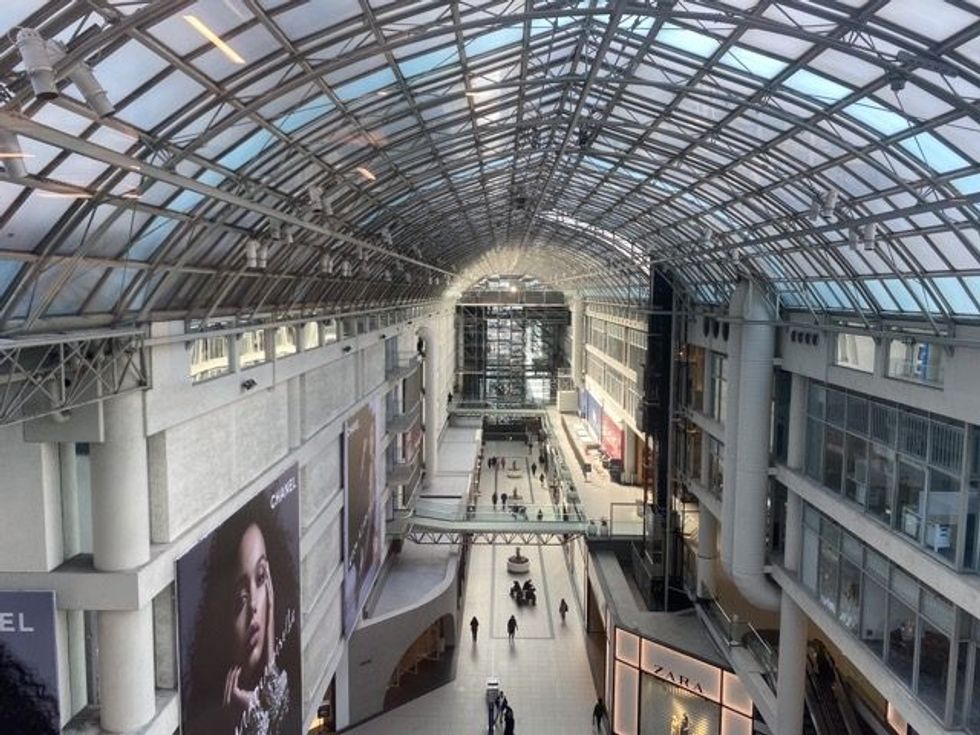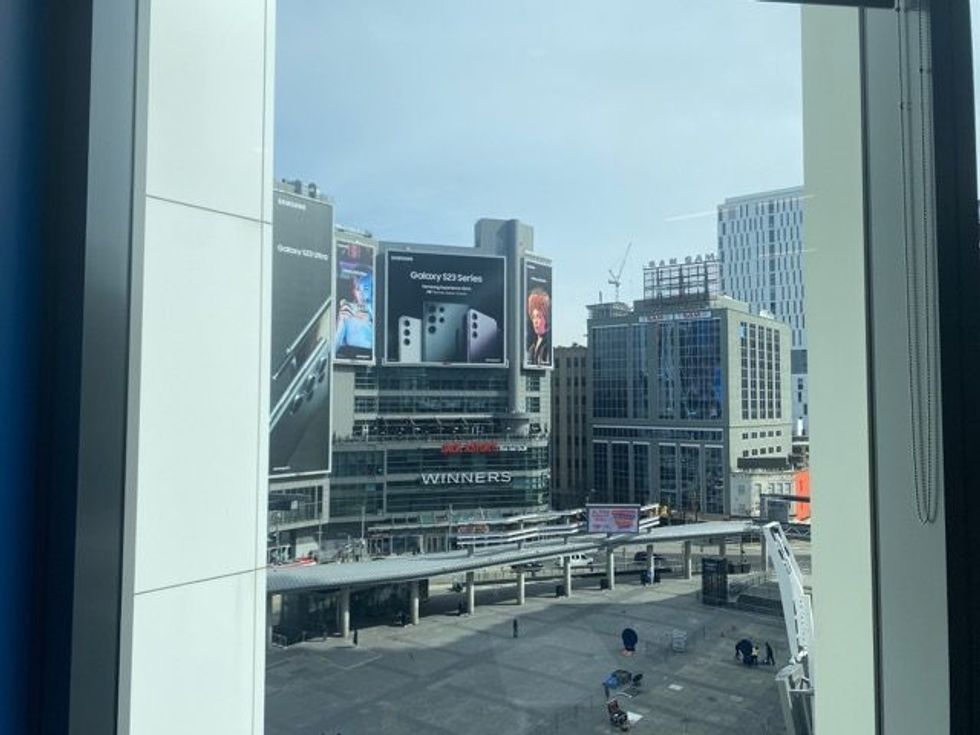 Office