The property where the late Barry and Honey Sherman's North York mansion used to stand has sold for $4.25 million.
As first reported by The Star, the property, which is located at Fifty Old Colony Road, was sold as a building lot after the Sherman family tore the home down last year.
---
READ: Barry And Honey Sherman's North York Home Set To Be Demolished
Documents filed with the provincial land registry show the Sherman home was sold in late August; however, as the Star reported, an agreement was made between the Sherman estate trustees and the buyer -- who is an unnamed 28-year-old woman -- to "suppress" the true sale price.
As per the Star, a nominal value of $2 was recorded on the transfer document, which can be done if both parties agree to it and if the buyer pays the land transfer tax upfront before the deal closes. As was the case in this sale, with both parties agreeing to suppress the purchase price.
However, the Star said it was able to obtain the sale price of $4.25 million after calling the province's land transfer tax section, which keeps all sale prices on record.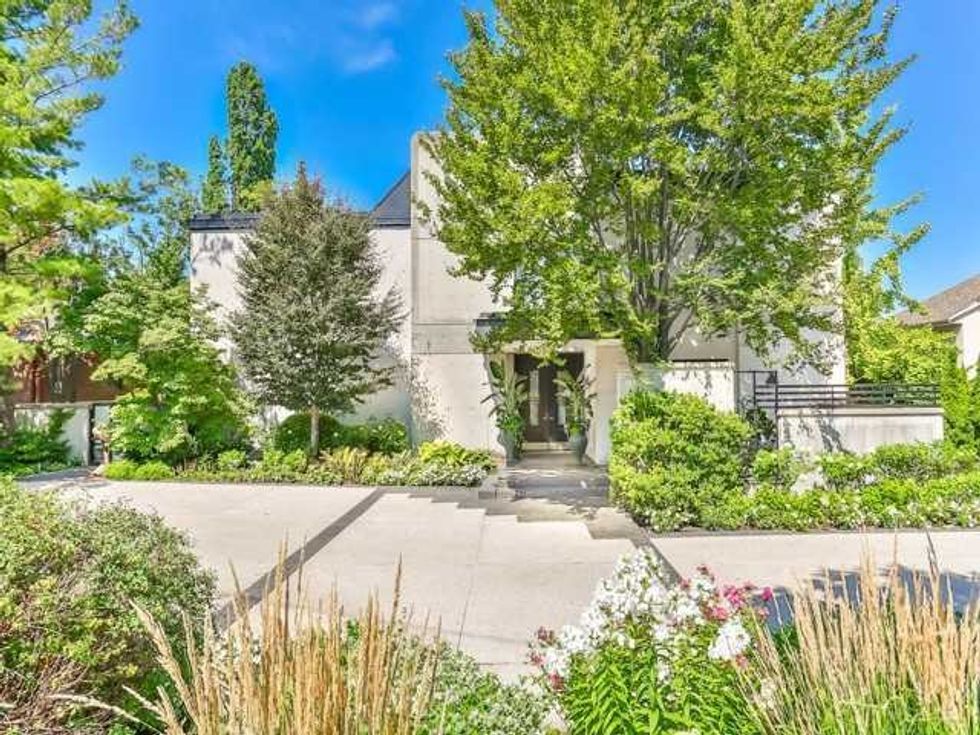 The Sherman home at 50 Old Colony Road prior to being demolished/Zolo
In the spring of 2019, the North York City Council approved a request to have the Sherman home demolished, after a demolition permit for 50 Old Colony Road was submitted by a family representative on February 11, 2019.
The Sherman couple was found dead in the lower pool area of their North York mansion on December 15, 2017. At the time of their death, the couple was in the midst of selling their home, and their bodies were found by a real estate agent that was showing the home to prospective buyers.
Due to no signs of forced entry, police initially suspected a murder-suicide. However, after hiring their own investigators, the Sherman family concluded that the Shermans were murdered. Toronto police officially ruled the deaths as a double homicide in late January 2018.
Now, nearly three years after their death, police have yet to make an arrest in connection to the couple's murder. Toronto police say they are continuing to investigate the murders.
According to the Star, police have identified "numerous" persons of interest during the investigation but say they lack the evidence to lay criminal charges.
Barry was the founder and CEO of the pharmaceutical manufacturer Apotex. His wife Honey was a well-known philanthropist.
Real Estate News