Imagine having a realtor that can sell your home, build you a new one and then help you design and decorate it.
Natasha Penzo-McIntosh is such a realtor. As a key member of her mother's Debbie Penzo Real Estate Team and the co-founder of Urban Blueprint with her brother Luca, Penzo-McIntosh provides both the transactional expertise of a realtor and the building and design resources of a developer.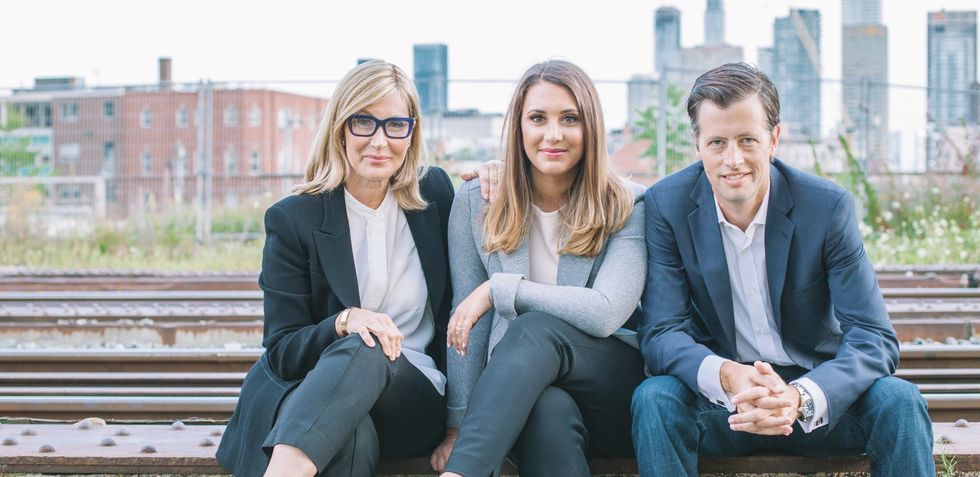 Meet the Debbie Penzo Real Estate Team: Debbie Penzo (left) Natasha Penzo-McIntosh (centre) and Graeme McIntosh (right).
For over seven years, Penzo-McIntosh also worked in marketing and public relations, so when clients hire her and her teams, they get a holistic knowledge of all kinds of residential services necessary for creating and selling a home.
Marie Kondo-ing spaces is her passion both personally and professionally, so if the idea of staging a home for sale isn't giving you joy, she's the perfect person to help make the task less daunting.
Where Do I Start When It Comes To Home Staging?
The two biggest questions we get when talking to potential clients is, "How much is my home worth?" and "What differs you from other agents?"
One of the things that we think is really important and sets us apart from other agents is providing clients with a very detailed checklist regarding what they have to do to prepare their home for sale. What we do is we go through their home room by room with them and pinpoint any flaws that need to be fixed before the house goes on the market.
These are things like cracked windows, dirty walls that need to be repainted and any signs of water damage or deterioration that need to be repaired. Another thing that's really important is having clean windows, this goes a long way in terms of photography. You really want to make sure all the bells and whistles are truly focused on.
Beyond going through that checklist with our clients, we think that refreshing the basics is also important. Think about your favourite hotel room and all the little things that make it perfect. Things like fresh bedding, ensuring pillows are fluffed and pops of colour on a throw pillow or blanket make the room more inviting. These small touches are an easy way to add great staging.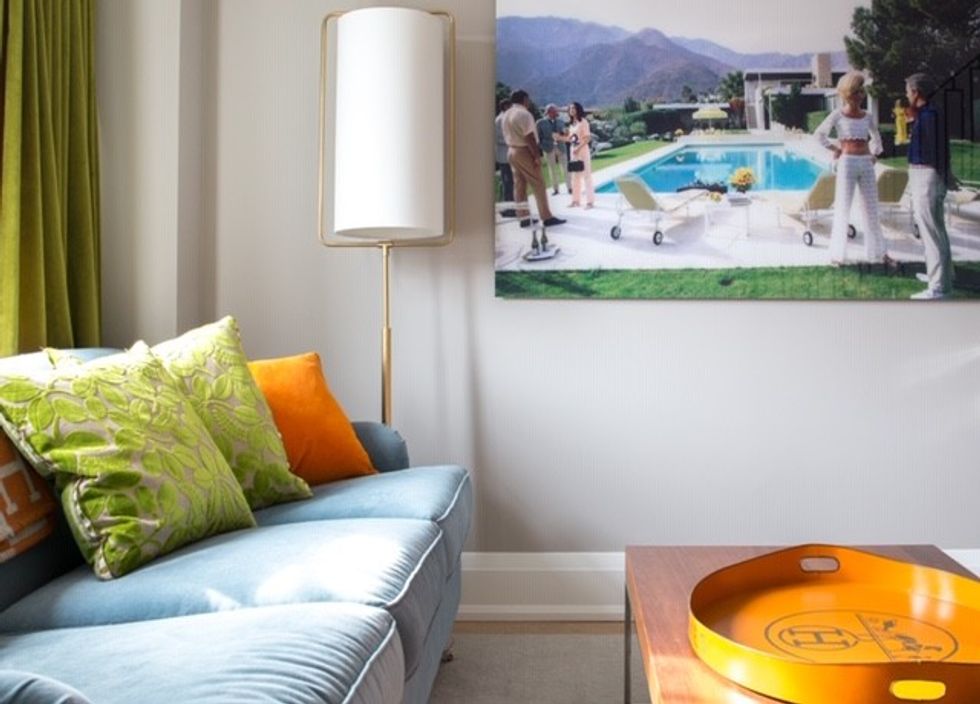 Photo by Salina Kassam.
We also recommend that our clients try to eliminate off-season items from their home. For example, if they're listing in the summer, but they have all their winter clothing stored somewhere in their home then we recommend getting a storage unit or finding somewhere else to store those items to make their home as clutter-free as possible.
All those details can seem overwhelming, but if you work with our team we get very involved, so you don't ever have to feel like you're doing this all by yourself. Work with a great realtor who's also involved in the staging and they'll be able to take the pressure off. As realtors, we like to be there and support our clients every step of the way. We will direct them to get rid of those old products in the bathroom or take away those old rags. We help them make sure their cabinetry is very streamlined and their house looks very organized while checking in a few days before we put the house on the market.
Don't be afraid to bring things in as well. We'll often times bring in succulents, orchids or even artificial flowers. Branches also work as flowers die, so if you have a home that may not sell as quickly it's good to have something that lasts longer but can still beautify the home.
Even scents make a big difference as long as they're not too overpowering. Having a beautiful candle or essential oil can really trigger a person to have a nice experience walking through the home and can even make them want to stay longer. Using an interesting paint colour in a closet or bathroom can also get people to give the space another glance. Speaking of the bathroom, cleaning the tile grout in your shower can actually be done yourself. Grab a toothbrush and scrub the spaces in your tile and that can be a fun weekend project that makes a big difference.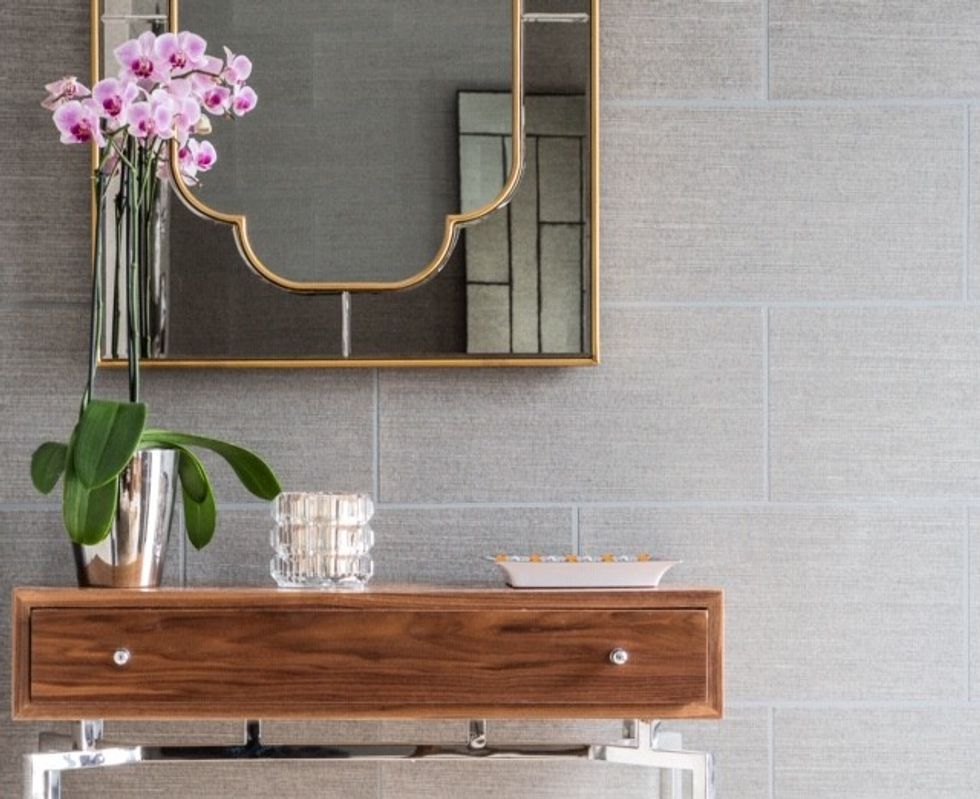 Photo by Salina Kassam.
There are many aspects of staging that sellers underestimate, but should be a top priority. The first thing is to make sure your door handle is functioning properly. I can't tell you the number of times I've shown a home where the doorbell wasn't working or the potential buyer struggled with the door handle. This is very frustrating, so please make sure your door and associated hardware, like your keys, are working. People also overlook lighting. Make sure all your bulbs are working and replace your fluorescent bulbs with lighting that's more inviting.
Our general philosophy when staging at Urban Blueprint is to pare things back. If furniture is blocking the flow of the space, we'd rather take that out and focus on items that will enhance the space. Most buyers actually focus more on furniture and decor rather than the actual space itself, which is why staging is such an important aspect of selling a home.
---

Do you have a real estate question? Let us know on Twitter, Facebook or via email at info@storeys.com
Ask An Agent