Ask An Agent
Ask An Agent: Can You Back Out Of A Signed Buyer's Agreement?
Nasma Ali is the founder of One Group Real Estate and a sales representative for Sage Real Estate Ltd.
A trilingual mom of three in the top one per cent of all real estate agents in Toronto, and ranked 22nd in Canada for Keller Williams Advantage Realty, Ali's best known on the Toronto real estate scene for her presence on Instagram where she shares her real estate journey with over 7,000 followers.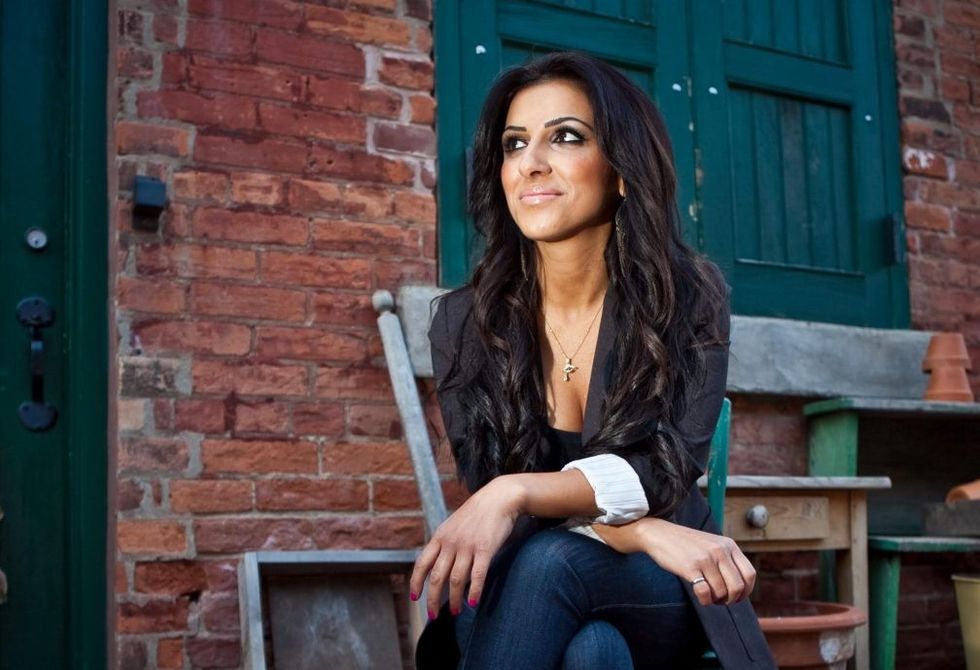 Prior to real estate Ali studied to be a computer engineer and is a certified negotiation expert. Her attention to detail, problem-solving skills and analytical thinking make her the perfect person to have in your corner when it comes to explaining contracts and paperwork.
As someone who measures her success according to her client's satisfaction and believes in building long-lasting relationships, no one has second thoughts about working with her, but the same can't be said for all realtors. So, what happens when you're working with someone who does make you think twice? Ali shares her perspective.
If you've signed a buyer's agreement, but are having second thoughts,  can you back out of the agreement and how do you go about it?
First of all,  a buyers' agreement or buyer representation agreement (BRA) is a signed agreement that says a realtor will work in your best interest to find you a home for a specified length of time. You can set its expiry for any date, but if the date exceeds six months, the client must initial the document to acknowledge the extension. Usually, you never see those initials because a buyer's agreement is rarely set for longer than six months. Until the agreement expires, the agent is entitled to the commission on all home purchases made during that period.
Once the time period on the buyer's agreement expires, there's what's called a holdover period. It usually lasts anywhere between 30 and 90 days. During the holdover period, the client cannot purchase a home shown to him by the agent on the expired buyer's agreement without that agent also being entitled to that commission.
Buyers agreements can also be contained to a specific geographic region. The region can be as large as a province or as small as a neighbourhood. Bottom line, a buyer's agreement is a contract, so it's not supposed to be easy to get out of.
Speaking from personal experience, I know some agents might hold you hostage with a buyer's agreement I've had clients come to me and say, "I can't get out of this agreement, the agent refuses to cancel it."
If that's the case,  the next step is to talk to the broker of record.  Agents are, technically, representatives of their brokerages and buyers are clients of the brokerage. If you explain the situation to the broker of record and they are reasonable, they will most likely cancel the agreement. Nobody wants to force anyone to work with them against their will.
There are cases where agents and their brokerages refuse to cancel a buyer's agreement out of spite. They know the buyer won't do business with them, but they also know that the moment the buyer purchases a house with another realtor, they will be entitled to commission from that sale. In that scenario, they will approach the other agent to get their commission.
Sometimes it can be very petty. I'm not trying to put agents in a bad light, I'm just saying it can happen. I know of a case where it actually did happen. In that case, it was a seller's agreement. Neither the agent nor the brokerage would cancel it so the seller rented the home out for a year. They were up against a wall but waited until the seller's agreement ran out before selling.
Personally, if my client came to me and wanted out of their buyer's agreement, I'd cancel it. Why would I want to work with someone who doesn't want to work with me? It doesn't make sense.
If both your agent and your brokerage refuse to let you out of a buyer's agreement, that's when you should approach the Real Estate Council of Ontario [RECO]. You can file a complaint, ask them to investigate or ask them to arrange for a mediator. This can save you from having to go to court or get a lawyer.
It's also very important that the client understands what they are signing when they sign a buyer's agreement.
I know of another situation where someone signed a buyer's agreement for a lease. Instead of 2.5 per cent commission, the agent was entitled to half a month's rent. A few months after the agent got them a rental unit, they worked with another agent and bought a home.
What they didn't know — since they didn't read the leasing agreement or it wasn't properly explained to them — was that they had signed a leasing agreement and a buyer's agreement, which meant the leasing agent was also entitled to the 2.5 per cent commission earned from that home purchase.
Make sure that doesn't happen to you. Pay attention to what your agent has filled in on a buyer's agreement, ask a lot of questions and get your agent to explain the agreement to you in the simplest terms.
---

Do you have a real estate question? Let us know on Twitter, Facebook or via email at [email protected]