Commercial
A Look Inside Amazon's New Downtown Toronto Office
As employees continue their return to in-person working, Amazon is laying down even more roots in Toronto with a brand new downtown office space.
The company's newest workspace, dubbed YYZ18, is now their third Tech Hub office in Toronto. Located across eight floors inside 18 York Street, the new office takes up an impressive 130,000 sq. ft and is home to teams working on everything from Amazon Music to Alexa to Prime Video.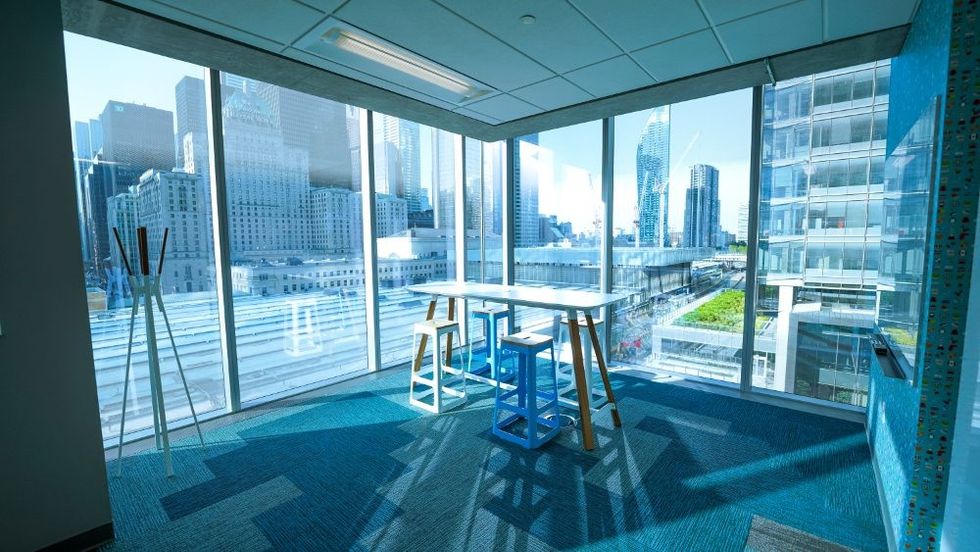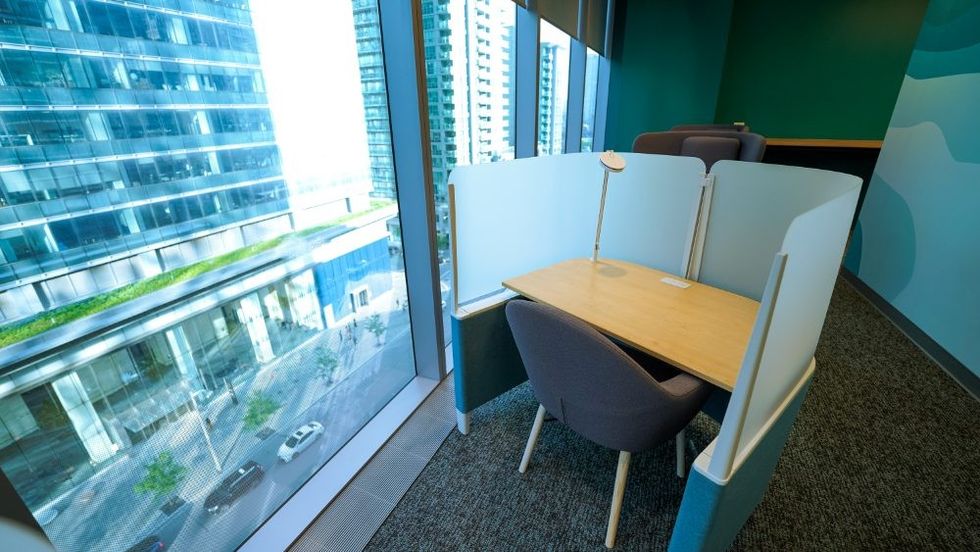 The office was designed with collaboration in mind, featuring everything from communal working areas to large meeting spaces to cafés where employees can gather for a coffee or meal. But for employees looking for a little more privacy, there are also smaller phone and meeting rooms, as well as cubicles with privacy screens.
And with the office being downtown, it offers employees some pretty spectacular views through the building's floor-to-ceiling windows.
READ: Innovation With a View: Inside Microsoft's New Canadian Headquarters
The design team behind the Southcore Financial Centre — the building where the office is located — placed a large emphasis on sustainability when crafting the tower. Eco-friendly infrastructure like a rainwater collection system, an advanced waste management program, and an automatic shade system all offer opportunities to reduce the building's carbon footprint.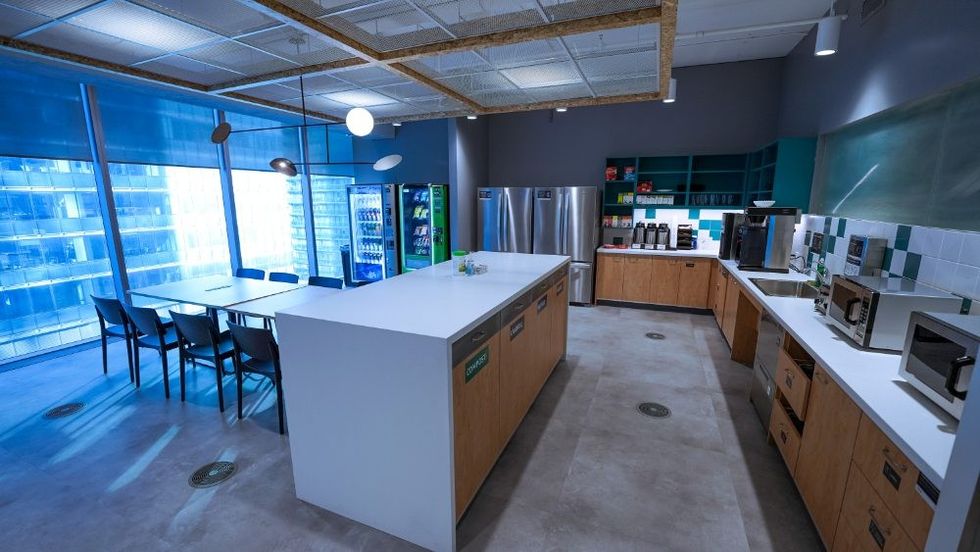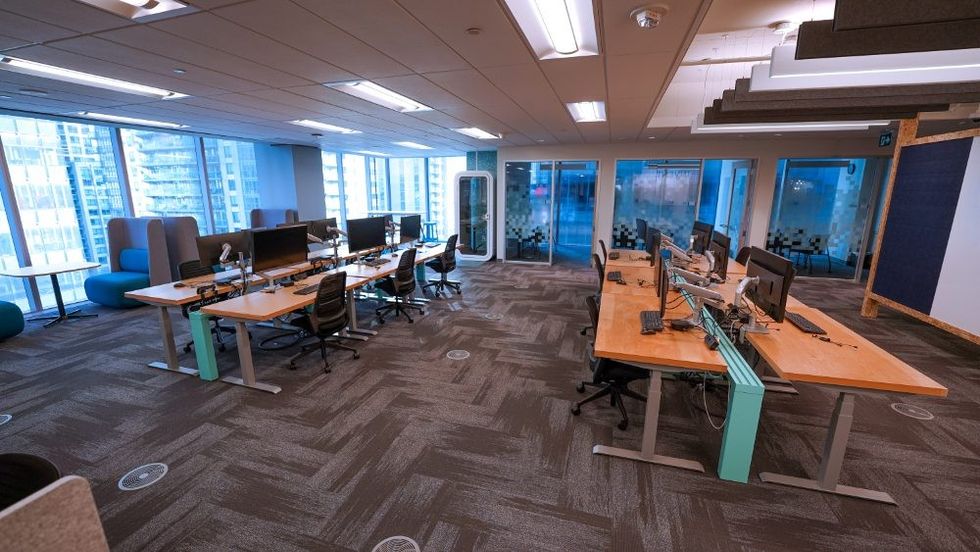 Out on the building's third-floor terrace, there are five bee hives helping to pollinate all of the native species used in the building's landscaping. The third-floor subroofs are also home to an urban forest, and the second-floor courtyard has been transformed into an urban park, bringing even more green space to downtown.
Although an already impressive addition to Toronto's office spaces, this isn't the end for Amazon. Even as some offices are downsizing their physical presence, Amazon is planning to keep growing with an additional three floors and 75,000 sq. ft of space set to open next year inside the 18 York Street location.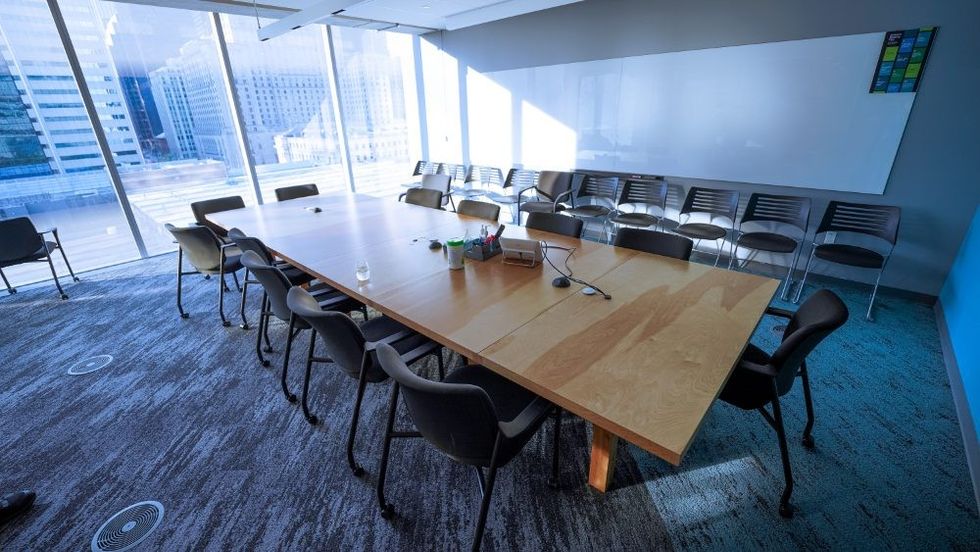 The now three Amazon Toronto offices are already home to more than 2,000 employees, but with hundreds of jobs currently accepting applications, that number will only continue to grow.