Real Estate News
Defining Neighbourhoods: The Top Canadian High-Rise Developers in 2021
The results are in and Menkes has been named at the front of the list for top high-rise developers in Canada.
Greater Toronto Area pre-construction sales experienced one of the hottest years ever in 2021 — according to data released by the Building Industry and Land Development Association (BILD) and Altus Group, a total of 32,919 units traded hands last year — just 127 transactions shy of the all-time record set in 2017.
Menkes, based in Toronto, had stiff local competition, as only one developer in the top ten, Concord Pacific (Vancouver), isn't located in the GTA.
And, while, the entire country seems beset by a lack of supply, these builders are certainly doing their part to grow the number of available units. (Despite these numbers, Canada remains woefully off track to produce enough homes to keep up with demand.)
In case you're curious who is pumping out the most pre-construction units in the country, below is the list of 2021 leaders.
Canada's Top-10 High-Rise Developers
| | | |
| --- | --- | --- |
| Menkes | 1736 | Toronto |
| CentreCourt Developments Inc. | 1606 | Toronto |
| Concord Pacific | 1290 | Vancouver |
| RioCan | 1279 | Toronto |
| QuadReal Property Group | 1145 | Toronto |
| Daniels Corporation | 1139 | Toronto |
| Fernbrook Homes | 1104 | Toronto |
| Urban Capital Property Group | 1058 | Toronto |
| Tridel | 980 | Toronto |
| Rogers Real Estate Development Limited | 976 | Toronto |
If you're wondering how these high-rise developers reached such, well, heights in terms of condo production, below is a breakdown of each of their most successful projects in the past 12 months.
Grand Festival Condos
The second phase of Menkes' Grand Festival condo project, a joint venture with QuadReal Property Group, was just named Canada's best-selling development in the country, an honour shared by the first phase in 2020. Located in the Vaughan Metropolitan Centre just north of Toronto, which is basically a brand new downtown, Grand Festival is certainly a crown jewel of the VMC.
55 Mercer Condos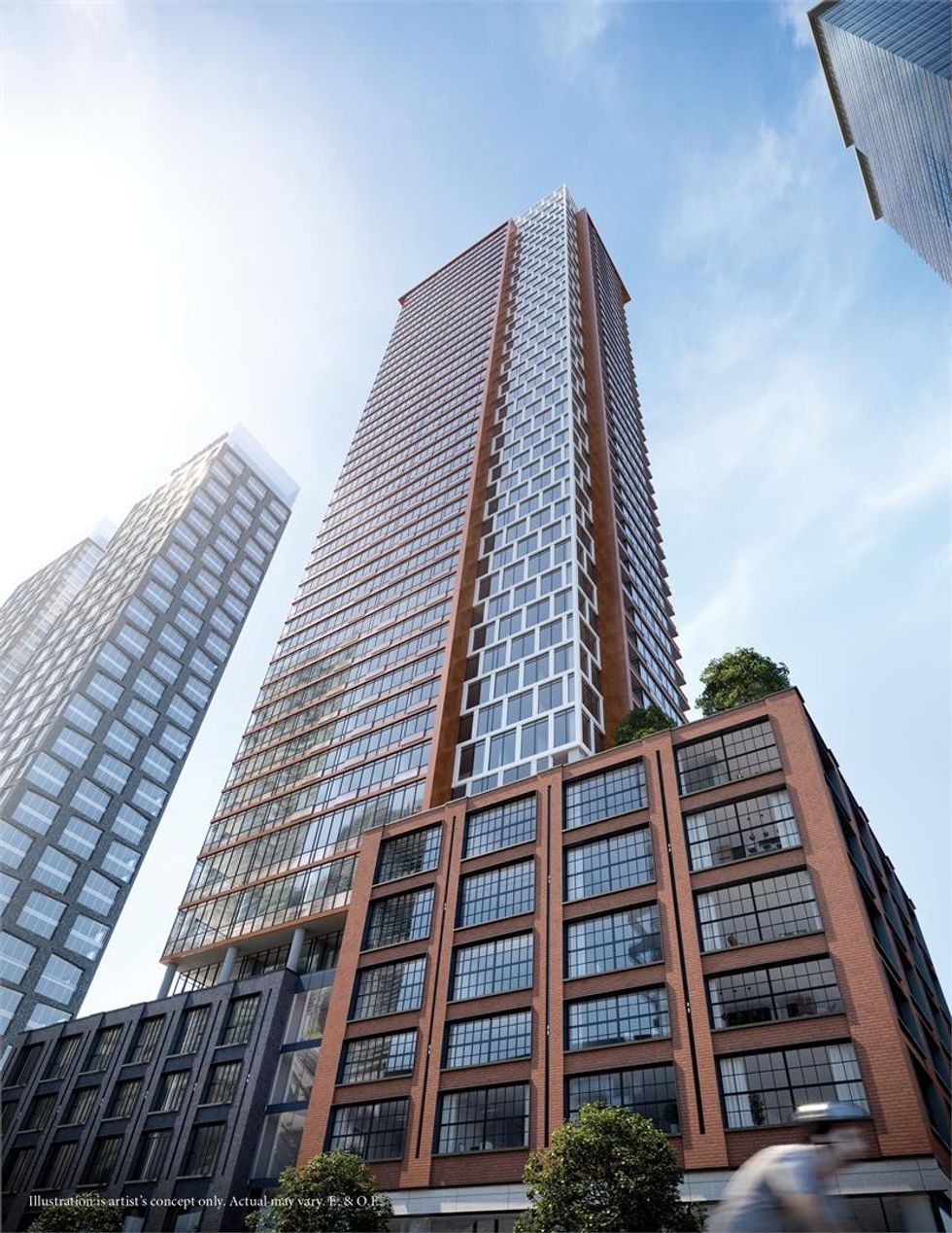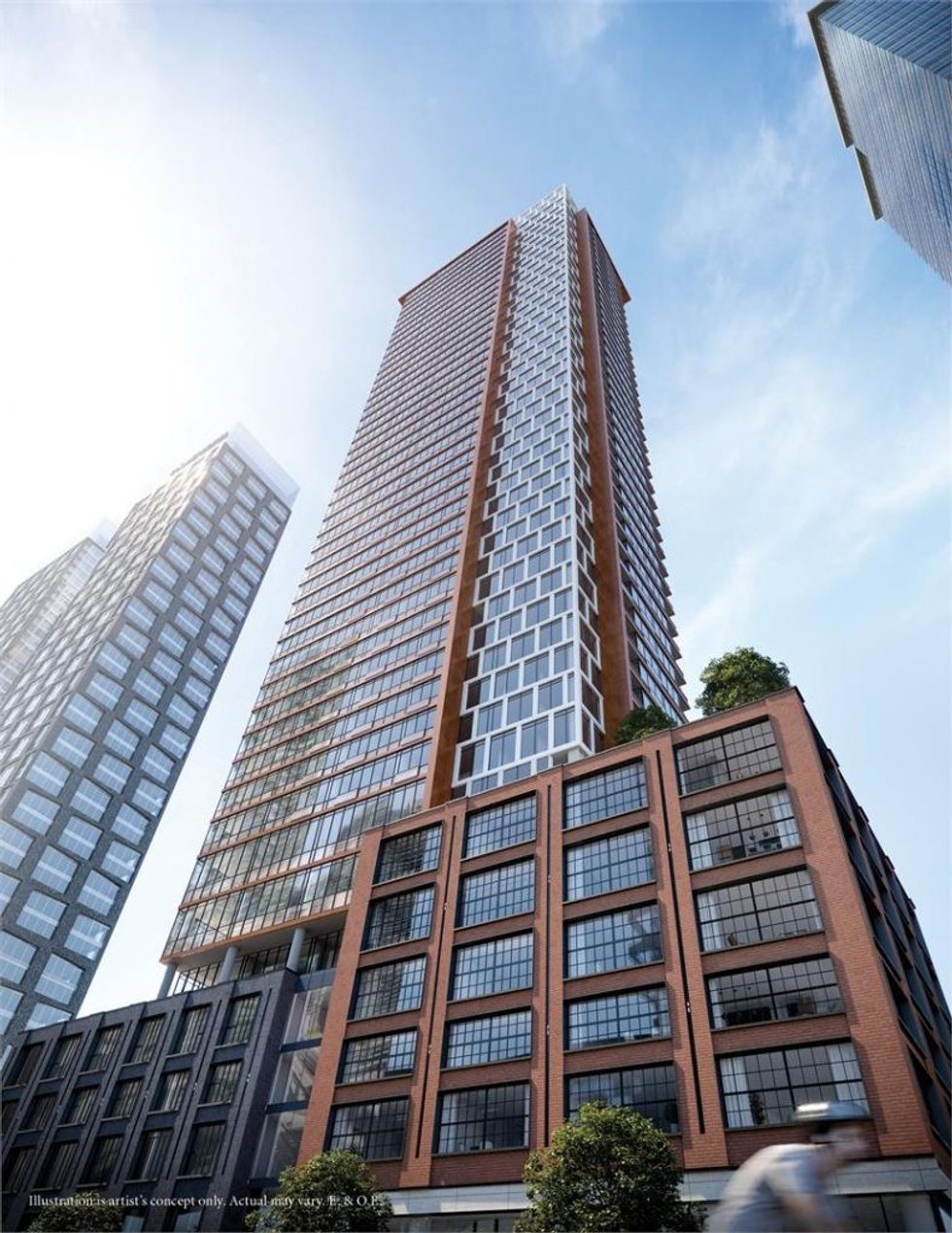 Located in the heart of downtown Toronto and just steps from Nobu, runner-up CentreCourt Developments' 55 Mercer Condos is certainly designed for the trendy neighbourhood with its spectacular design. At 47 storeys, it has secured its place among the heavyweights on Toronto's skyline, as its use of red and grey brick, natural stone, and glass and black metal frames are a complimentary contrast to the historical edifices surrounding it.
Avenue One
Concord Pacific's Avenue One is located in Southeast False Creek, one of Vancouver's most coveted neighbourhoods, and overlooks the ocean. Its tony finishes, however, are what set Avenue One apart from its neighbourhood counterparts. With one-, two-, and three-bedroom units, in addition to a townhome component, Avenue One was a hot draw in Vancouver.
Verge Condos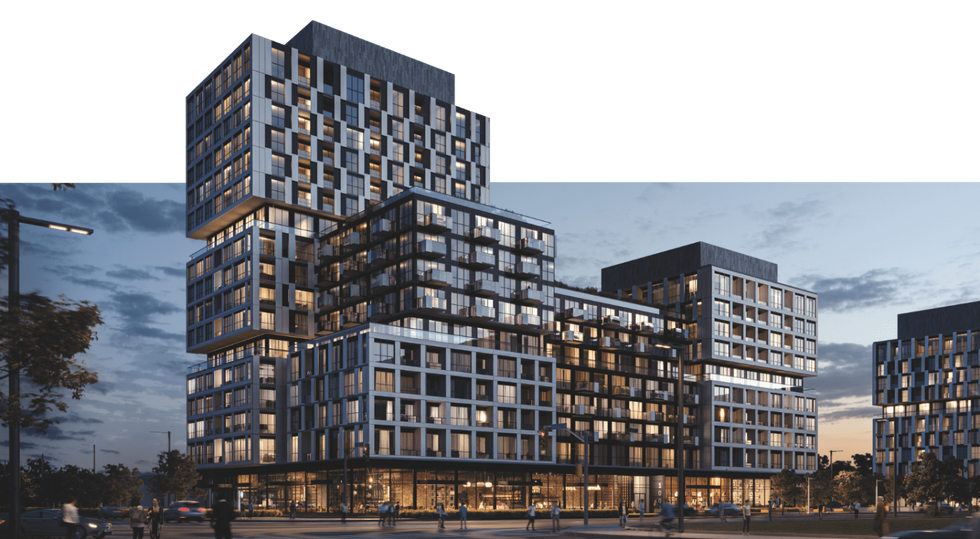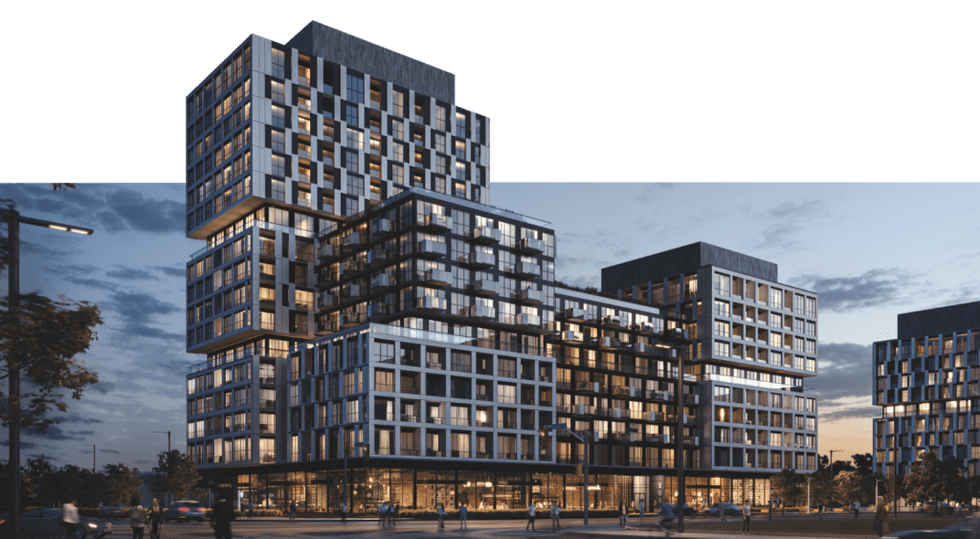 RioCan Living makes the list with good reason. Located just outside downtown Toronto in Etobicoke, the development is composed of 17- and 10-storey towers just steps away from Sherway Gardens, one of the GTA's top high-end shopping destinations, befitting of not only the interior finishes but the use of smart features, which include keyless door locks and thermostats, and more.
Festival Condos
This joint venture between QuadReal Property Group and Menkes — there's that name again — is a master-planned community spanning more than 100 acres and comprising several residential towers, including a 59-storey Vaughan Metropolitan Centre landmark. Located at Highway 7 and Jane, giving it easy highway access, the VMC's subway station also brings riders to Union Station in downtown Toronto in about 45 minutes.
Festival Tower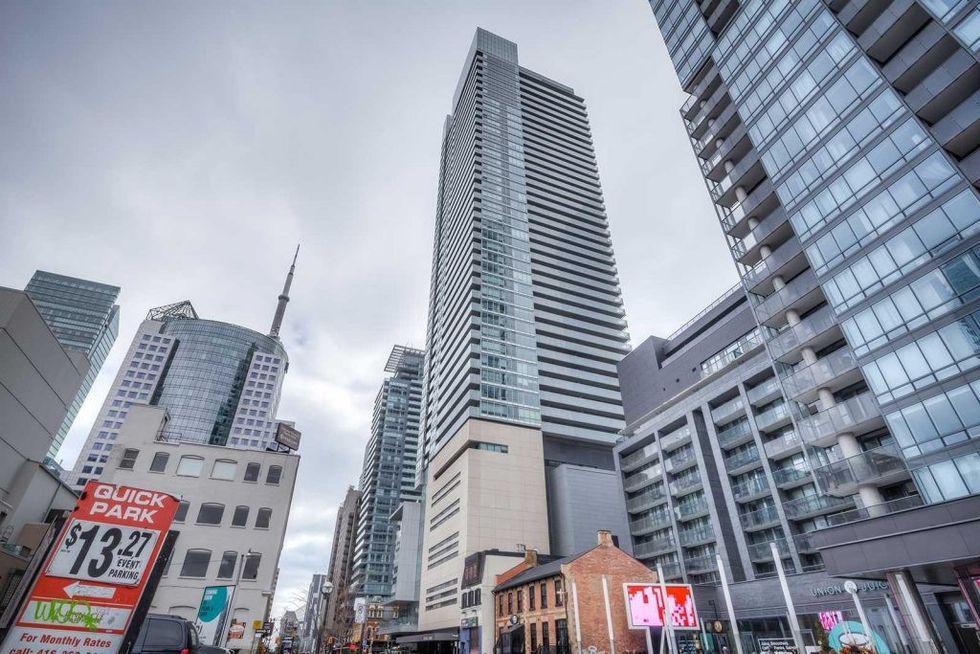 It is with the untimely passing of filmmaker Ivan Reitman, the director behind such titles as Ghostbusters and Stripes, that it's only fitting to include Daniels' collaboration with the famed Toronto-raised filmmaker whose family owned the parcel of land upon which the TIFF Bell Lightbox is built. Located on the corner of John and King St in Toronto's Entertainment District, Festival Tower — not to be confused with the Festival Condos in Vaughan — is in such hot demand that a two-balcony penthouse unit on the 45th floor sold for a whopping $2.5 million. The unit, in addition to offering quick and easy access to the Toronto International Film Festival, also has an unencumbered view of the city's landmark CN Tower and Skydome… er, Rogers Centre.
Pier 27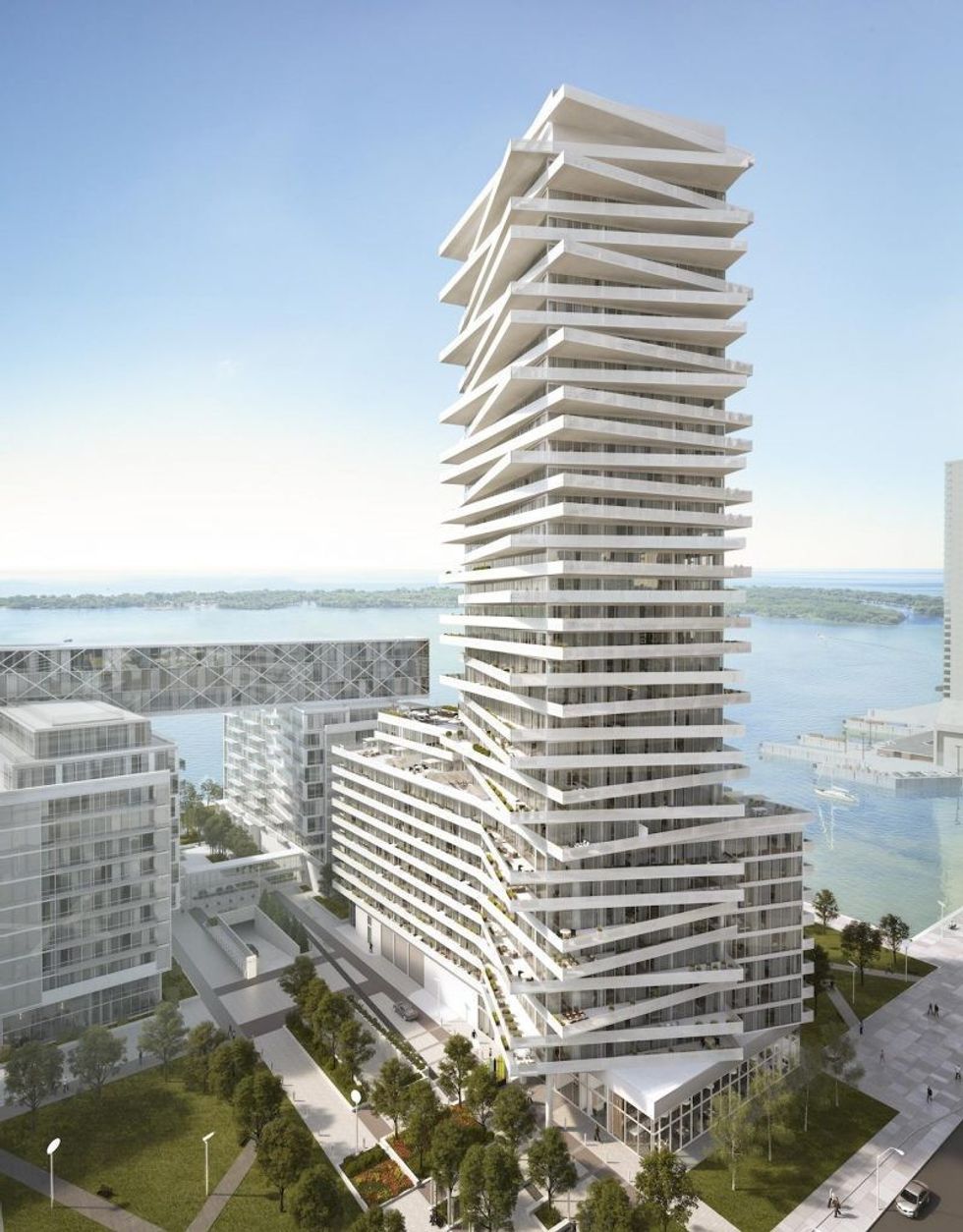 A sight to behold on Toronto's skyline, Pier 27, a joint venture between Fernbrook Homes and Cityzen Developments, is architecturally designed an intricate zigzagging pattern, distinguishing it from downtown Toronto's other high-rises. Moreover, the aptly named 35-storey tower on Queen's Quay E sits near the foot of Lake Ontario and overlooks both the scenic lake and Toronto Islands. On the cusp of the project's two-year registration anniversary, units at the sold-out development promise to remain coveted among end users and investors alike.
River City 3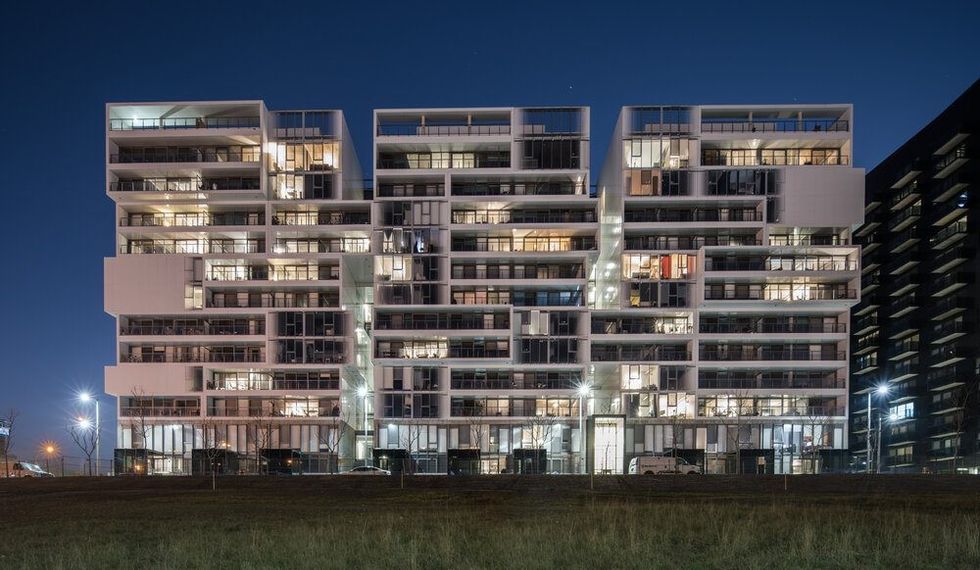 Urban Capital Property Group's River City 3 is a loft-style condo project located in the West Don Lands that was completed in 2019. The two-phase development incorporates daring exterior design from Saucier + Perrotte. The development juxtaposes a matte black design from the first phase with cantilevered white in the second. It is, therefore, unsurprising that the Ontario Association of Architects awarded RE3 a Design Excellence Award in 2020.
MRKT


Tridel is a perennial heavy-hitter condo developer and MRKT, its downtown Toronto condo development, is a testament why. Located at Dundas St W and Denison Ave in Chinatown above the award-winning Alexandra Park Community, MRKT fits into the existing neighbourhood seamlessly, but designed by CS&P Architects, its presence can't be missed.
M City Condos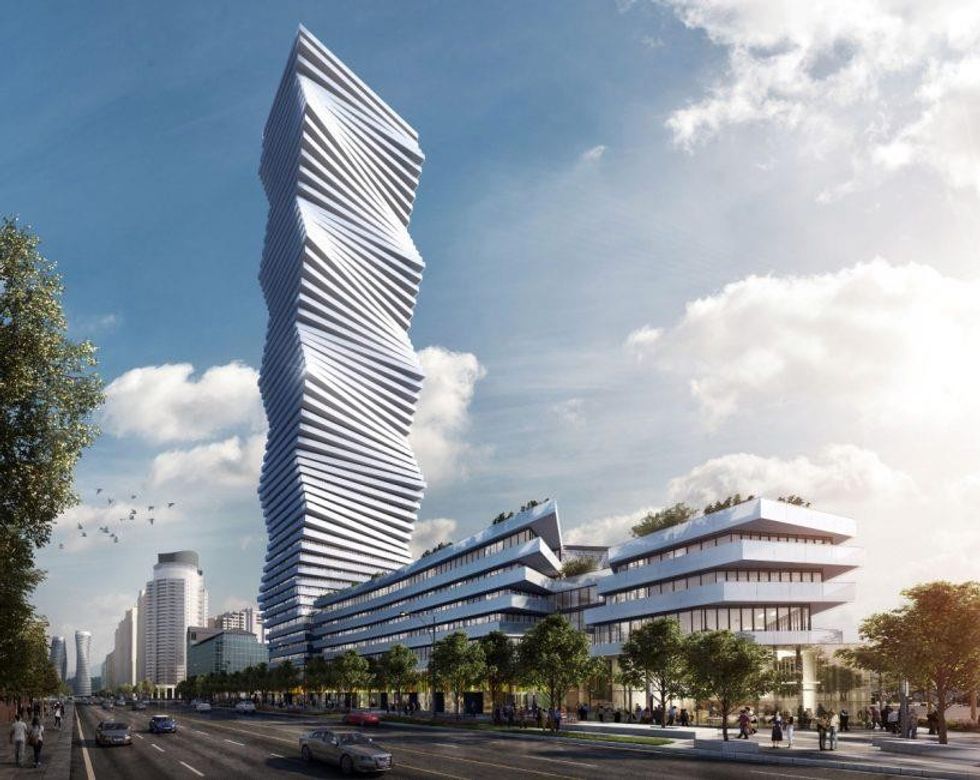 The master-planned community in Mississauga's city centre is a Rogers Real Estate Development Limited And Urban Capital Property Group joint venture that is single-handedly transforming the sprawling suburb's staid downtown into the place to be. As part of Mississauga's economic development plan, M City Condos comes at a development price tag of $1.5 billion, but with 6,000 residential suites, not only will commerce blossom, so too will entertainment choices. Mississauga has long been trying to redefine "going downtown" to mean a trip to its city centre, and now there's reason to.