While Toronto and the GTA are great places to purchase a home for some, rising real estate prices paired with a lack of spacious options have left many residents looking elsewhere to find their dream property. Thankfully, there are more affordable options in the province's real estate market than Toronto-area prices show.
And sure, Toronto's rental market is a great option for tenants right now, as average rents for a 1-bedroom have dropped 20% in 2020, but those looking to buy a home in Canada's largest city (and its surrounding areas) can expect rising prices in the new year, as the median price of a standard two-storey home in the GTA is expected to rise 7.5% next year, reaching an average price point of $1,185,800. So, for many hopeful homebuyers, areas beyond the GTA might be more appealing now than ever.
---
According to a new report from RE/MAX, there are four notable regions across Ontario currently offering friendlier average home prices than what you'll see in and around Toronto.
READ: Canadian Homes Sales Smashed Records in November: CREA
Although average prices may have surged upwards from what they were a year ago, RE/MAX says these cities continue to offer opportunities for first-time homebuyers. With interest rates at historical lows and consumer trends changing as people work from home, now could be a good time for first-time homebuyers to make that leap into the Ontario real estate market.
Below are four of Ontario's most affordable real estate markets right now, according to RE/MAX.
Windsor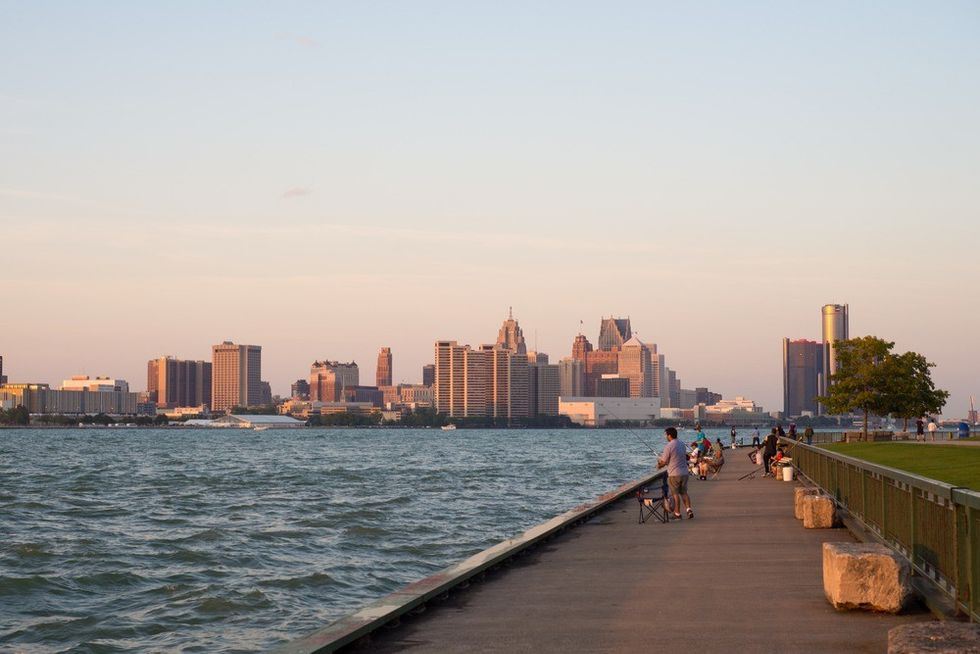 Windsor, ON
Notably one of the "hottest" real estate markets both provincially and nationwide currently is Windsor -- a municipality that RE/MAX says has long been ignored by homebuyers. But recently, Windsor has turned into a seller's market, with homeowners cashing in on the dramatic surge in prices.
The average price of homes sold in 2020 (based on January-October data) was a record $406,861, up 21% over 2019, according to the RE/MAX 2021 Housing Market Outlook Report.
Considering you can't even purchase a house or a condo in Toronto (or Vancouver for that matter), this market could be considered a steal for first-time homebuyers.
What's more, RE/MAX says Windsor is experiencing "rampant development, a population boom, and consumer and business interest," which is chalking the 'Automotive Capital of Canada' up to be the next major urban centre in Ontario.
Sudbury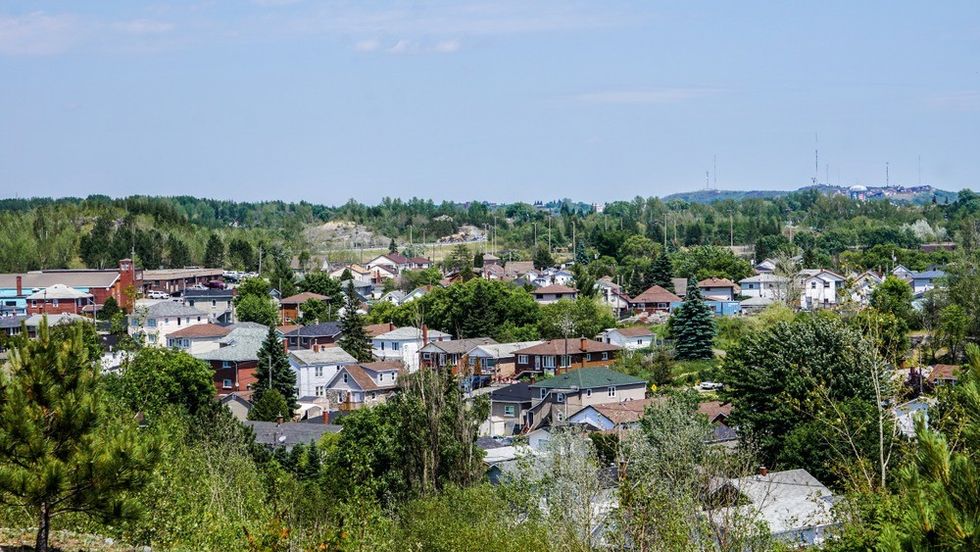 Sudbury, Ontario
Just over four hours north of Toronto you'll find Sudbury, a city that's witnessed "monumental" price gains over the past year. But for newcomers, especially from the big cities, average prices still remain a lot cheaper than in Ontario's large urban hubs.
The price of an average home sold in Sudbury in 2020 (January-October) reached $311,940, rising 9% over 2019 prices. Once again, RE/MAX says this dollar figure would buy you "very little" in nearly all of southern Ontario's red-hot cities.
With more development expected to occur in Northern Ontario amid the strengthening housing demand, there might not be a better buying opportunity in Sudbury than there is right now.
Thunder Bay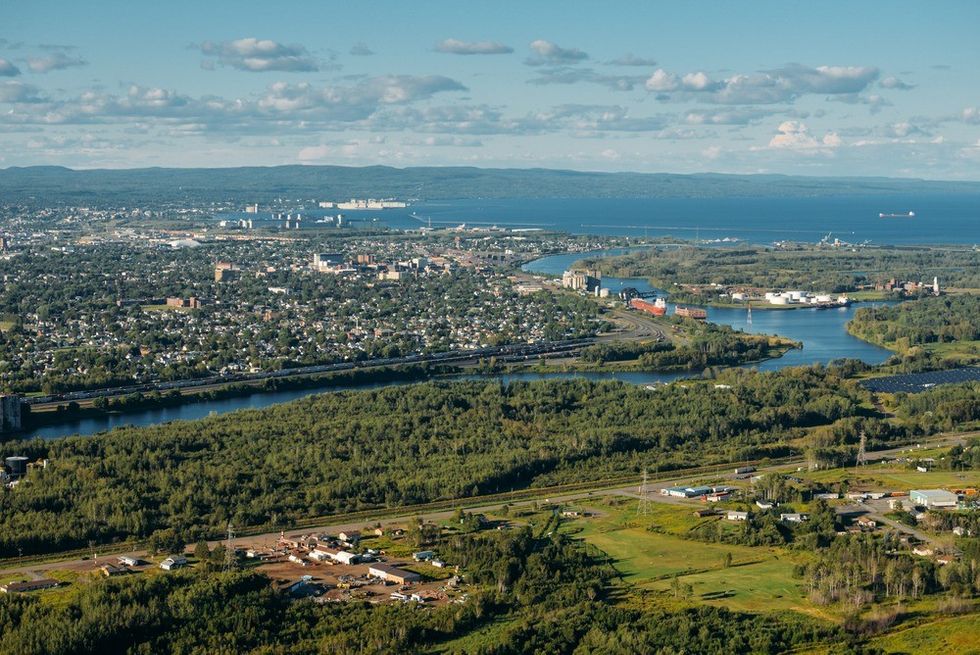 Thunder Bay
For years, Thunder Bay was ranked as Ontario's most affordable housing market. And now, in light of the pandemic, the northwestern Ontario town still remains a desirable destination for those looking to enter the real estate market -- whether as an investor or as an occupant.
In 2020, the average sale price for Thunder Bay homes rose 7.4% to $248,462 (January-October) compared to 2019's full-year figures.
And while Thunder Bay is quite a distance from Toronto - a 1 hour and 45-minute flight -- with more companies offering remote work freedom, living near the picturesque shores of Northern Lake Superior is suddenly within reach.
Kingston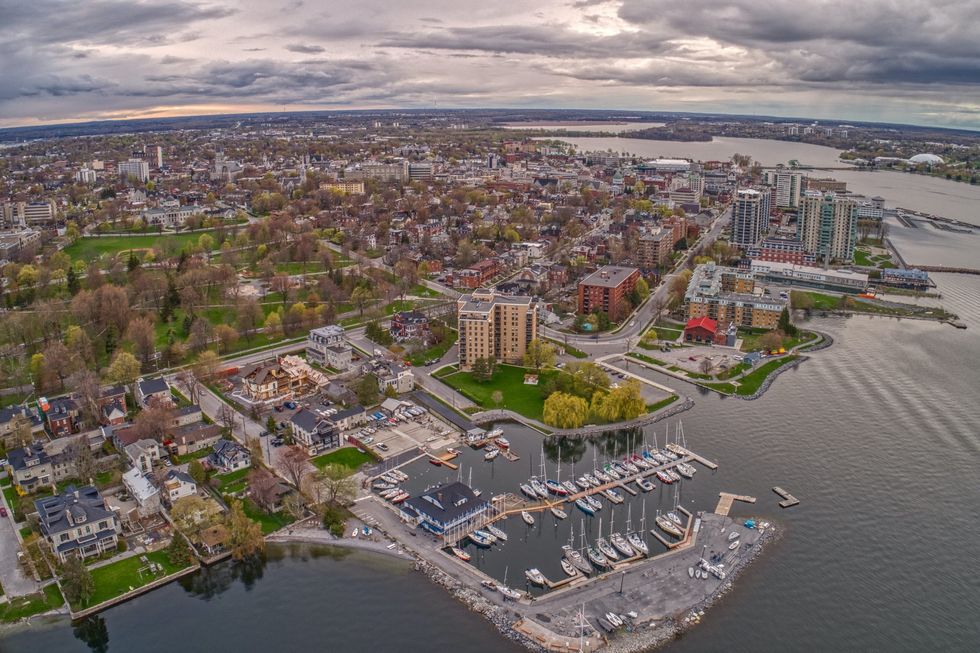 Kingston, Ontario
While Kingston has consistently ranked as one of the best places to retire in the country based on its affordability, access to health care, moderate weather, rich culture, diverse community, and low crime, it remains an appealing option for first-time homebuyers as well.
RE/MAX reported that Kingston's average residential sale price in 2020 (January-October) was $464,083, up 11% over 2019's average sale price, with much of this price creep linked to the spiking demand in the market.
With another 10% price increase forecasted for 2021, RE/MAX says first-time homebuyers who are looking at this market are advised to "jump in while they still can."
With no end to the pandemic in sight, those looking to branch off and buy a home that offers enough space to work, live, and play, looking beyond the confines of the GTA seems like a suitable option. Especially given that Toronto's average home prices are expected to keep climbing, and just outside Toronto proper, Durham is looking ahead to even higher projected jumps.
Real Estate News