---
Toronto's Leslieville neighbourhood is characterized by charming homes, trendy stores, and lush, tree-lined streets. Soon, it will also be home to the city's first net-zero mid-rise residential building.
Toronto City Council has approved a Zoning By-Law Amendment for 880 Eastern Avenue, which will allow for a new mixed-use development to replace auto body shop that currently occupies the lot.
Billed as Toronto's first net-zero mid-rise residential building, developer TAS said the project, will serve as "an example of how a building can be designed for both people and the planet."
To ensure the 12-storey development -- which will also overtake 888 Eastern Avenue and 80 Knox Avenue -- has as little of an environmental impact as possible, the project will incorporate geothermal heating and cooling, low-carbon concrete, and storm water recycling.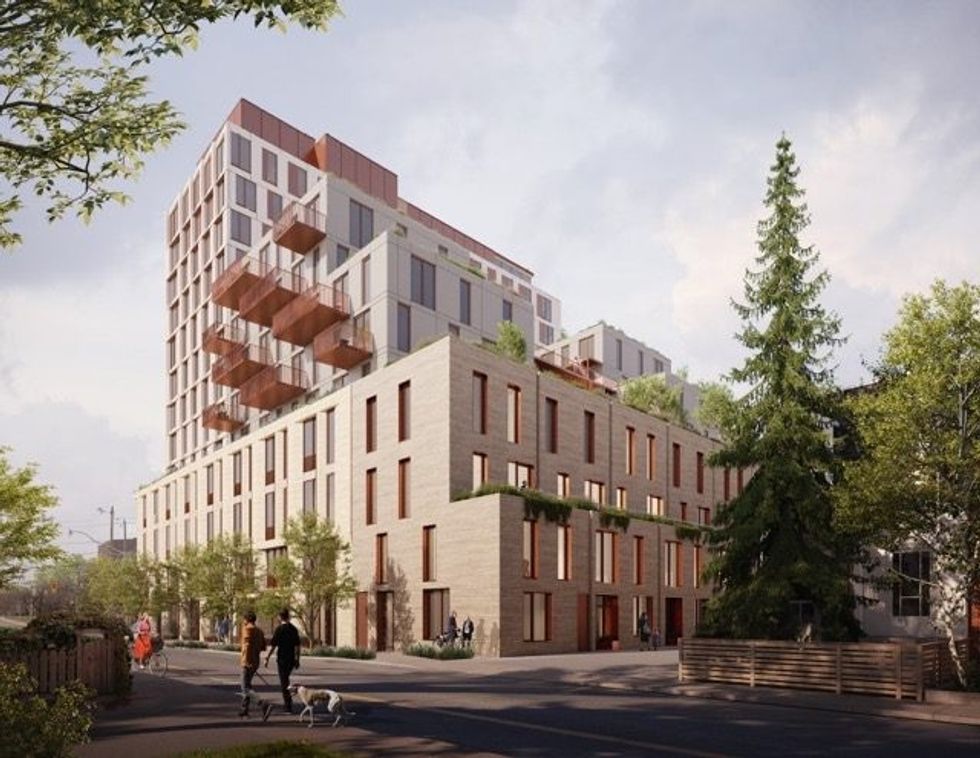 TAS
Design features, such as units with ample natural light and cross-ventilation, are intended to enhance residents' health and well-being. According to architectural plans, there will be several green roofs, a community garden, and multiple exterior walkways overlooking a central community courtyard.
With 880 Eastern Avenue, TAS's goal is to create homes for a diverse range of residents across different ages, incomes, family sizes, and abilities.
Designed by SvN Architects, the development will create 196 new homes, including affordable units, centred around the aforementioned courtyard. The eclectic configuration will include a mix of townhomes, studios, live-work spaces, and one-, two-, and three-bedroom units.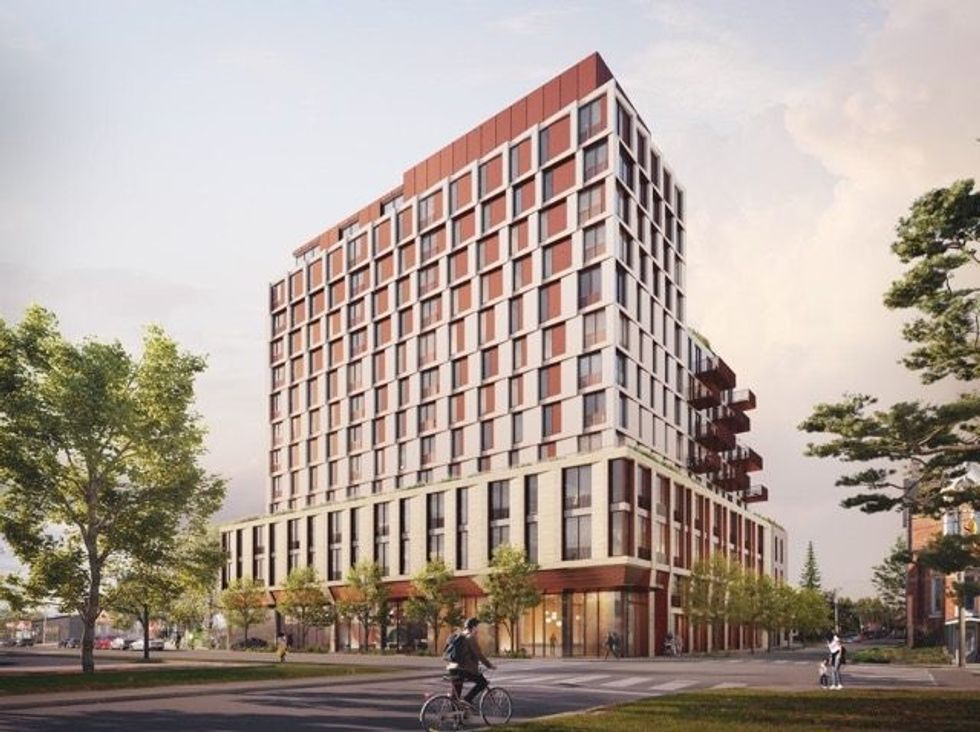 TAS
Retail space will be situated on the ground floor, and the building will offer over 180 bicycle parking spaces and more than 60 underground vehicle parking spaces.
"880 Eastern is positioned to be an industry leading project in ESG and Impact. We've leveraged a desirable rental building in a core Toronto neighbourhood and unlocked the potential to build a net-zero carbon building that also includes affordable housing," said Georgia Brook, Director of Development at TAS.
"This project is a leading example of our long-term vision for all TAS developments to successfully deliver on profit and purpose."
Construction on 880 Eastern Avenue is expected to start in the winter of 2024.
Toronto