Listed
Listed: Bright Beaches Beauty with 5+1 Beds Hits Market for $1.75M
Often, a "dead end" is seen as a negative — but when it's the type of street you live on, it can actually a major plus. Quiet, remote, and relaxed… this could be your environment if you snag up 6 Bowmore Road in The Beaches.
Fresh to the market in the east end, the three-storey detached home is a sun-soaked beauty. Featuring an open concept layout, large windows, and ample space to sleep, work, and play, the abode looks ideal for the work-from-home era… and beyond.
Indeed, the main floor features an office — as bright a room as all the rest — where it'll be easy to settle into a day of projects and Zoom meetings. And around 5 pm, instead of enduring a commute, a short walk to the playful, green-toned kitchen will see you to a glass of wine and chats with the family.
Cooking dinner will be a breeze in this space too, as the evening light pours in through the windows, kisses the coloured cabinetry, and then follows you to the dining nook, where you'll gather round to enjoy your meal and then, perhaps, stay for a board game.
As evening sets in, the living room on the main floor and the fully-finished basement both beckon for time around the fireplace or, where the kids are concerned, some Netflix or a video game. When it's finally time to retire, five (plus one!) bedrooms throughout the home mean everyone has their own private chamber to retreat to.
The upstairs master, however, is the most enchanting.
Complete with several massive windows — one of which takes up a full wall — and a walkout to the balcony, the space is airy and reminiscent of a treehouse, while still maintaining a cozy feel through slanted ceilings and warm wood floors.
READ: $1M Over Asking? The Most Sought-After Toronto Listings in 2020
Neighbourhood-wise, the home is a winner, being tucked into the Beaches neighbourhood and just a short jaunt from the waterfront. The treasures of Coxwell, Woodbine, Dundas East and Gerrard surround the address, making bakery runs, grocery pick-ups, and other errands not just easy, but pleasurable.
And post shopping-mission, the joys of a leisurely weekend afternoon out back await. Yes, even in the fall. The private backyard space features a large deck and is landscaped with vegetable gardens (think, a multi-season harvest!), providing the perfect backdrop for snuggling in with a blanket, some cozy socks, a glass of warm cider, and your favourite book.
Specs:
Address: 6 Bowmore Road
Style: 3-storey
Bedrooms: 5+1
Bathrooms: 4
Size: 1800-1999 sq.ft
Lot size: 32.58 x 99.41 Feet
Price: $1,749,000
Taxes: $6,069 / year
The listing, asking $1,749,000, is finished off with two-car parking and an income-generating solar roof.
If you're feeling prepared to take the plunge into the sunniest version of at-home lifestyle, this east end gem is waiting… but it surely won't last long.
EXTERIOR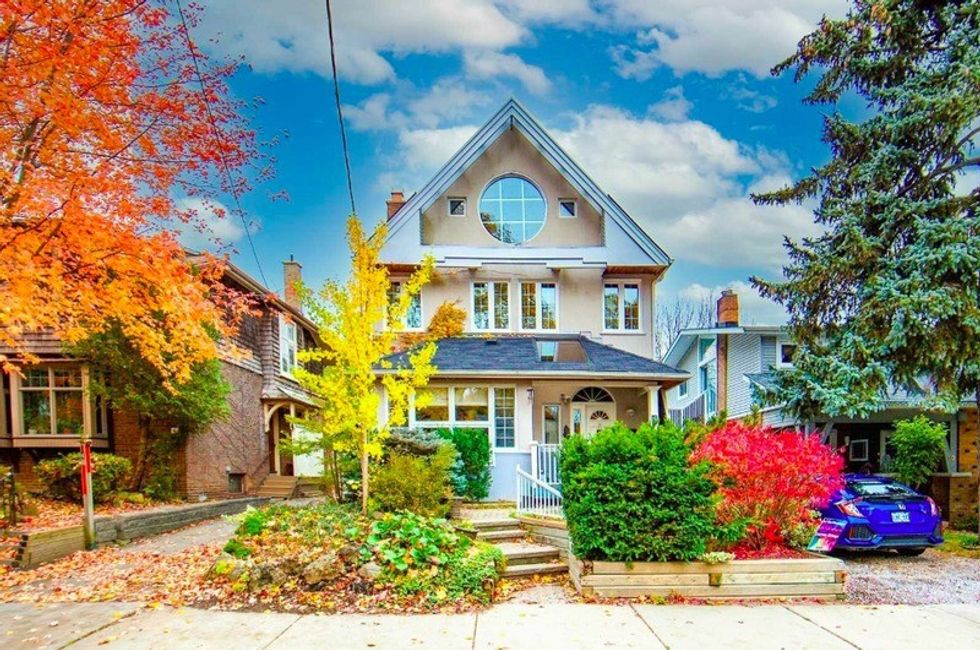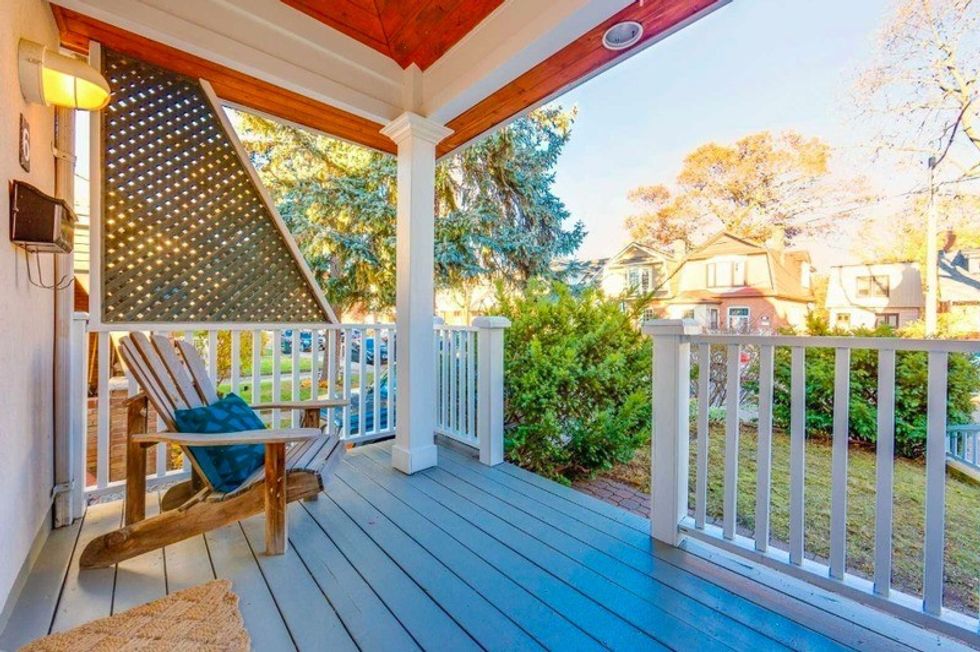 LIVING AND LOUNGE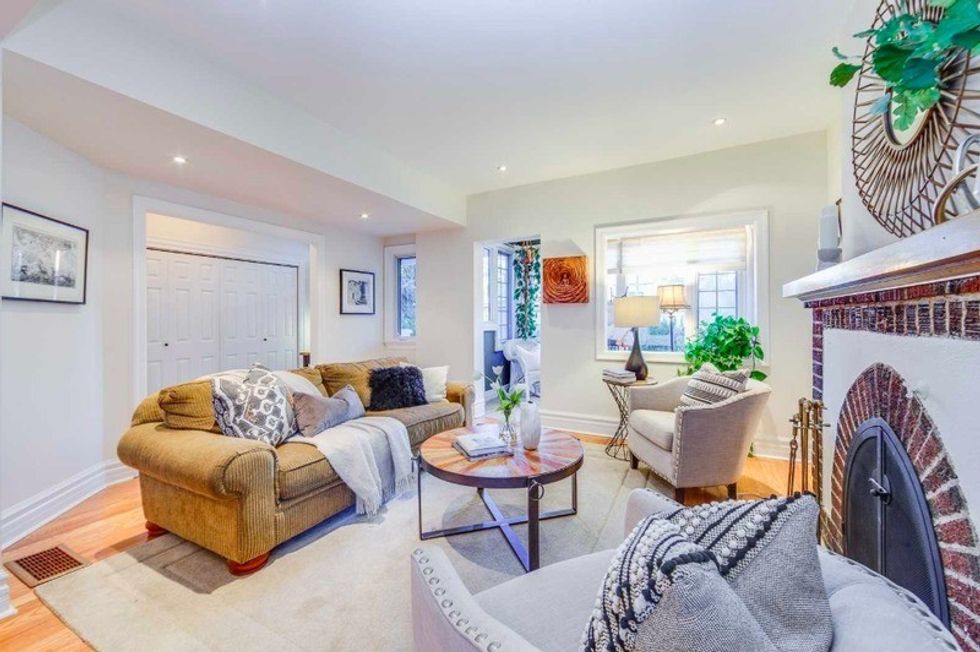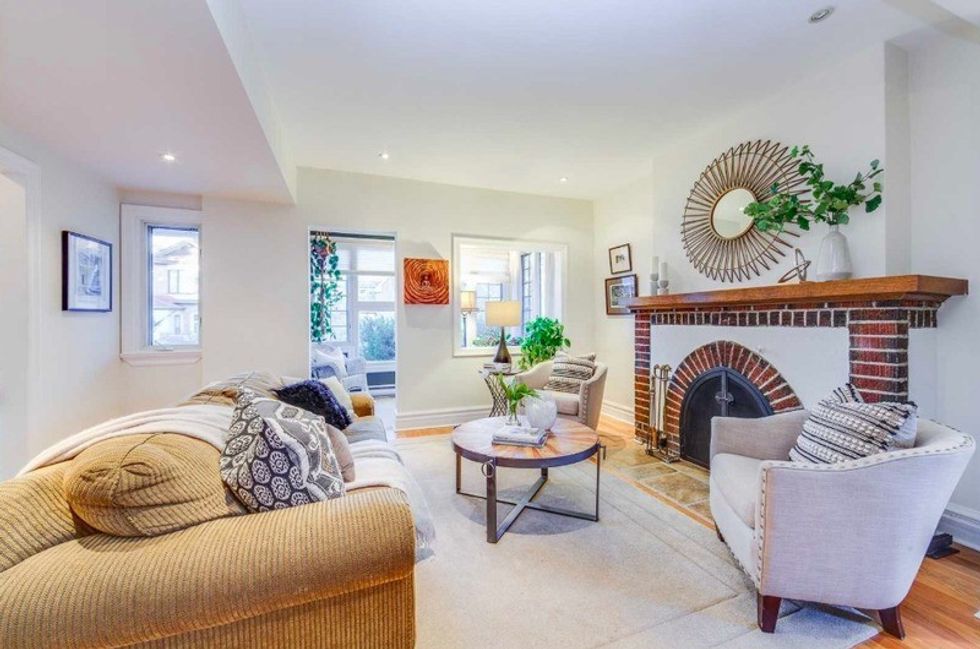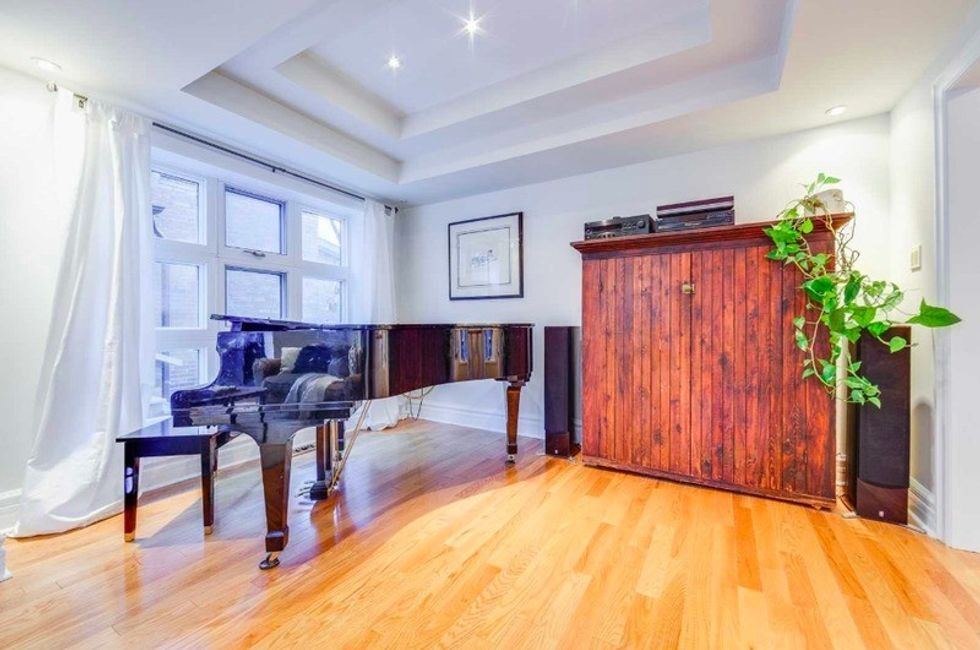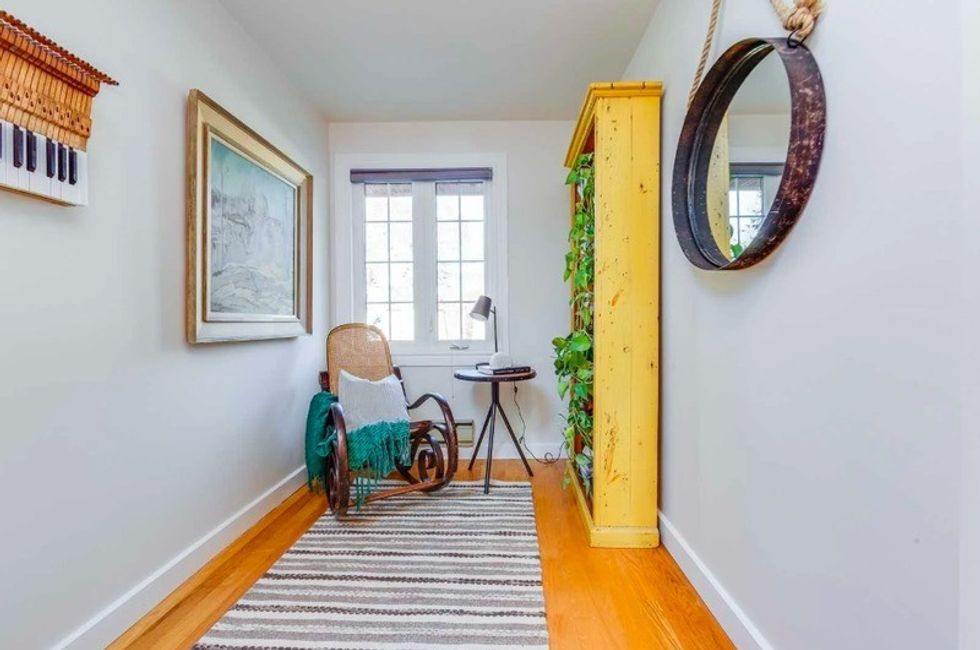 KITCHEN AND DINING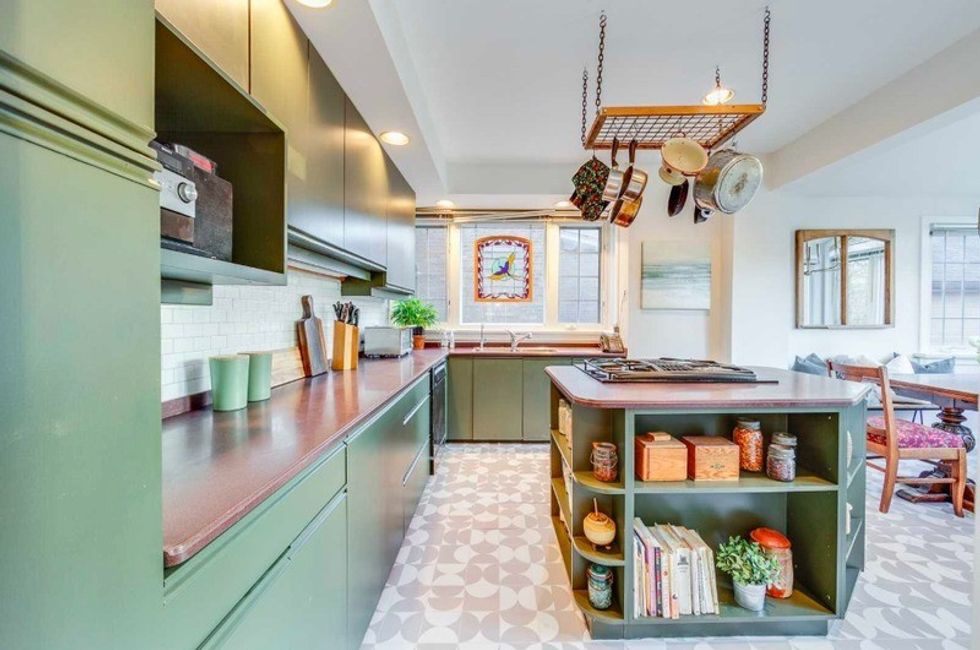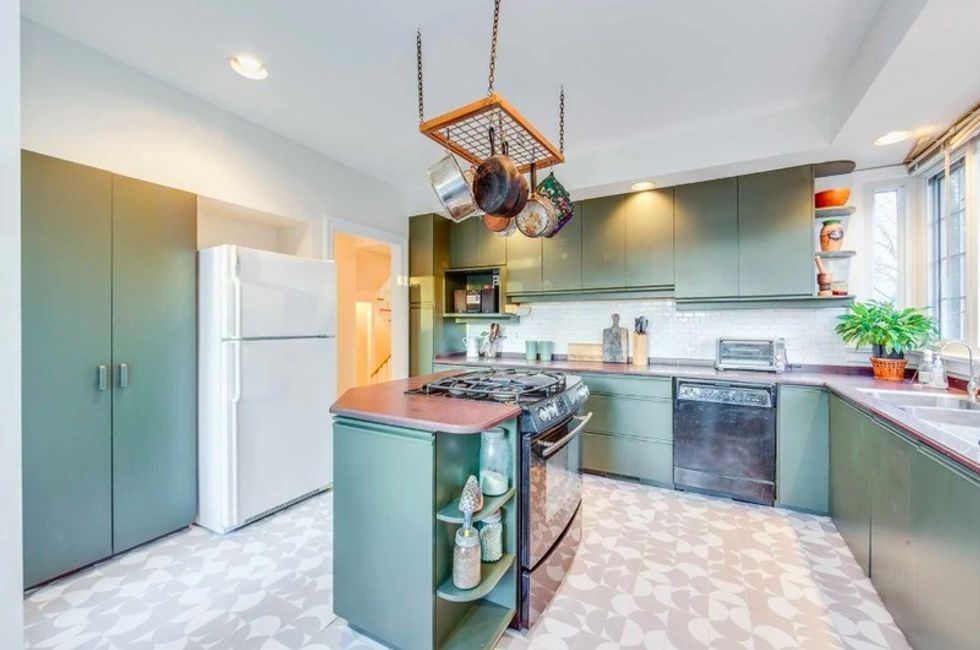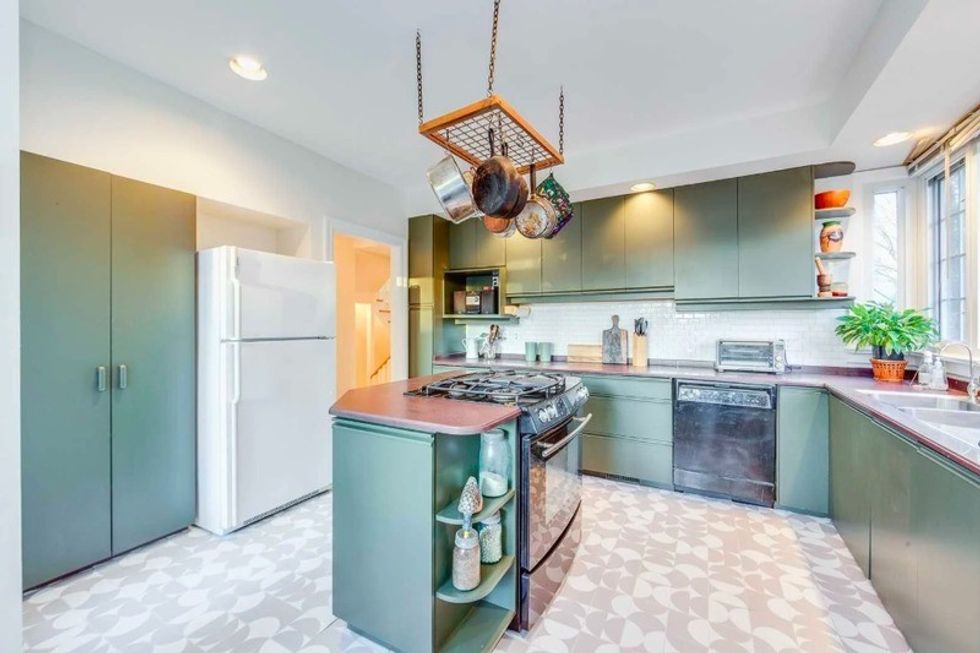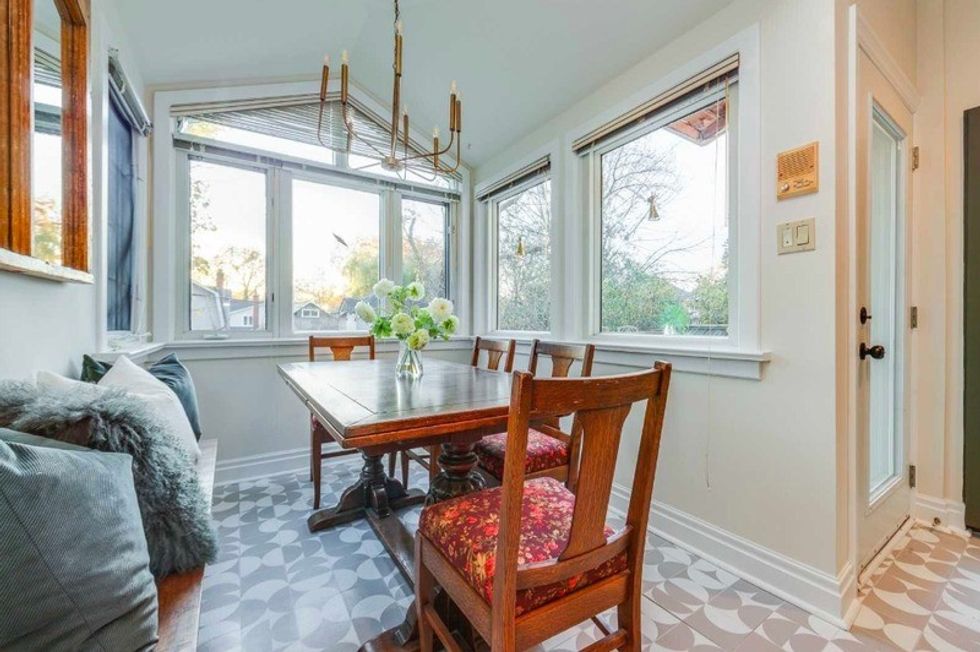 BEDROOMS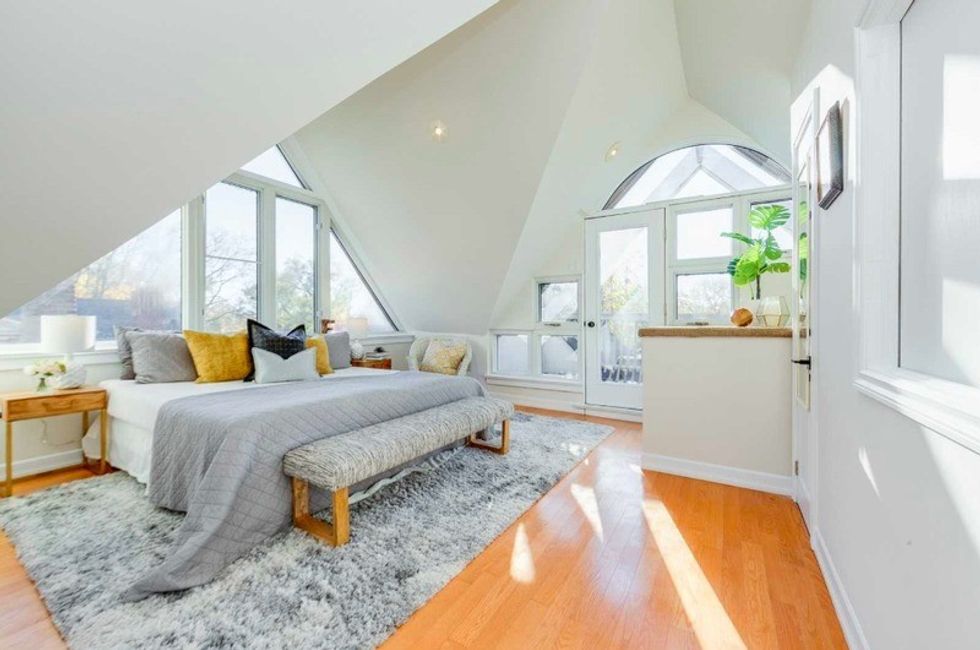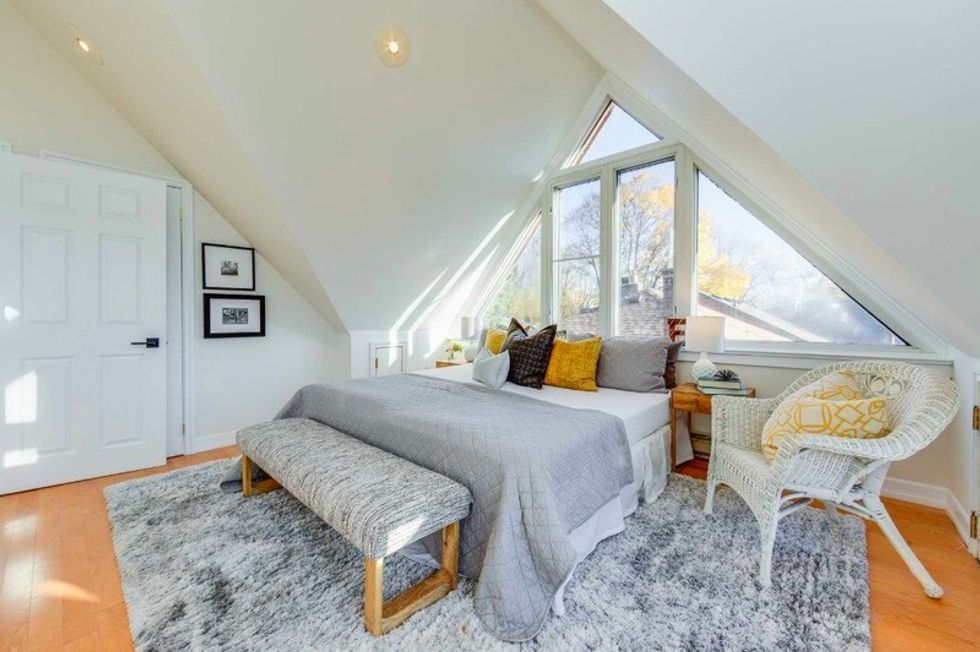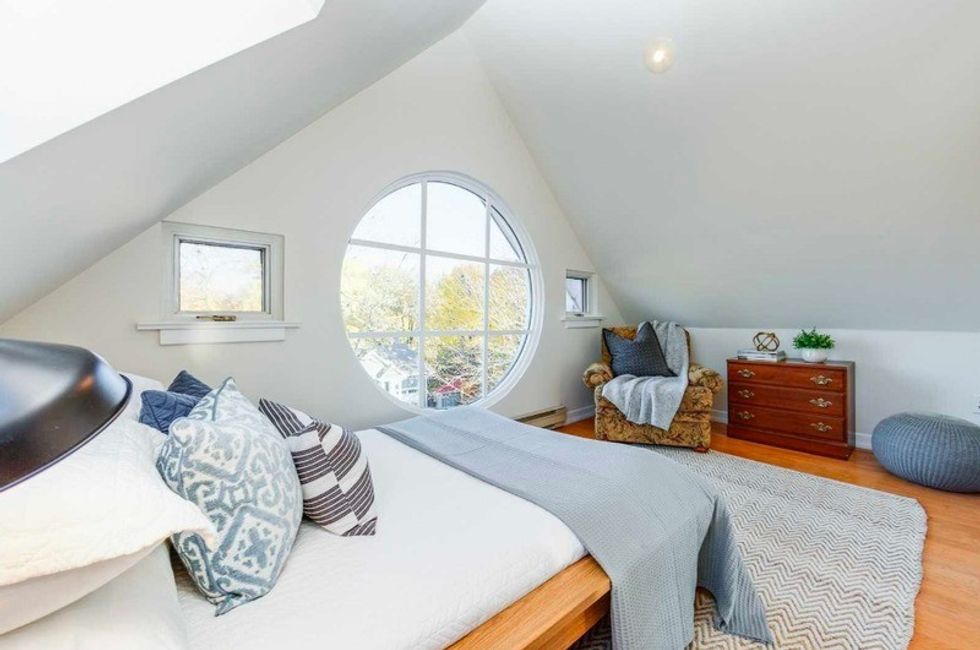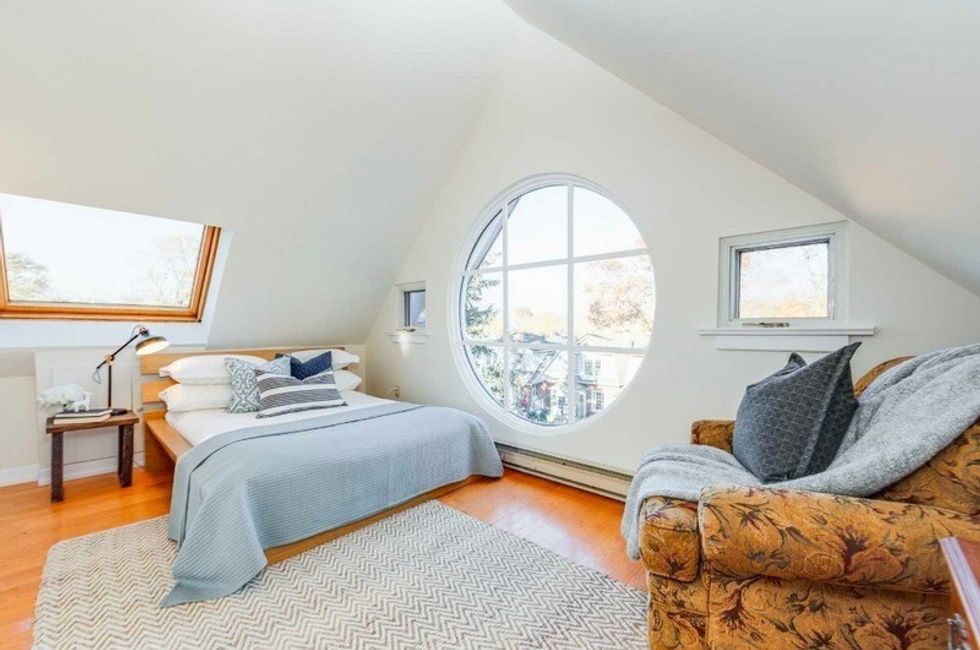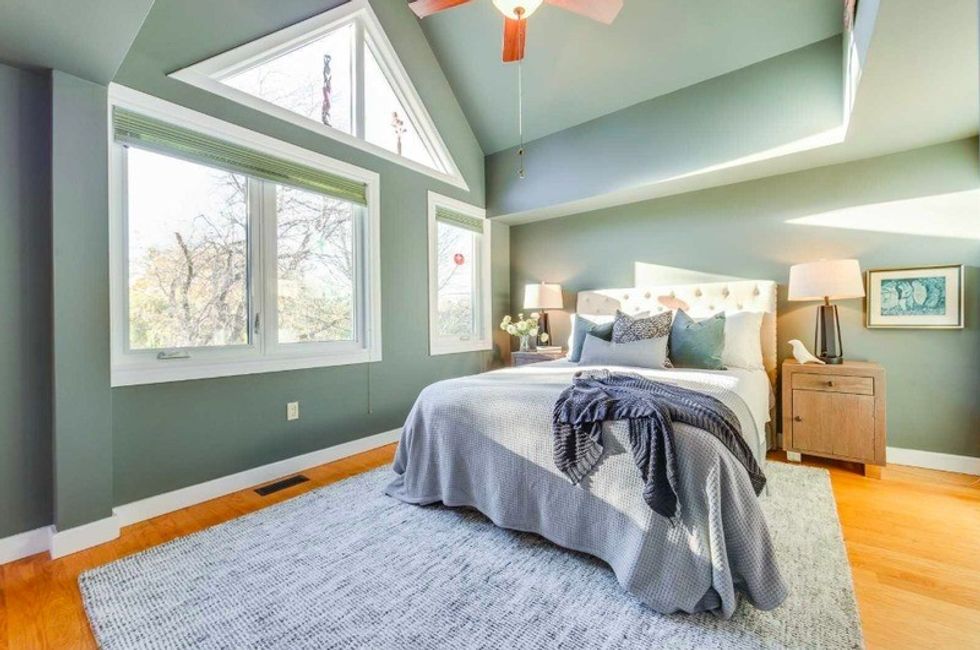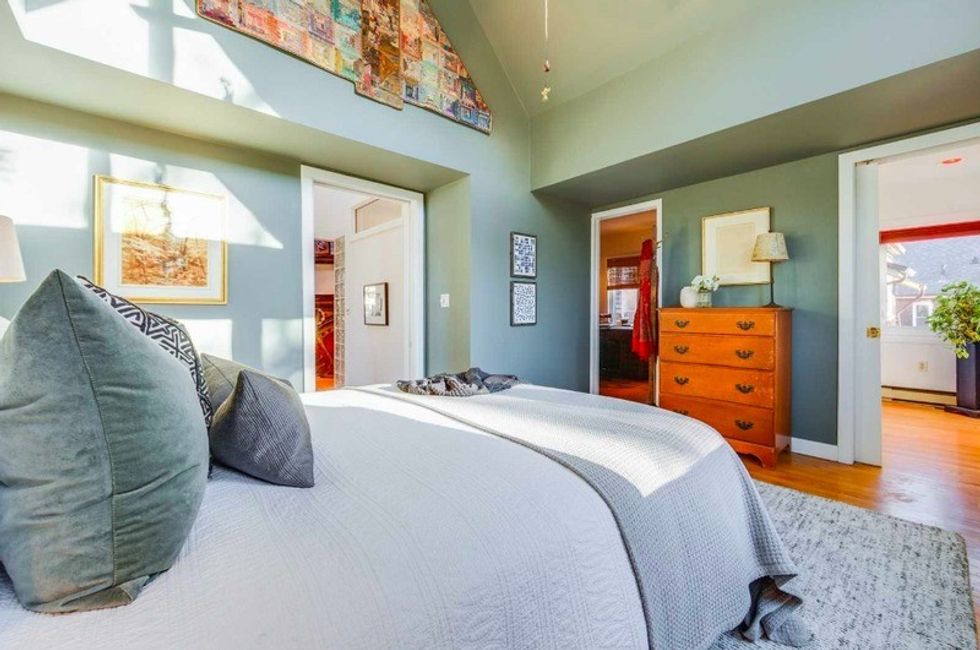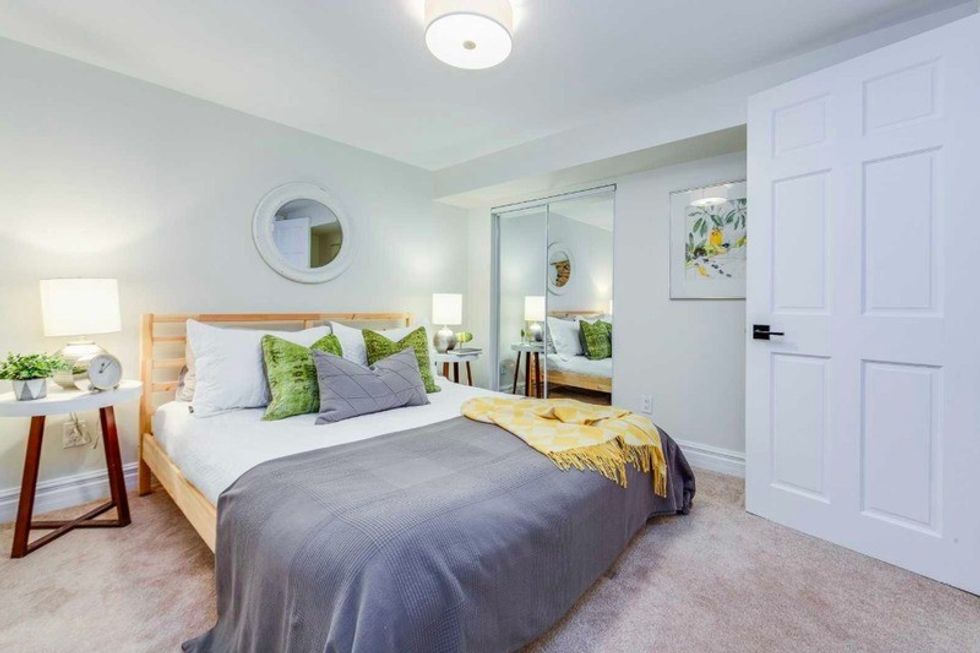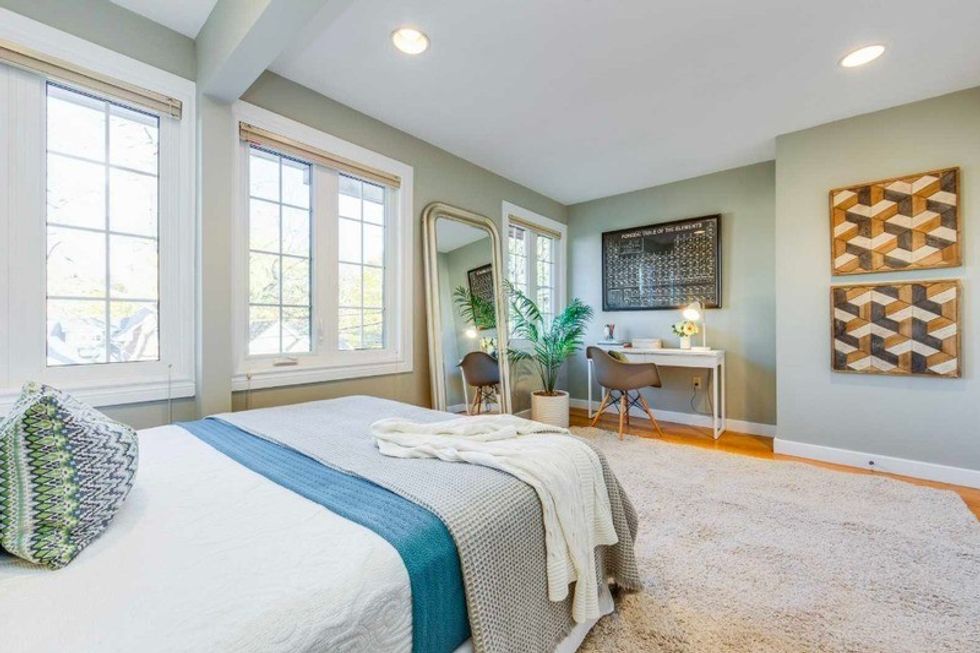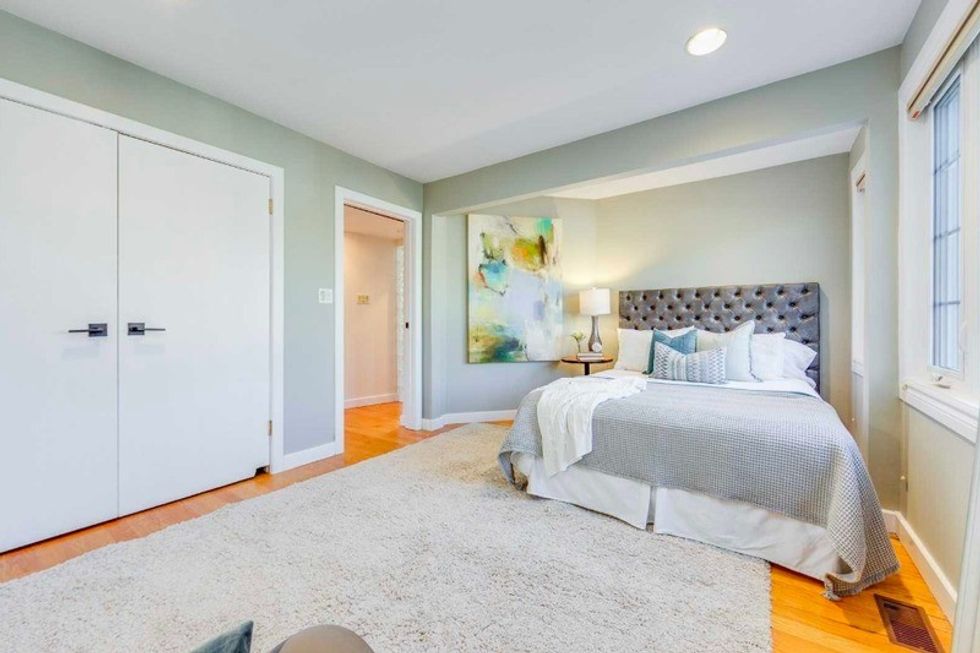 BATHROOMS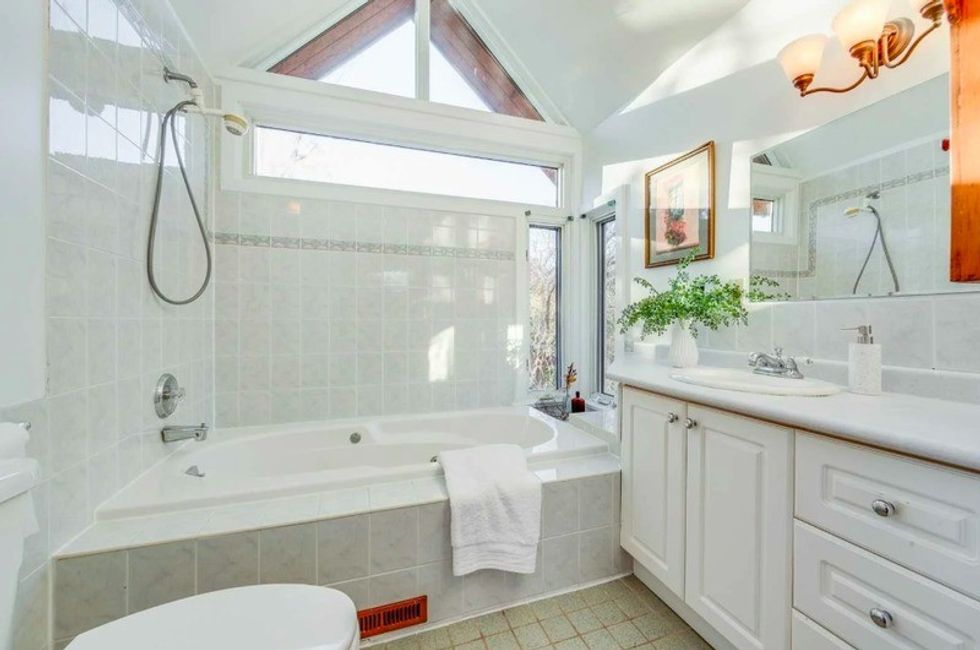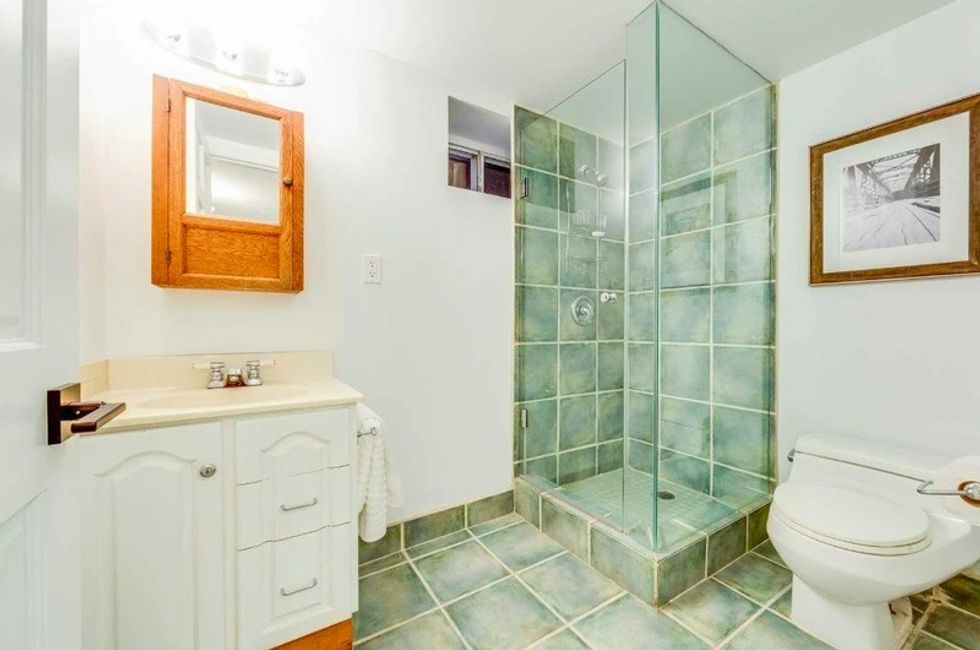 OFFICE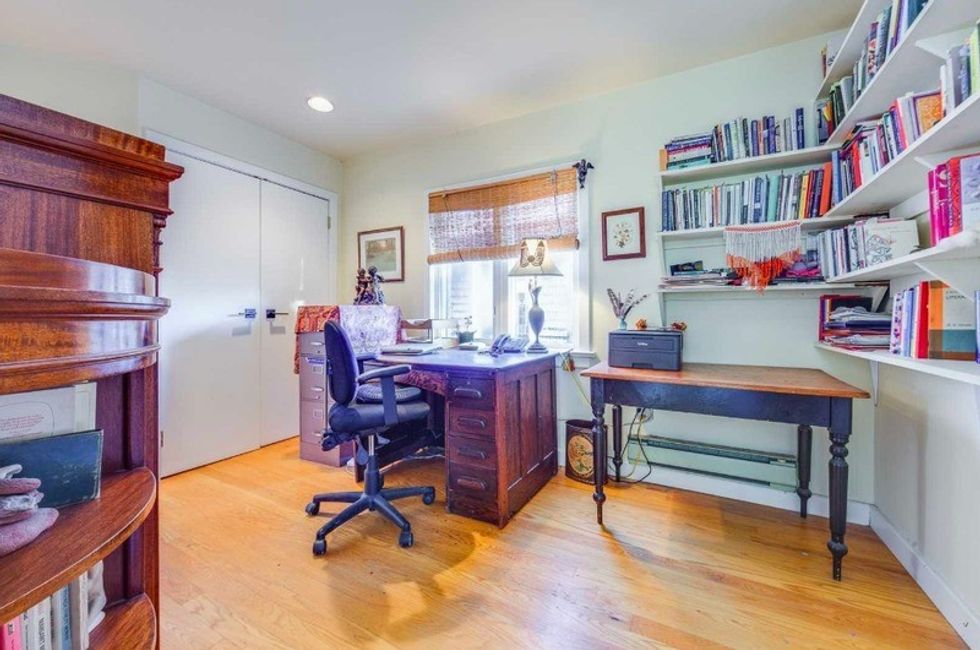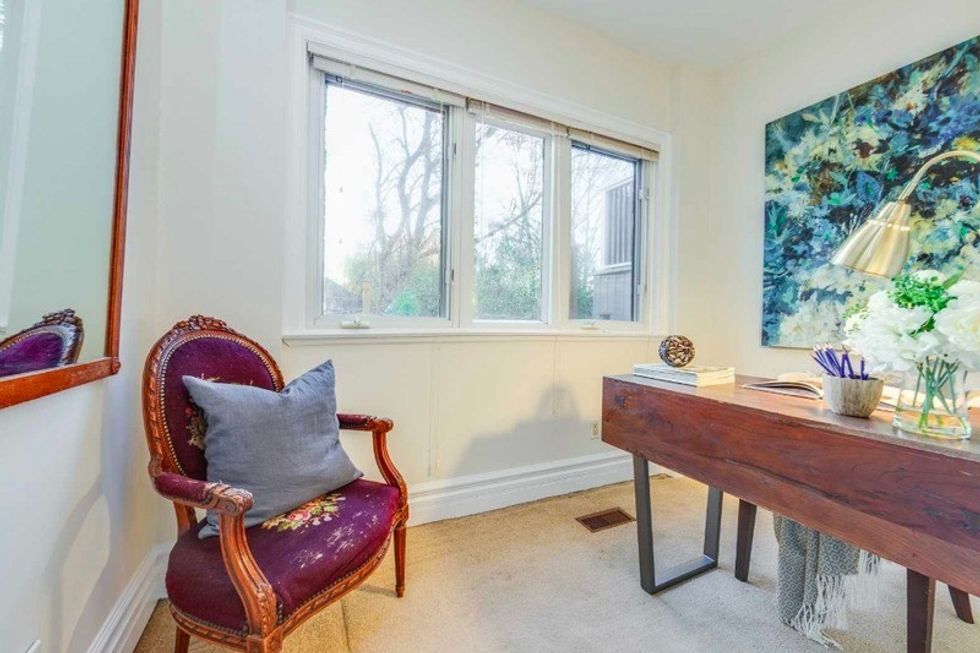 BASEMENT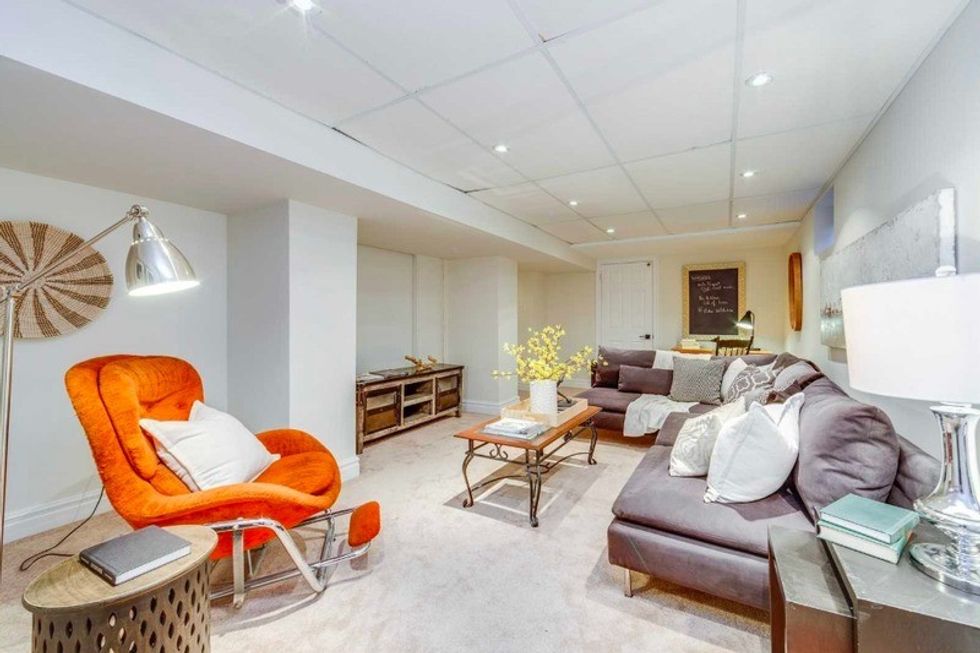 SUNROOM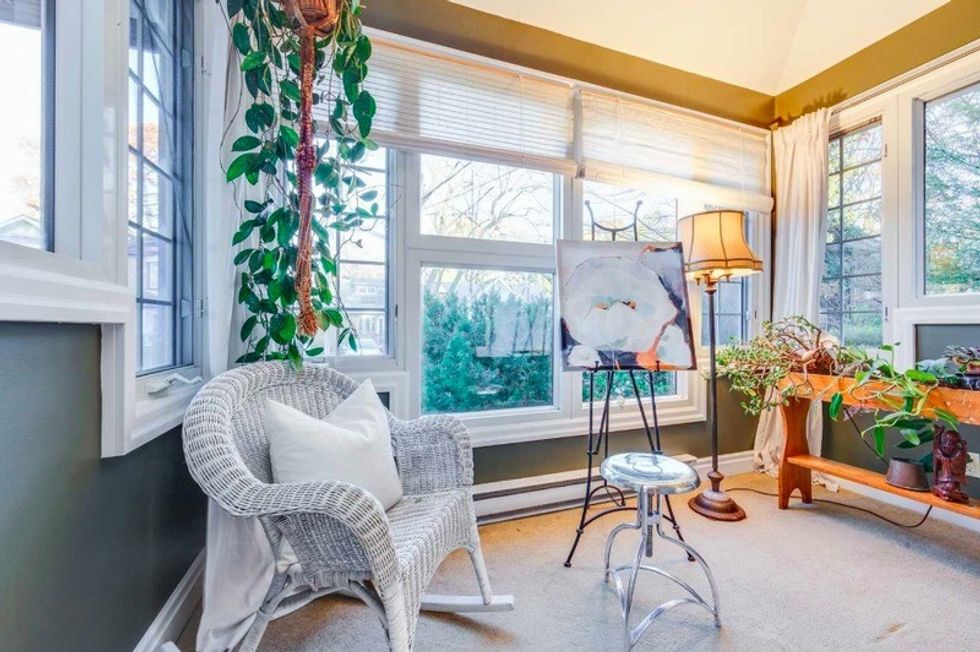 BALCONY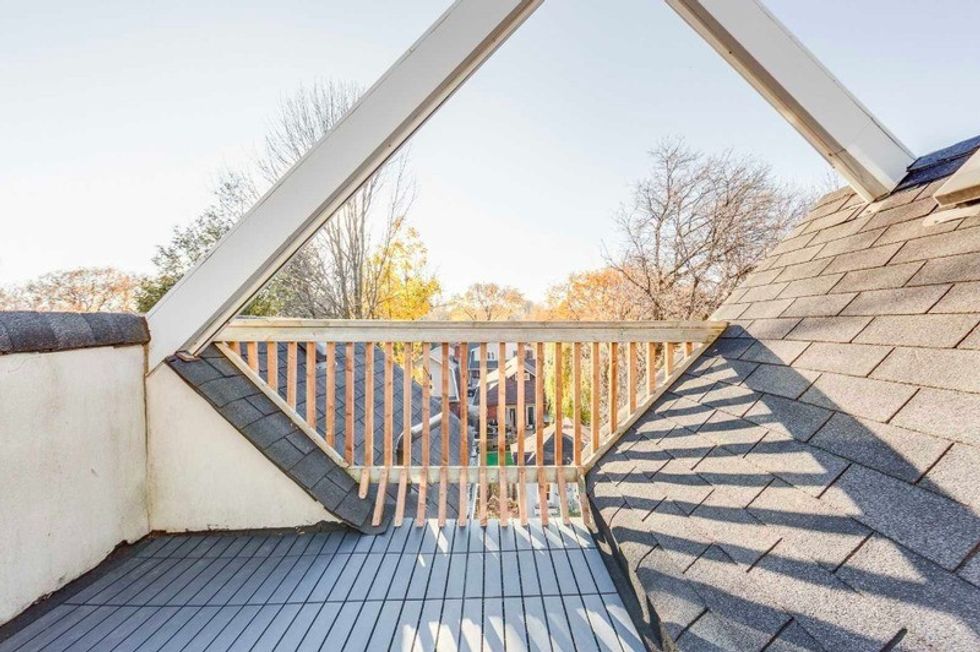 OUTDOOR