Although a significant lack of supply is driving demand for housing across Toronto, rising interest rates are causing buyers to take a more pragmatic approach to their purchases.
---
With buyers less willing to overpay when they feel a property isn't properly priced, a number of homes in the city have seen significant price reductions over the last few months.
But, rather than a sign of sellers settling, the tactic is often an attempt to appeal to more prospective purchasers and, hopefully, incite a bidding war.
The latest example of such a scenario is 561 Arlington Avenue, in Toronto's Humewood-Cedervale neighbourhood. The home originally hit the market for $3.6M in March 2022, but no buyer materialized.
In the 15 months since, the property has been re-listed four times, with the price fluctuating by several hundred thousand dollars each time.
The latest listing, which hit the market on June 6, asks $2,499,000, or, $1,101,000 below the original price. The decline comes in spite of a "marvellous, complete renovation" consisting of more than $100K in upgrades.
Zack Fenwick, a salesperson with Harvey Kalles Real Estate, told STOREYS the move is a sales strategy intended to illicit a higher price come offer day, which is set for June 13.
"We tried a price that we thought would be market value, and it showed that it wasn't. So we decided to drop the price and go to market with an offer date," Fenwick said. "I'm seeing this happening more across all price points, which is really interesting to me given the lack of supply."
Said tactic was used in the sale of 337 Cleveland Street -- nearly $1M was knocked off the asking price of the Davisville Village home, but the property ended up selling for $426K over. It was also used in an attempt to sell 140 Harrison Street, although it was ultimately unsuccessful, and the home was taken off the market.
"This is not a $2.5M house. That is not an acceptable price to us. We're looking to get above that," Fenwick explained.
Specs
Constructed with glass and steel, the custom contemporary abode was deigned by the architect-owner, and features soaring ceilings, hardwood floors, and ample natural light. Beyond the foyer, with its dramatic 14-ft wall of windows and striking marble floors, the main level offers an open-concept layout with a minimalistic design.
The kitchen is modern and monochromatic, with white cabinetry, black countertops, and stainless steel appliances. An elongated island, which seats four, separates the space from the dining area. Steel beams act as a divider from the family room. Through floor-to-ceiling windows, the serene space gazes out onto Cedervale Park, making for a "country in the city experience."
A glass enclosed staircase leads to the second level, where the primary suite offers similarly stunning views, as well as heated floors and a sleek five-piece ensuite. The home offers two additional bedrooms and three more bathrooms, as well as a finished basement and a backyard that blends into the ravine.
With high hopes for a higher offer come June 13, Fenwick said he and his client have settled on an acceptable price range for the property.
"Since lowering the price we've definitely had more showings, more traffic, exactly the outcome we were looking for," he said. "Now we just need to get the price we're looking for."
WELCOME TO 561 ARLINGTON AVENUE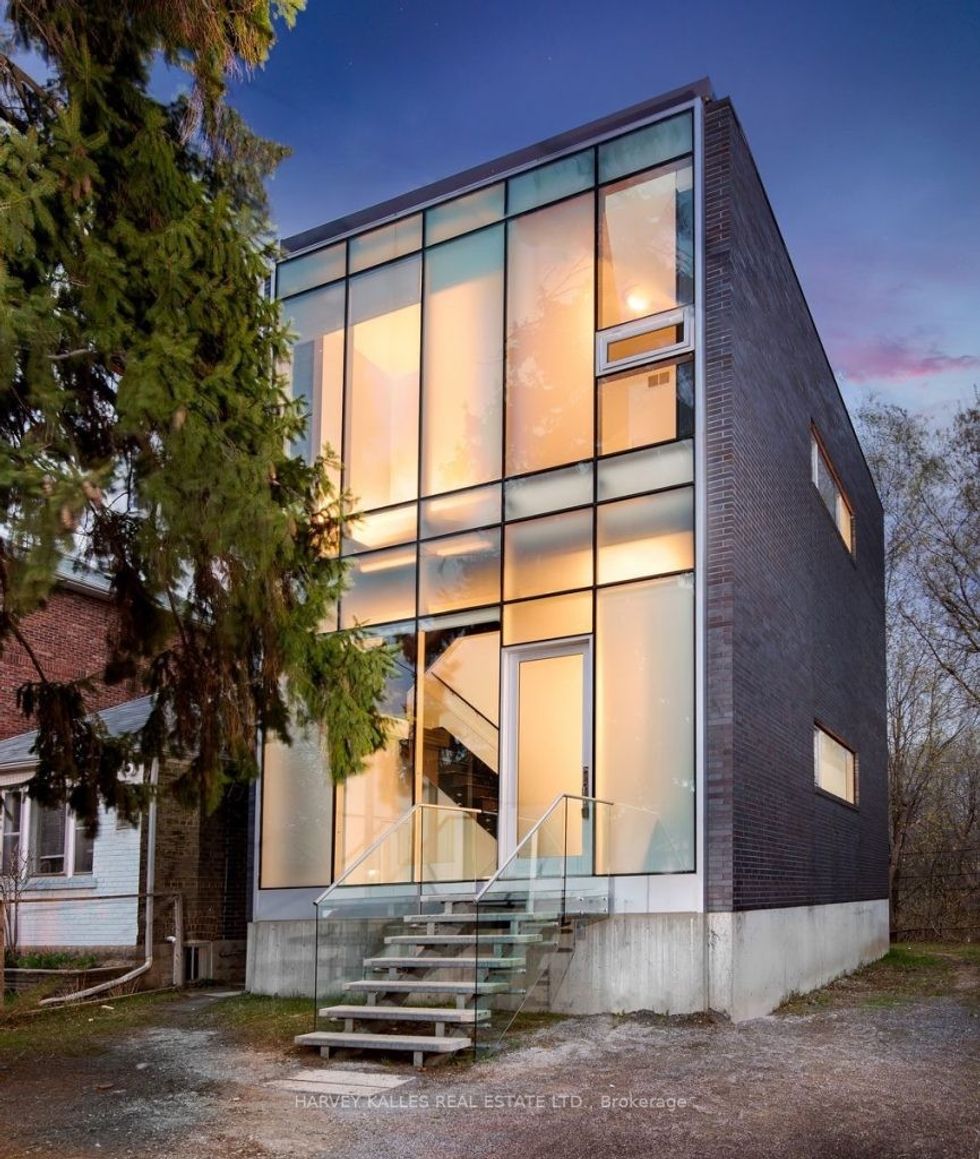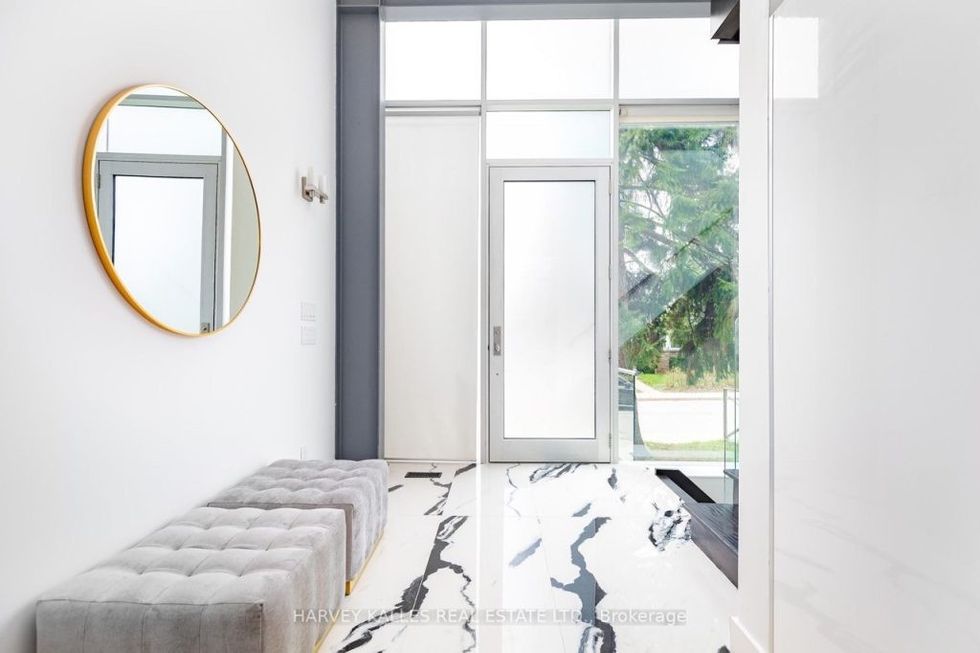 KITCHEN AND DINING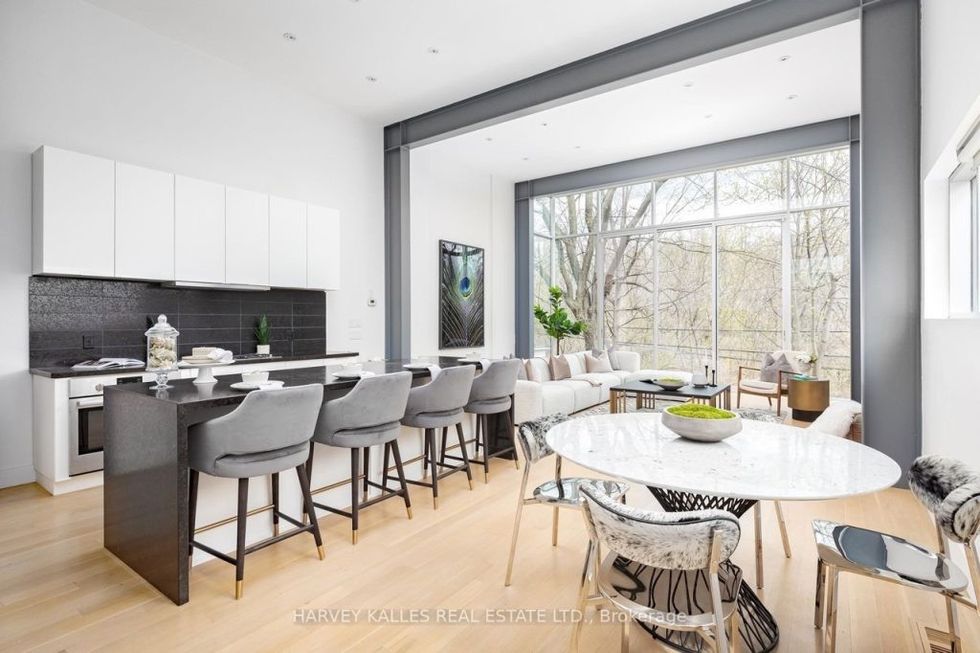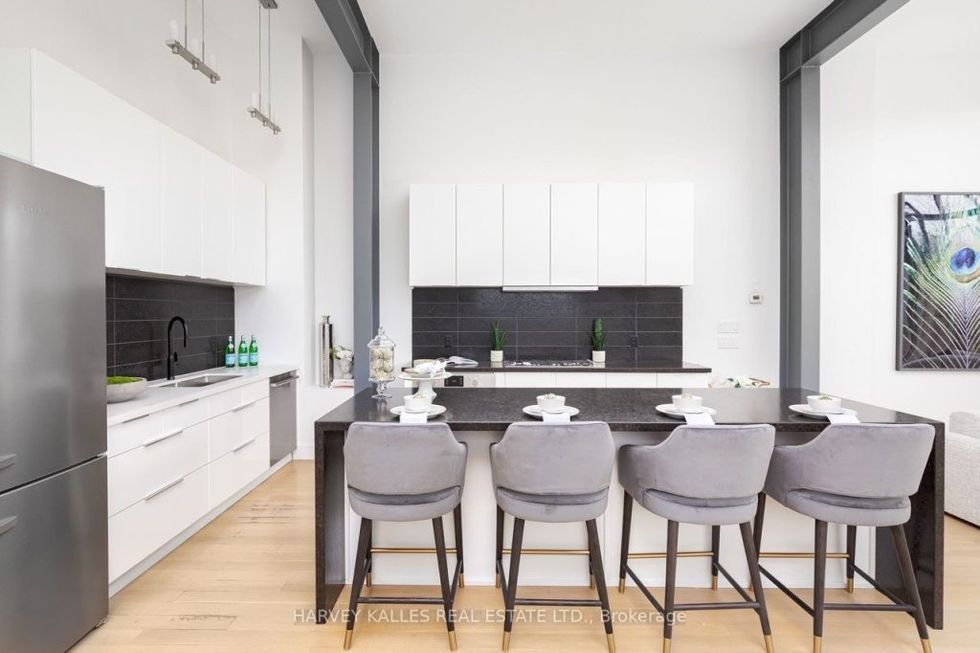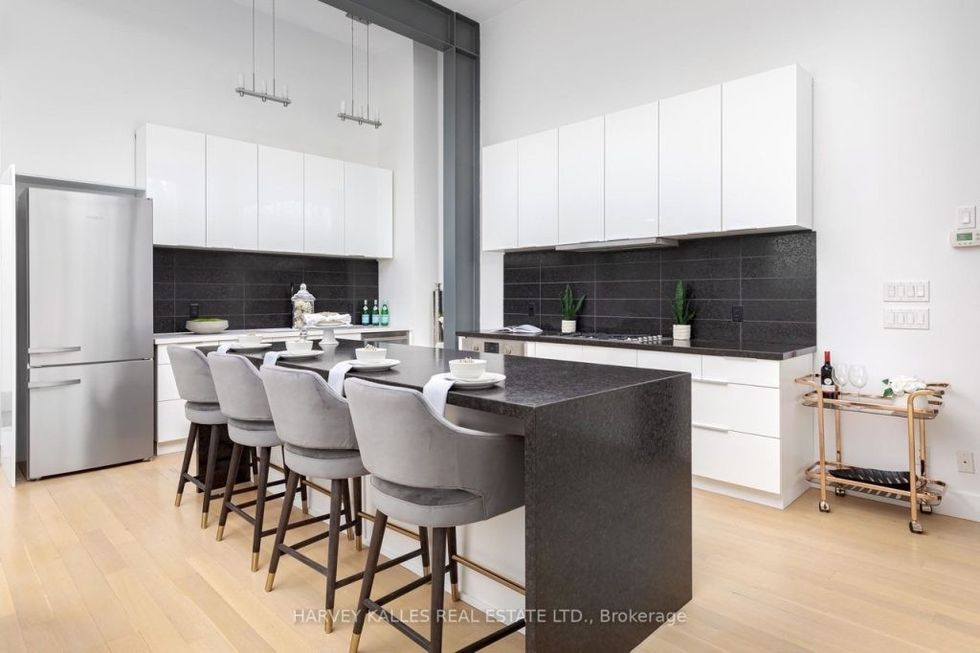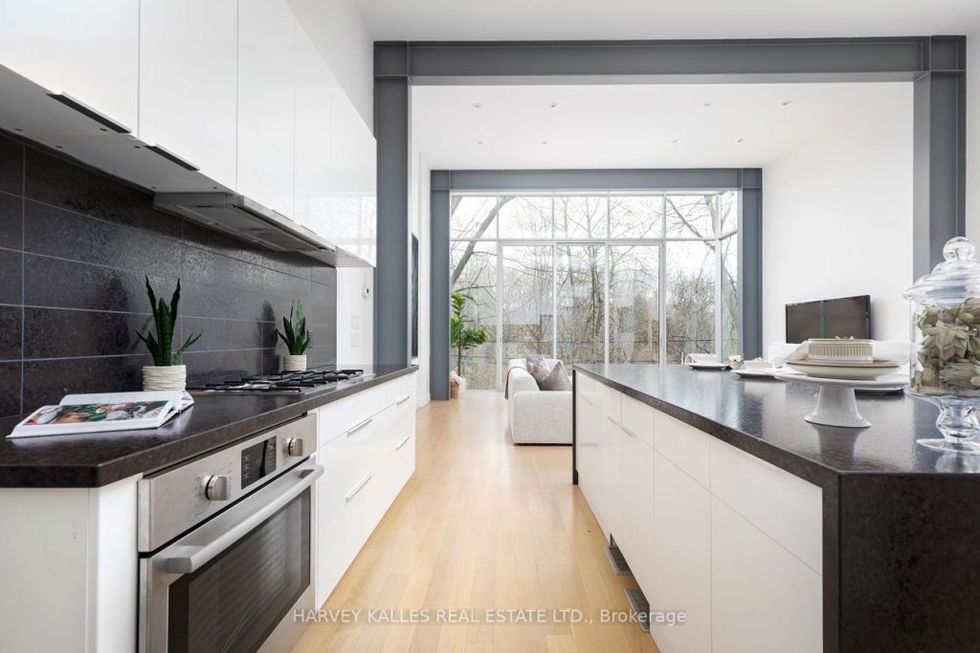 LIVING ROOM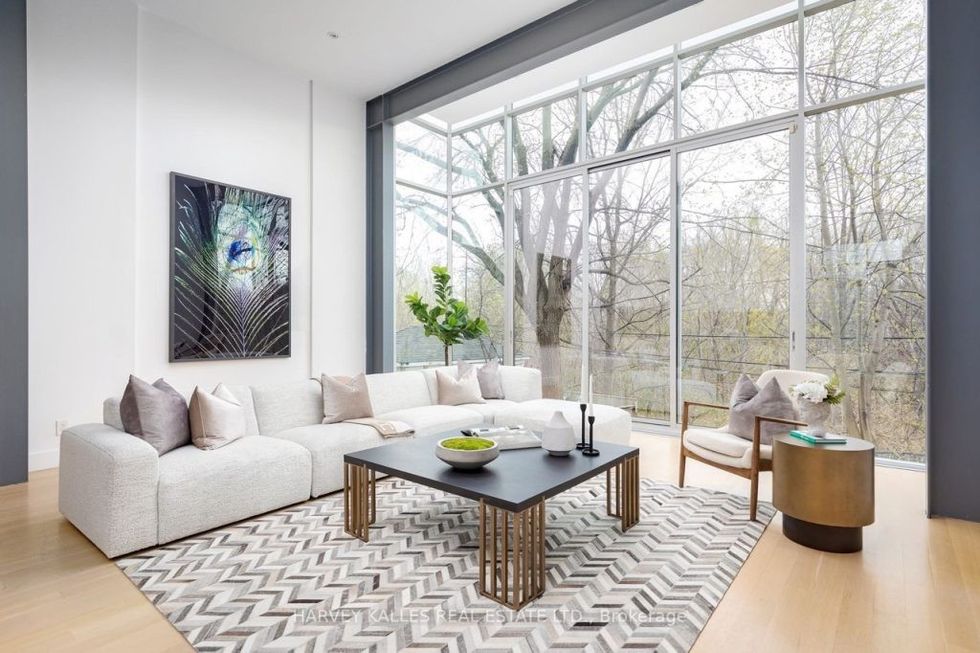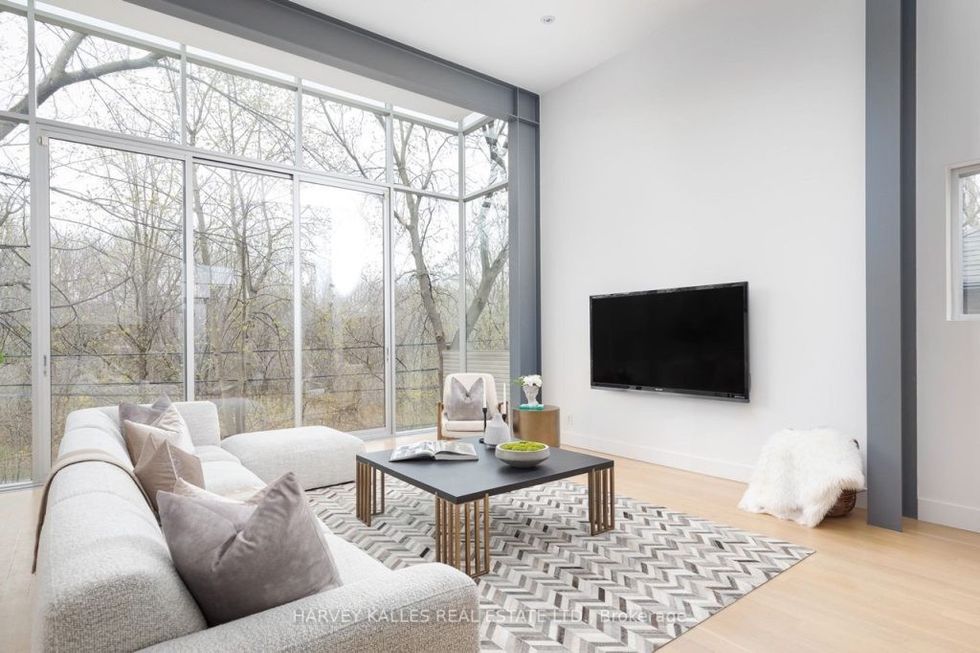 BEDS AND BATHS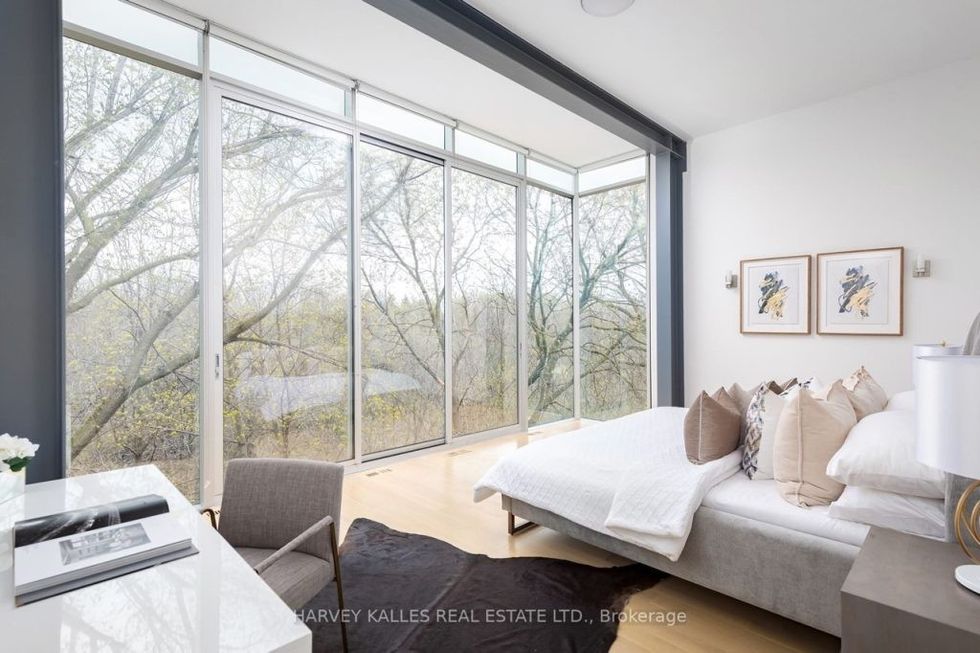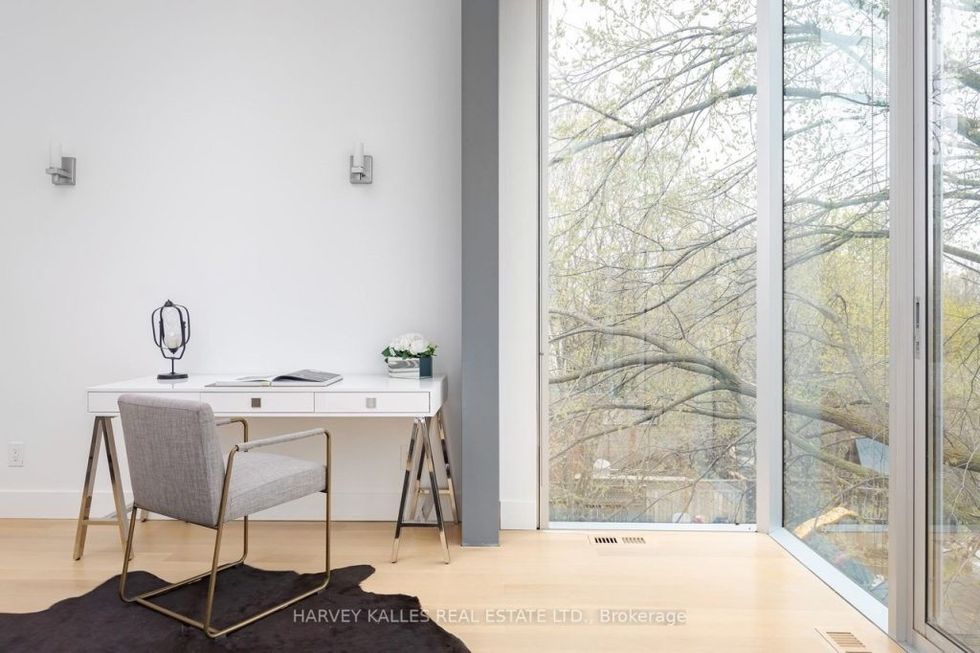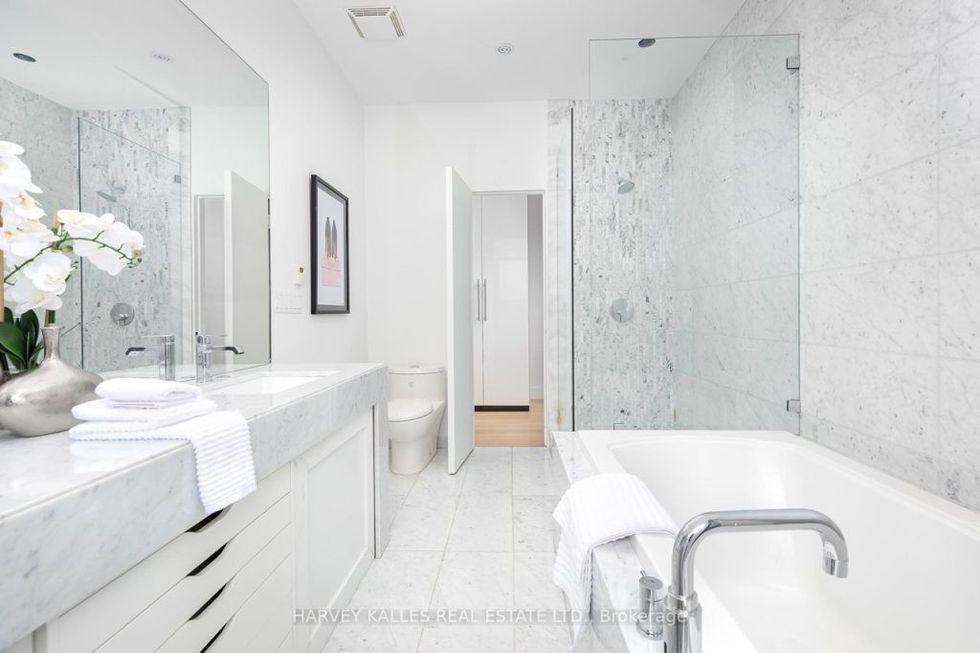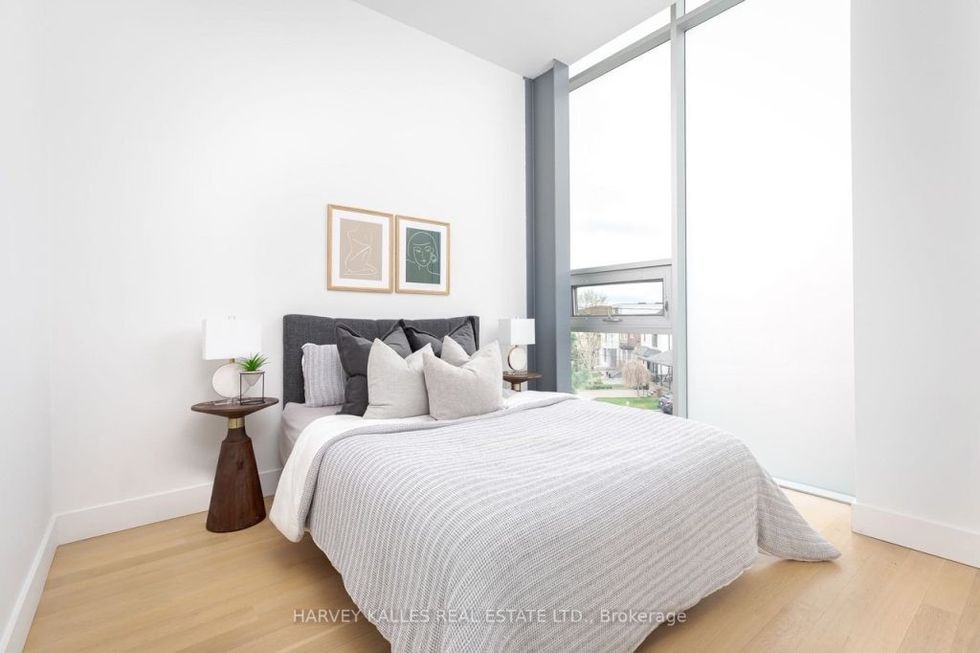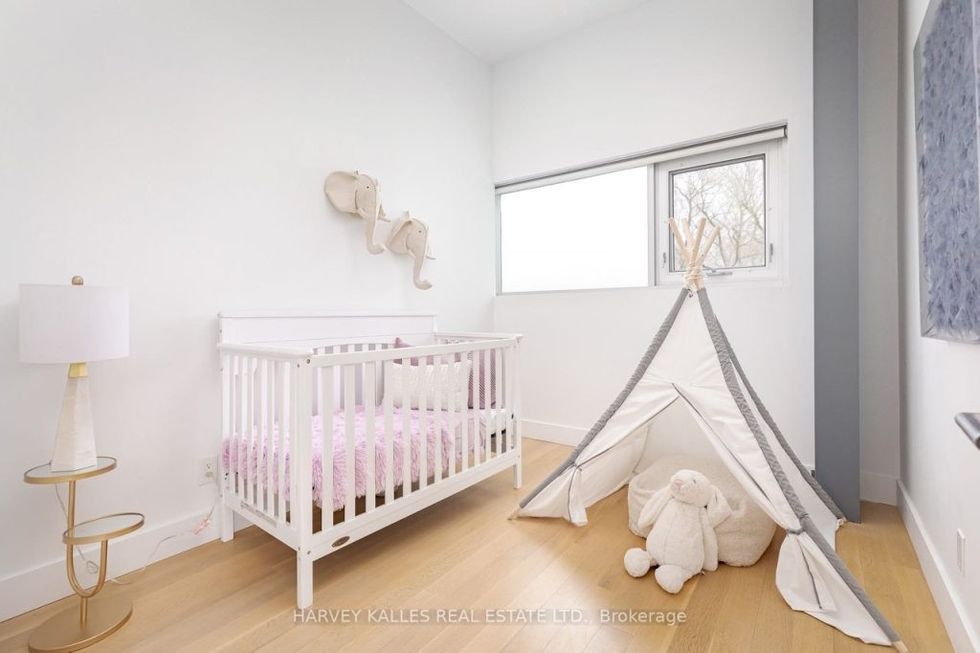 Toronto