---
Coffee shops and car dealerships are primed to make way for a number of new skyscrapers in the Yonge and Steeles area in the coming years, and joining that mix is a 50-storey mixed-use tower recently proposed for 10-18 Abitibi Avenue.
A development application prepared by MHBC Planning on behalf of Amdev calls for a building height of 167 metres (inclusive of a seven-metre mechanical penthouse) and a total gross area (GFA) of around 35,863 sq. m.
Of the total GFA, a 186-sq.-m retail component is planned at grade, while 35,677 sq. m will accommodate 534 condo units, including 50 studios, 288 one-bedrooms, 142 two-bedrooms, and 54 three-bedrooms.

Hariri Pontarini Architects
The proposal also specifies the inclusion of 412 bicycle parking spaces and 97 vehicular parking spaces in a three-level underground garage. As well, 1,070 sq. m of indoor amenity space and 1,095 sq. m of outdoor amenity space are planned, to be located on the ground, second, sixth and mechanical penthouse levels of the development.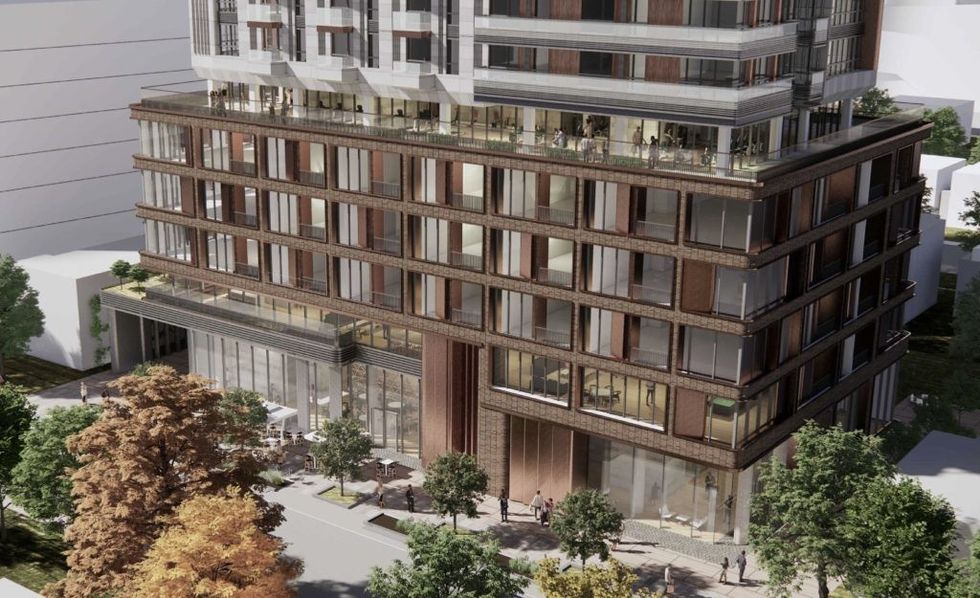 Hariri Pontarini Architects
Renderings prepared by Hariri Pontarini Architects show an arresting 45-storey tower rising from a five-storey podium. The podium in particular is described in the planning report as "well-articulated and scaled" and is shown wrapped almost entirely in windows to give passersby a peek into "the lively internal uses from the public realm."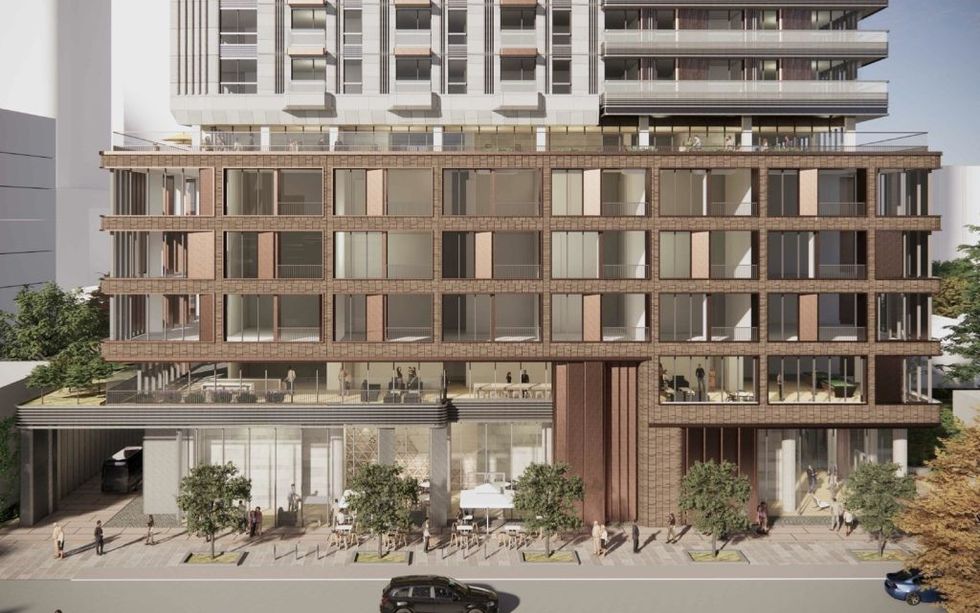 Hariri Pontarini Architects
The planning report also discusses the proposed design of the tower facade, noting that it will be "animated and articulated through vertical and horizontal fenestration and detailing," and describes the intended use of high-quality, low-maintenance materials, including vision glass and curtain wall glazing, brick, spandrel, masonry, concrete, back-lit glass, and aluminum and metal panels.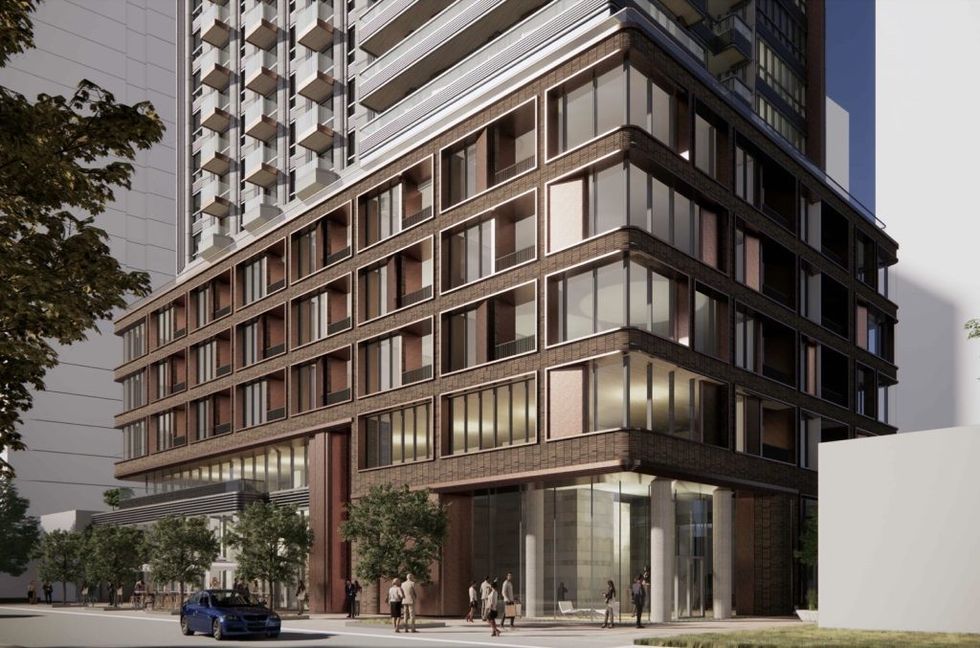 Hariri Pontarini Architects
The proposed tower will replace a stretch of single-family homes along Abitibi Avenue in Newtonbrook East -- a neighborhood that has undergone "a significant increase in redevelopment" in recent years, primarily along major streets such as Yonge Street, Bathurst Street, Finch Avenue, and Steeles Avenue.
Toronto