Markham-based Gemterra Developments is pushing forward with plans to bring a multi-tower, mixed-use condo complex to Scarborough's Agincourt Centre. Plans for the project are unfurling in phases, with the newest planning documents zeroing in on a parcel of land known as 40 Cowdray Court.
---
According to a letter prepared by Urban Strategies in support of the development application, Gemterra is currently seeking approval for two towers, 41 and 26 storeys in height, which will jointly bring 813 new condo units to the area, including 51 bachelor units, 425 one-bedrooms, 249 two-bedrooms, and 88-three bedrooms.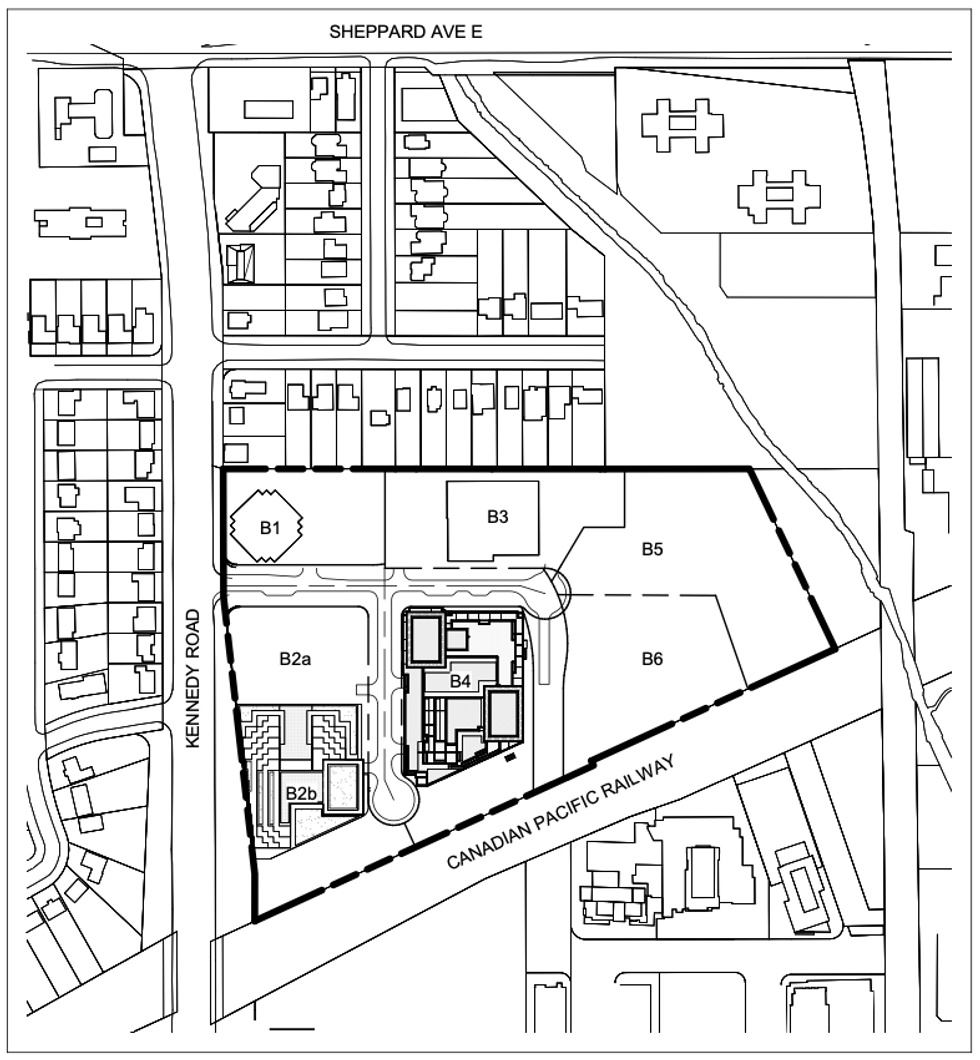 The proposed 41- and 26-storey towers are slated for Block 4, which is the focus of Gemterra's latest application (Teeple Architects)
The planning materials also specify building heights of 80.7 and 125.5 m, 60,938 sq. m of residential gross floor area (GFA), and 650 sq. m of retail GFA. As well, 780 parking spaces — with 454 to be located above grade and 326 to be located below grade — have been proposed.
Renderings prepared by Teeple Architects show the two towers clad in white precast concrete panelling atop a five-storey brick podium. Inset balconies and punched windows line the tower facade on all sides.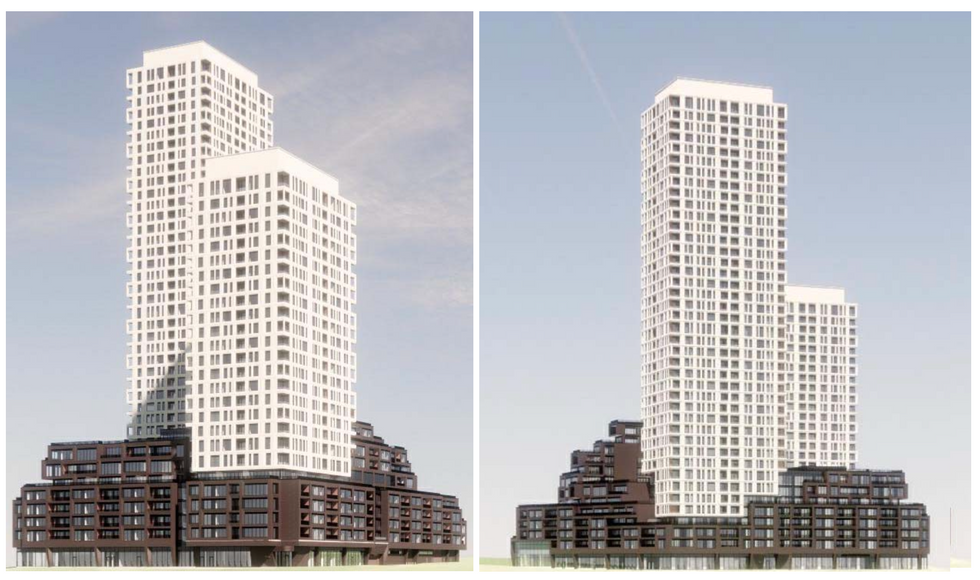 Teeple Architects
Certain design choices have been made to help the development mesh with the existing context of the area. The towers, for instance, are "oriented far back from the neighbourhood areas to help reduce the perceived bulk of the buildings, while also adhering to the rail corridor setback to the south," according to the planning documents.
As mentioned, the proposed 41- and 26-storey towers are part of a larger development endeavour from Gemterra that will bring both condo and office offerings to the Cowdray Court site, which is located just south of the intersection of Kennedy Road and Sheppard Avenue East, offering direct access to Highway 401.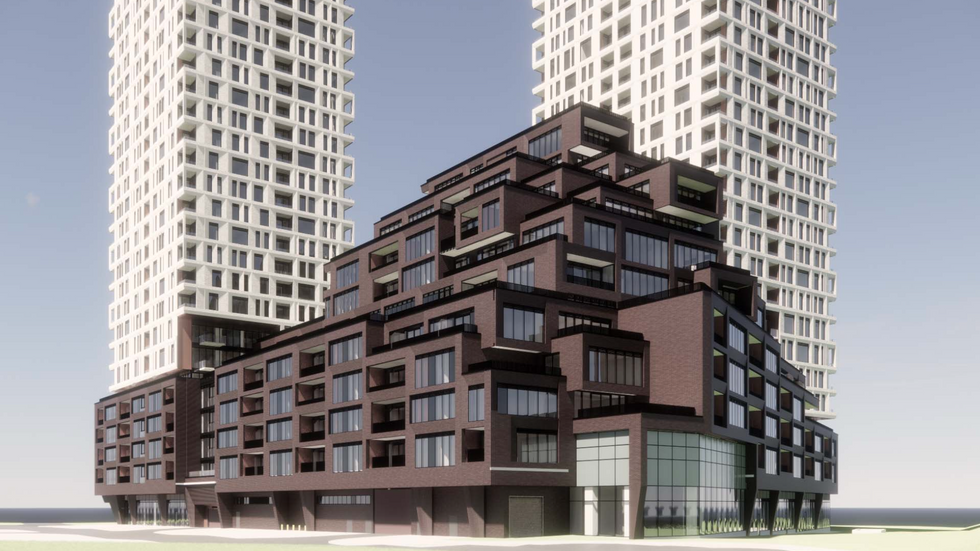 Teeple Architects
The project joins other, large-scale development efforts in the works in the Scarborough area, including the revitalization of the Agincourt Mall — a mammoth effort that will transform the site into a high-density, mixed-use community, inclusive of 10 residential towers — and a skyline-changing master-planned community slated for the Golden Mile district.
Future Developments