Toronto
Sold
Riverdale Semi Sells for $600K Over Ask in Just One Day
What did one Toronto property that sold way over asking say to the other?
"Join the club."
Stepping into the ring of recent over asking sales is 38 Victor Avenue; the Riverdale semi-detached went for $601,000 above its list price in just one day. The home hit the market on May 1, asking $1,749,000. By end-of-day on May 2, the property had sold for $2,350,000.
The transaction stands on par with similar activity the city has seen recently — namely, the sales of 141 Simpson Avenue and 48 Galley Avenue. Those two properties, located in North Riverdale and Roncesvalles respectively, each sold for ~$500,000 over asking in late April.
Now, even if it hadn't already been established that Toronto real estate may have killed the asking price, the Victor Avenue home is lovely. With 5+1 beds and four baths spread across three storeys, its unsurprising the place brought forth competitive buyers.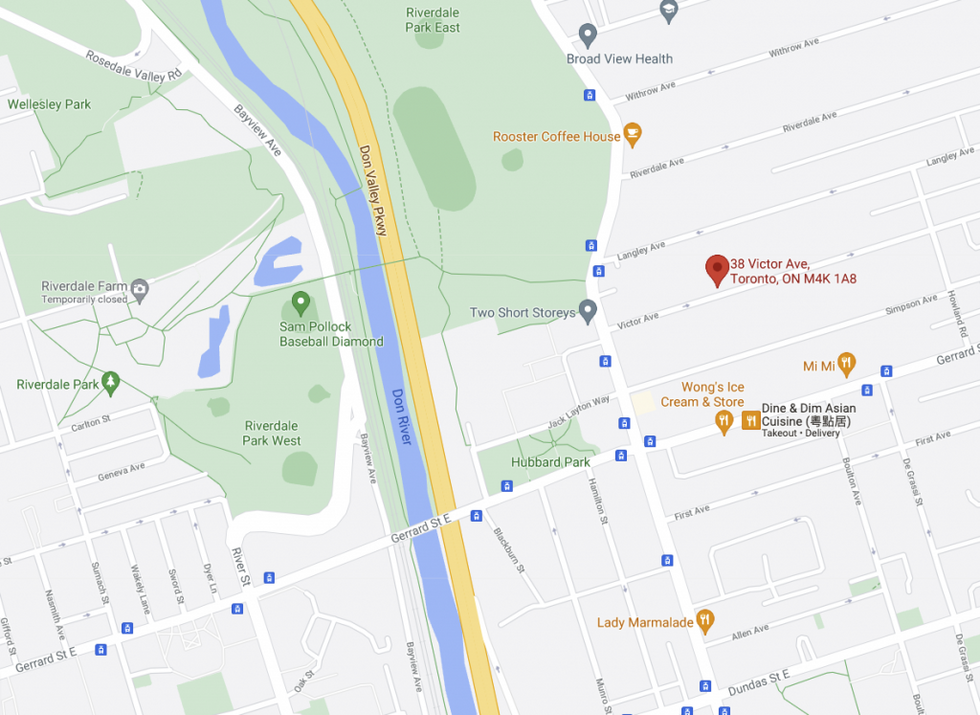 The address — situated steps from Riverdale Park, Gerrard East, and Broadview Avenue — stands on a 20-foot lot and boasts a sprawling (from urban standards) backyard.
Fully-renovated, the place is complete with white-oak herringbone floors, a gourmet kitchen with an eight-foot marble island, and a marble-framed fireplace.
What's more, several bedrooms mean more than just sleeping spaces: In the age of work-from-home, these recent buyers may have just snagged themselves a home office (or two).
Specs:
Address: 38 Victor Avenue
Type: Semi-Detached
Style: 3-Storey
List: $1,749,000
Sold: $2,350,000
Taxes: $7,017 / yr
The transition from office days to relaxing evenings will be easy here. Considering, that aforementioned backyard is finished with patio stones, built-in bench seating, and a grassy lawn just begging to be appreciated over a glass of red.
As warm weather approaches, we applaud the buyer who decided a $600K price uptick was well worth the benefits of an outdoor space (and a charming abode attached to it) to call their own.