The intersection of Bloor and Spadina may see some new life if a proposal to build a 35-storey condo tower is approved by Toronto City planners.
Earlier this month, a rezoning application was submitted to the City of Toronto to construct a mixed-use, 35-storey condo tower that would have space for 404 residential units at 334 Bloor Street West.
---
The proposed site sits on the northwest corner of Bloor Street West and Spadina Road, occupying approximately 40,131 square feet in area. The "underutilized" site is currently developed with a 3-storey residential building and a 6-storey office building, both of which include at-grade retail, along with a large surface parking lot that occupies the majority of the site.
The subject site also includes a one-storey pavilion entrance to the Spadina subway station, which is to be demolished to see the entrance integrated into the proposed building.
The proposal calls to demolish the existing buildings on the site and replace them with the proposed tower, which would also house retail, office, condo and rental apartment uses, spanning a total of 391,343 square feet in gross floor area.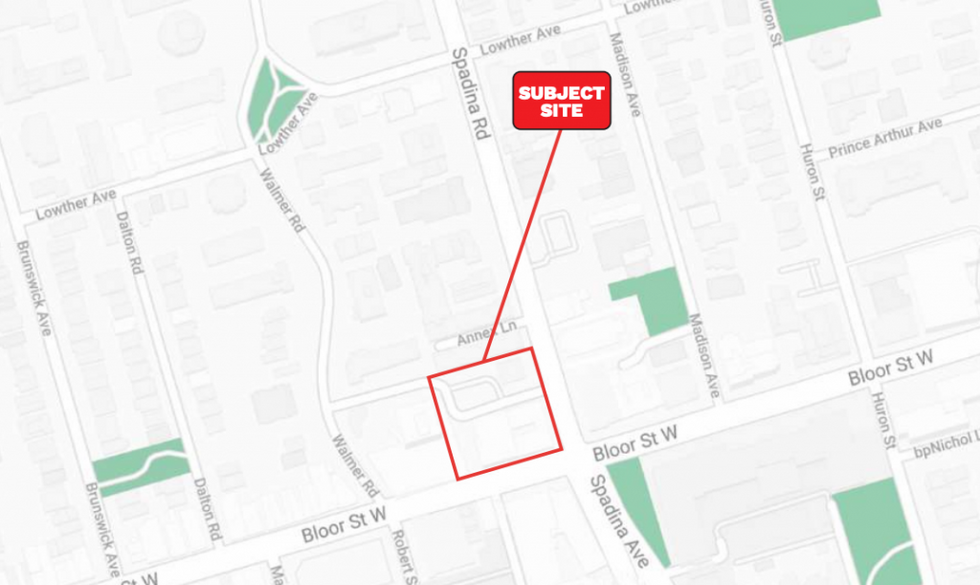 Proposed site at 334 Bloor Street West
READ: This is What the Condo That Could Replace Sneaky Dee's Looks Like
According to the proposal, retail and office would be located on the first four floors of the tower's podium, which slowly steps back above the 4th to the 8th storeys and is then topped with a 27-storey residential tower.
At the ground floor level, 709 square metres of retail space is proposed along with a 389 square metre 'urban living room' privately-owned publicly accessible space (POPS) which will function as the 'crossroads' of the building, connecting all of the proposed uses.
An additional 2,225 square metres of concourse retail and 4,497 square metres of office space are also proposed, for a total gross floor area of 36,357 square metres.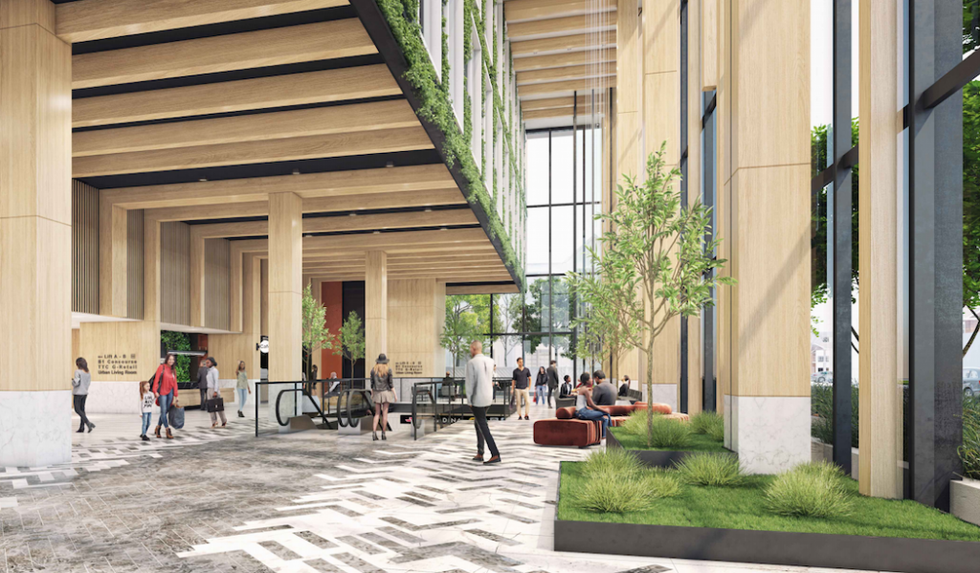 A total of 404 units are proposed, 24 of which will be rental replacement units. Of the new units, 41% will be family-sized, 2- or 3-bedroom units. The building will also have a total of 1,616 square metres of amenity space. The main amenity space, located on the seventh floor, provides a 6,037 square-foot outdoor terrace with exercise, lounge, and dining areas.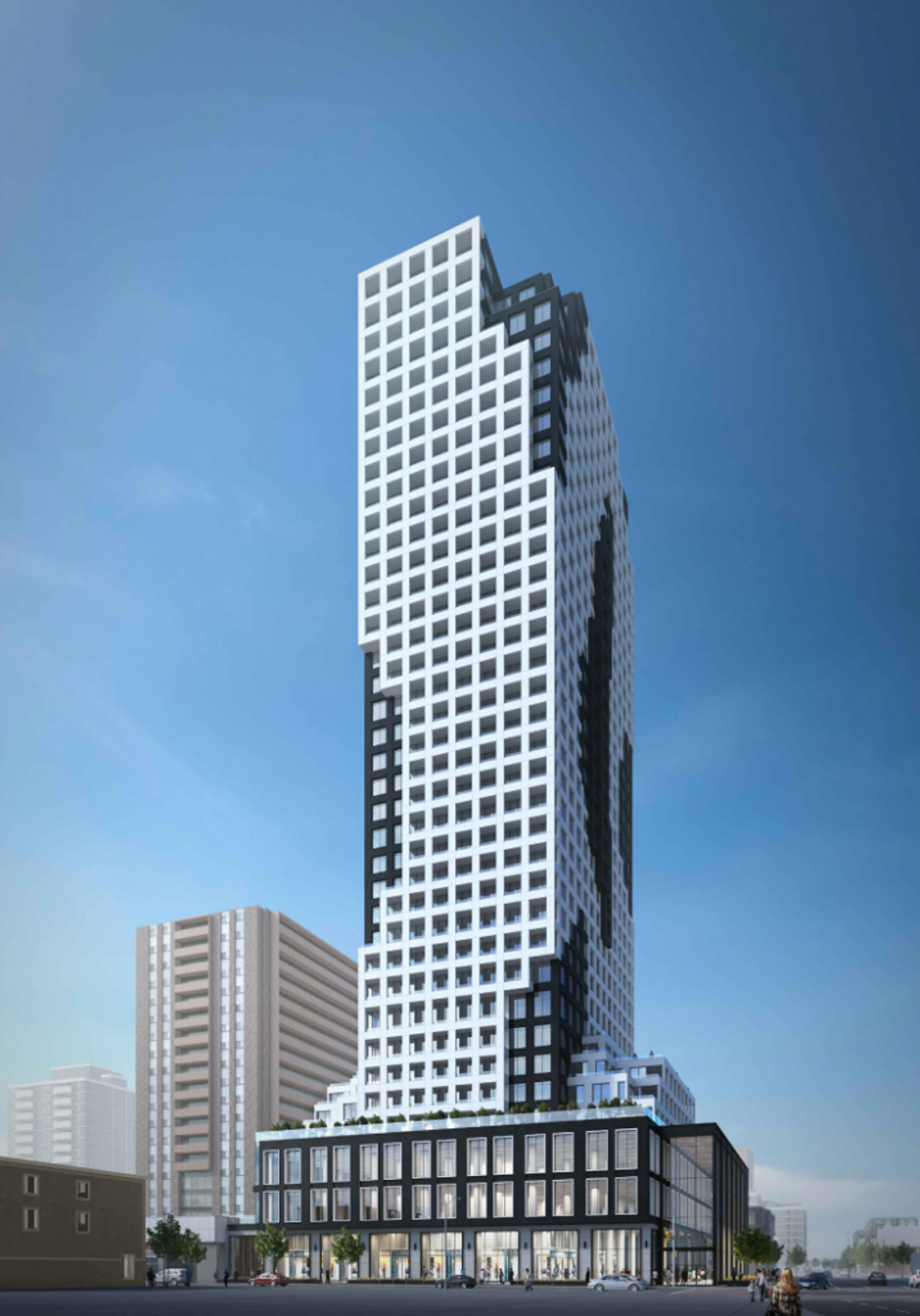 The proposal also calls to build a three-level underground parking garage that would contain 158 vehicle spaces, more bicycle parking, and a connection to the concourse level on P2.
Future Developments