Real Estate News
Sold: Renovated Editorial-Worthy Summerhill Suite Goes for Under Asking
If Barbie's Dream House was converted into a condo, it would be this exquisitely renovated, irrevocably stylish suite at 1174 Yonge Street. And the space just went for under asking.
In the wake of a two-year-old $120k investment dedicated to upgrades, Unit 301 stands proud as a transformed beauty. Marble, brass, and white oak blend perfectly throughout the space, breathing an air of sophistication into the two-bedroom space.
This spot's lucky buyer was able to snag the condo apartment for $745,000, a cozy $24,000 below the listing price. Located on the building's west side, the suite offers a quiet respite from bustling Yonge below, while still only being steps away from everything the luxe midtown neighbourhood has to offer.
Boasting two bedrooms (or, in these times, a bedroom and an office), plus a bathroom fitted with a glossy shower, all the essential needs are met. Add in pale wood flooring, walls the colour of soft clouds, and a kitchen decked out with marble-look details, and you're onto something — that something being the Barbie Dream House vibe. In part, the space looks so pretty because the decor leans right into the contemporary design of the unit itself. Clean lines, rose gold, dusty pink and fun art prints all lend themselves to the home's bare bones, and we hope the buyer will be inspired to maintain such an endearing and playful interior design.
READ: Has COVID Really Resulted in Toronto Residents Fleeing to the Suburbs?
What's more, the unit has a lovely little secret: a terrace that looks like something you might find in Paris, if not at least in Old Montreal. Complete with a slightly-curved black bannister and fitted, for the listing at least, with a cushy-looking outdoor couch, all that needs to be added is a potted rose bush and we'll call the nook complete.
According to the listing, the average asking price in the area this suite is situated in is $2,090,007, while comparable two bed, two bath listings can be found nearby, here and here, for $799k and $775k respectively.
While lower than the average cost in the vicinity, these nearly-$800,000-homesteads are still a pretty penny. If you're not prepared to buy, but you're in love with what you're seeing from this unit, lean in; we have one silver, no, rose gold lining to share.
There's an equally-adorable unit in the same building currently available for rent.
EXTERIOR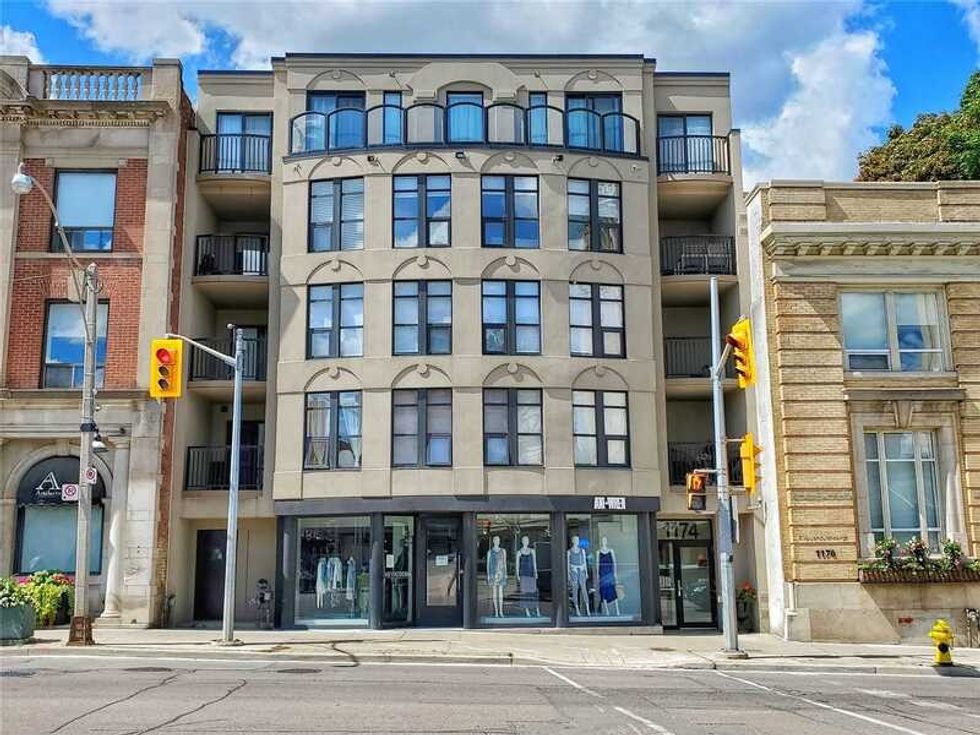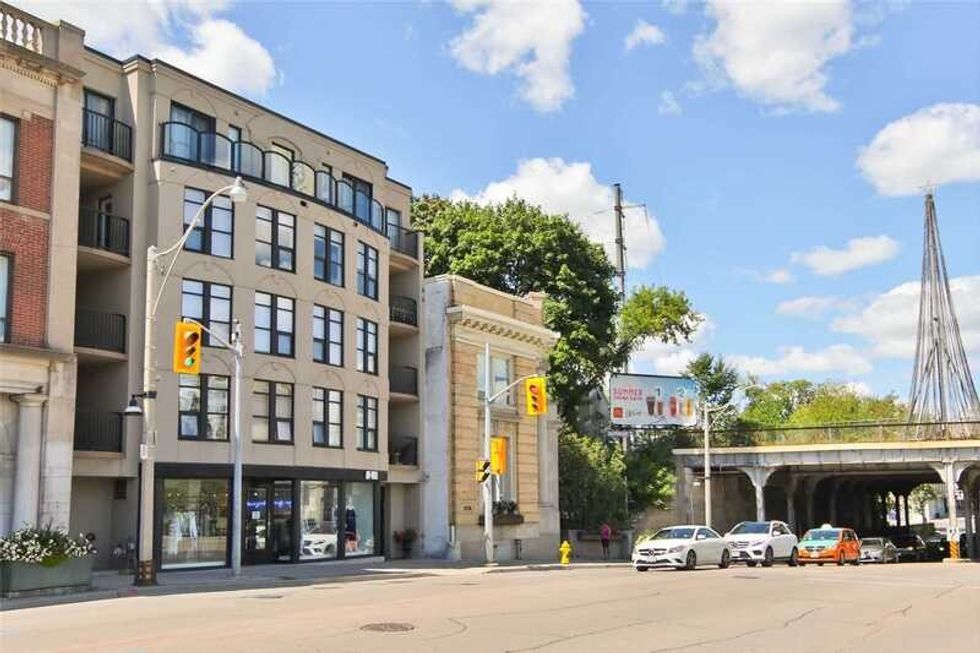 LIVING AND LOUNGE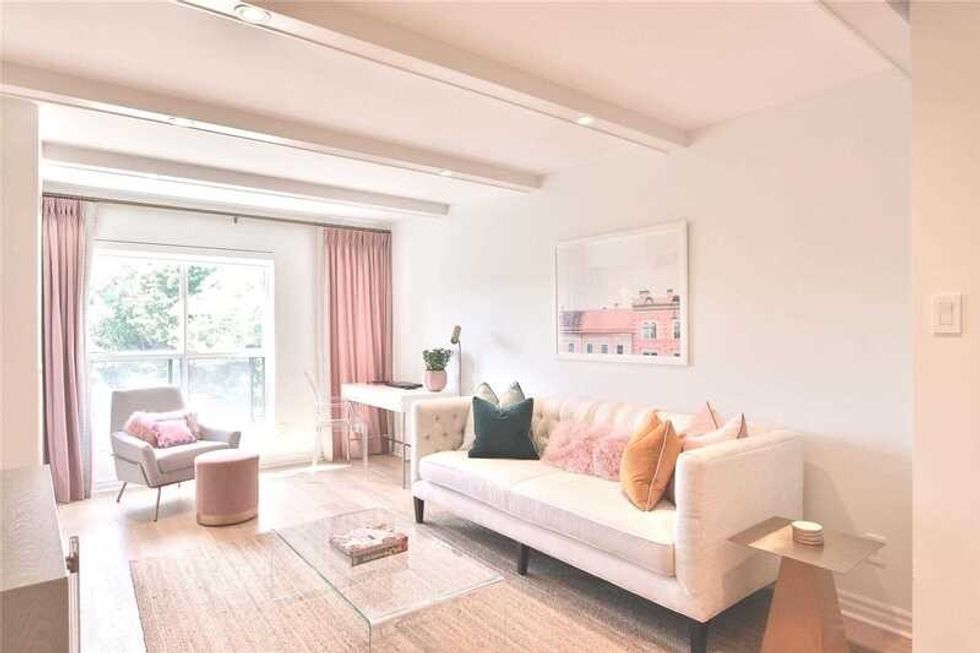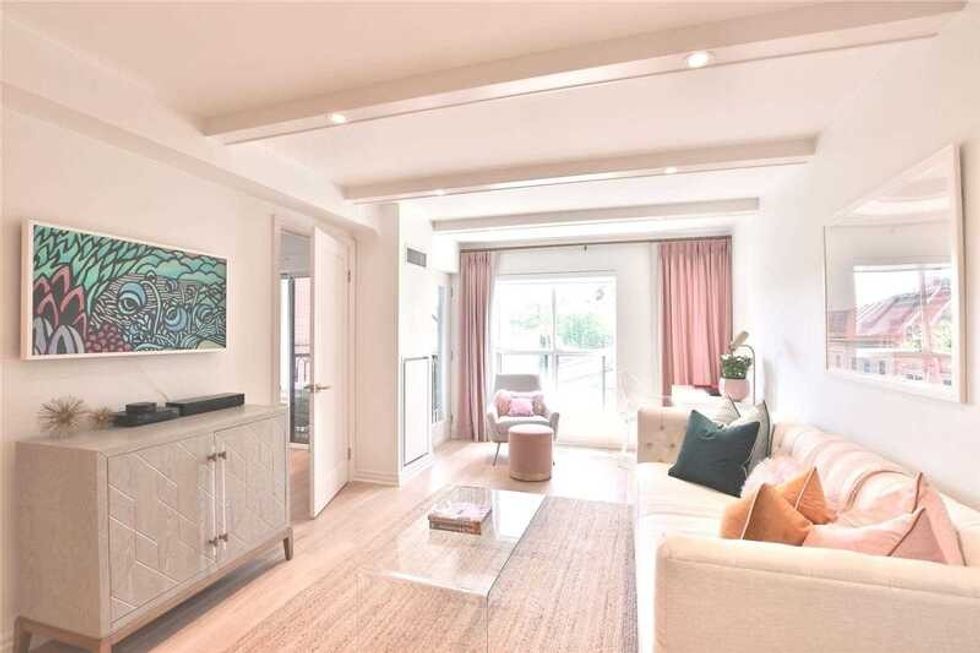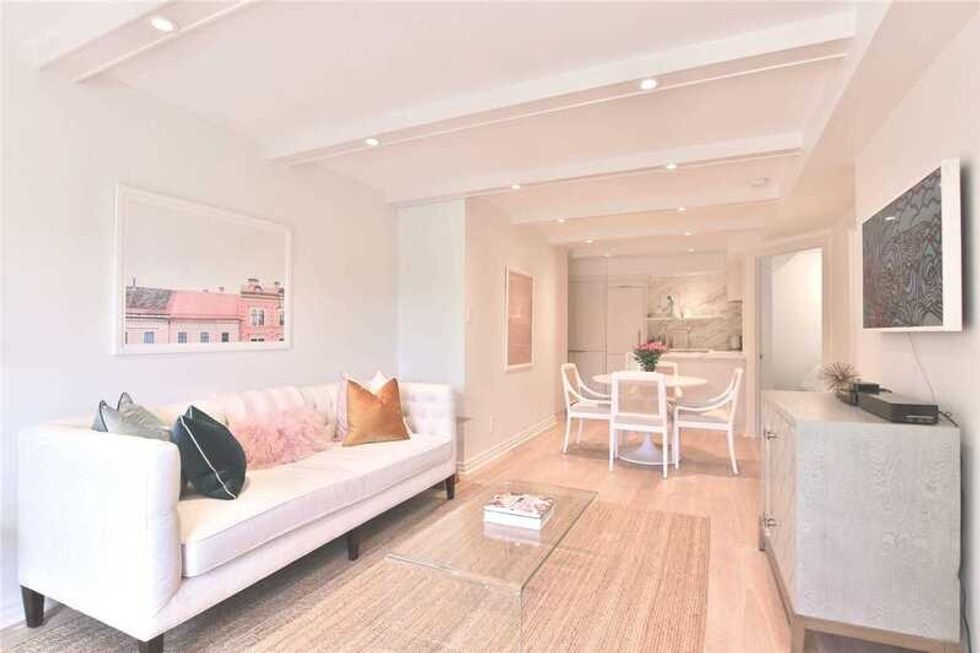 KITCHEN AND DINING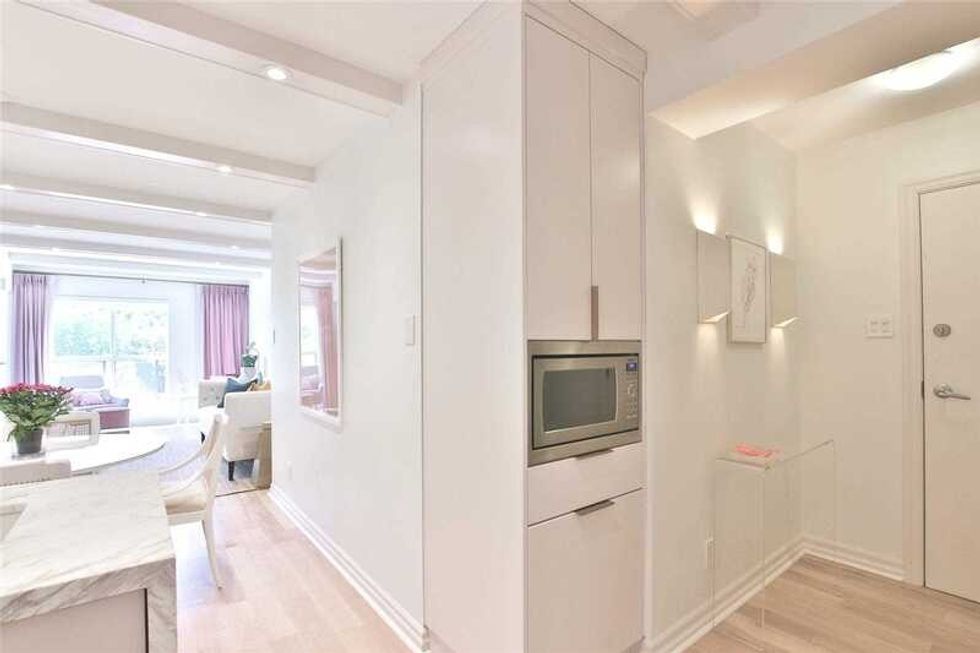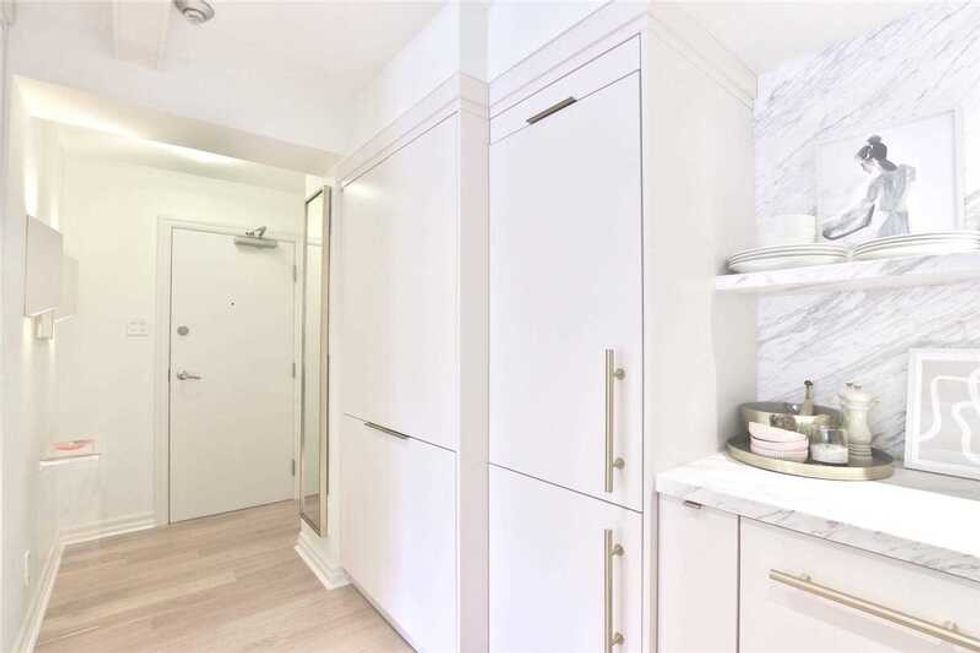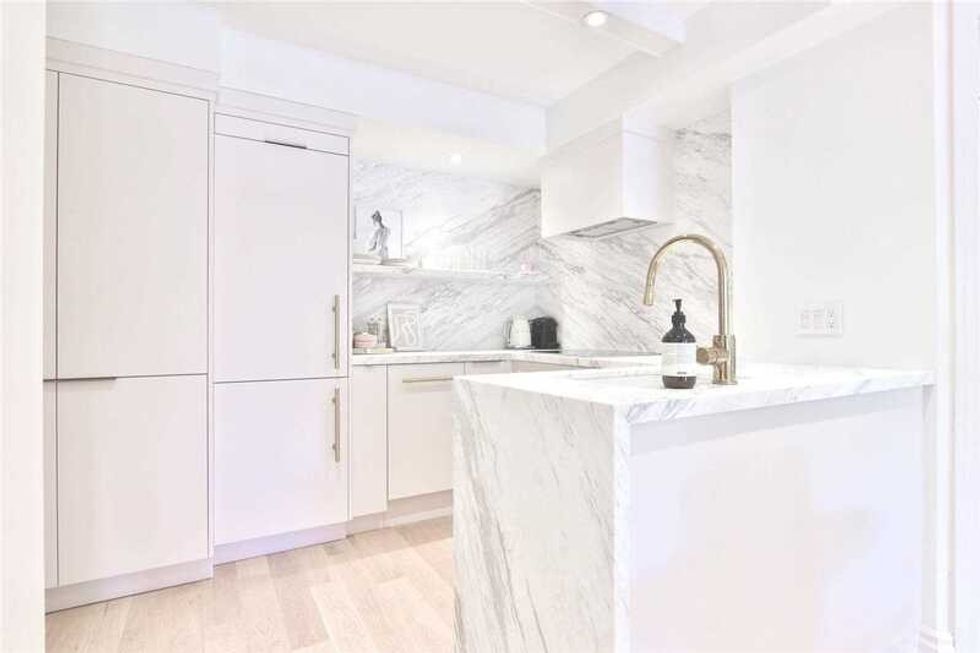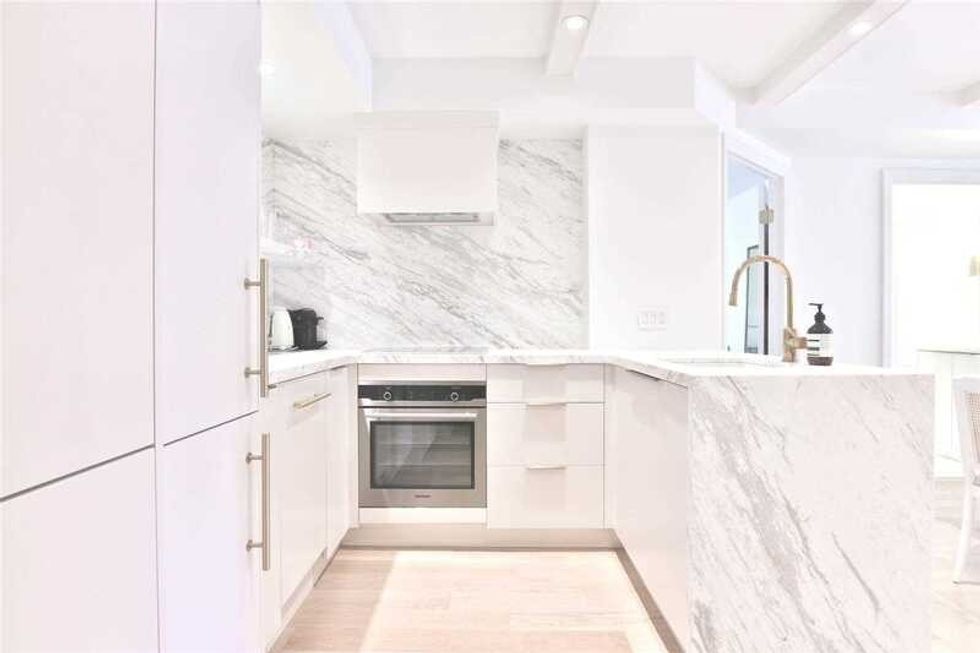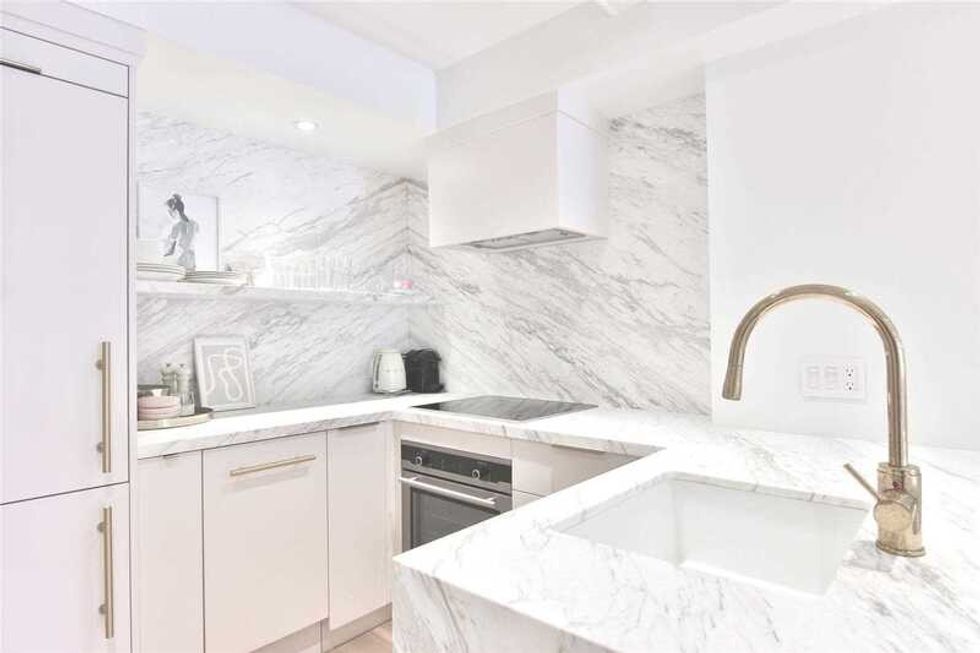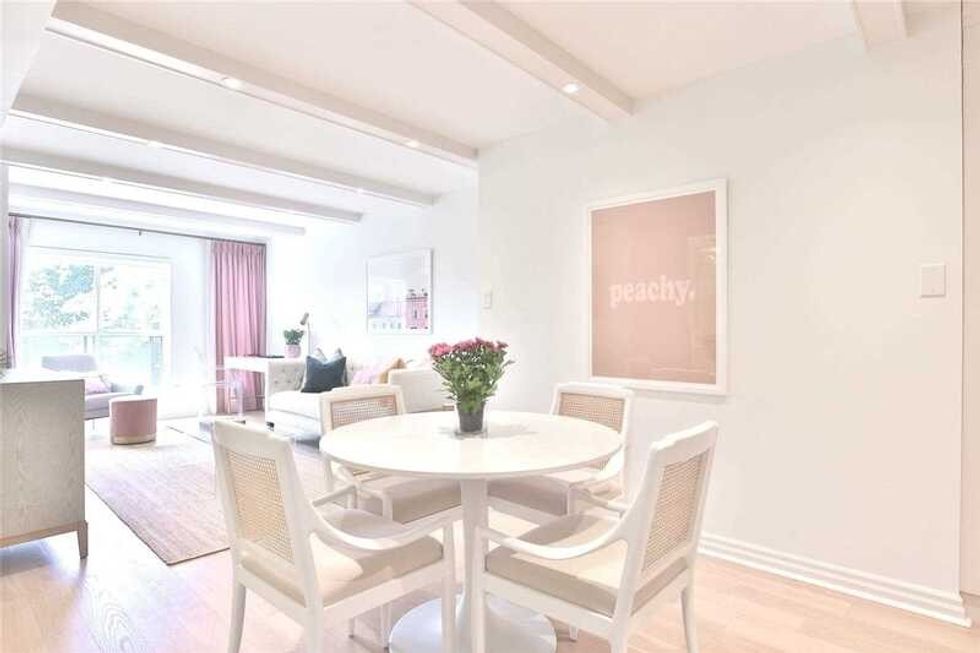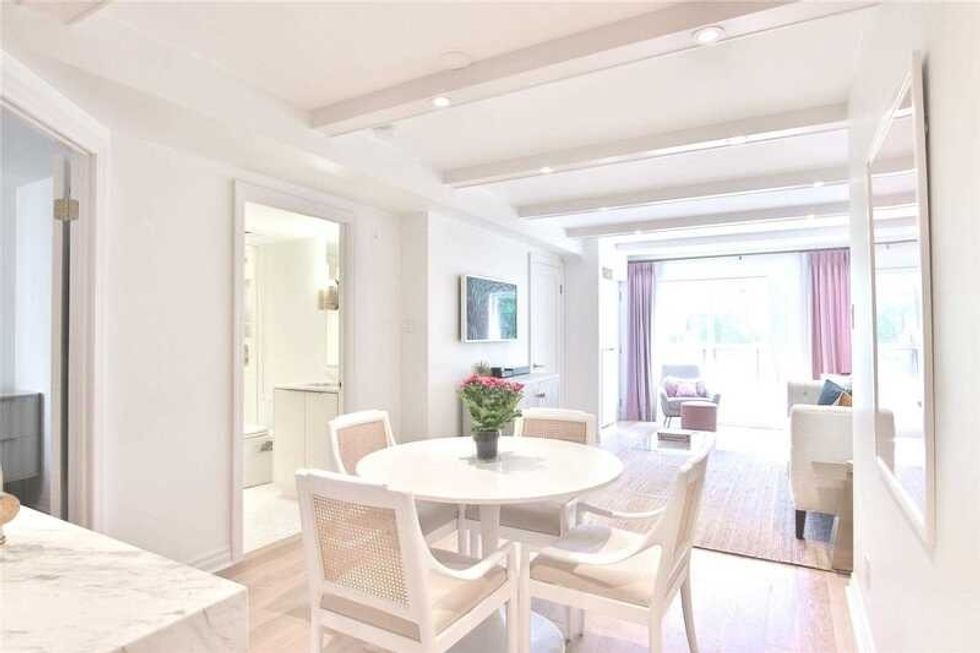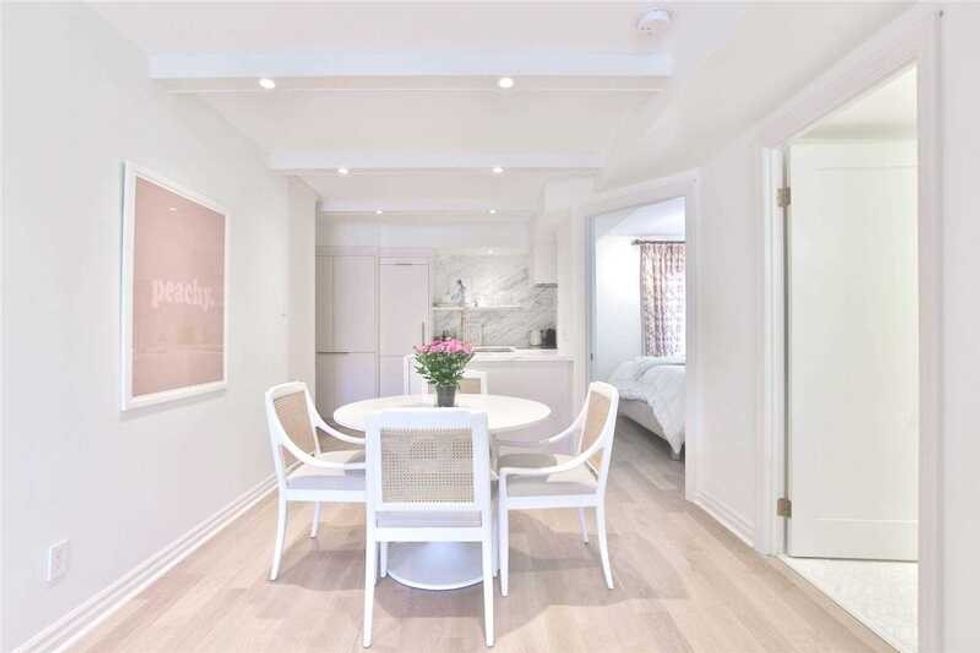 BEDROOMS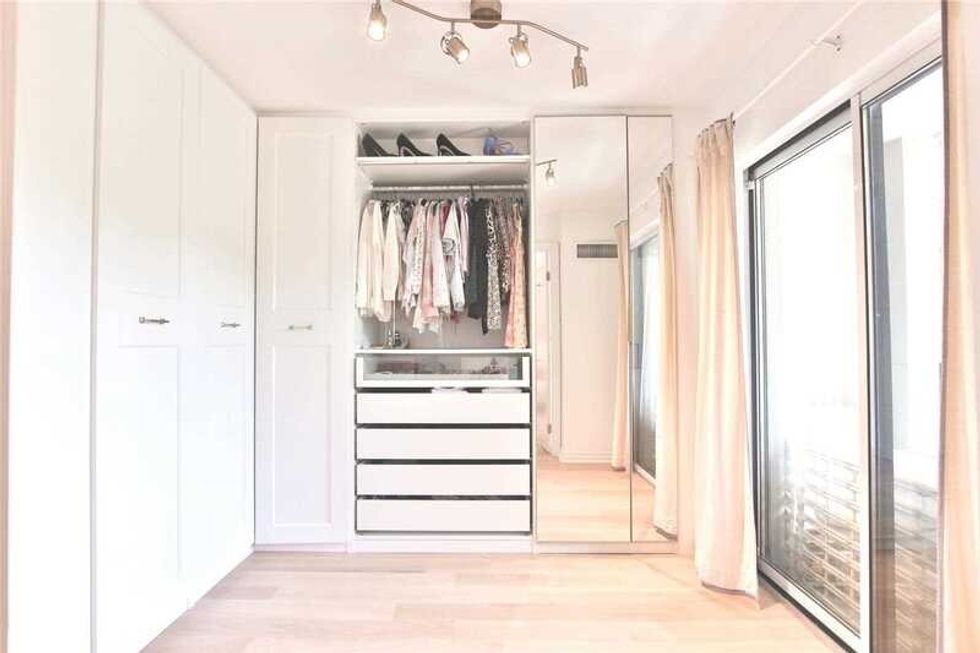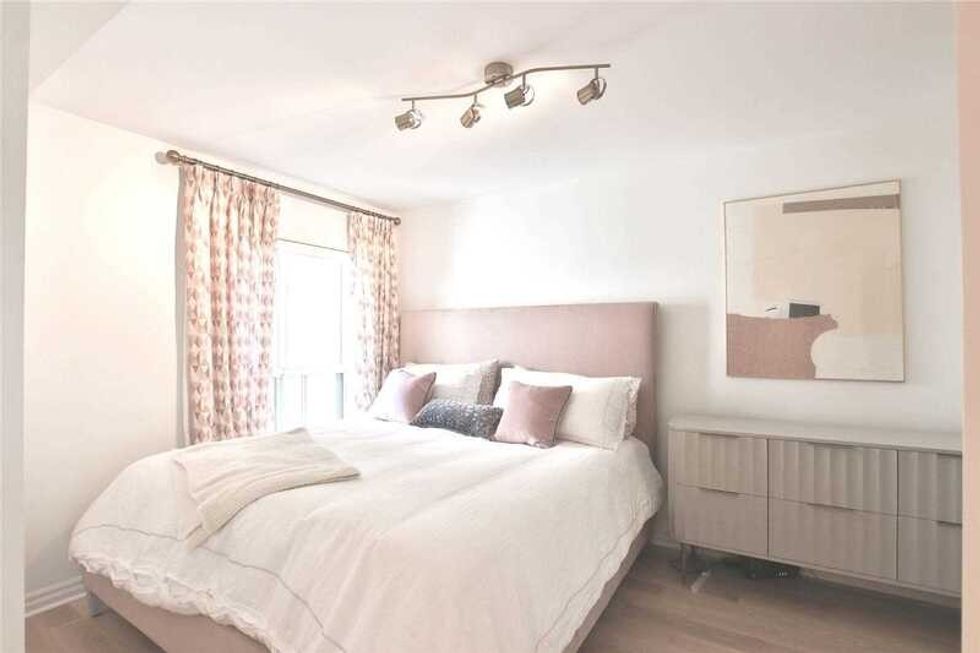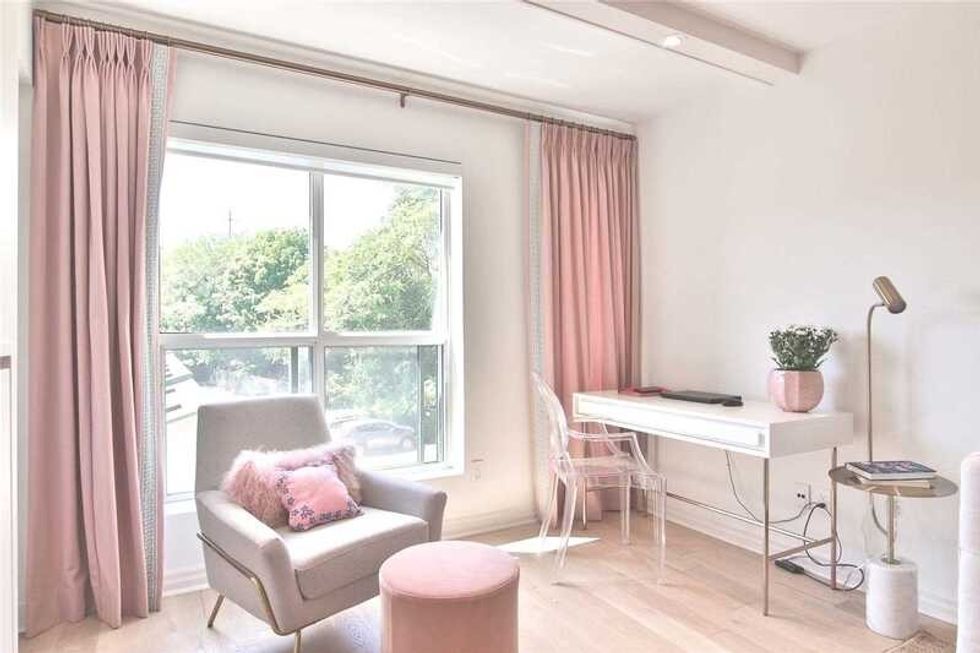 BATHROOM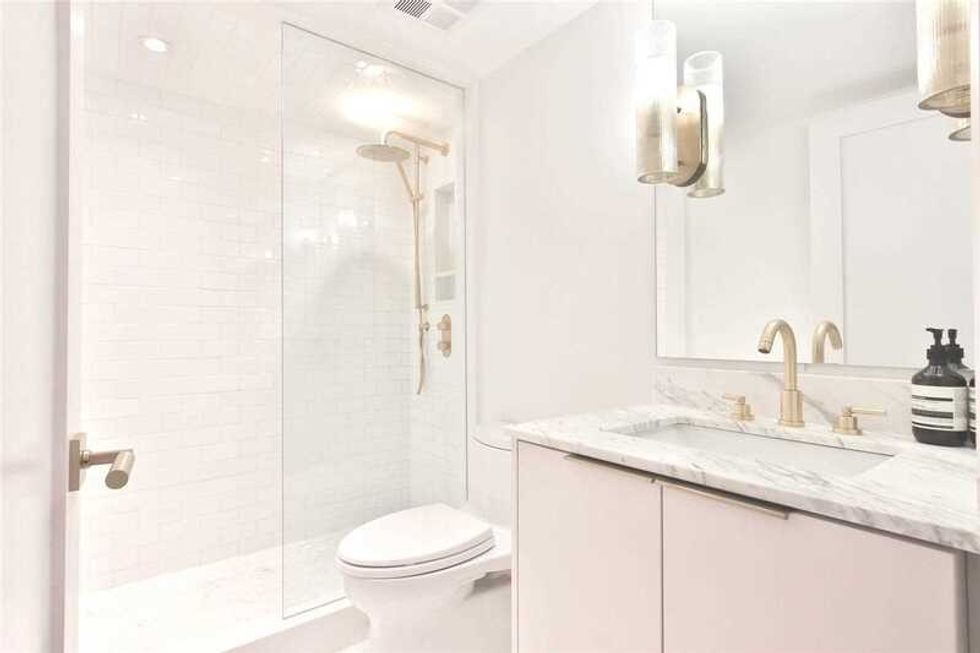 BALCONY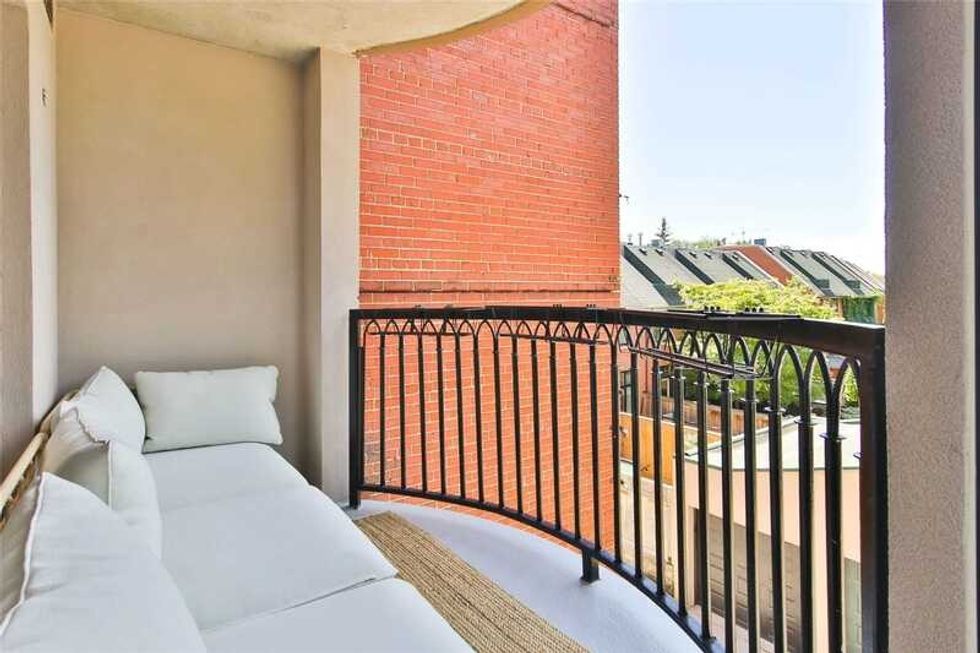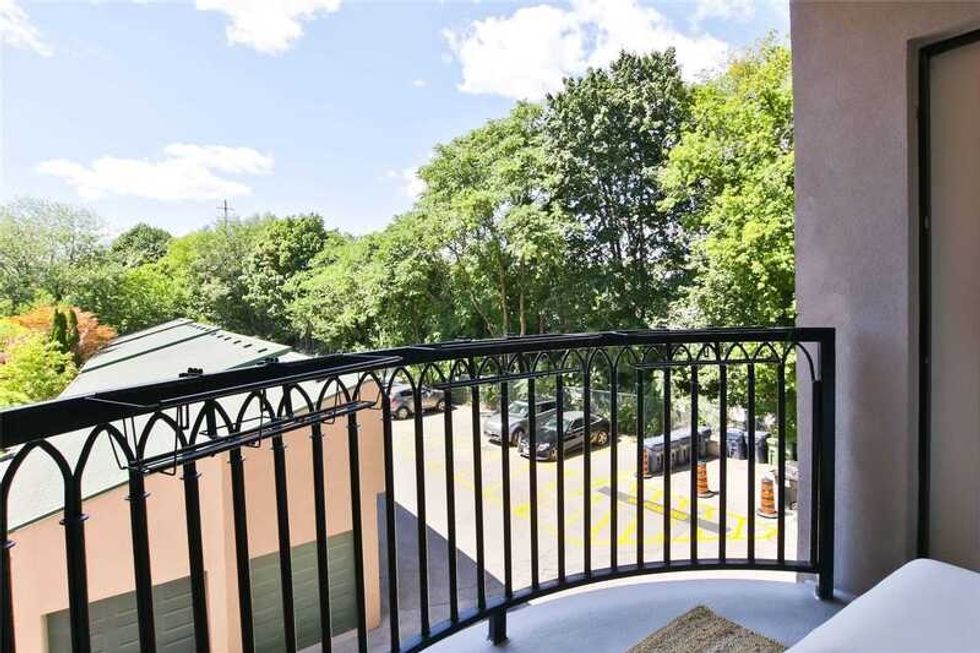 NEIGHBOURHOOD