Toronto
Real Estate News
30-Storey Mixed-Use Tower Proposed Just Steps From Yonge-Dundas Square
BAZIS, an Ontario developer, has revealed plans to redevelop and construct a 30-storey mixed-use tower in the heart of downtown Toronto's Garden District neighbourhood.
Designed by R. Varacalli Architect, the development is expected to yield 287 residential units and have 231.09 square metres of retail space at grade and a residential area of 21,342.41 square metres.
If approved, the project will break ground in the area spanning 54-74 Dundas Street East and 98-100 Bond Street, just south of Ryerson University's main campus and approximately 60-metres east of Yonge-Dundas Square.
The subject site is currently developed with four low-rise commercial buildings, including the Imperial Pub, retail, restaurants, offices, personal services, and a vacant former place of worship. When complete, the project is poised to redevelop the site comprehensively.
READ: 41-Storey Tower Proposed for Current Site of The Ballroom in Entertainment District
The proposed building will sit atop an 8-storey podium and feature a two-tiered tower design incorporating a 17-storey element at the north end of the site and stepping up to 30-storeys at the south end of the site.
Planned components include retail and residential uses at grade, fronting onto Dundas Street East and Victoria Street Lane, and access to the residential lobby via Bond Street and ancillary service uses, including four car-share parking spaces.
Residences and common areas will be located on the upper levels, and the residential units will comprise a mix of 70 bachelors, 60 one-bedrooms, 120 two-bedrooms, and 37 three-bedrooms.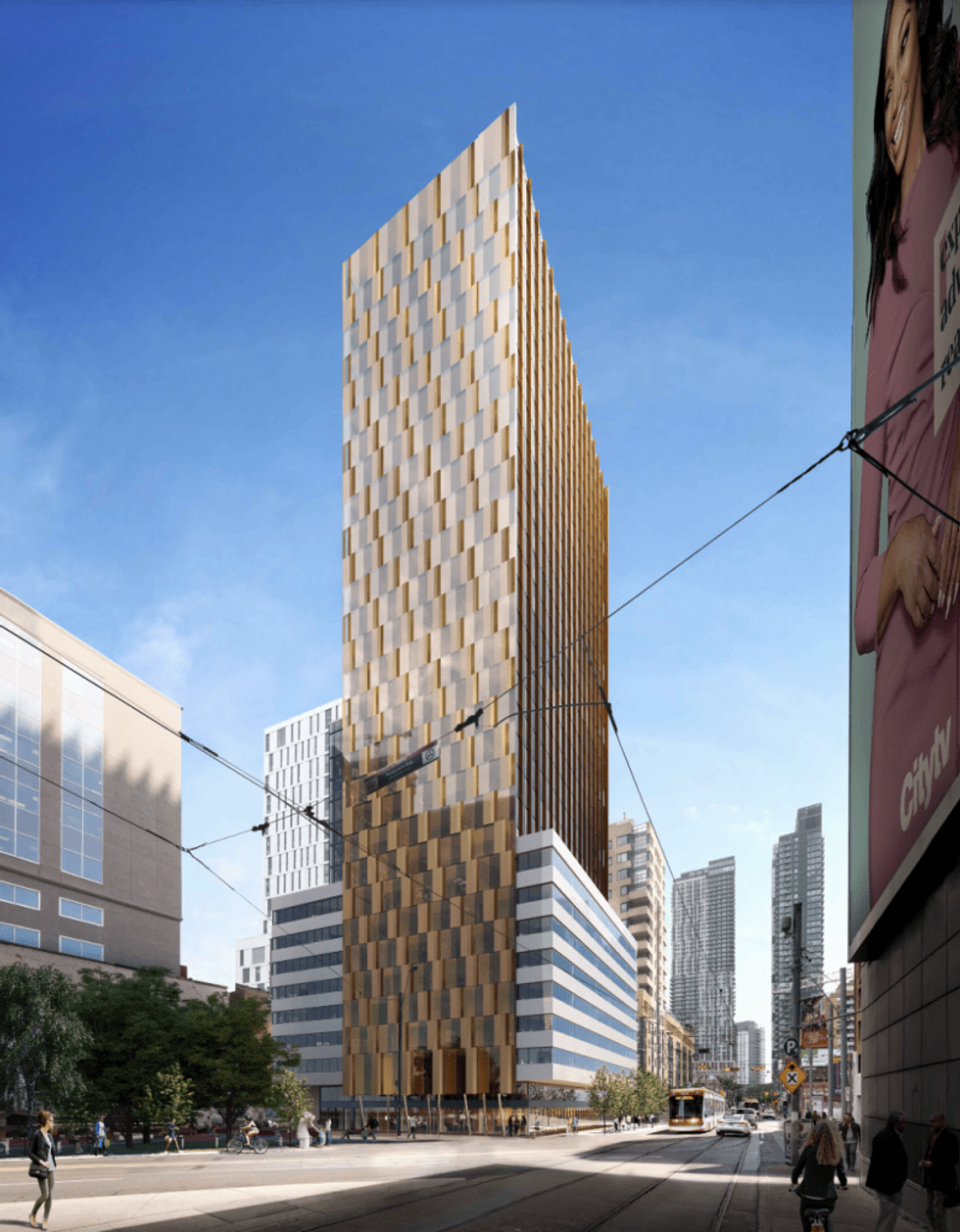 Approximately 14,308 square feet of indoor and outdoor amenity space would be included in the tower. Indoor amenities will be located on floors three, four, five, and 18, along with an outdoor amenity terrace on the 18th level and a private terrace space on the ninth floor.
Additionally, the majority of the units have been designed to include an interior sunroom to provide private, semi-outdoor space.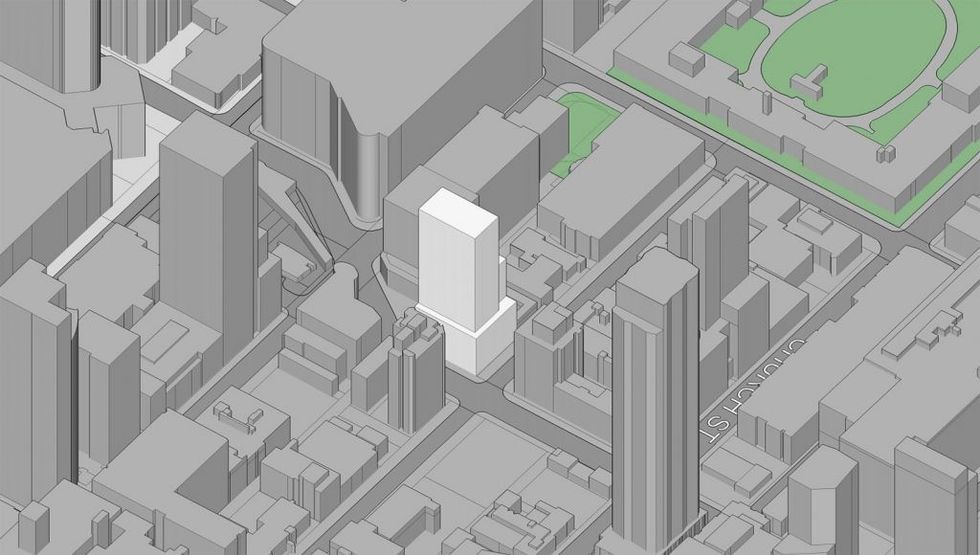 According to the project's planning rationale, the development will not include any additional parking spaces outside the four car-share spaces. However, a separate bicycle parking entrance will be provided from Victoria Street Lane, with a dedicated bicycle elevator.
Overall, 349 bicycle parking spaces are proposed, including 310 long-term and 35 short-term resident spaces located in the basement level and accessible through the bicycle elevator and four short-term retail spaces located at grade.