Prince Edward County
Listed Country
Reach for Lakeside Tranquility at This 9-Acre Prince Edward County Property
Prince Edward County is up there with the most beautiful locations in southern Ontario. And a newly-listed property, complete with 800 feet of sunset-facing waterfront, is inviting you to call the stunning county home.
Boasting private woodland access, groomed walking trails, and lakeside breezes, 2809 County Road 7 serves general-store-meets-cottage vibes, with a sprinkle of contemporary design thrown into the mix.
Spanning 9.4 acres, the plot of land at this address — dubbed THE REACH — boasts capacity for two residential buildings in the style of "great house" and "guest house." The latter, complete with 3 beds and 2 baths, awaits you already.
And the former? That's a creation you get to take the reins on.
READ: Rare and Ritzy Opportunity to Reside in Iconic Downtown Hotel
Location-wise, this plot lies against 800 feet of Lake Ontario shoreline, nearing the edge of one of the region's pristine peninsulas. Picton, with its shops, eateries, and quaint attractions, is a scenic 20-minute drive away. Indeed, the property is just far enough from town that its vibe stays private, but it's close enough for convenience to remain intact.
Already built and fully operational, the "guest house" currently on site incorporates Passive House EnerPHit Standards, bringing the structure into the eco-conscious modern day. But, the build boasts history, as it's been meticulously transformed from the 19th-century farmhouse it once was.
The house's post and beam construction — which has been stripped down and sandblasted — exposes the warmth of hand-hewed wood inside. Contrasted by the modern kitchen with its soaring ceilings and large windows, the place is contemporary and classic, all at once.
Outside, a massive deck surrounds the majority of the home, while a flat and cleared-out elevated space on the escarpment's crest lends itself perfectly to the build of the "great house."
Specs:
Bedrooms: 3
Bathrooms: 2
Lot: 9.4 acres
Price: $2,199,000
Ready for you now, and ready to create your future, too, 2809 County Road 7 — asking $2,199,000 — is a once-in-a-lifetime opportunity.
If you have a 9-acre lakefront dream, now's the time to turn it into a reality.
WELCOME TO 2809 COUNTY ROAD 7, PRINCE EDWARD COUNTY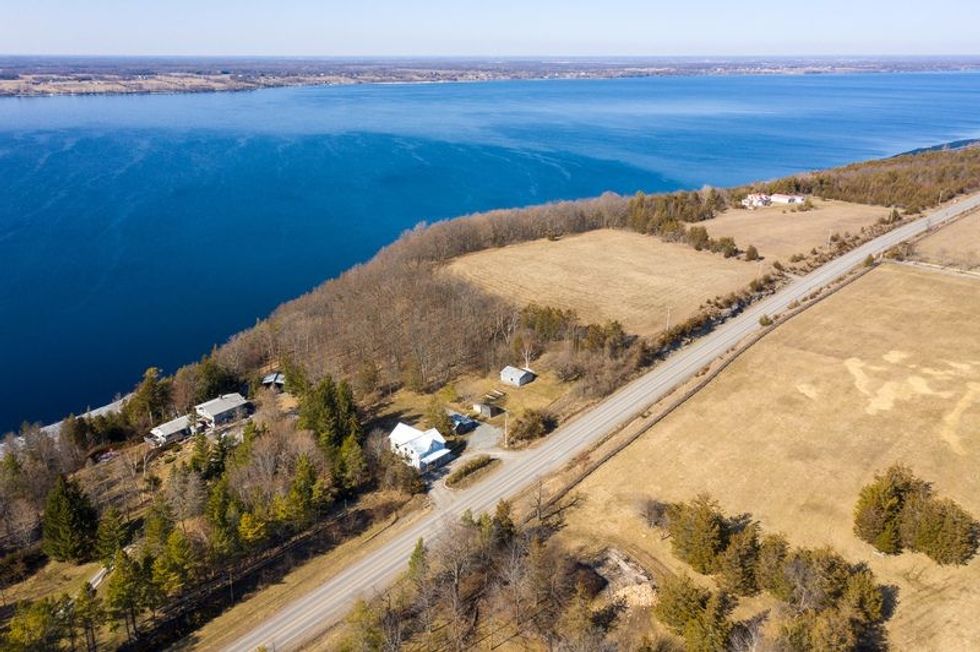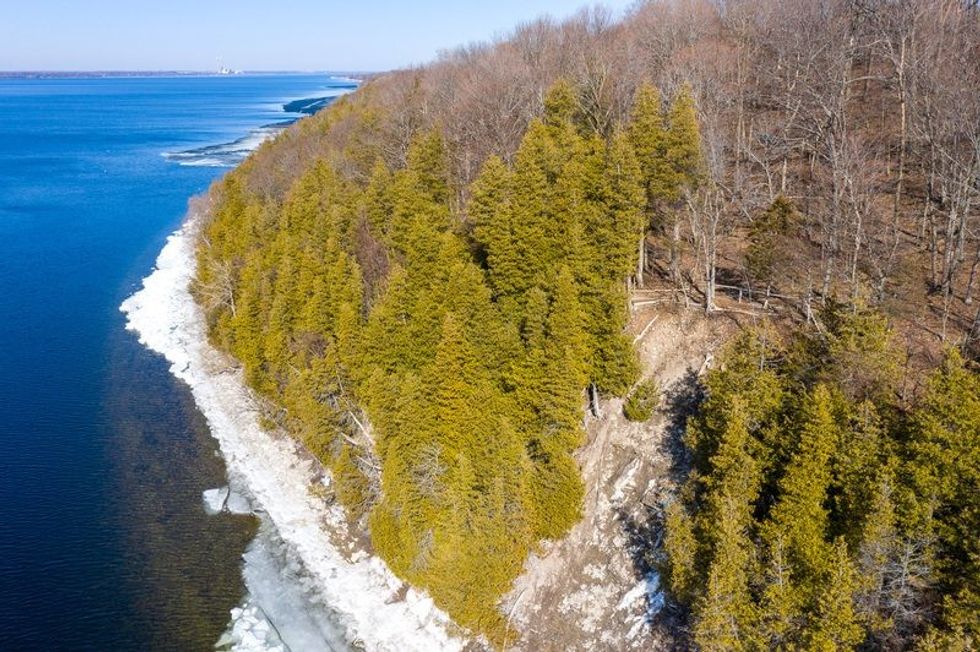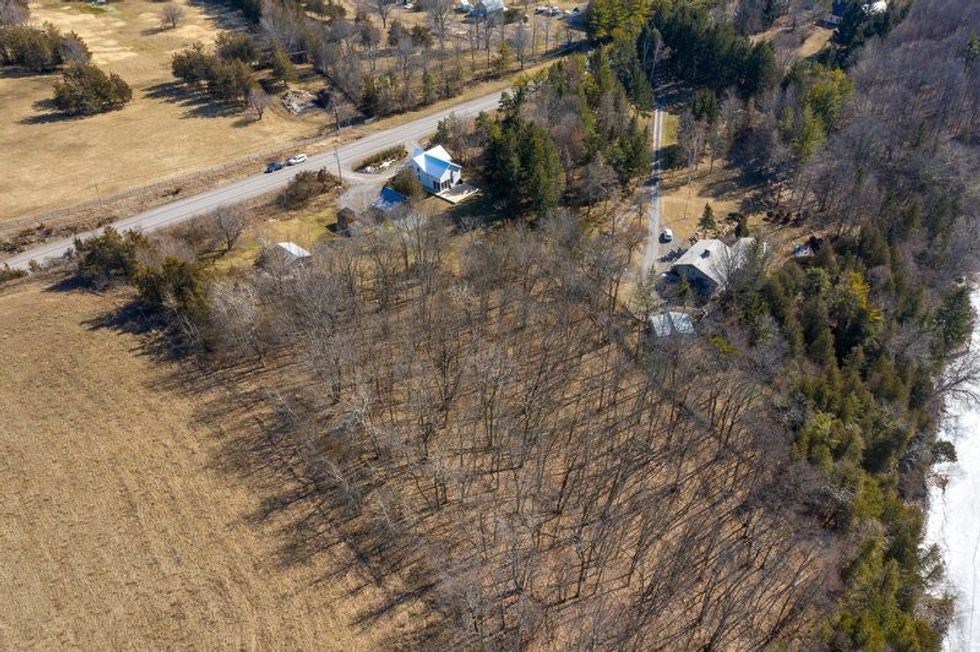 ENTRY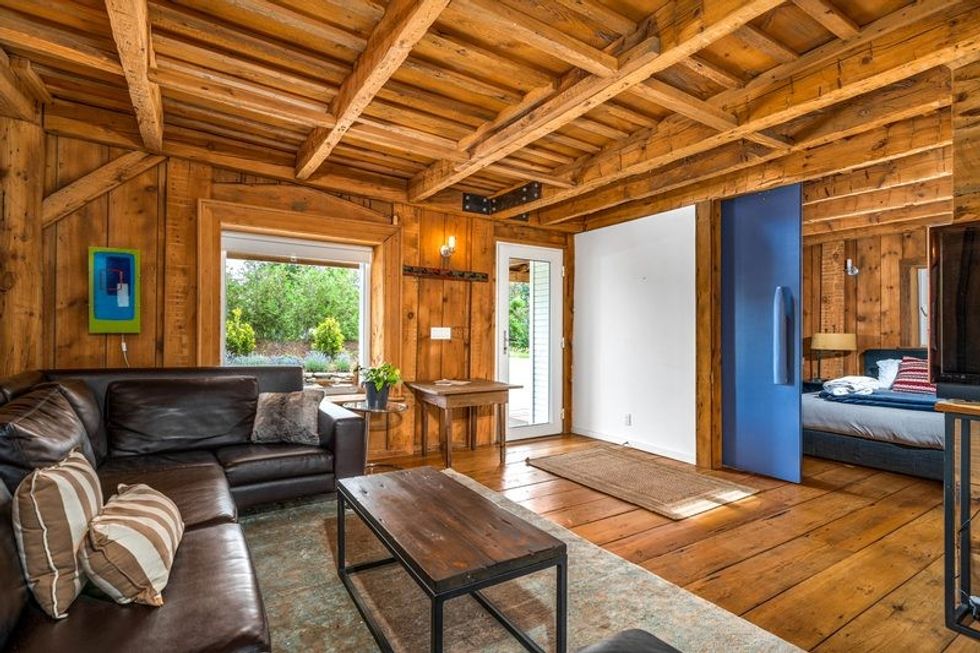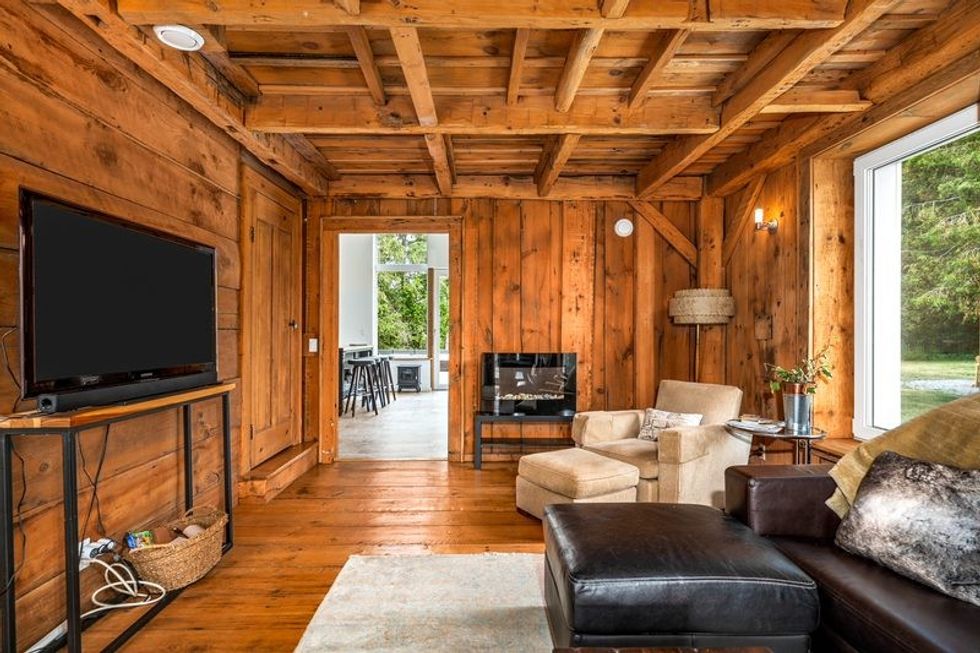 KITCHEN AND DINING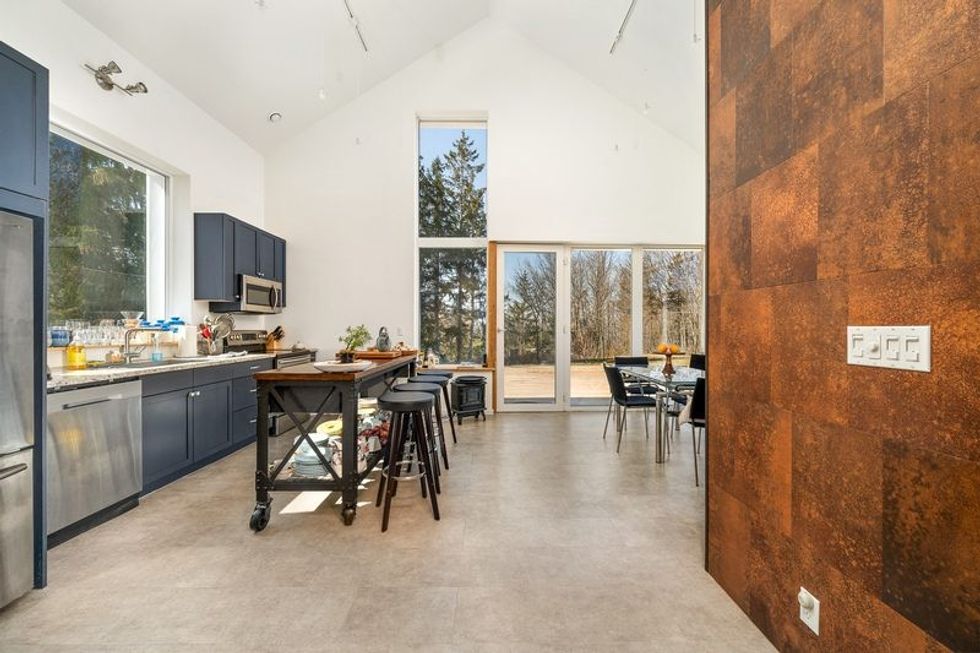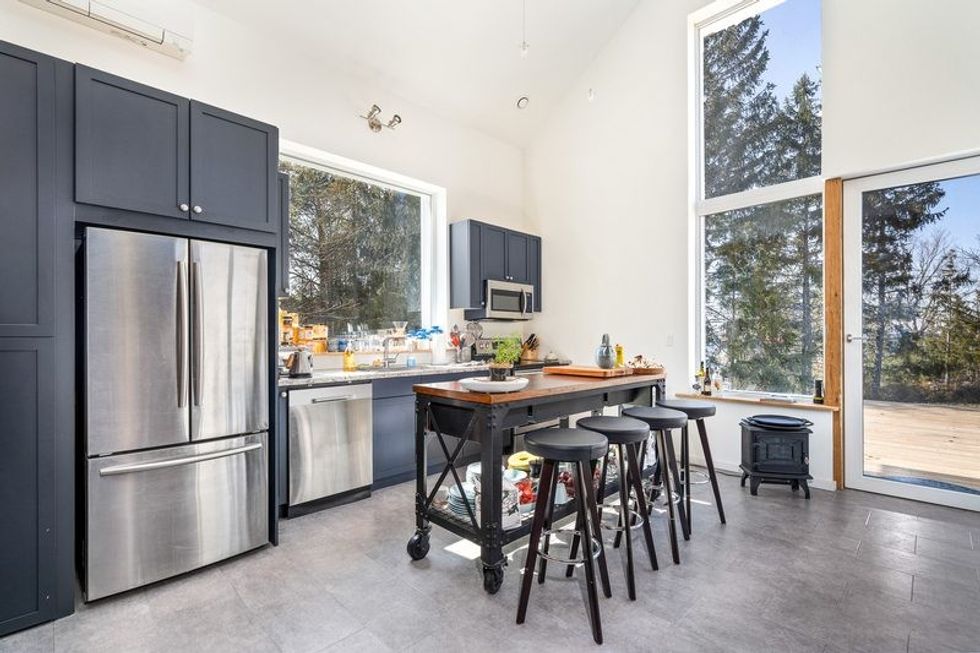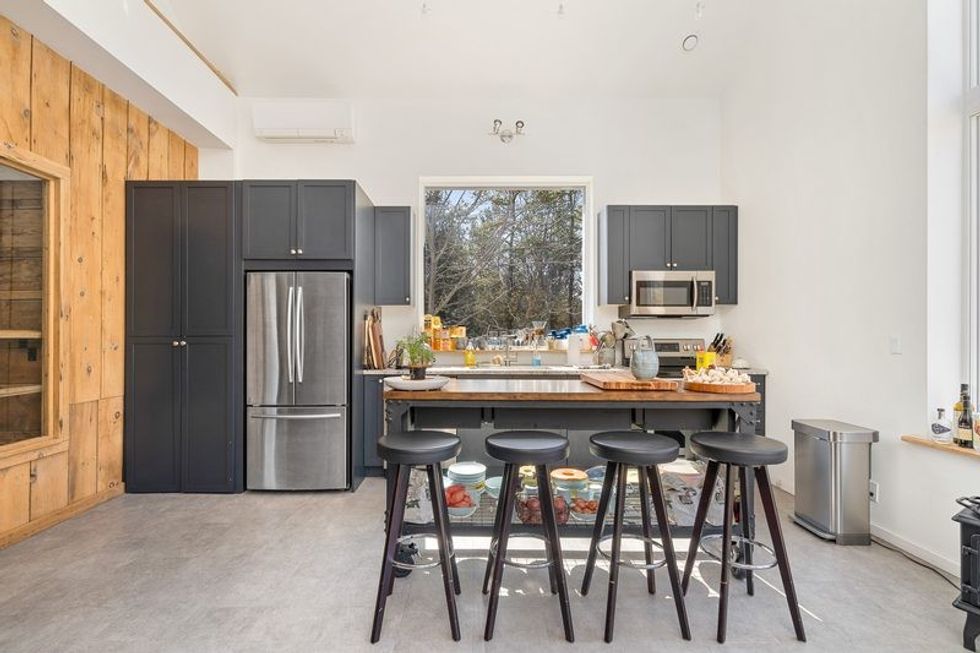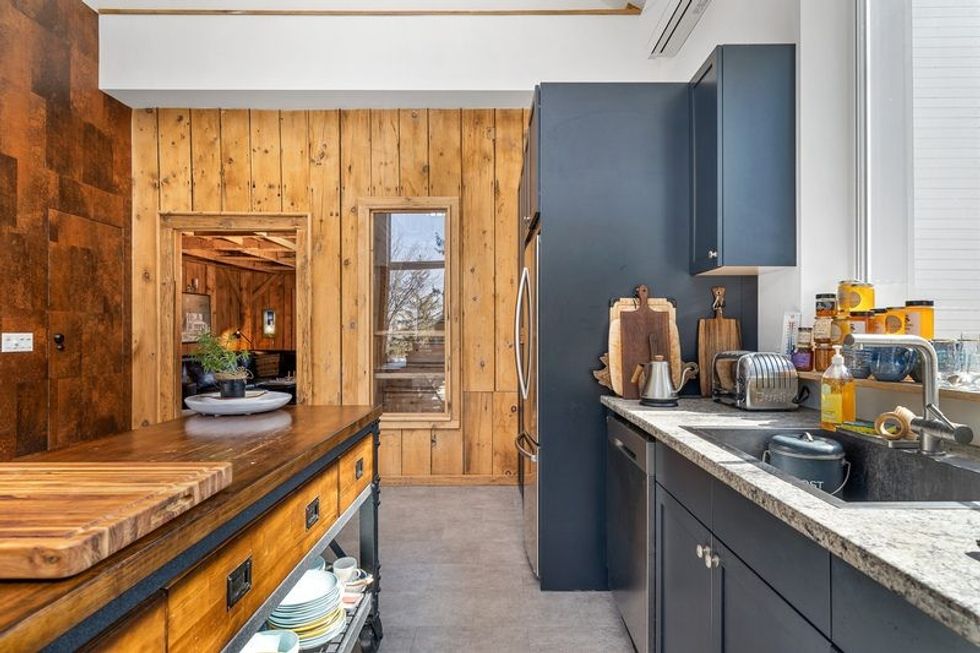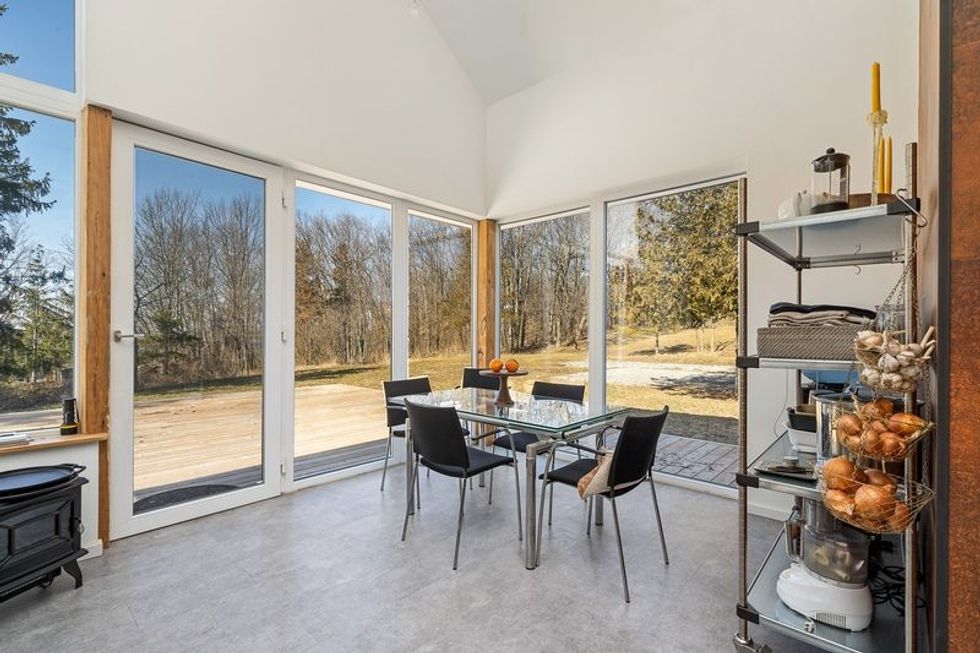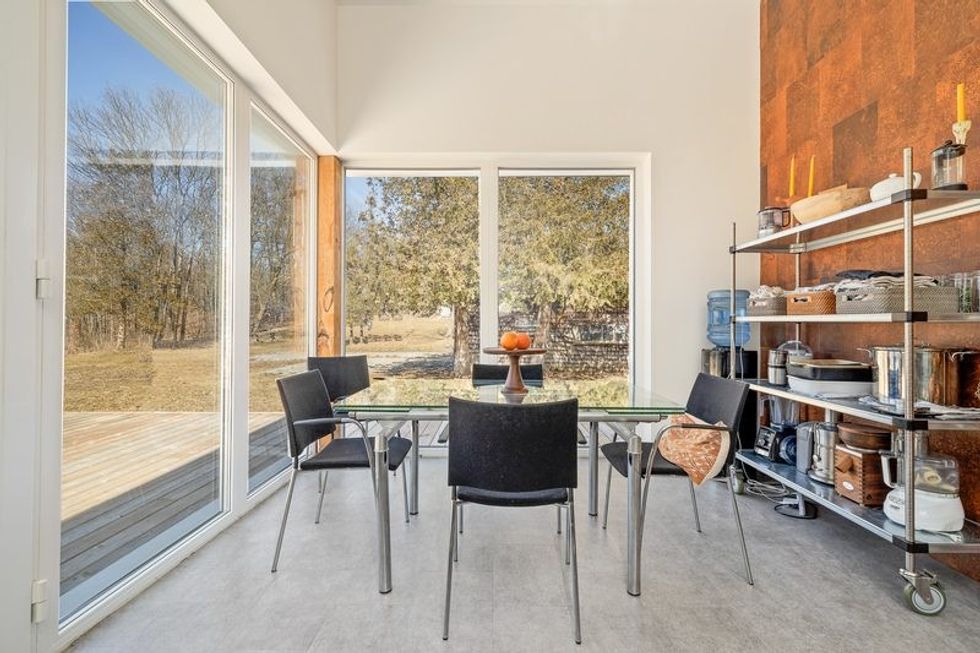 BEDROOMS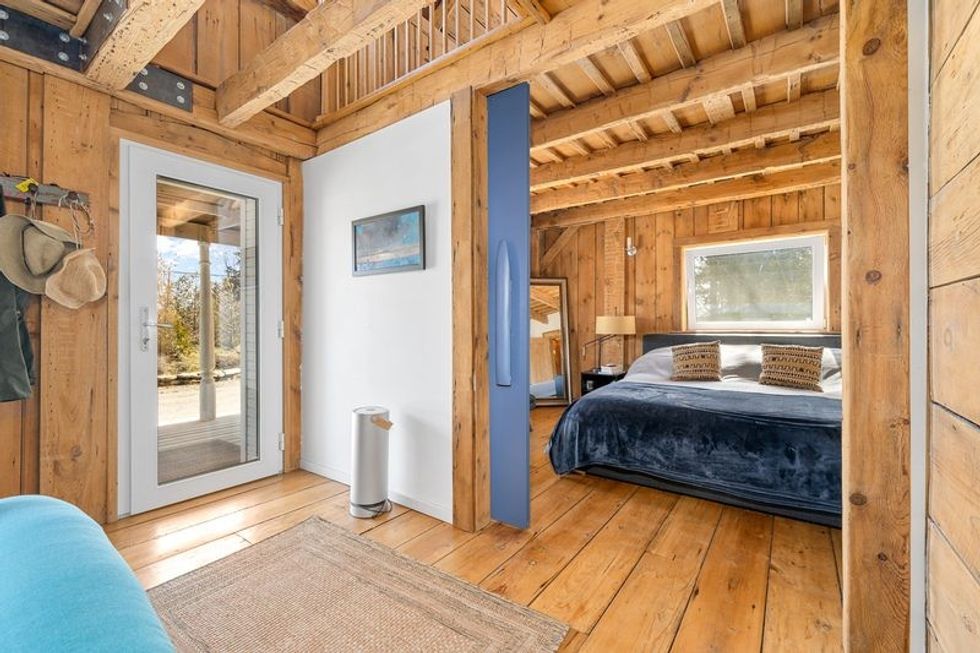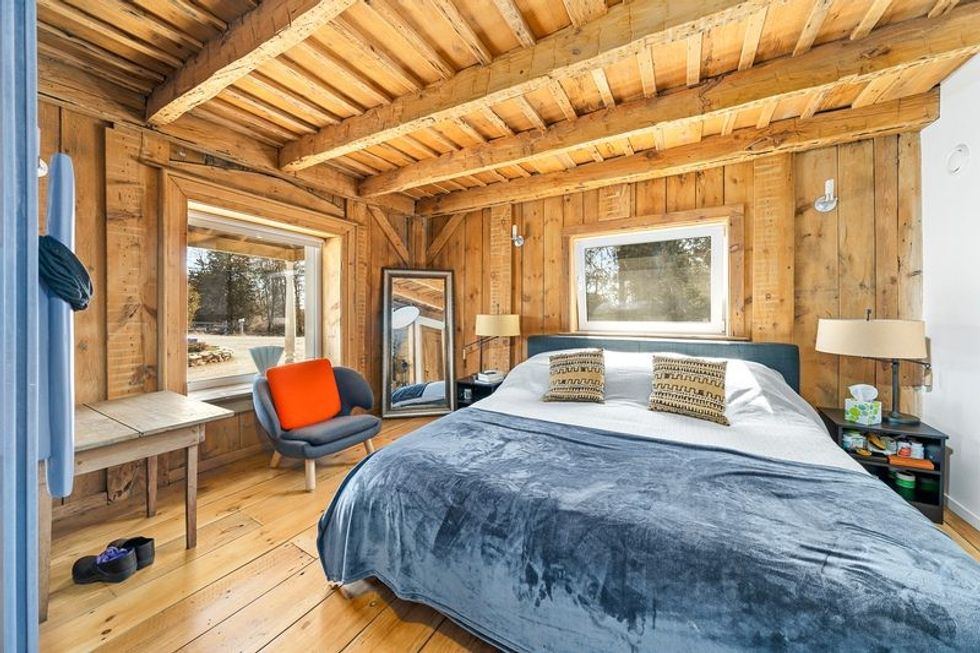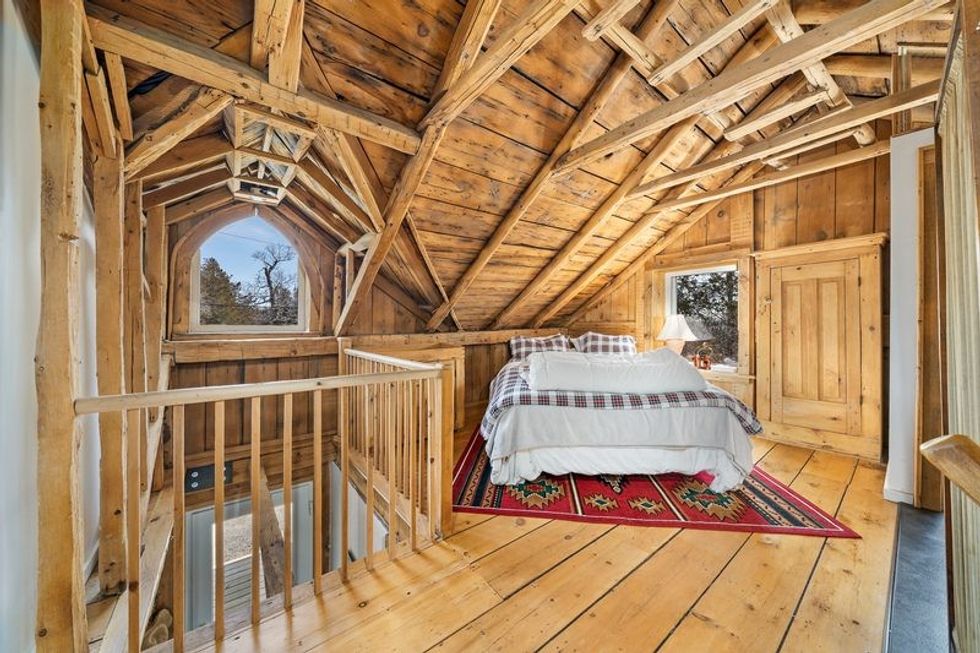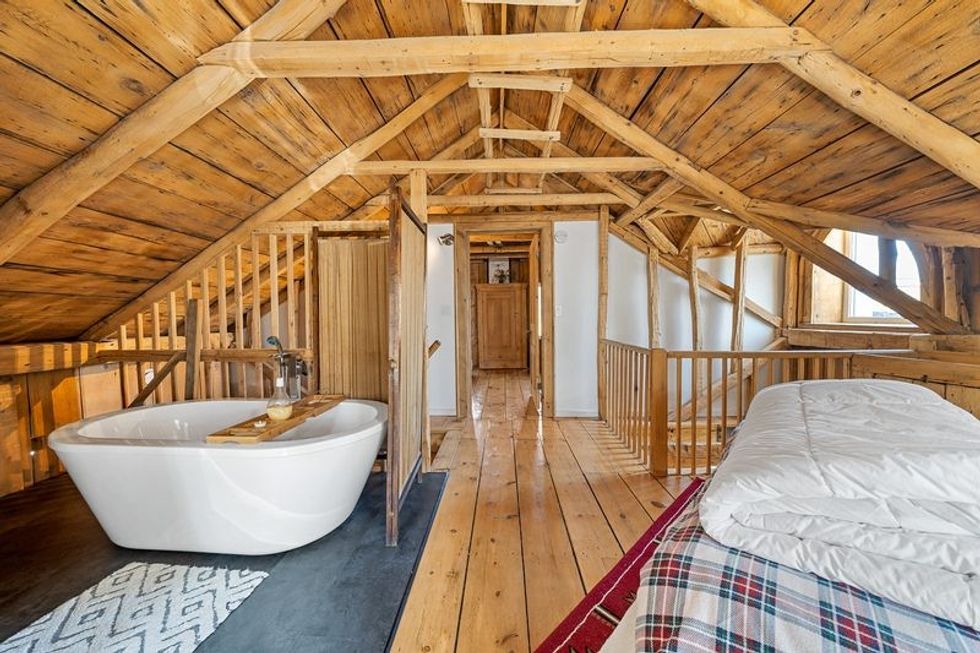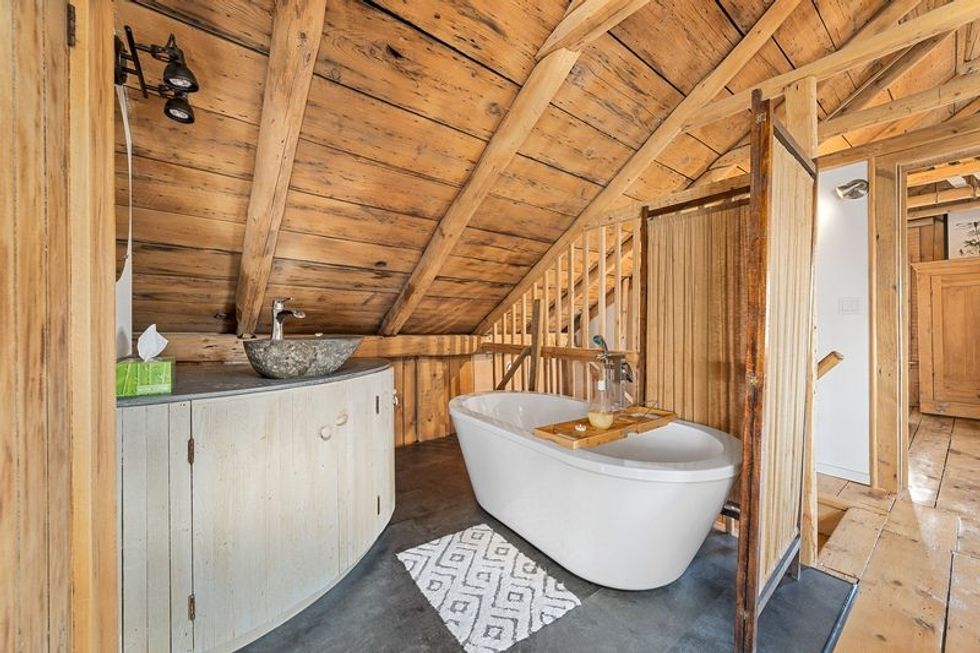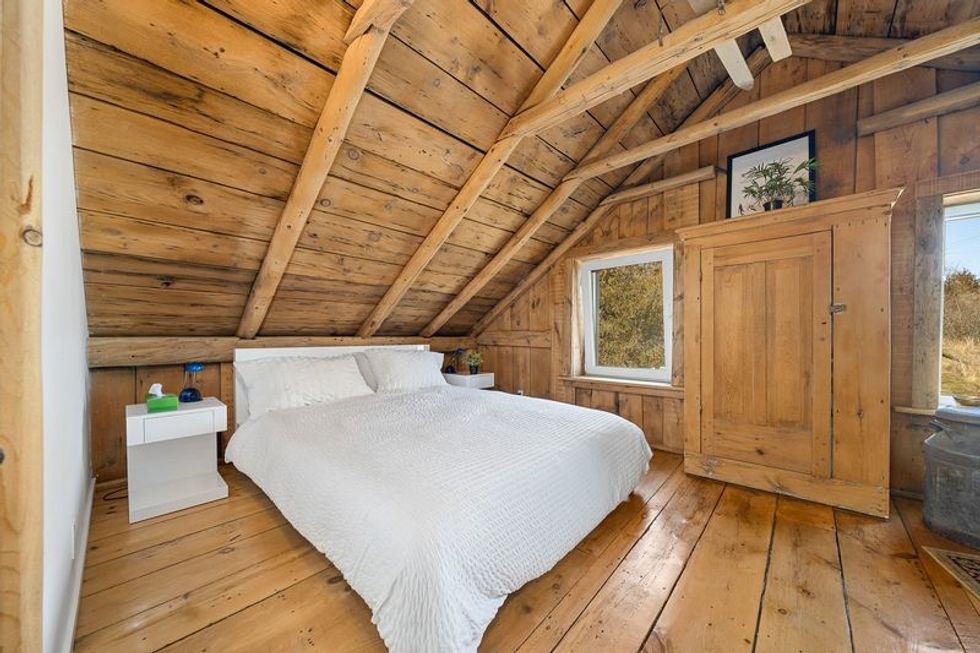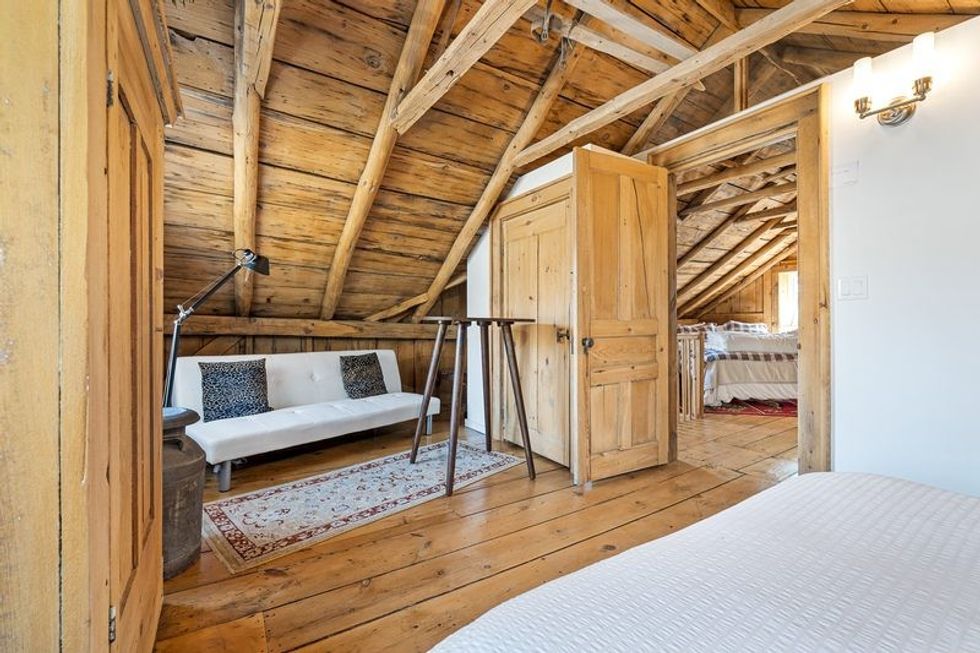 OUTDOOR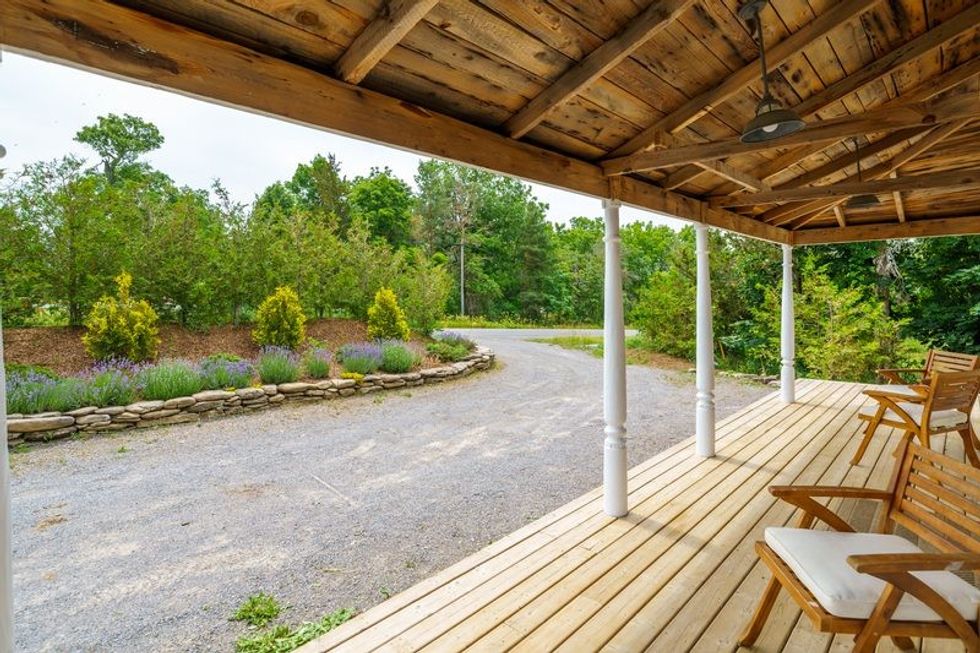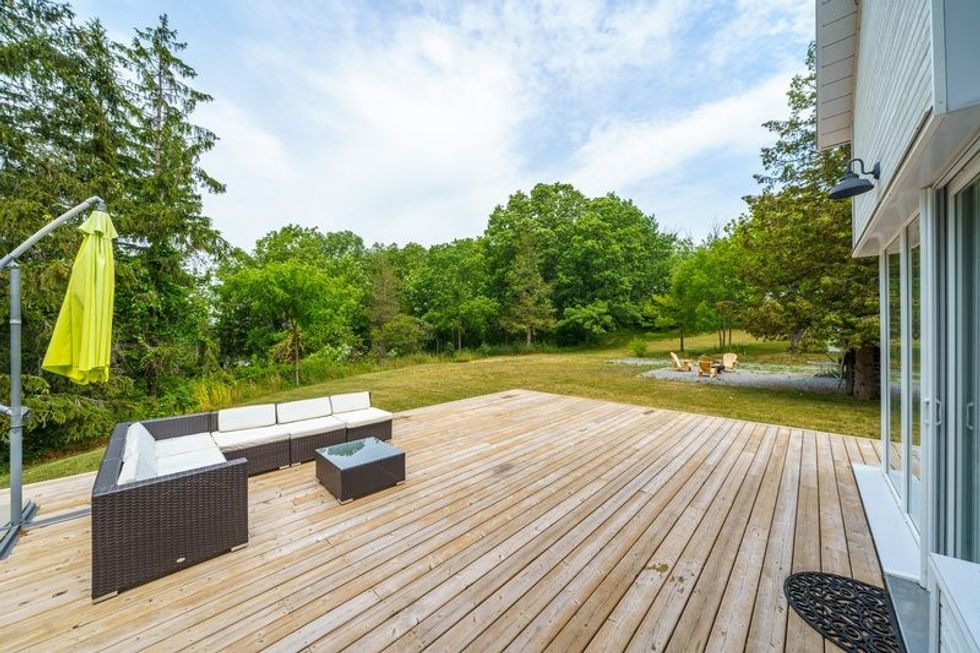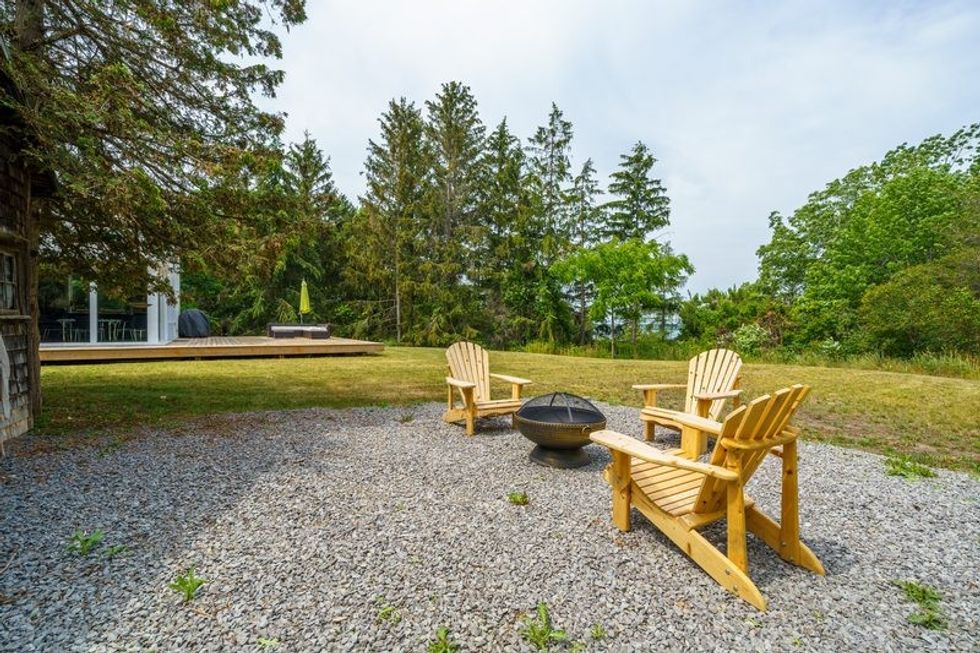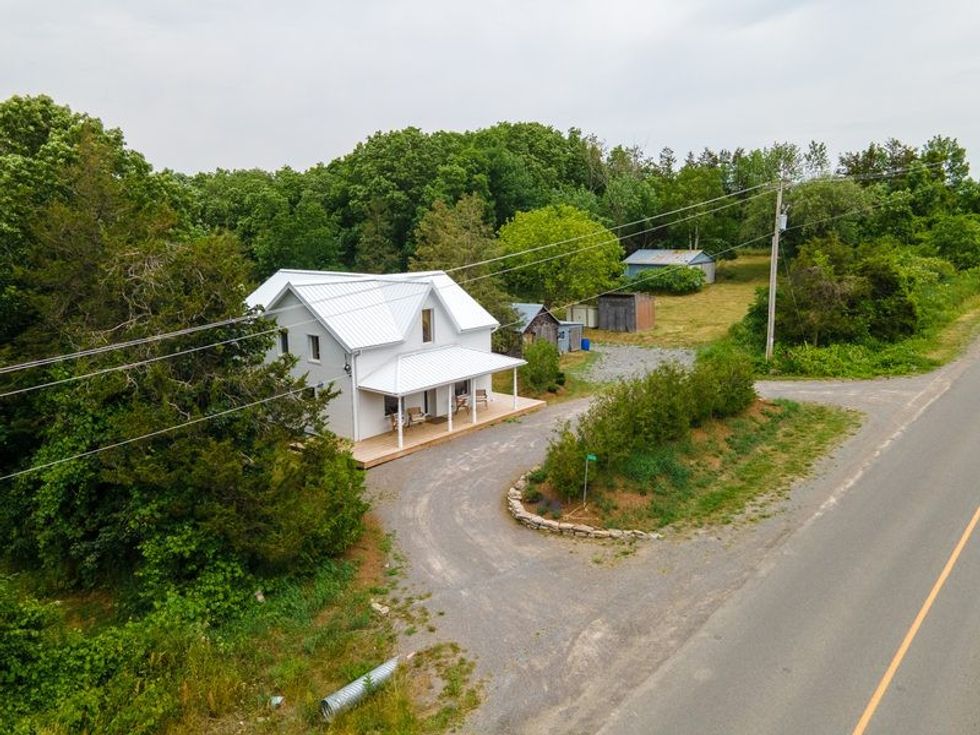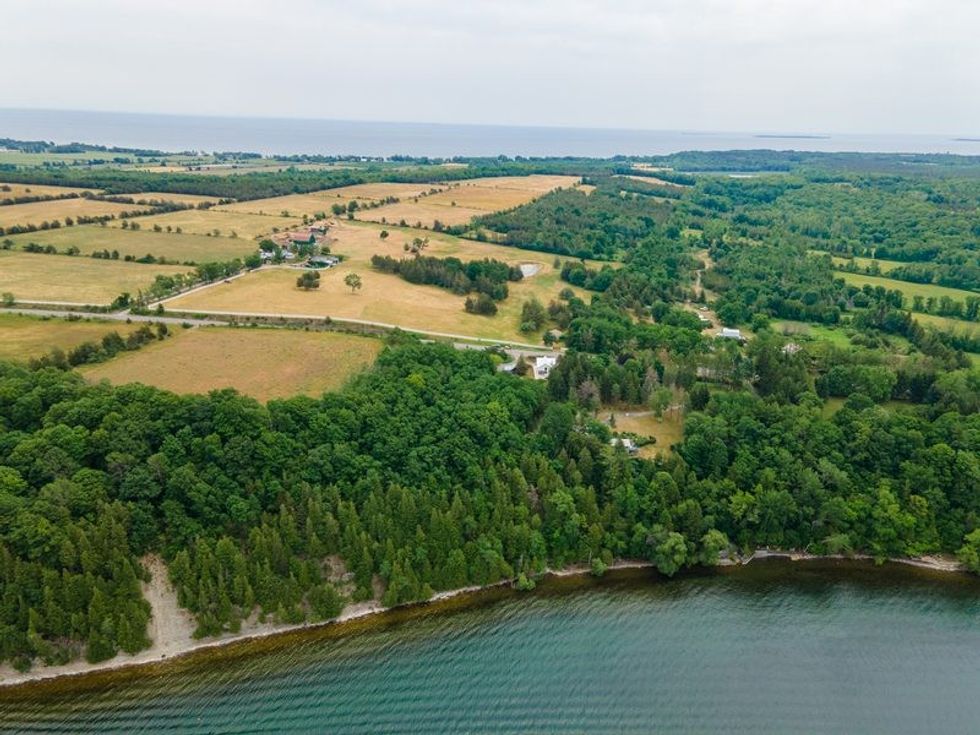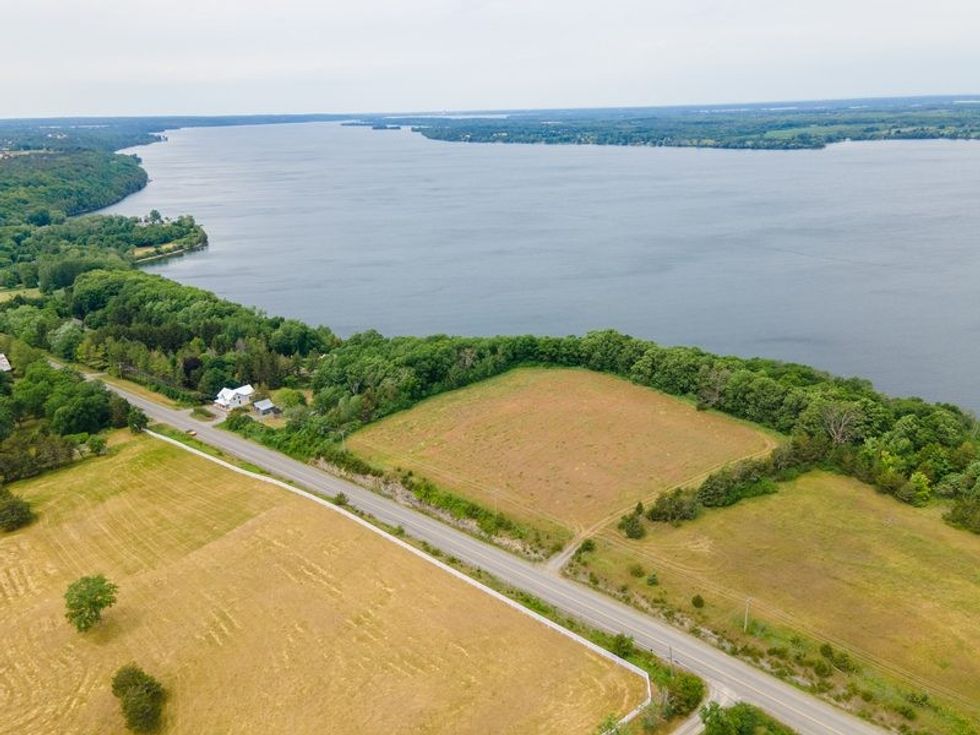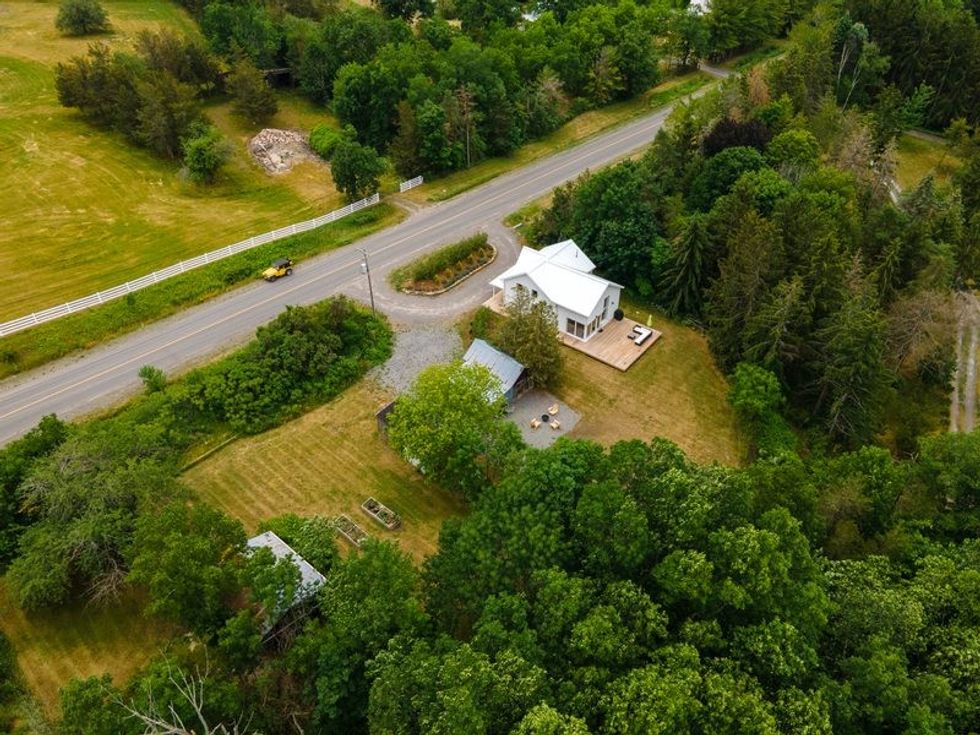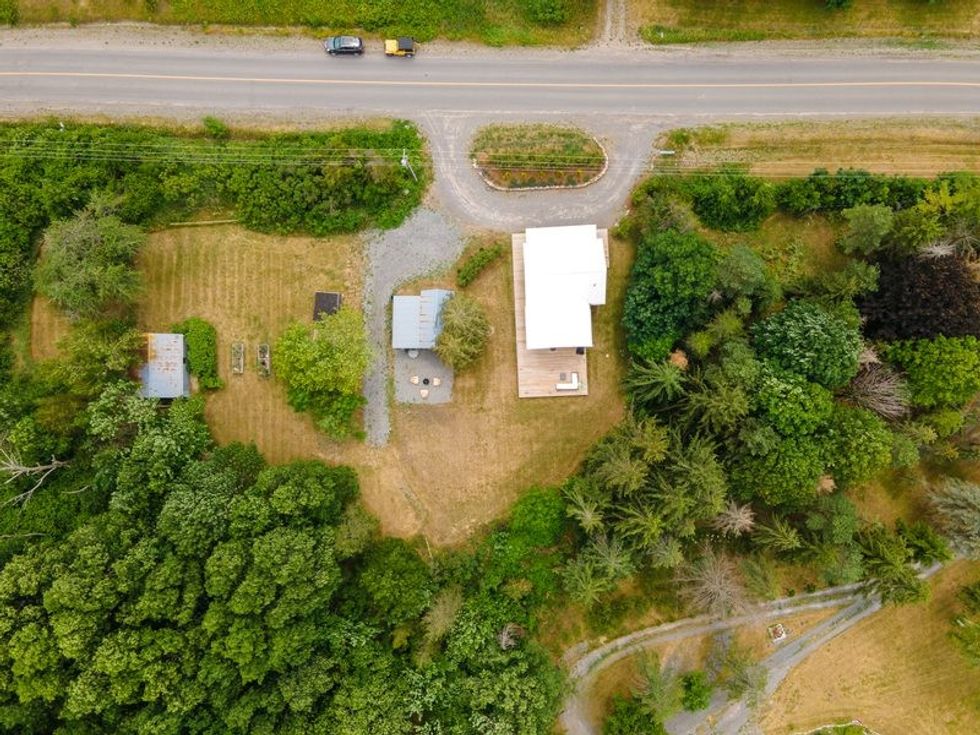 ---
This article was produced in partnership with STOREYS Custom Studio.