Toronto
Listed Luxe
Nothing Compares: This Bridle Path Estate Takes 'Luxury' to New Levels
Every once in a while in life, you stumble upon a fork-in-the-road moment. And your introduction to 25 Country Lane is about to be crowned with such a title.
In the heart of the Bridle Path, this sprawling estate presents an opportunity to change the direction of your day-to-day life; to go from "good" to "gorgeous, grand, and glittering."
Described as "a ready-to-wear gem," this stunning abode serves elegance, attention to detail, and classic home comforts, all from what could be called the most highly-regarded, esteemed neighbourhood in Toronto.
Timeless yet contemporary, the move-in-ready mansion — with its design and build completed by builder Roy Masoumi of Doran Design Build — implores you to take the road less travelled by.
READ: This 104-Acre Blue Mountain Dream Will Make the 'Everyday' Magical
Situated on one of the Bridle Path's exclusive, non-traffic streets, this address boasts the utmost of peace, quiet, and privacy. Steps away, Windfields Park provides the perfect backdrop for summer picnics, while multiple schools wait within walking distance as well.
It goes without mentioning that access to broader urban amenities will be a breeze from this home's location. Being tucked off Bayview Avenue means the downtown core is a short zip south by car; shows and restaurant dinners will be as frequent as you desire.
Boasting 10 baths and 5+1 beds across its 12,422 sq. ft. of living space, this estate offers up an ideal combination of places to commune and spots to find privacy at the end of the day.
Specs:
Address: 25 Country Lane
Bedrooms: 5+1
Bathrooms: 10
Lot size: 31,732 sq.ft.
Size: 12,422 sq.ft.
Price: $21,000,000
The full Miele kitchen (with an equipped servery room) is made for both cooking and entertaining, while the adjacent living room offers a lush environment for guests to savour their pre-meal wine.
And the backyard? Please, don't get us started…
---
Our Favourite Thing
…Okay, we've started. It goes without saying, this entire estate is overflowing with magnificence. So when we say our "favourite thing" is the lavish backyard, trust the decision was difficult to make. That said, we'd be hard-pressed to find an outdoor space that compares to this one. And with the salt swimming pool and hot tub, the layers of inspired patio space, the four-season outdoor sitting loggia (with a fireplace), and the full-sized tennis court (!), we'd bet you'll agree.
---
Believe it or not, the magic doesn't stop there. This home's lower level comes complete with a wet bar, a wine cellar, a home theatre with a sound system and automated projector, and a mirrored gym with a steam room and walk-out to the garden. Fine details throughout the estate include smart-home automations, seven fireplaces, four skylights, 21 security cameras, and more.
Like we said, 25 Country Lane could be your life's fork-in-the-road moment. If you choose wisely — and if you act fast — your day-to-day could change for the better in the blink of an eye.
WELCOME TO 25 COUNTRY LANE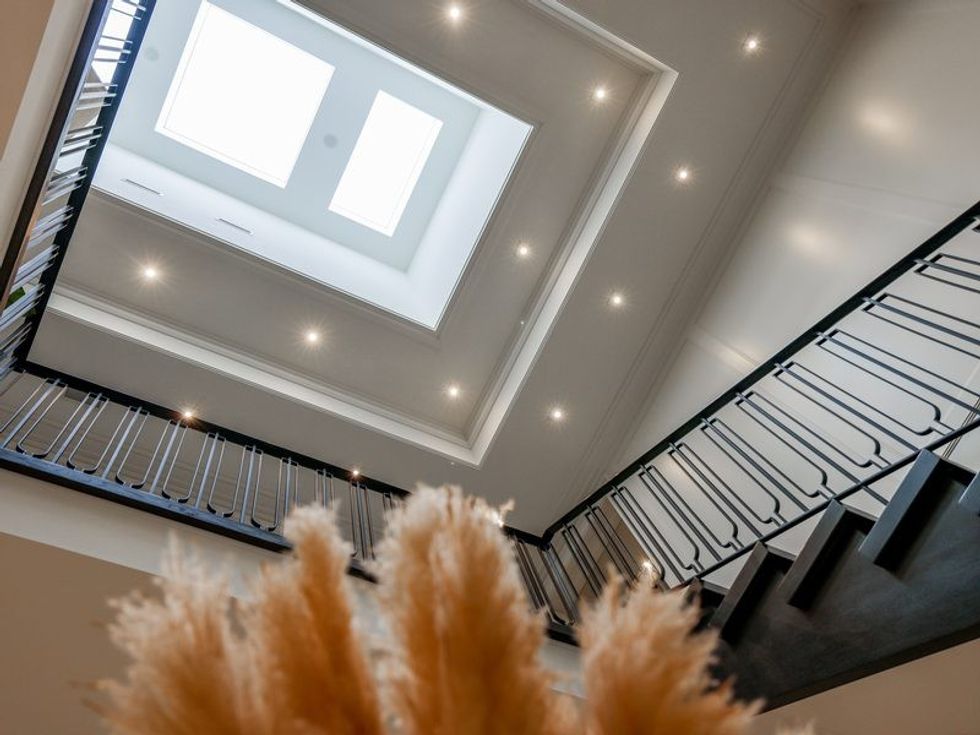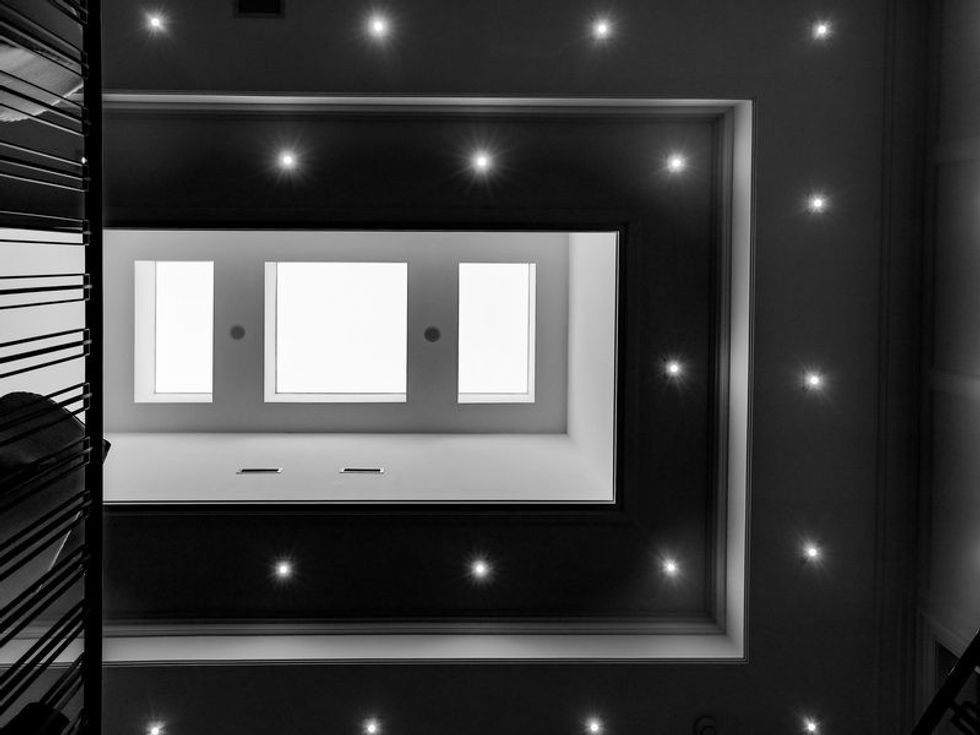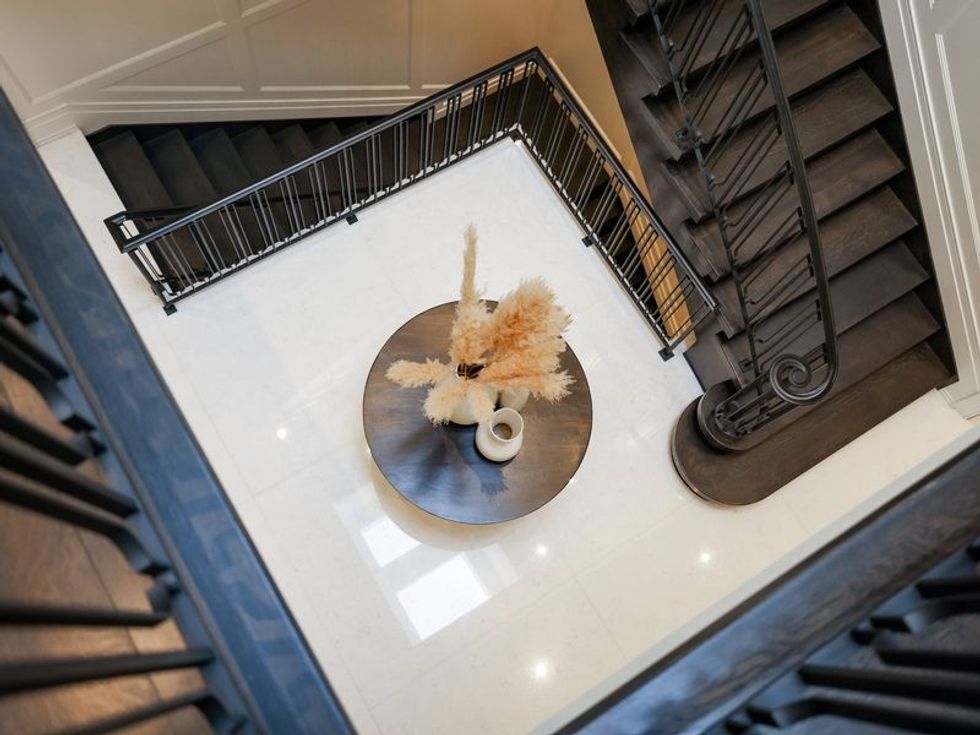 KITCHEN AND DINING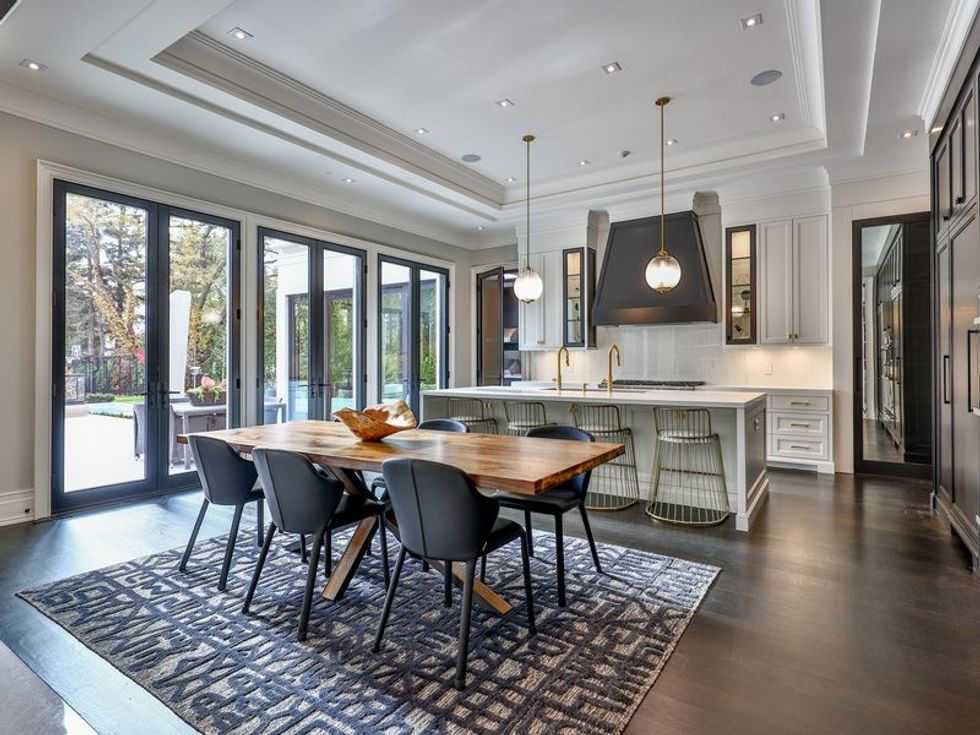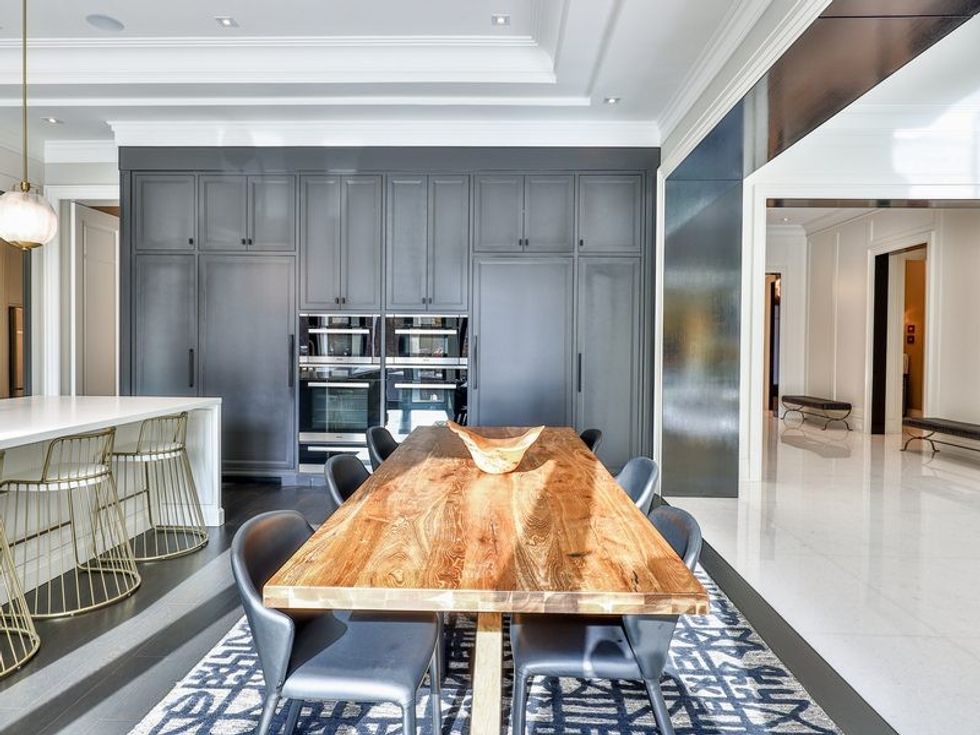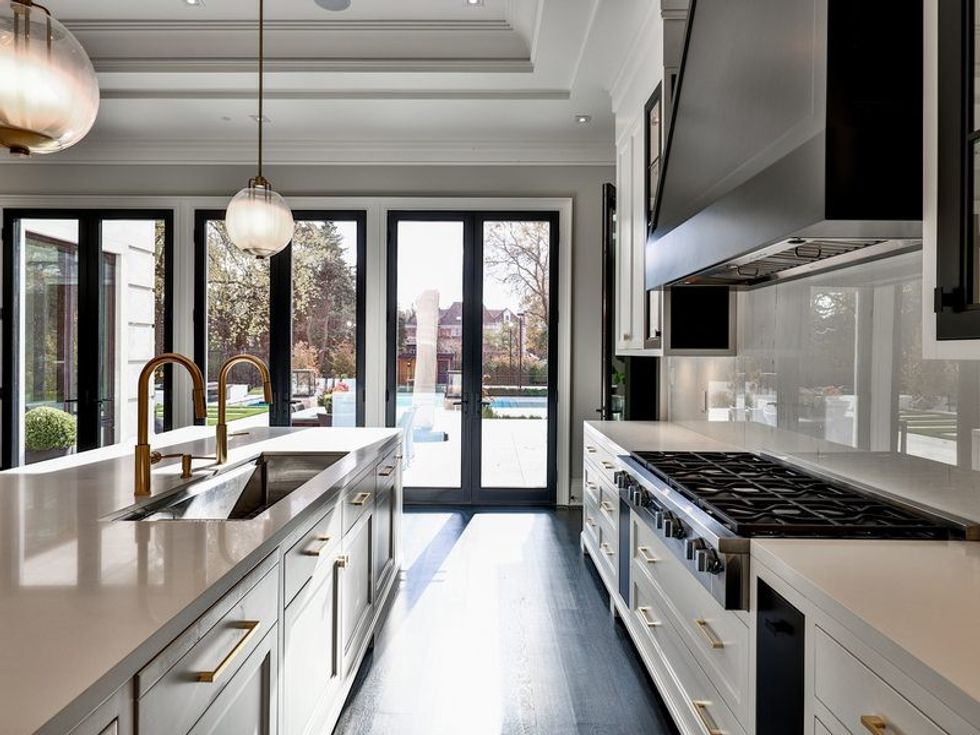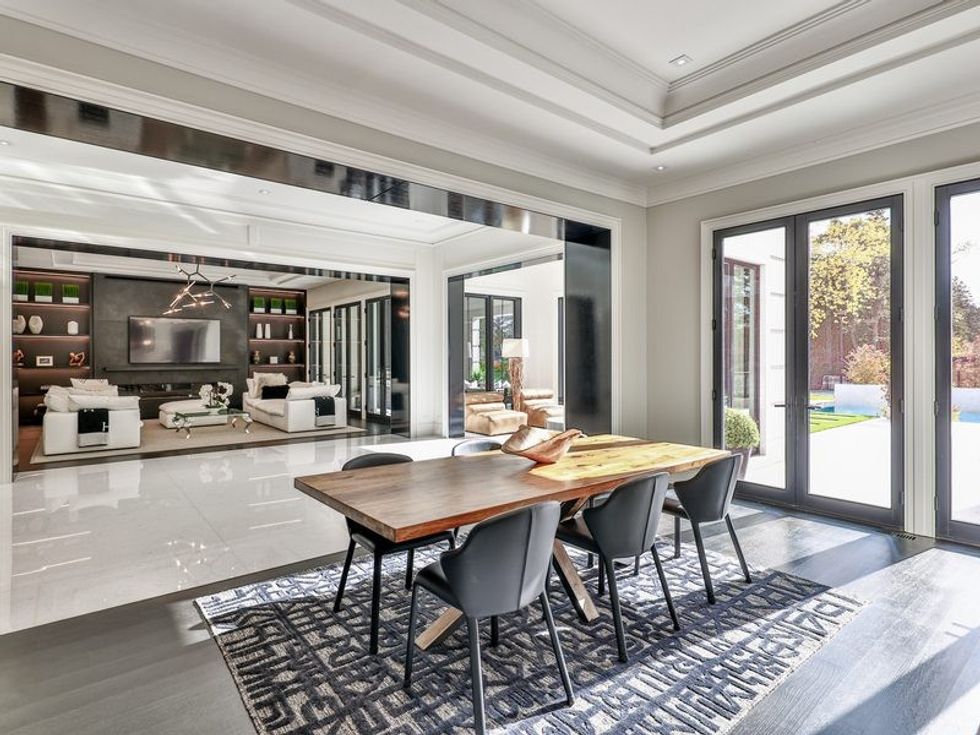 LIVING AND LOUNGE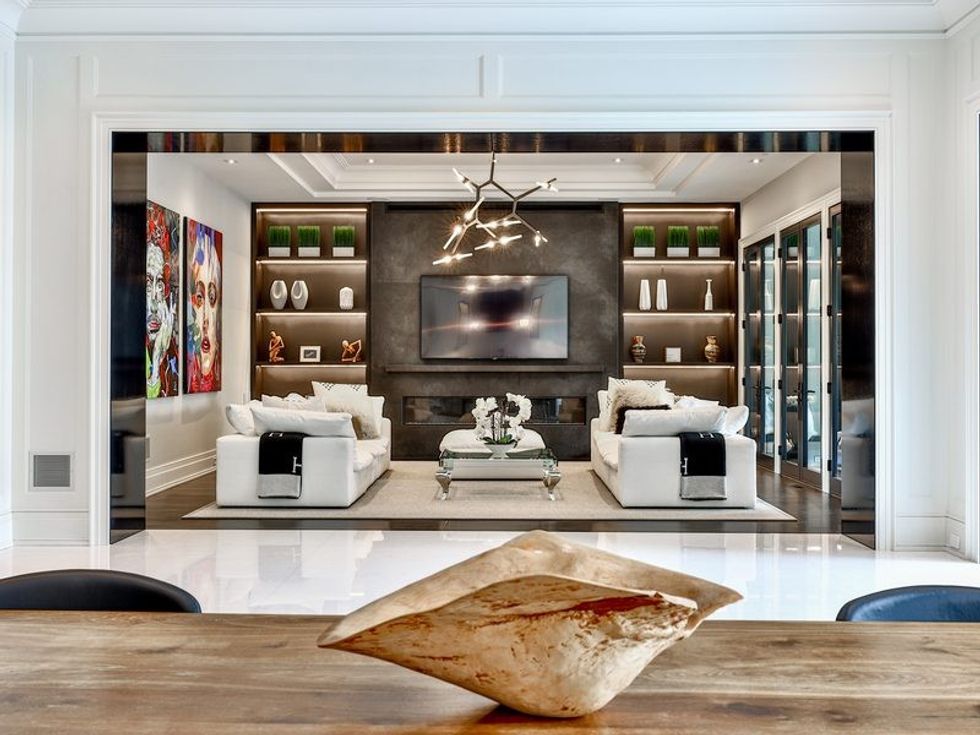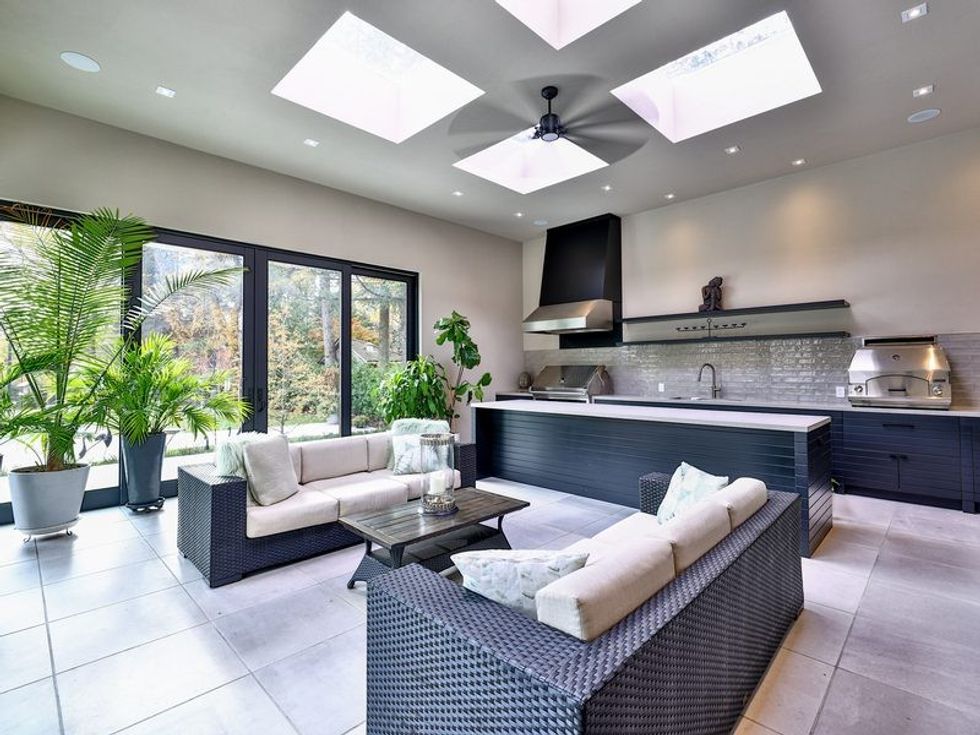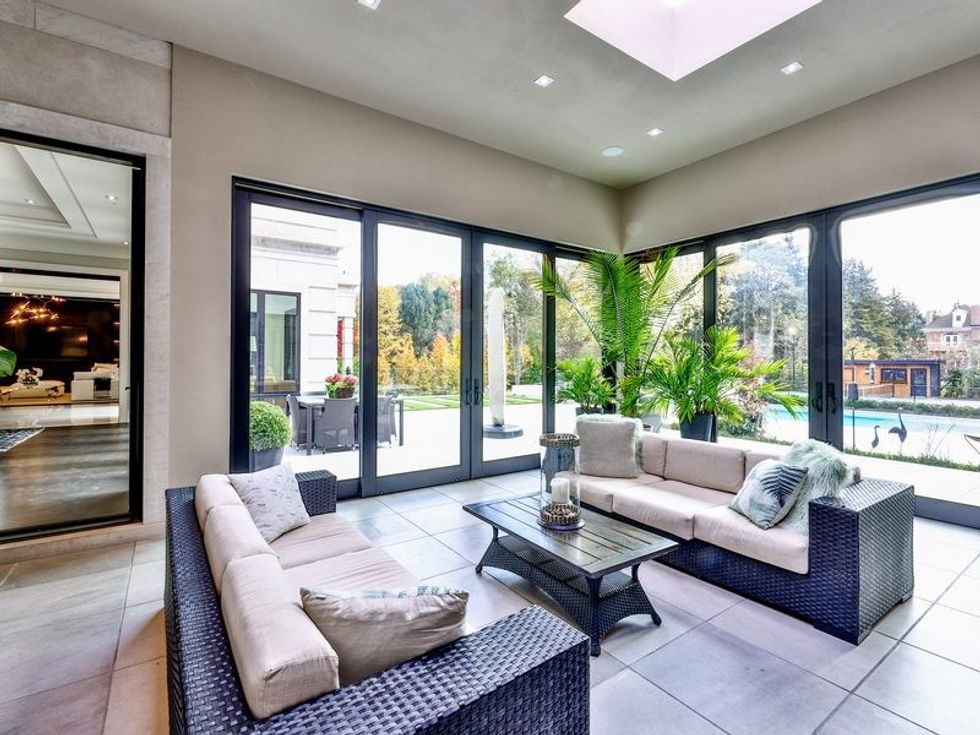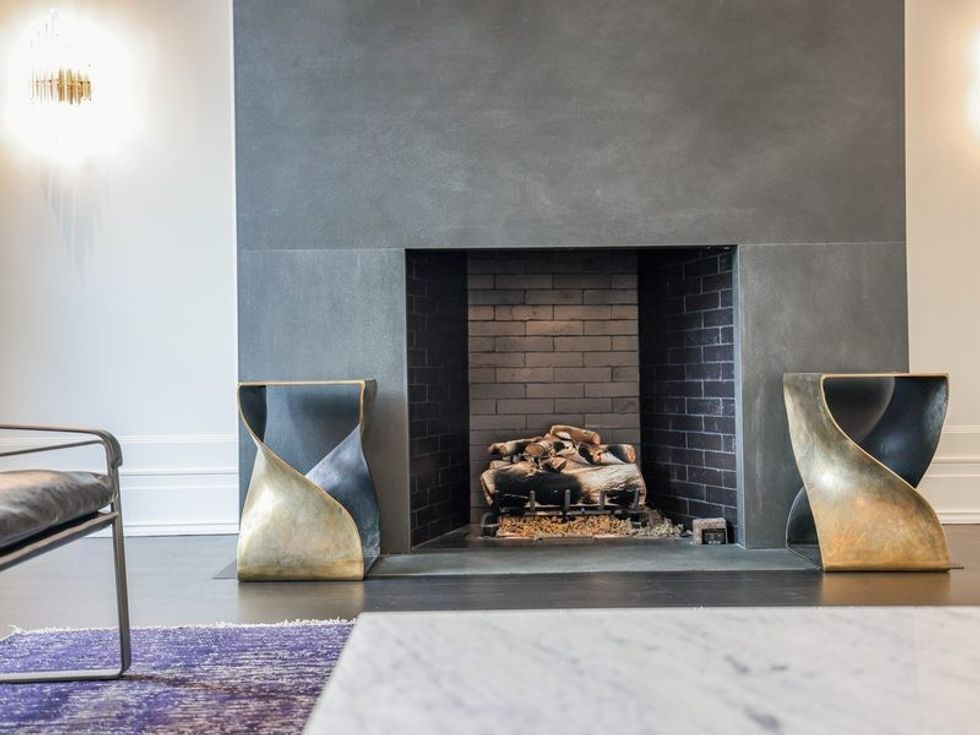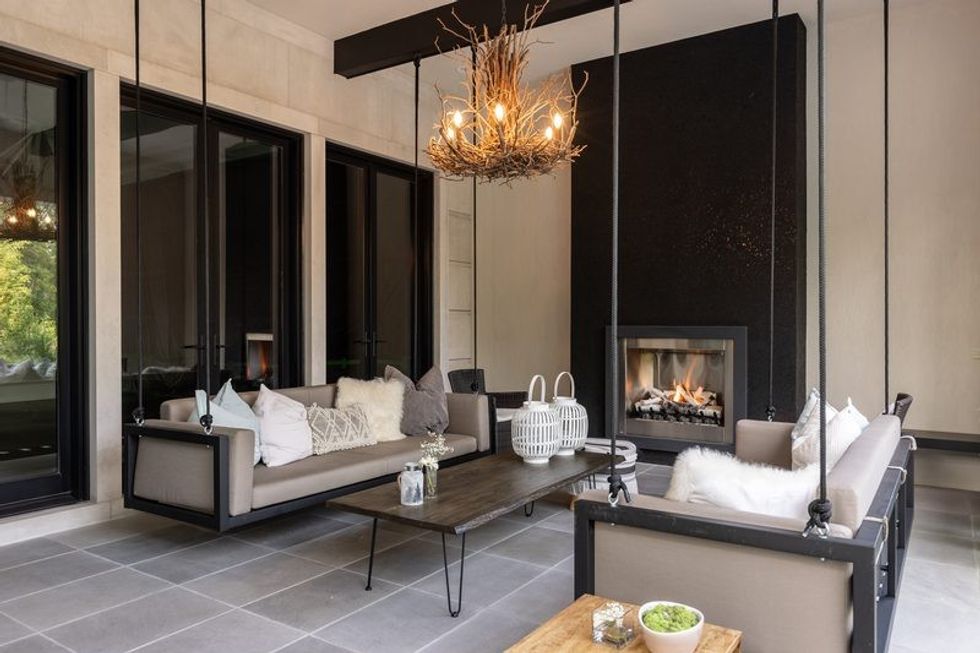 OUTDOOR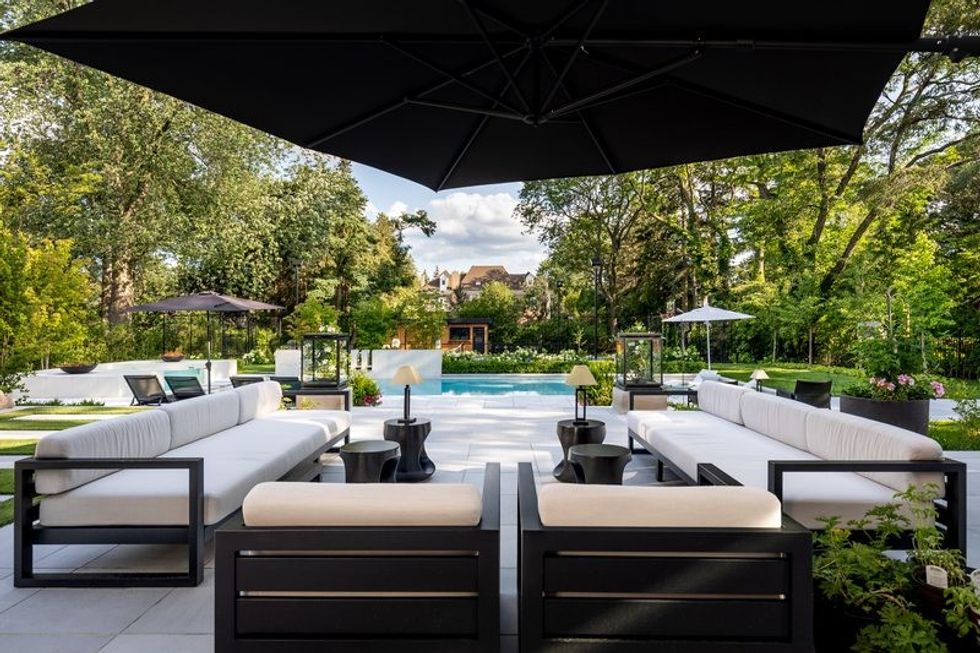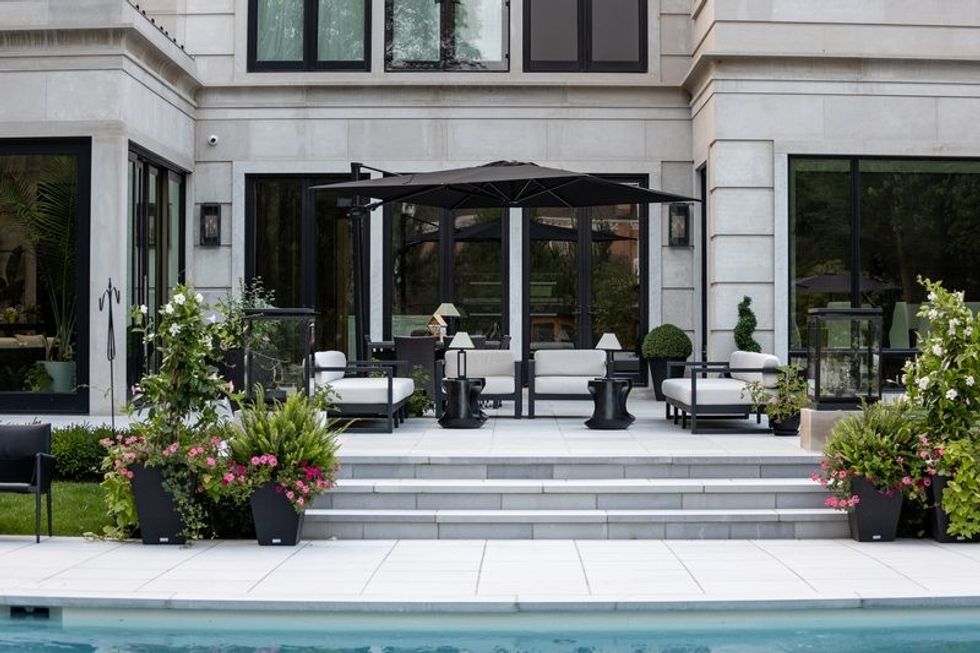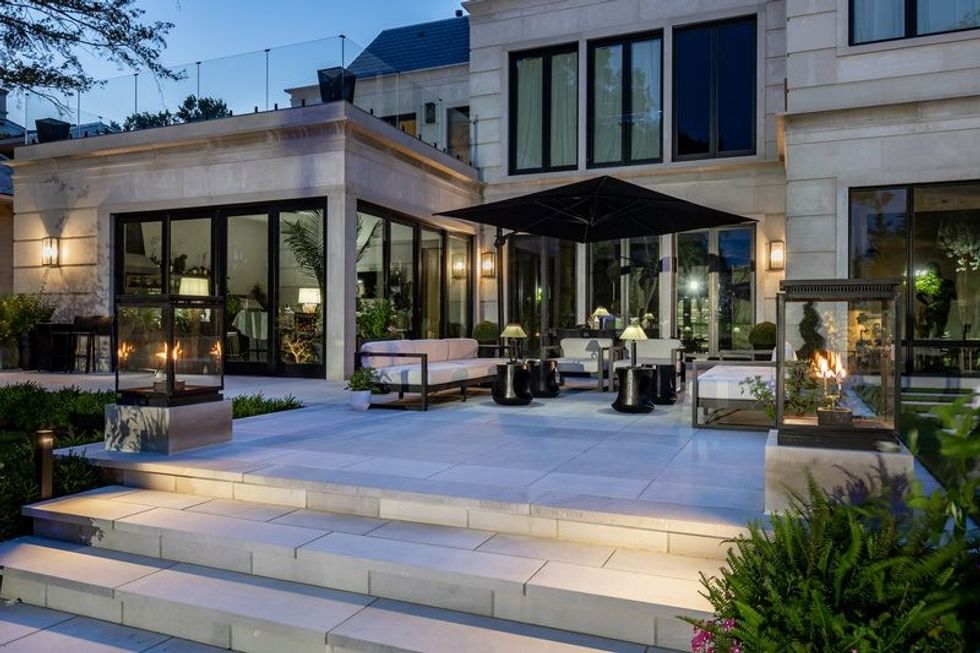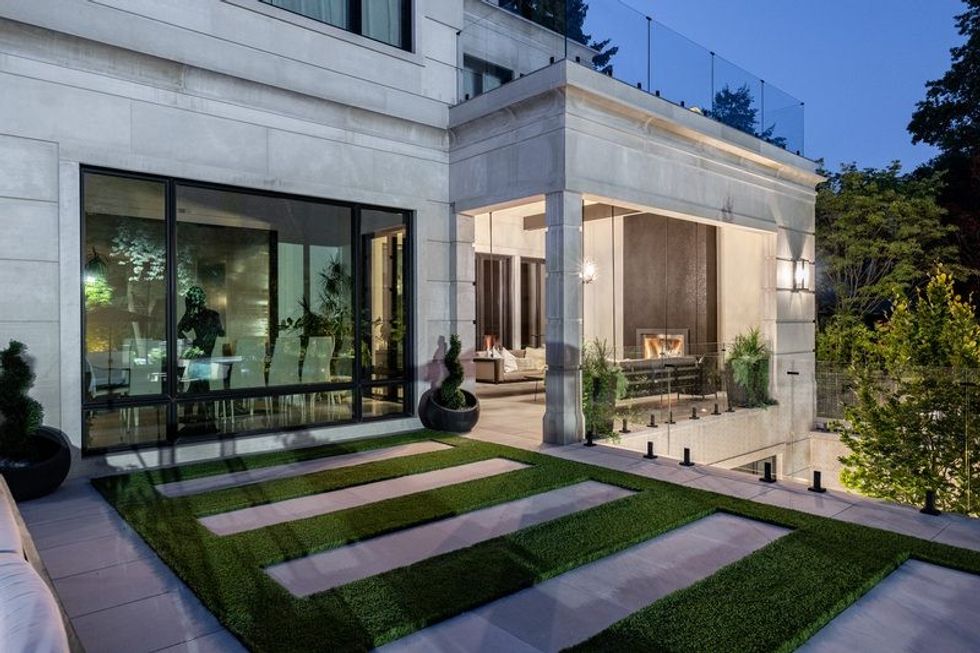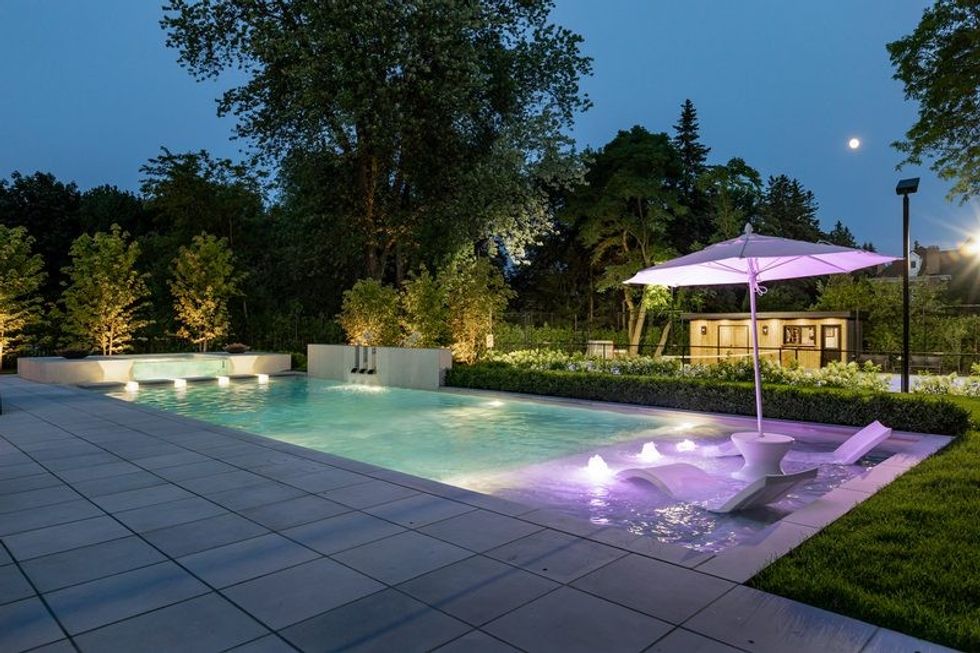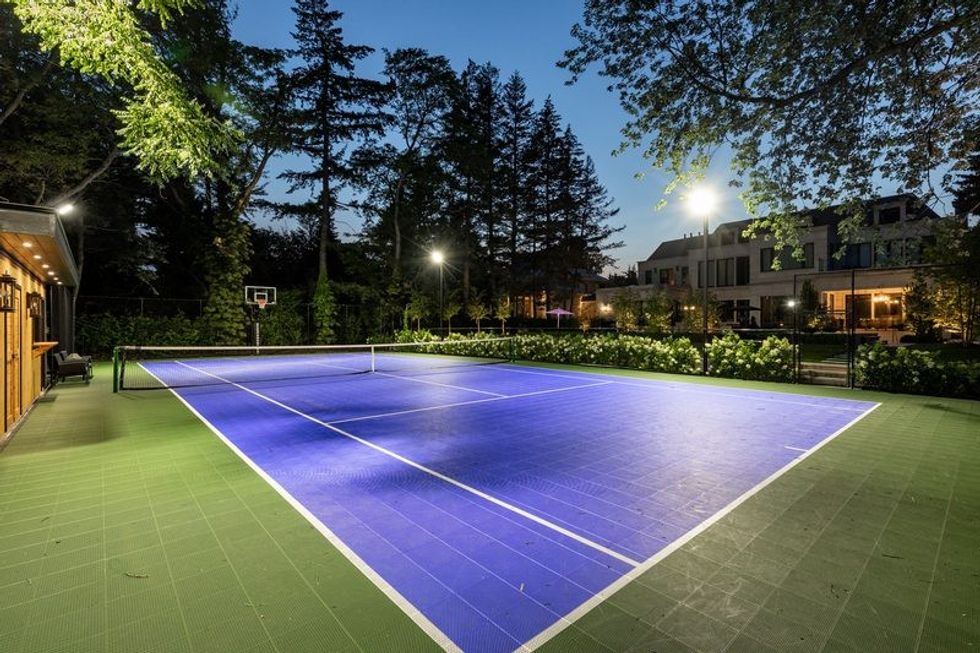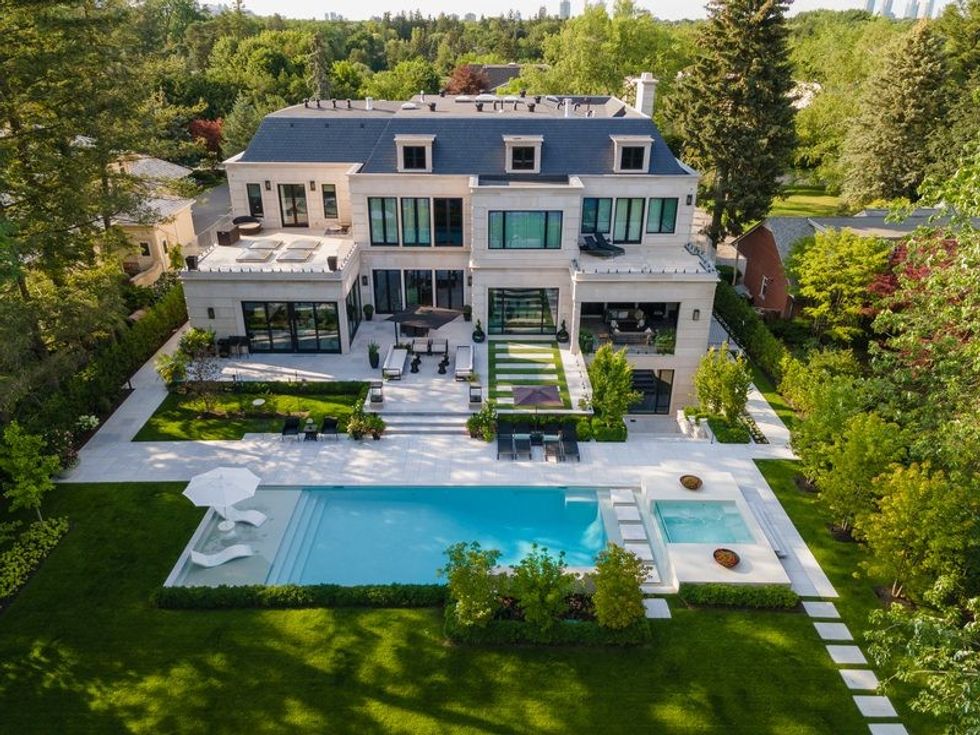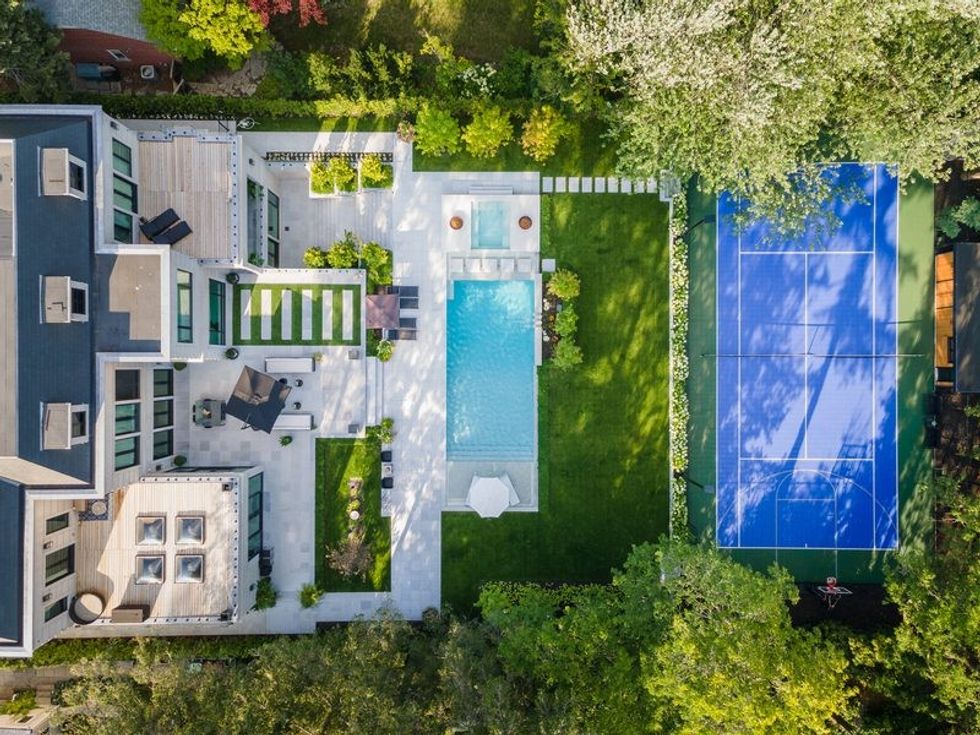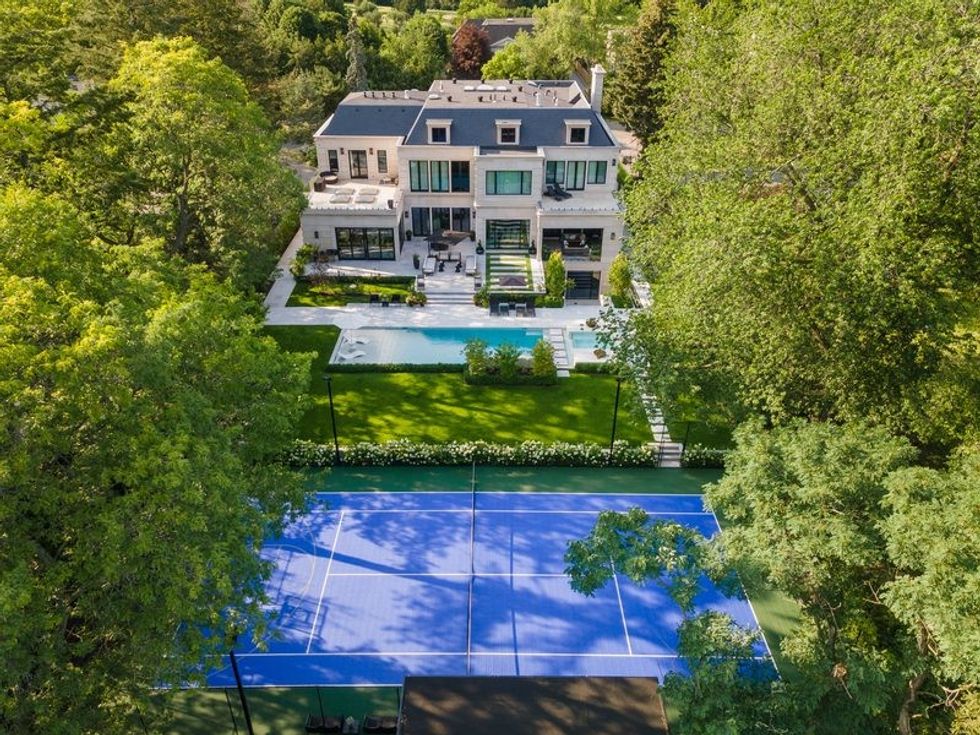 Interior images via: The Print Market
Exterior images via: Kyle Noonan for Sotheby's International Realty Canada
---
This article was produced in partnership with STOREYS Custom Studio.